We often visit Karrinyup Library as it is very local to us. We always come away from there with a handful of books, toys, DVDs and activities, all for free (well apart from my late fines!).
They have a great little children's area which is scattered with brightly coloured cushions, and small tables and chairs. The range of children's books that they have, is fantastic.
There are 2 main children's areas, one is in the main library area, which has lots of books, and a big tub of Duplo building blocks right in the middle. We must of spend about 30 min building towers, and racing the car around the racing track themed rug.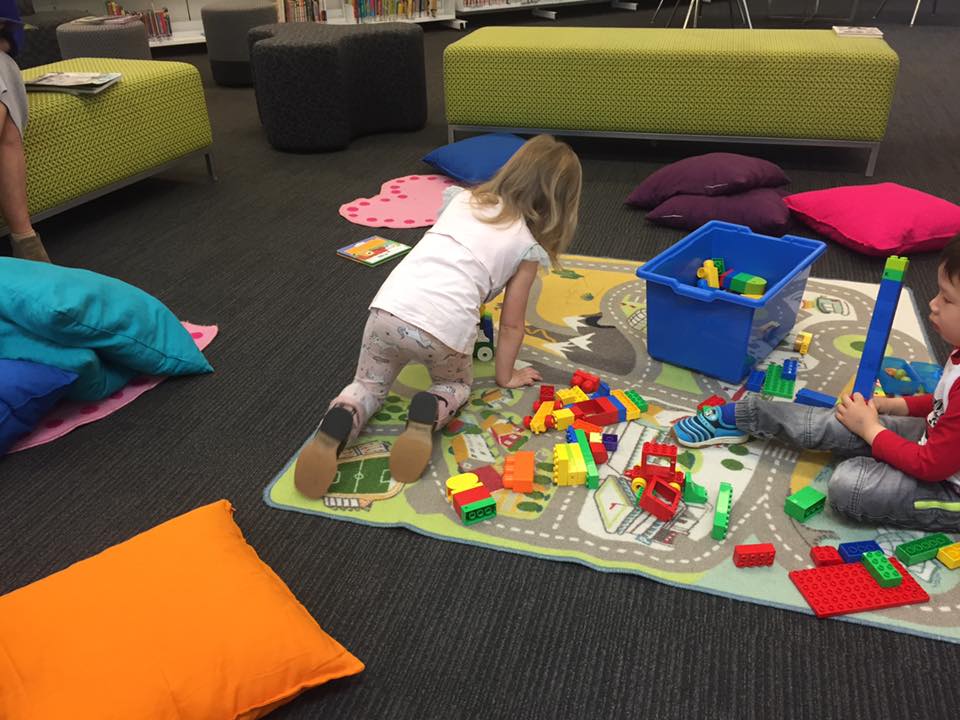 In a room, off to the side of this area is another smaller room filled with more books. These books seemed to be aimed at the younger children and I noticed they had a large collection of board books in here, great for the little ones who, if like my son, just tends to just grab and rip at pages.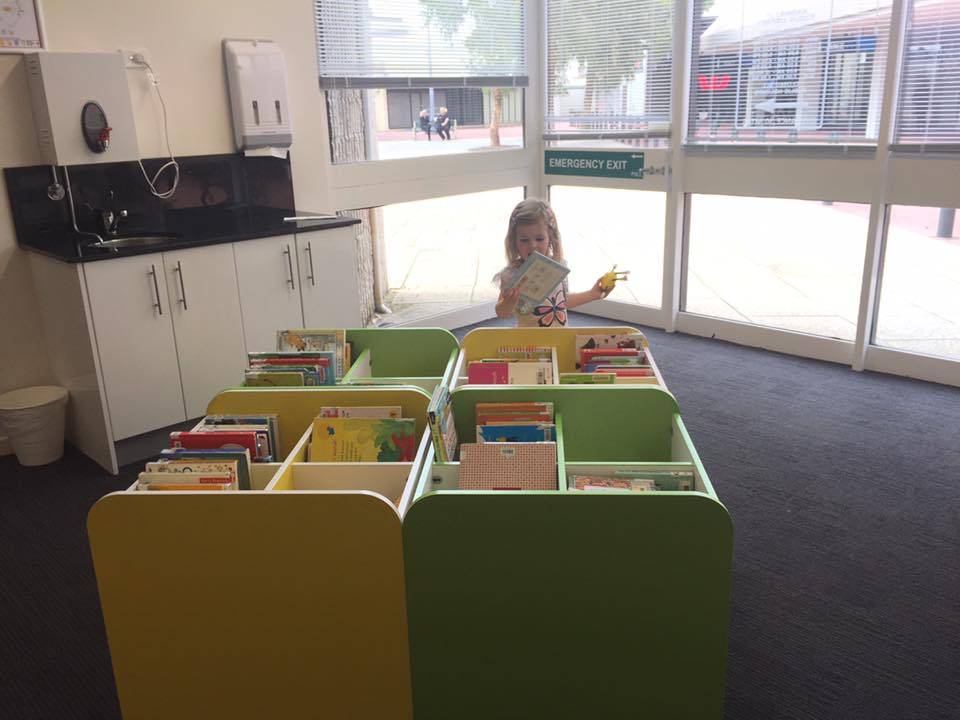 I have been toKarrinyup Library a few times now, so I know that these great resource backpack called Better Beginnings. Each of these backpacks has a few books, a game of some sort and usually a puppet. They are all themed, and they have a little tag on it which describes the contents of the bag, and also what age it is aimed at. Miss 4 decided on one of the bags that had a couple of musical instruments in it. If you want to borrow these bags, you can take them home and use them, or just sit at one of the tables and play with them there. You will need to scan your library card to use these though.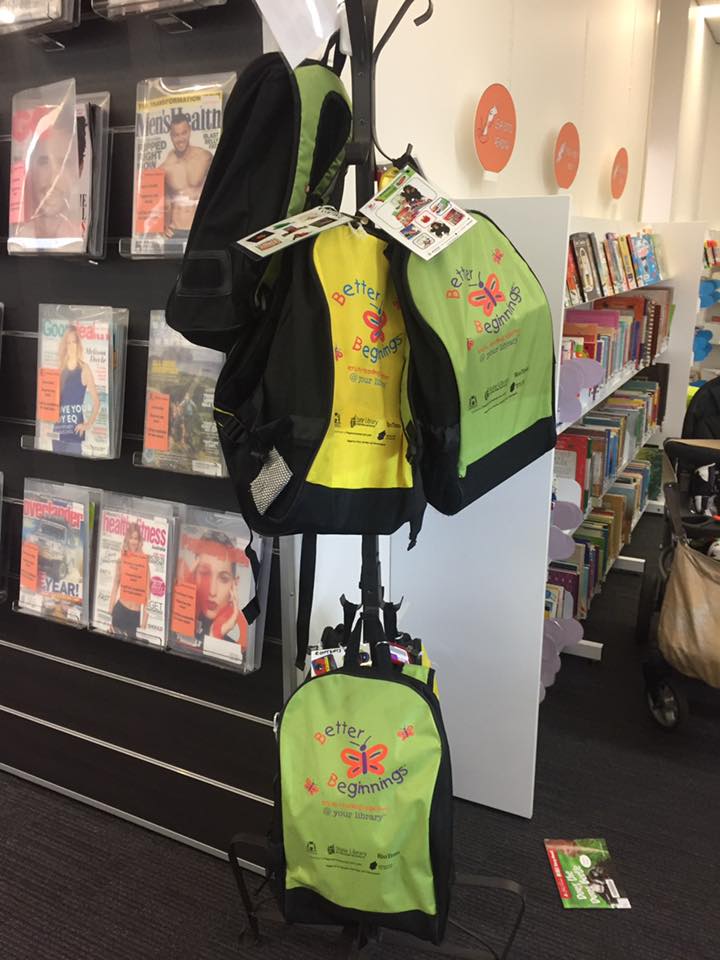 We did plan on getting to the story time session which is usually on Thursdays from 10:30 till 11:00, however, we were late once again! If you do make it in time, a volunteer will read the children a few books, and then they do some colouring in or craft activity afterwards. They also have a great baby rhyme time session, which is on Wednesdays between 10:30 and 11:00. In the rhyme time sessions, you join in singing a few nursery rhymes and follow along to some simple actions. The bubs usually love this.
There is so much more available at the library, from Lego club and magic workshops to scrabble and knitting clubs for the adults. To find out what is on atKarrinyup Library, just visit www.stirling.wa.gov.au/Libr…/Whats-on-at-the-library There is sure to be something for the kids to enjoy, the best part is, IT IS FREE!