The Woodvale Tavern is a great family-friendly place to take the kids for a meal. I am always looking for different places to eat out that are included in our entertainment book..because who can resist a discount right?
I had heard that the Woodvale Tavern was like taking a step into a British Pub, and I think they have done that quite well. On arrival, it was like I was back in the UK again in my 20's (complete with the rain!)…except this time I have kids!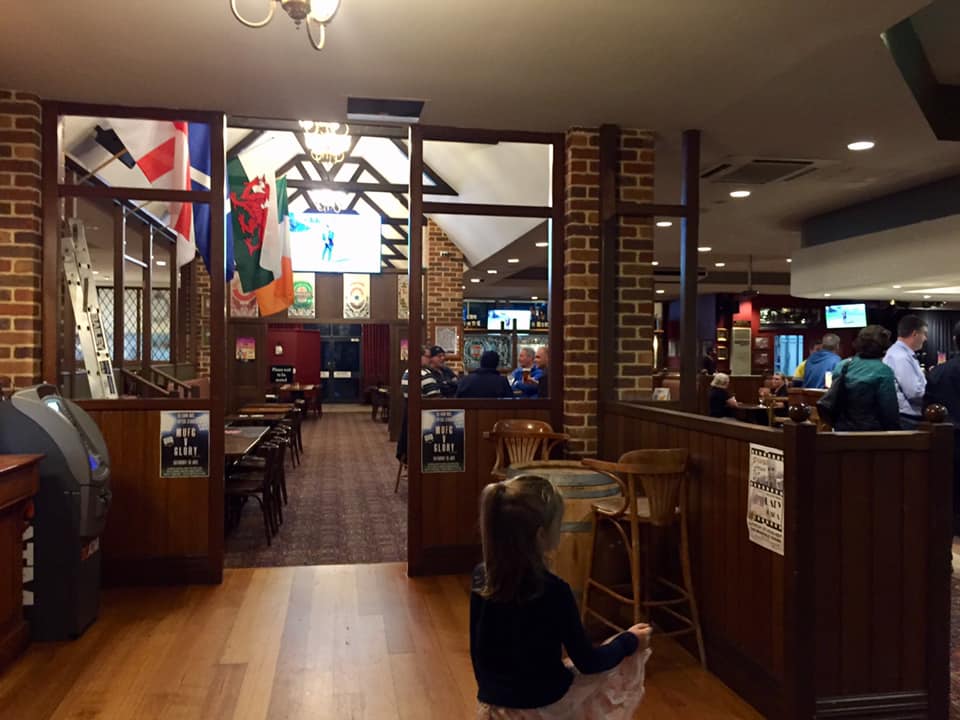 There are a lot of different seating areas inside. The main bar area has a few smaller round tables with a large sports screen. The more intimate dining area has a few booth seats as well as some larger tables, which is where most of the families are ushered too. This area is complete with another sports screen..and more booth seating around the corner, with yet another sports screen (I think they are big on their sports!)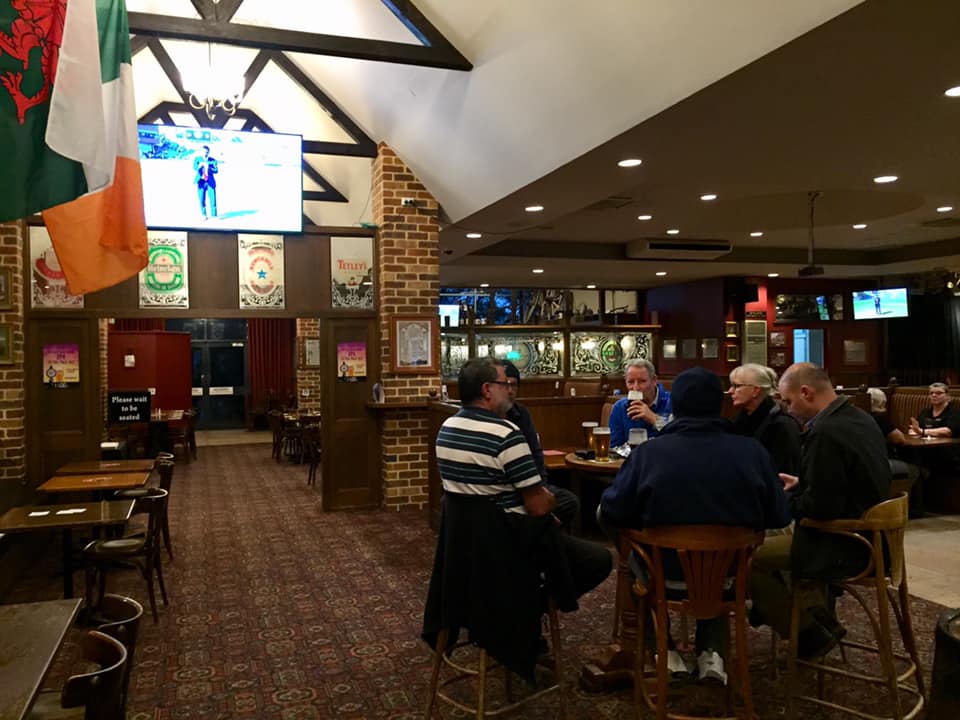 Once seated, I quickly found the table of colouring in sheets and pencils to entertain the children. Miss 5 particularly liked the fact that they had Moana to colour in.
The food itself was really nice. I couldn't go past the parma night special, while hubby chose the spaghetti carbonara, which I was soon wishing I has chose too..it was amazing. Miss 5 decided on the kids burger and chips meal, while Mr 2 just picked off everyone else plates. The main menu has a focus on some tradition British pub food, as well as some regular favourites. The kids meals are are $13 each, which includes an ice cream. Unfortunately, they don't have a dedicated kids eat free night, but they do have different specials on during the week, and if you have an entertainment book, there is a voucher in there.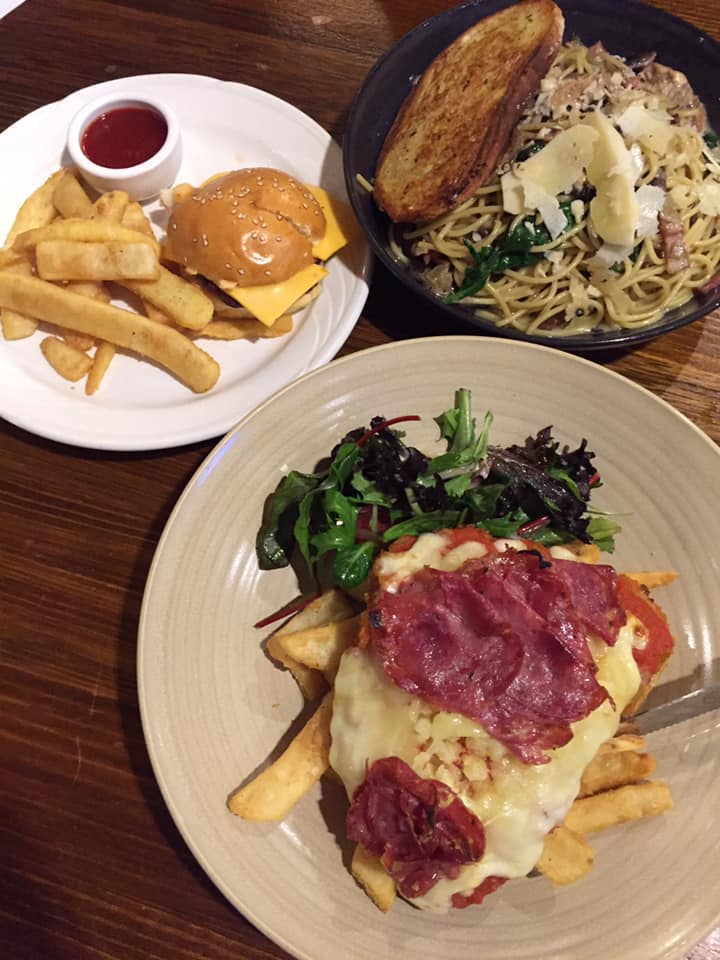 The Woodvale Tavern
143 Trappers Dr, Woodvale
Open daily from 10am

www.thewoodvale.com.au/tavern
www.facebook.com/TheWoodvale