Tucked away at the back of town is this hidden gem, Whalebone Brewing company. After a hard day fishing on the boat, and relaxing by the beach, a brewery is just what I needed.
When we turned up, it was not what I was expecting, in a good way of course. This place is not your typical brewery. It is more like a casual, relaxed family get together around a fire with homemade pizzas and beer in the shed. It had such a lovely feel about it, and I knew we were going to be in for a good night.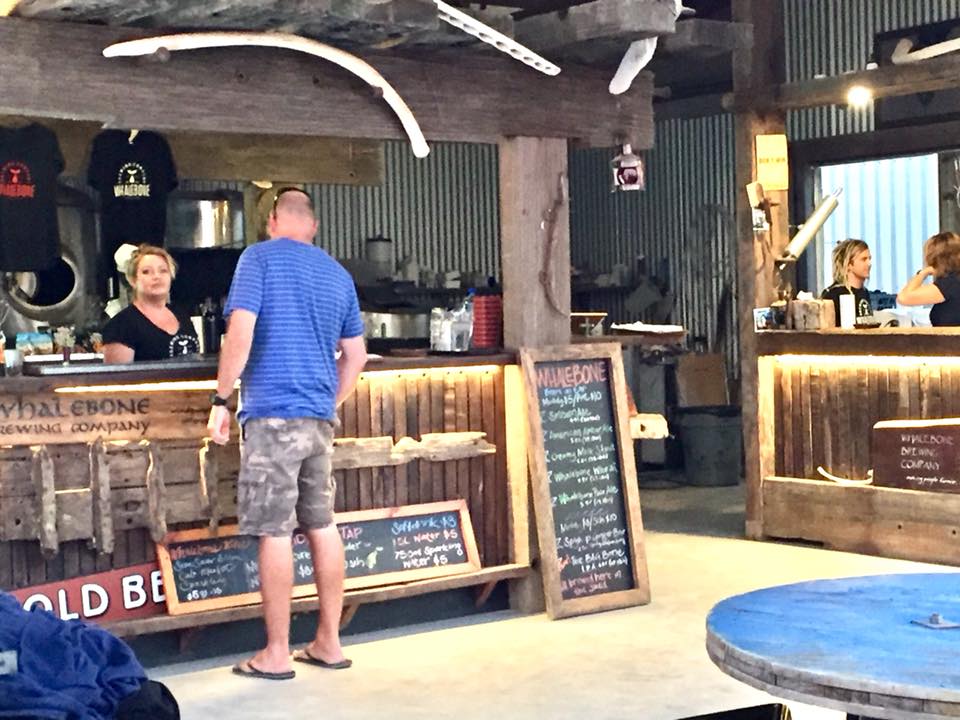 There is a sandpit and an old boat in the middle of the grounds for the kids to play in. The sandpit is filled with toys, and the boat was such a hit with the children.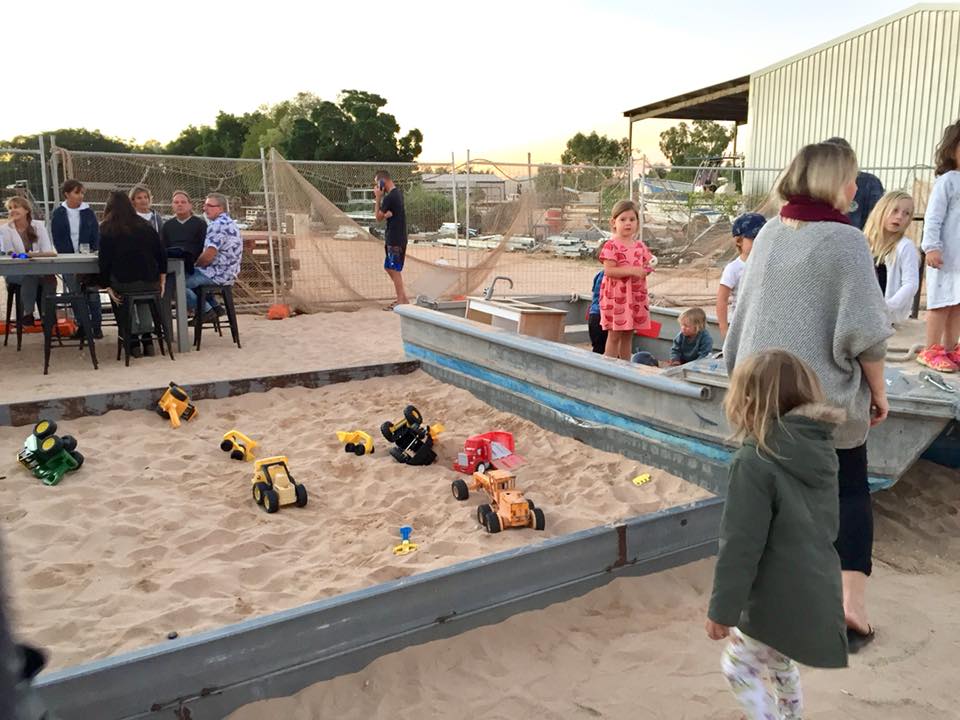 There is plenty of seating, either around the open fire pit or the choice of tables and chairs dotted around. If it is a cold night, they even have a tub of blankets available if you wish to wrap up a bit.
The only food they serve here is Pizza, but you know what, they do it right! The pizza is all homemade and cooked in the pizza ovens, and they have a couple of smaller pizzas for the kids. They were amazing!
They have a range of on-site brewed beer, as well as some wines and cider that have been ordered in from around WA.
Not only is the food and drink fantastic, the service is just as good. The band that they had playing just made the atmosphere even better. This place is fantastic (especially for a converted shed!) and I highly recommend paying them a visit if you happen to be in Exmouth.
Whalebone Brewing Company
27 Patterson Way, Exmouth
Open from Thursday – Sunday 4:00pm till 10:00pm
www.whalebonebrewing.com.au