Kids love a playground – but hot and rainy weather can often put a dampener on all the fun!  The good news is that there are plenty of free indoor playgrounds in Perth. So not only can the kids play whatever the weather, parents can enjoy this money saving treat too. Most of the playgrounds are found in Perth shopping centres. Here's our round up of the best places with free indoor playgrounds in Perth.
North of Perth
Karrinyup Shopping Center
As part of the amazing NEW redevelopment, the eastern Karrinyup food court has a small soft fall play area for little ones. This spot is perfect if you're after a casual bite. The café terrace even an outdoor area with city views!
Find Karrinyup Shopping Centre at 200 Karrinyup Road, Karrinyup.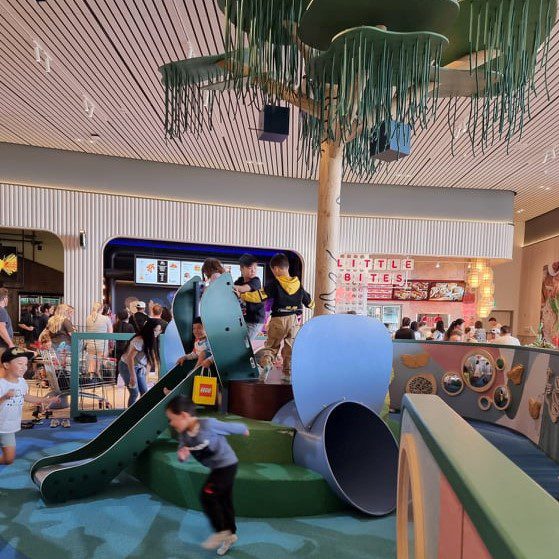 Coventry Village, Morley
Coventry Village Markets are found right across the road from the Galleria in Morley. There is an awesome fully fenced indoor kids' playground located at the Walter Road side of the centre (near to the cafe strip). Kids will love the Transformers too! It has to be the best Free indoor playground Perth. The markets are a handy place to shop for fresh produce or grab a cheap, casual family meal. Read more about the play area here.
Find the Coventry Village Markets at 243-253 Walter Road, Morley.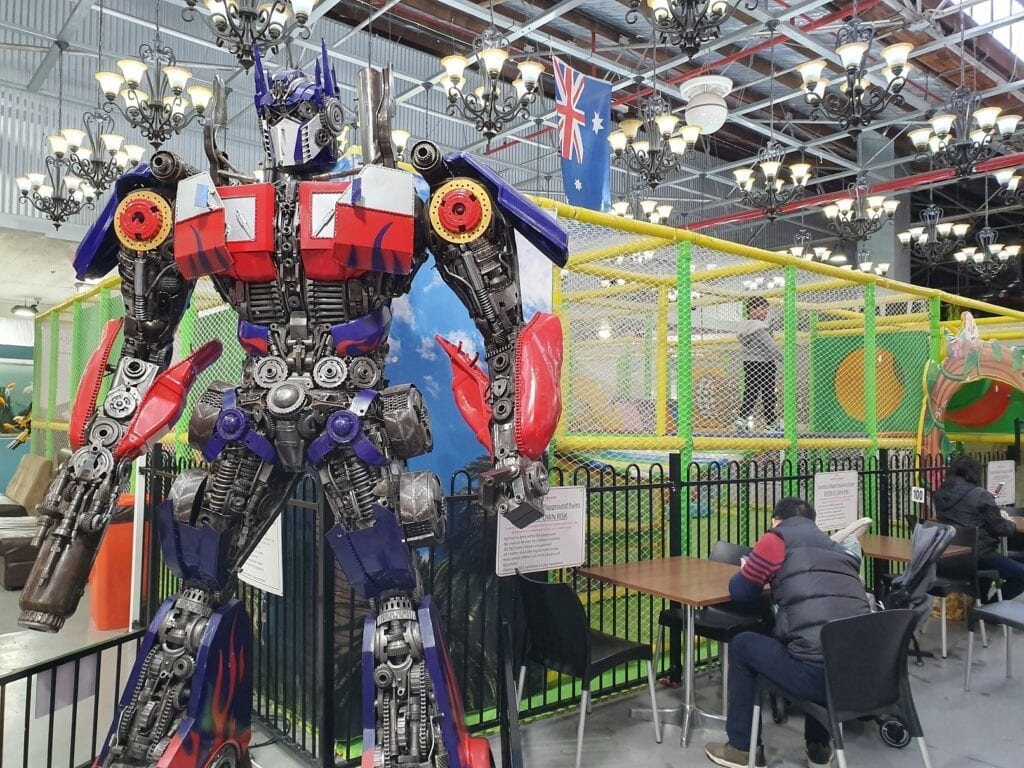 Ikea, Innaloo
If your kids don't love shopping, they will still love a trip to Ikea! Children who are between the ages of 3-8 years (and toilet-trained) are welcome to play in Småland, IKEA Perth's supervised play area, while parents' shop. You'll also find a special kid's menu, bibs, bottle warmers, high chairs and a play area for children in the IKEA Restaurant. Don't forget those meatballs! See their website for more details. See more in the Buggybuddys blog.
Find Ikea at 6 Sunray Drive, Innaloo
Westfield Innaloo
Play World at Westfield Innaloo is suitable for little kids up to the age of six. It's fenced with netting, so you can keep an eye your children as they play. This play area features rubber soft fall matting, and has a soft padded obstacle course with steps and humps to climb over, and gaps and padded rollers to climb through – gaurunteeing lots of fun! Read more about the play area here.
Find Westfield Innaloo at Ellen Stirling Boulevard, Innaloo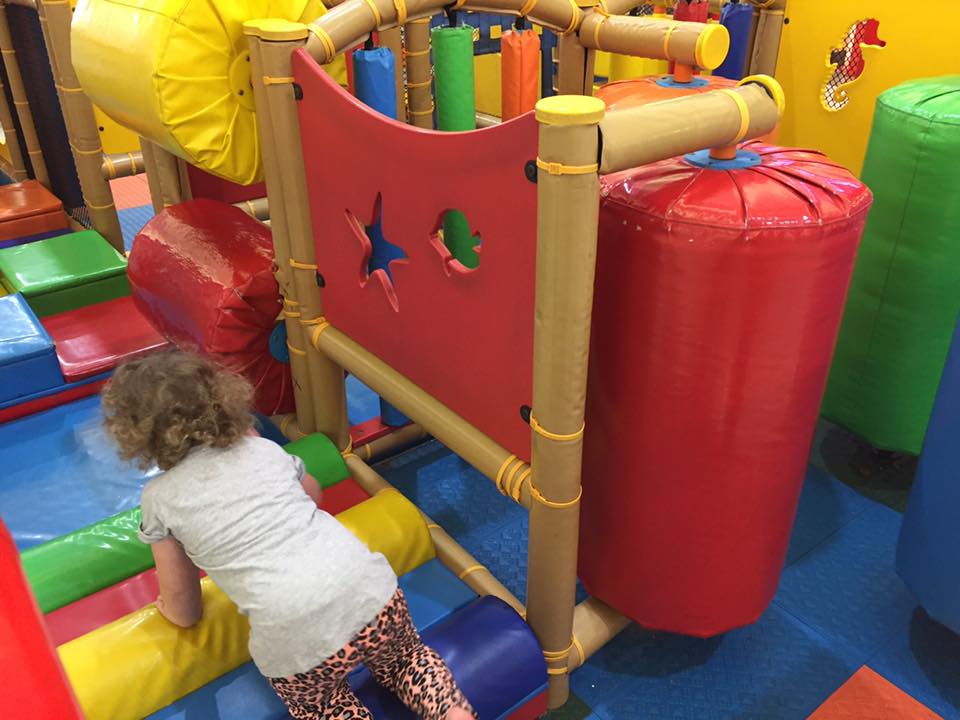 Ocean Keys Shopping Centre, Clarkson
The food court area at Ocean Keys Shopping Centre features a simple beach themed play area. There are four structures to play on, including a large sandcastle bucket to walk through, and a gigantic shovel.  You can sit just behind the ocean feature wall to watch your little ones and enjoy a coffee and something to eat. Read more about the play area here.
Find Ocean Keys Shopping Centre at 36 Ocean Keys Boulevard, Clarkson.
Westfield Whitford City, Hillarys
Westfield Whitford City has an indoor "Play World". This fenced and gated toddler play area is found  near to Target. The soft fall play area has a slide, tunnels and activities. See more in the Buggybuddys blog.
Find Westfield Whitford City at corner Marmion and Whitfords Avenue, Hillarys.
Free Indoor Playgrounds – South & East
Swan Settlers Markets, Herne Hill
The indoor artisan markets are home to lots of goodies, as well as a play area for kids! The lovely cubby structure is sure to keep little ones amused. Open weekends. See more in the Buggybuddys blog.
Find the Swan Settlers Markets at 124 Lennard Street, Herne Hill.
Bunnings Warehouse,  Various Locations
You'll find pot plants, paint AND playgrounds at Bunnings! Most Bunnings Warehouses in Perth have fenced and gated play areas (also usually next to a café), perfect for that weekend coffee and sausage sizzle! See more in the Buggybuddys blog.
Find Bunnings Warehouses all around Perth.
Have we missed a free indoor playground in Perth? Let us know in the comments below.