If you're looking for somewhere different and a bit quirky to visit, the Museum of Natural History definitely ticks that box.
Also known as The Academy of Taxidermy, it was established by one of Australia's best taxidermists, Michael Buzza, and it boasts more than 2,000 items on display in one of Australians largest privately owned collections.
The building was once the Regent Theatre, and now houses this amazing collection. You can see it was a beautiful building in its hay day!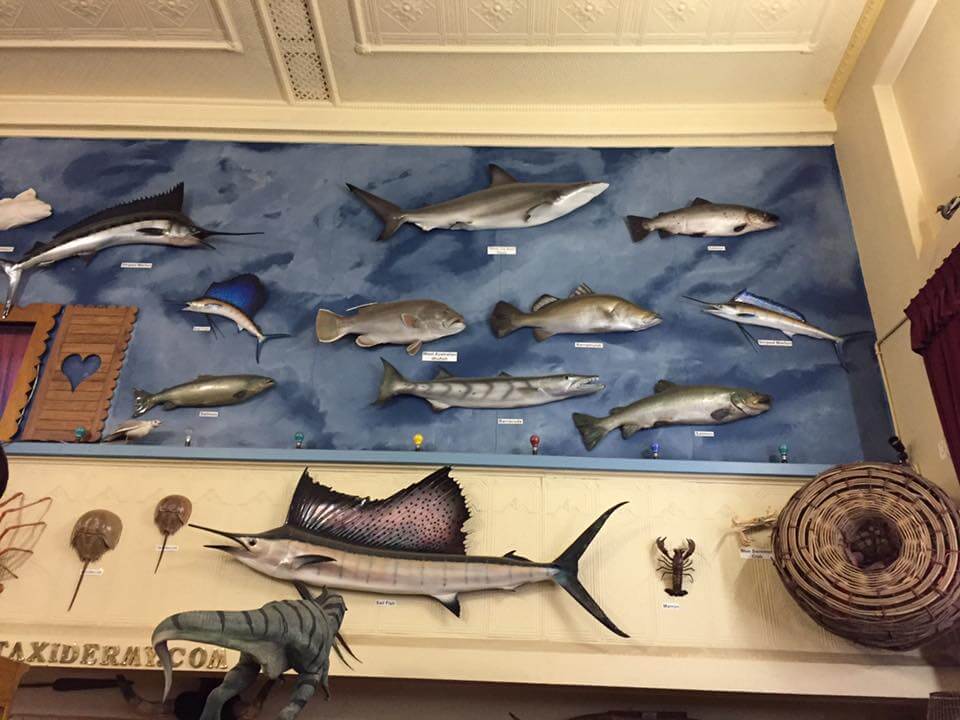 On entering, the museum appeared mysterious, with its deep red curtains leading into the exhibits. We were met by a friendly staff member who took the entry fee and wished us an enjoyable visit.
Beside us as we entered, there was a stuffed dog. Not being sure how miss almost 3 might handle the visit, my friend and I told her the doggy was sleeping. She seemed to accept this explanation and went on her way to see the other animals. But it is something to be aware of if you visit. More sensitive children may be upset by the preserved animals.
When you walk in through the main curtain into the museum, you are greeted by two cave people behind the bar, and with the sight of hundreds of preserved animals. Everything from fish to birds, reptiles to mammals.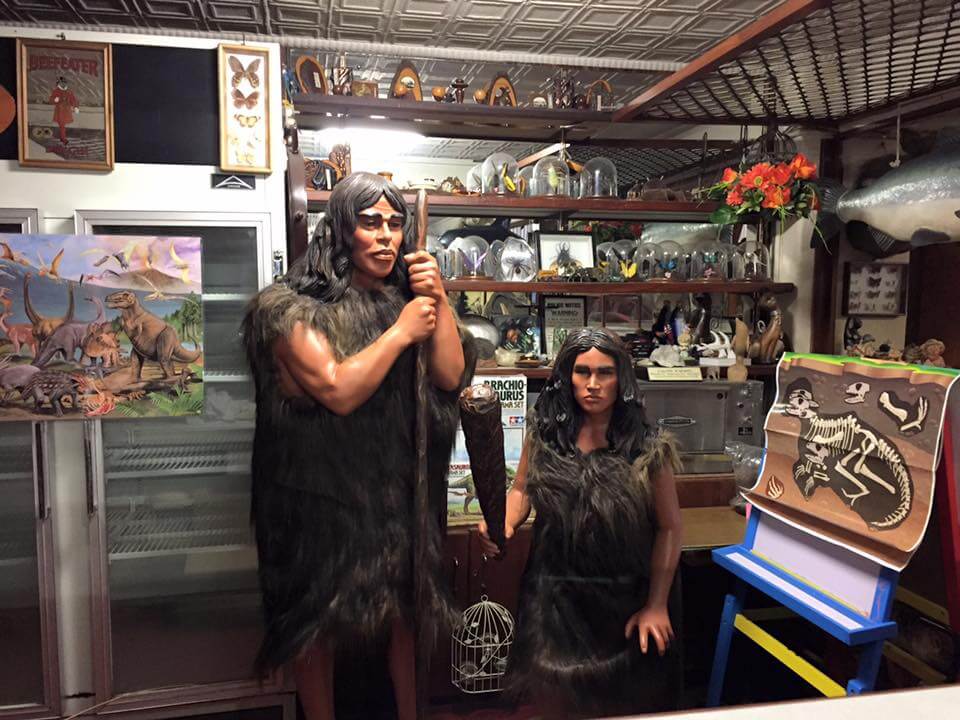 Many of the animals are stuffed and mounted. Others have been reproduced in more longer lasting fibre glass. They line every wall, and smaller ones are in glass cases on shelves. We found elephant heads, a rhino head, buffalo, various African herd animals, as well as a beautiful Sumatran tiger.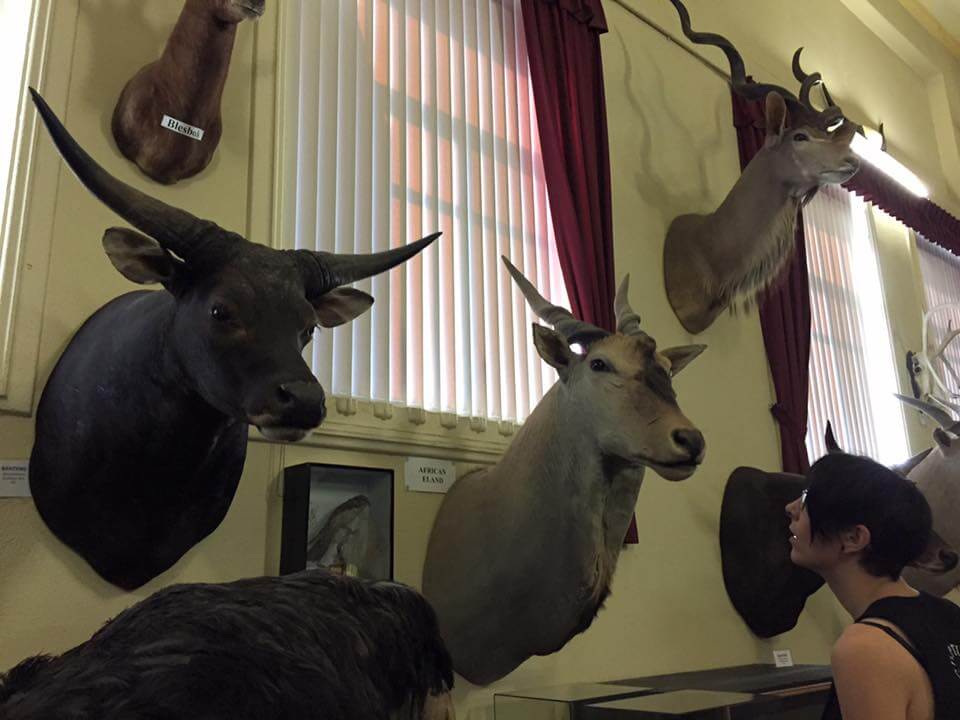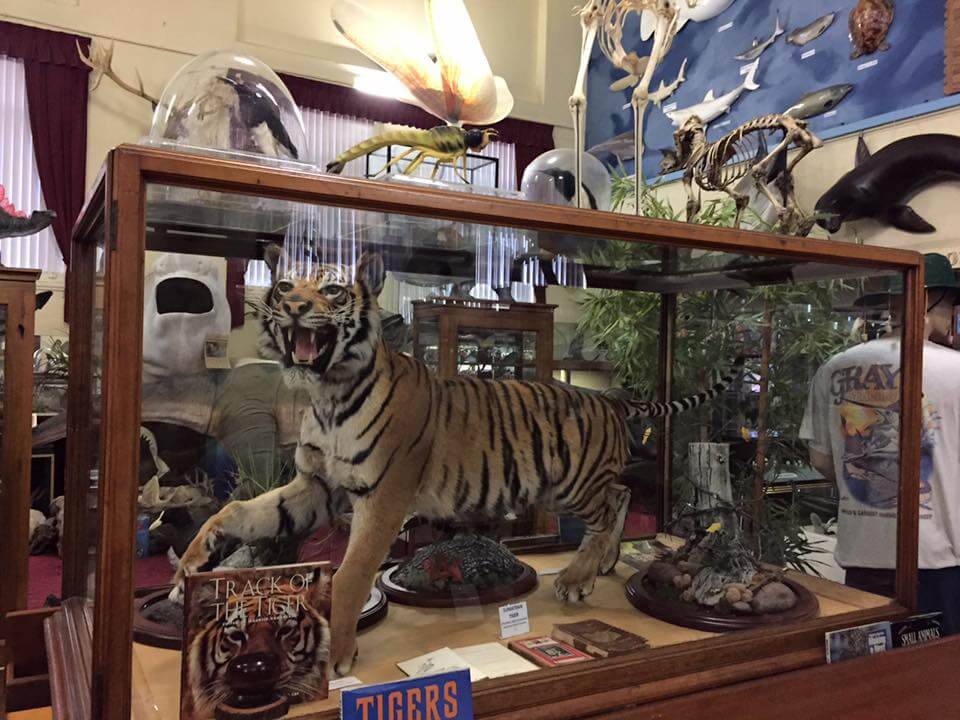 There was a fibre glass giraffe toward the back, partially completed, as well as a shark. Most of the reproduced animals are life size, and they are massive!
Some of the animals on display are amazing to look at. There are some delicate exhibits in glass cases, such as the bat skeleton, tiny birds and a small monkey, which got us thinking about how tricky those would have been to preserve. Especially the bat. Those wing bones are tiny!
Among the glass cases, we found a selection of preserved insects, fossils, and even an insect preserved in amber, just like the one from Jurassic Park. Another case had eggs.
There are various dinosaurs of all shapes, including a pteranodon suspended from the ceiling.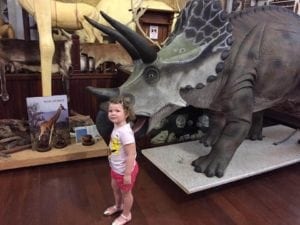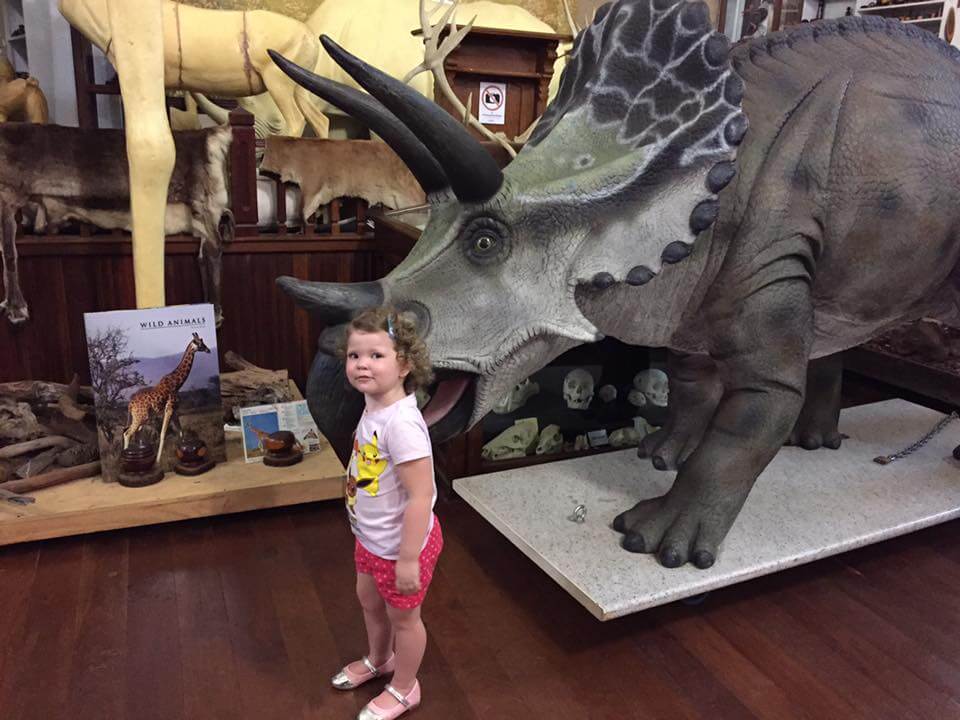 More dinosaurs can be found at the rear of the building, down the driveway past the shop next door. This group includes a tyrannosaurus. They were a bit hidden away, some blocked by boxes, which is a shame, but Miss still loved seeing them anyway.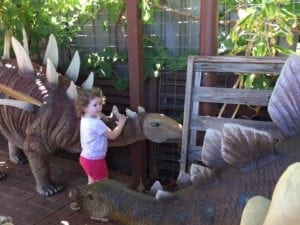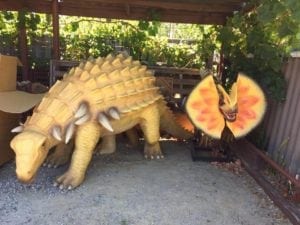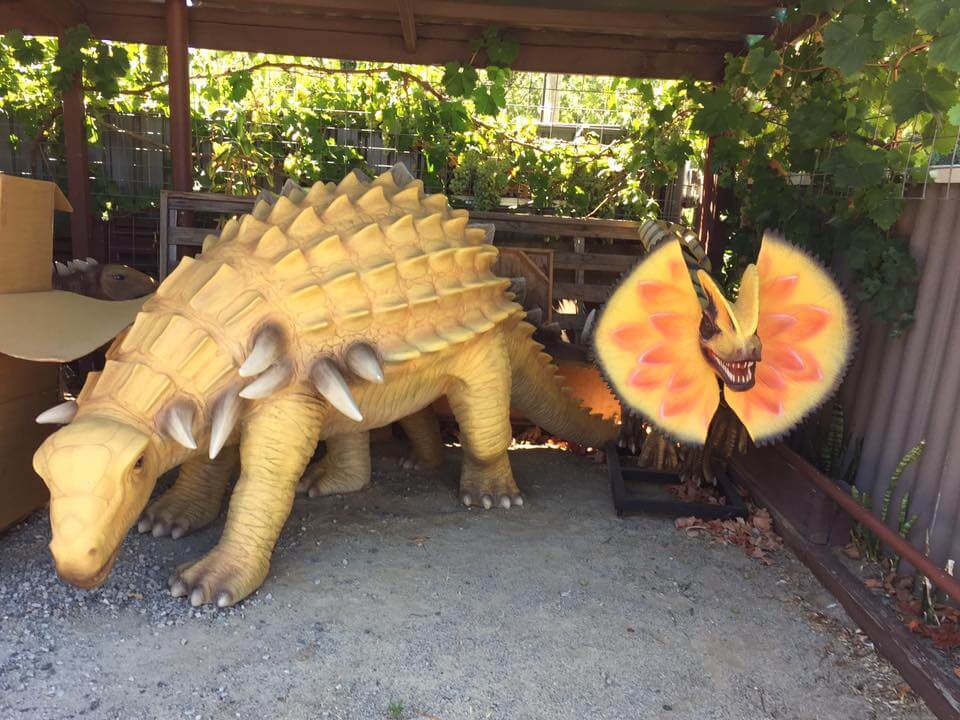 At the front of the exhibit, inside the building, there is a small lounge area. This had toys, books and jigsaw puzzles for children to play with. When she lost interest, my little Miss headed here for a break along with another child who was visiting with his mum. It was also a good spot for my friend and me to sit and have a chat in between looking around. Even this lounge area has animals to look at, with a dear and a flamingo on either side of the TV screen.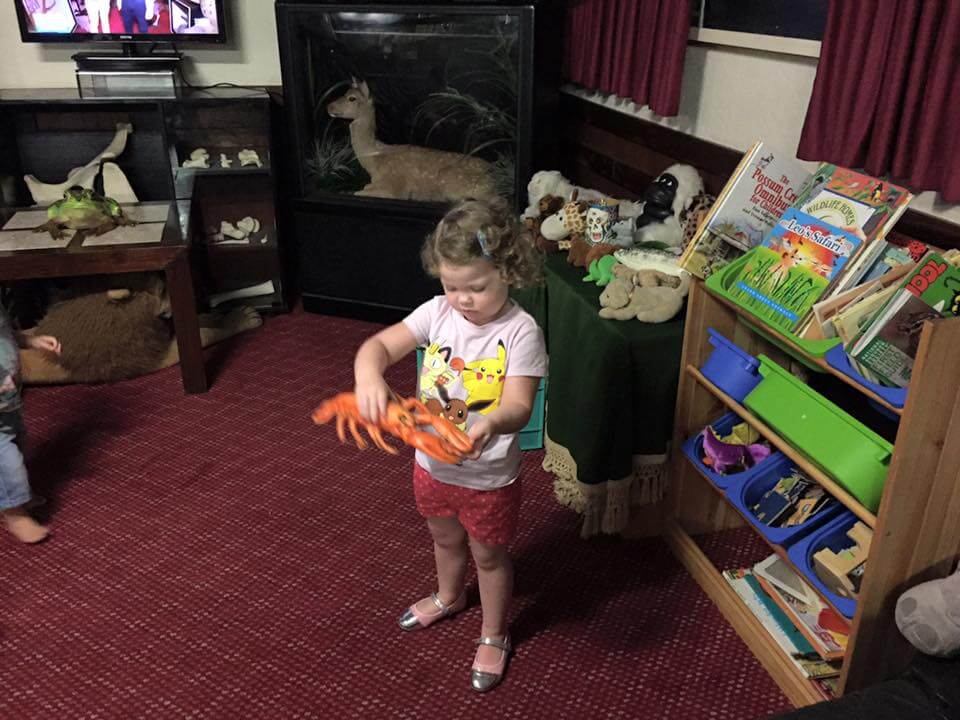 Overall, we enjoyed our visit to The Museum of Natural History. It would appeal to dinosaur fans especially. Children are asked not to touch the exhibits, so it may better be suited to preschoolers onward. My miss couldn't help wanting to pet the animals and was confused why they didn't react to her. More sensitive children may get upset.
The Museum of Natural History is located at 131 James Street, Guildford, opposite the train station and just near Alfred's Kitchen.
Entry costs $6 for adults and $3 for children.
The Museum of Natural History is open from 10am to 5pm seven days a week, closed on public holidays.
Find more things to do in the Swan Valley
Find more places to visit in Perth