I had heard that Karrinyup Waters Resort was a lovely place for a family stay-cation (they have an amazing pool!) but today I discovered they also have a really lovely cafe and playground… and, you don't need to be a guest there to visit them.
The Karrinyup Waters Cafe is located just behind the main reception building in the Karrinyup Waters Resort. This is a great little spot to visit for a catch up with friends, or somewhere to take the kids to burn off some energy (while you have coffee of course). When we arrived, I noticed a little "dog house" where you can tie up your dogs in the shade while you are visiting.

You have the choice of sitting upstairs on the balcony, or downstairs next to the playground area. The seating area is lovely and overlooks the whole playground, so you can keep an eye on the kids. There are shade sails over the playground, but it was still quite sunny, so I would recommend you slip, slop, slap. There are 2 play structures for the kids to choose from. One of them is a bit smaller, so suitable for the toddlers, and the larger one is more challenging for the slightly older kids.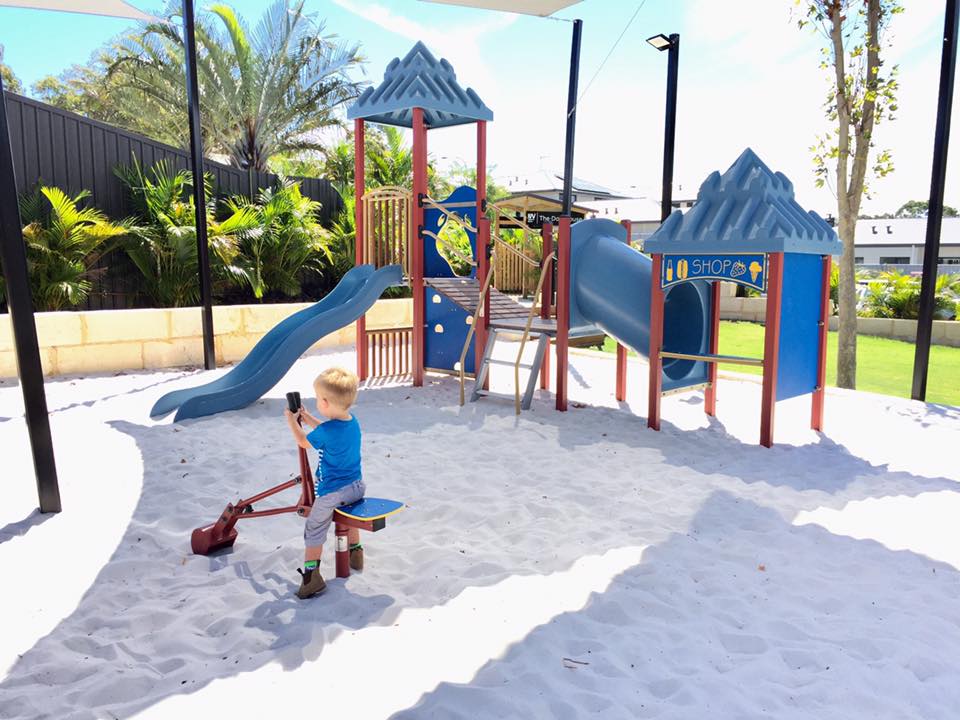 We really enjoyed our lunch there too. I had a continental panini (which was delicious) while mstr 2 decided on the dinosaur chicken nuggets. Although there were only 3 items on the kids menu (including mac n cheese and fish n chips), they also do pizzas and a range of items in a cold cabinet which would also be suitable. I noticed some freshly squeezed juices on the menu, so I had to try one…and it did not disappoint!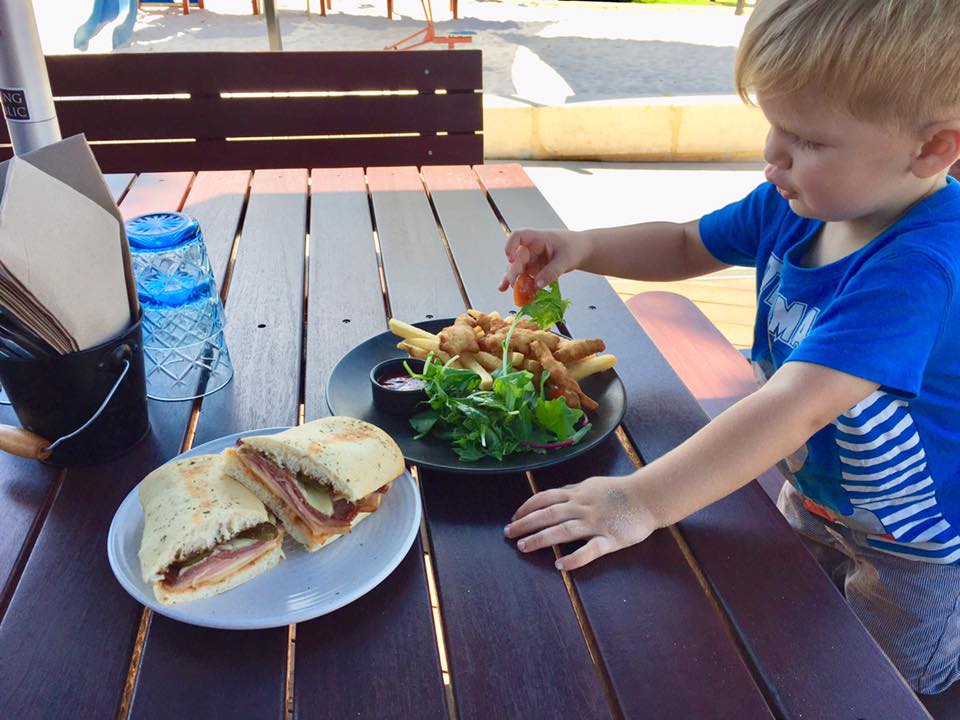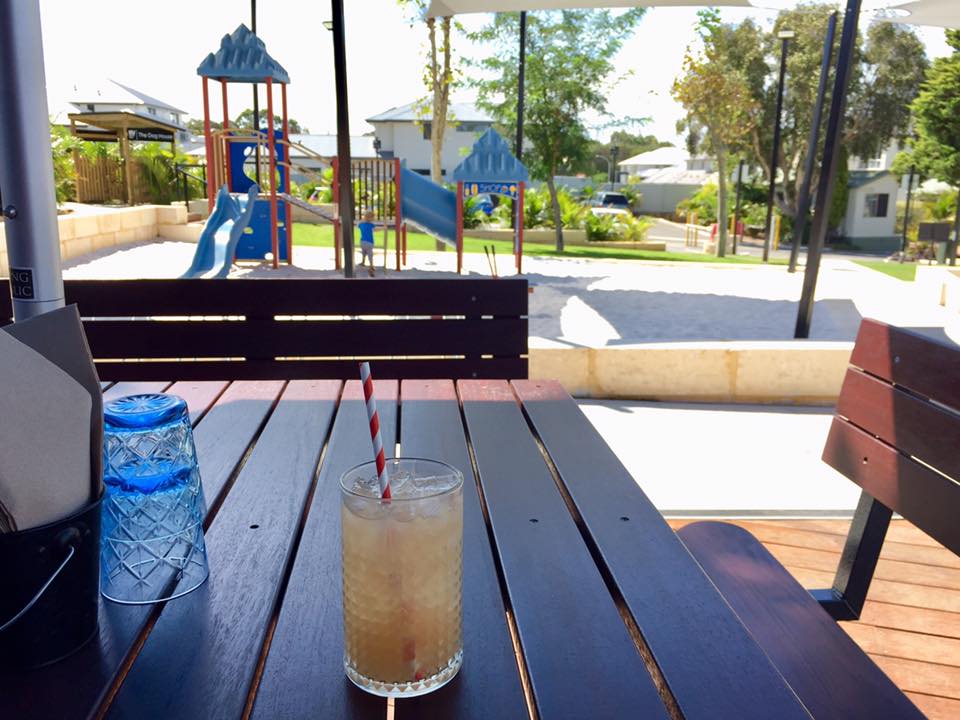 We will definitely be back one evening for the pizza!
Karrinyup Waters Cafe
Open 7 days a week;
Tuesday to Saturday 7.30am to 8pm
Sunday and Monday 7.30am to 3pm
467 N Beach Rd, Gwelup
Find more family-friendly restaurants in Perth