There is nothing better than biting into a freshly picked apple straight off the tree in the 80-year-old orchards at Core Cider House in Pickering Brook.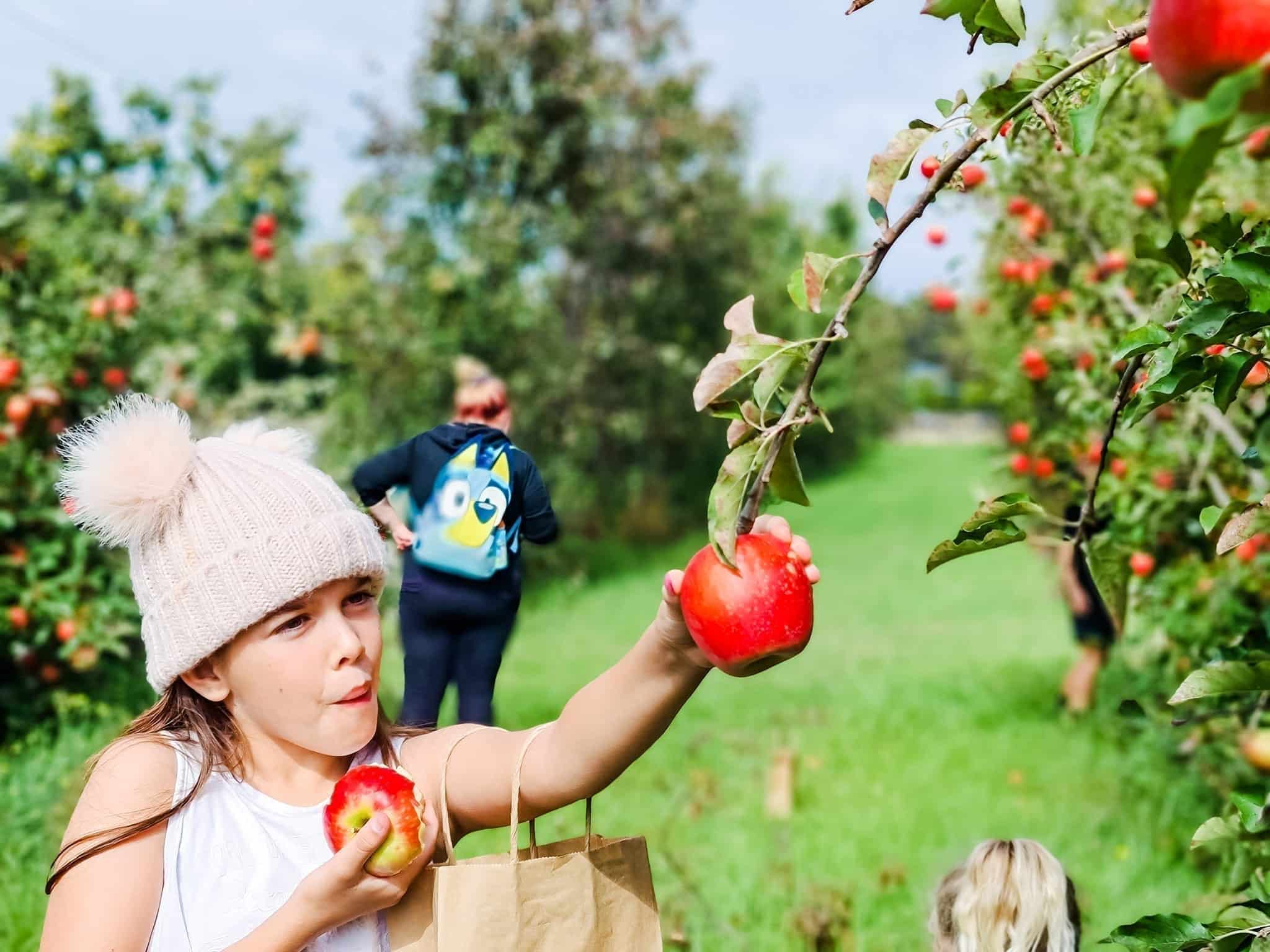 Core Cider House is running 3 tours daily every Saturday in May, tour times are 10am, 10.30am and 11am. Bookings are highly recommended.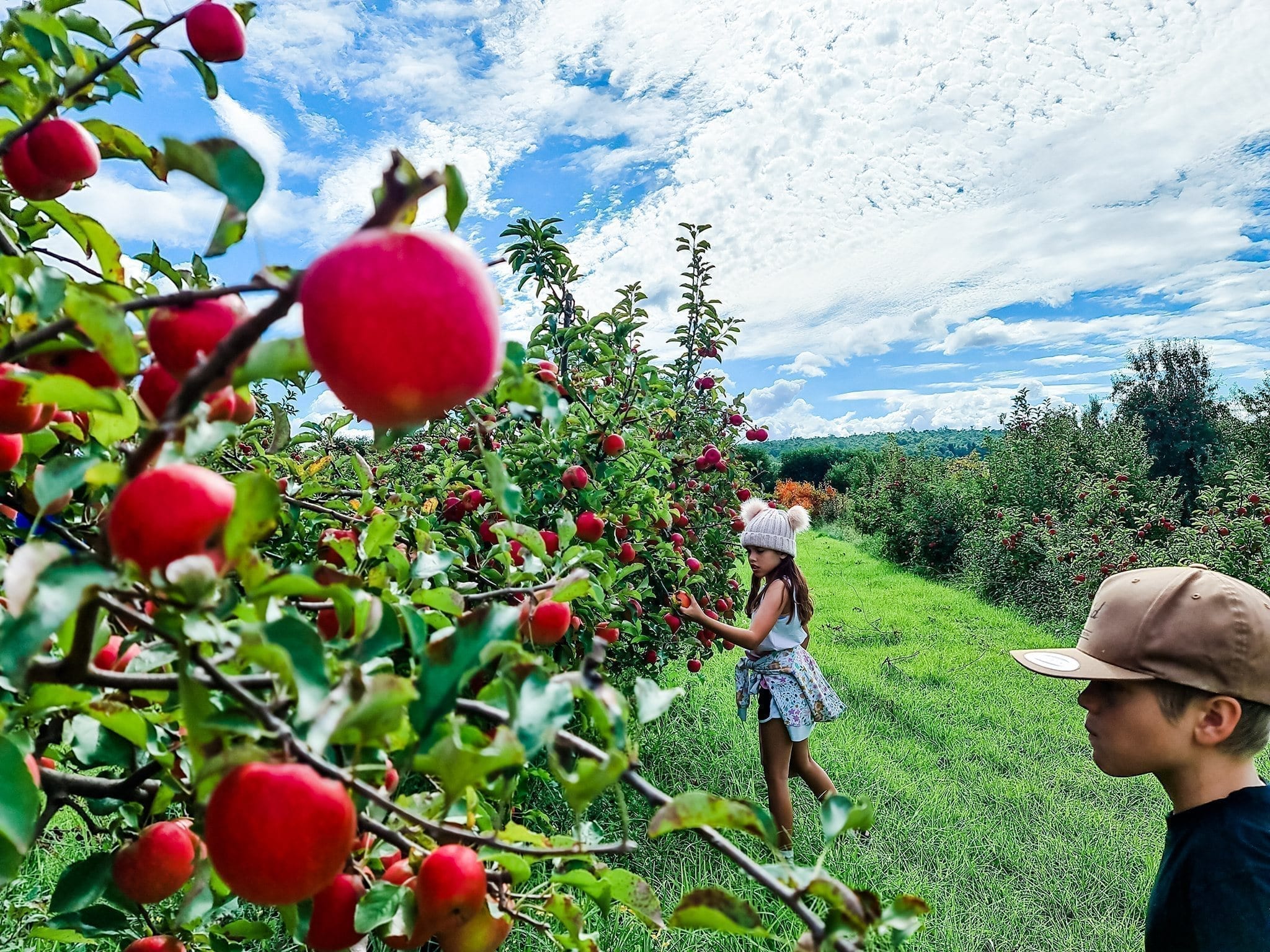 The tour starts with a guided tractor ride on the Apple Express through the orchards – this was right up the kids alley, they loved every minute.
Tickets are $15 per person, under 4s are free. Each ticket includes a paper bag for you to fill with apples to take home, you're also allowed to eat the apples as you are picking. If I am honest I was a little hesitant to pay $15 for my 4-year-old, but he out ate and picked the rest of us easily!
The orchards are grassy so you don't need to get worried about the kids getting dirty but given there could be creepy crawlies I would definitely recommend enclosed shoes (unlike my kids).
The tour lasts about 30 minutes, we had an absolute ball and have already looked into pear & plum picking this summer!
After our tour, I order a cider and soaked up the autumn sun while the kids played on the playgrounds.
Apple Picking Tour at Core Cider House
Saturday Dates:
14th May
21st May
28th May
35 Merrivale Rd, Pickering Brook
Find more places to pick fruit in Perth