Paper Bird is an independent specialist children's bookstore in Fremantle. This is an absolutely gorgeous shop stocking quality children's books, with a strong focus on Australian authors and illustrators.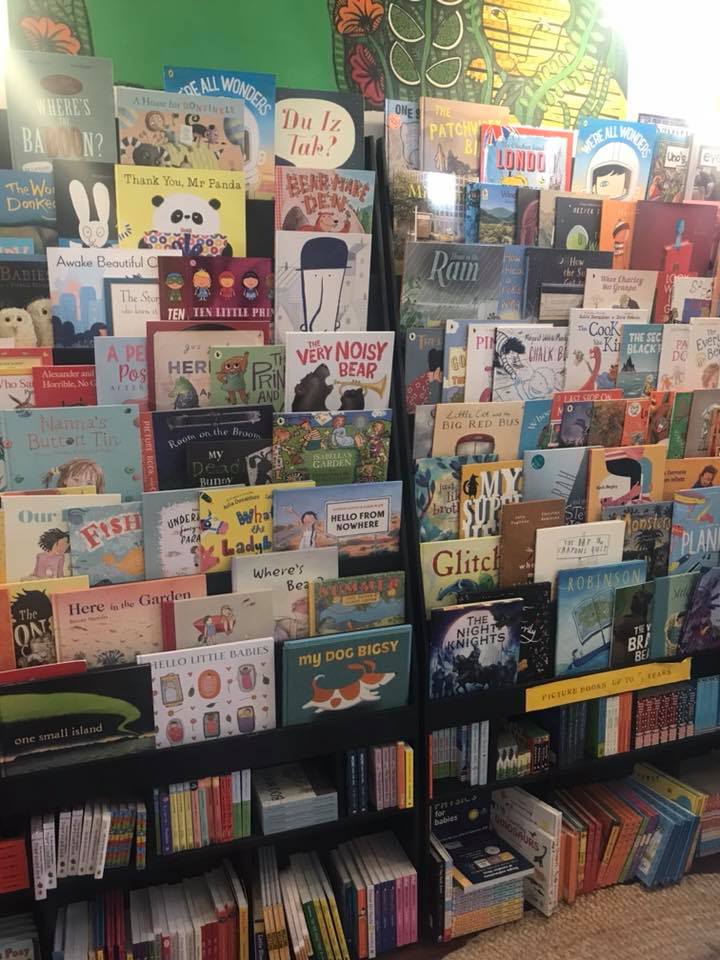 Paper Bird also offers a range of workshops, programs and exhibitions. Some of these include children's book club, story lab to help children ages 6-16 develop their creative writing skills, exhibitions showcasing original children's book illustrations and artwork from local artists, and story time.
This morning we attended story time. This is held outside in the courtyard, which is shared with Moore & Moore Cafe and is set up under the tree on a rug with plenty of comfy cushions. Storytime was run by Jane who brought out a selection of books to read the children. We started with some nursery rhymes and then had some stories. Jane was very good at asking the children questions and getting them involved in the stories.
Storytime went for 30 minutes and after, the kids were given some musical shakers, sidewalk chalk and dance ribbons to play with, which all the kids loved.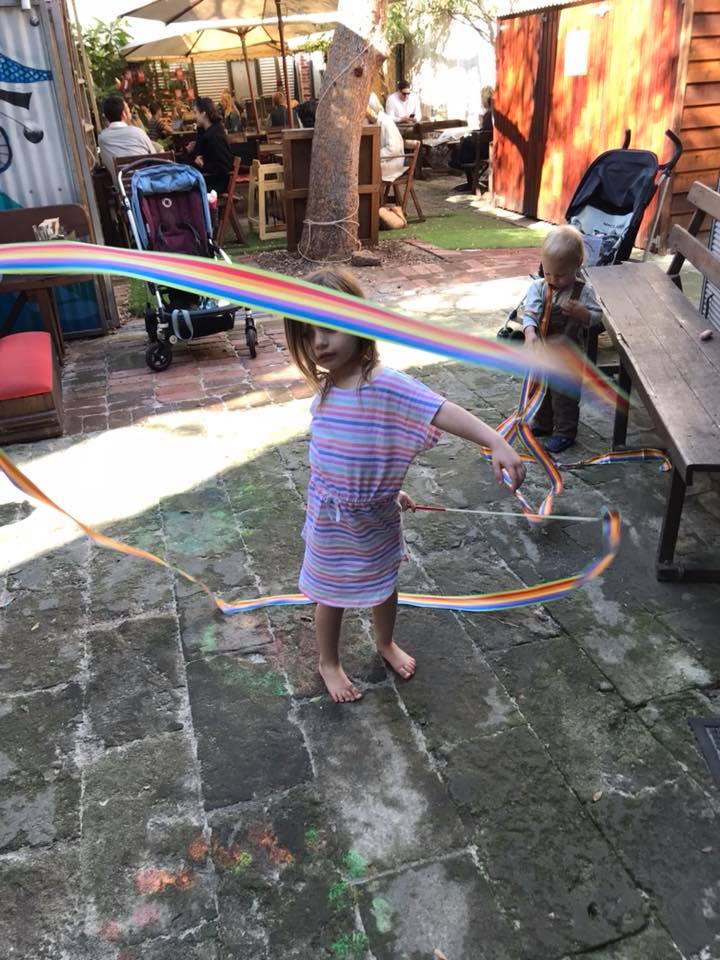 The courtyard also has a nature play area with rope swings, log balance beams, a sandpit and boat so you can grab a coffee and really spend a great morning in this little spot.
I highly recommend a visit to Paper Bird and to particularly attend their story time. It is super cute, well run and free!
Paper Bird Children's Books and Arts
Located at 42 Henry Street, Fremantle
Open Monday- Saturday 9am – 5pm and Sunday's 9am – 4pm
Story time is on Sunday and Monday at 9.30am
www.paperbird.com.au
www.facebook.com/Paper-Bird-Childrens-Books-and-Arts-921267744608144