The Walyalup Koort Play Space Fremantle has opened! Found in Freo's heart, the Kings Square play space has been inspired by the port city's industrial history and close links with nature. There are vibrant design features such as cranes, bridges, train tracks and shipping containers, as well as natural elements like water and trees. The fun play area has been created with toddlers through to primary school aged children in mind.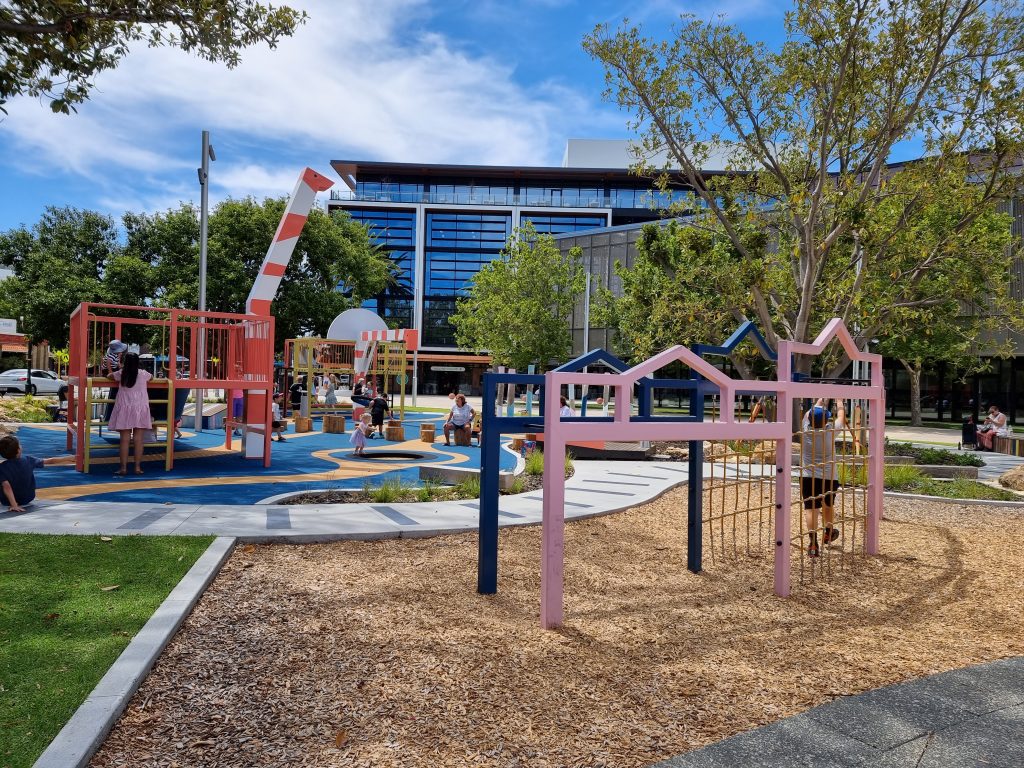 While the soft fall is a good safety feature, there is little shade around. Be sure to slip, slap , slop! There's a fun crane fort, with nest swing.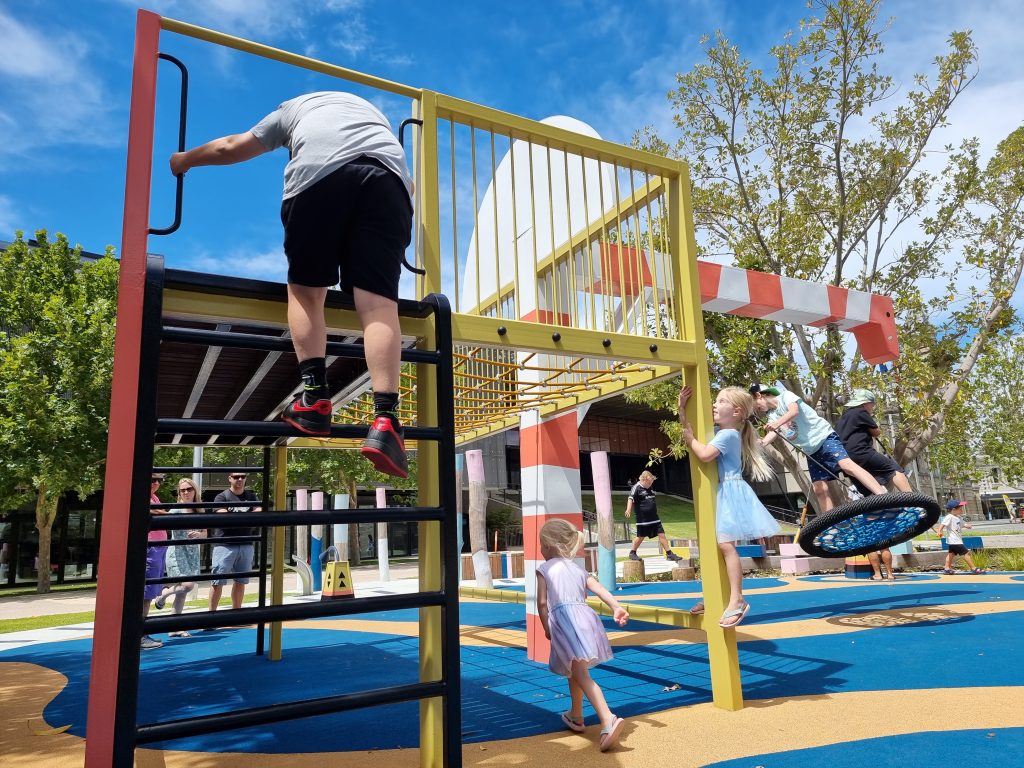 As well as another fort with a wide slide – perfect for racing friends!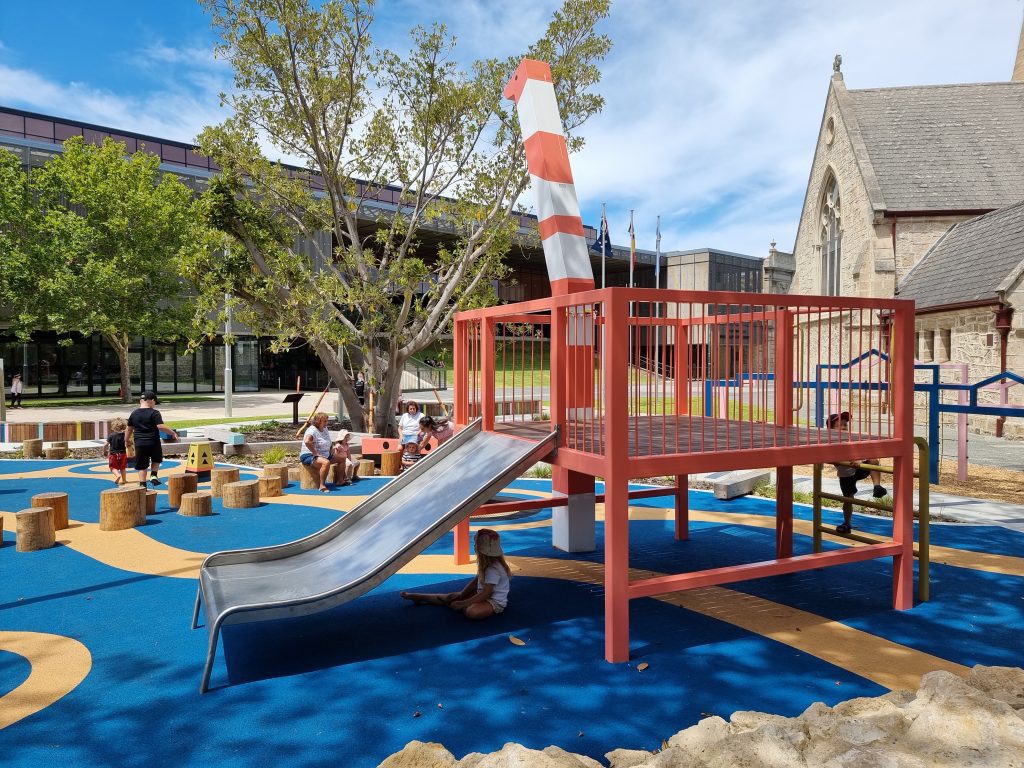 An in-ground trampoline.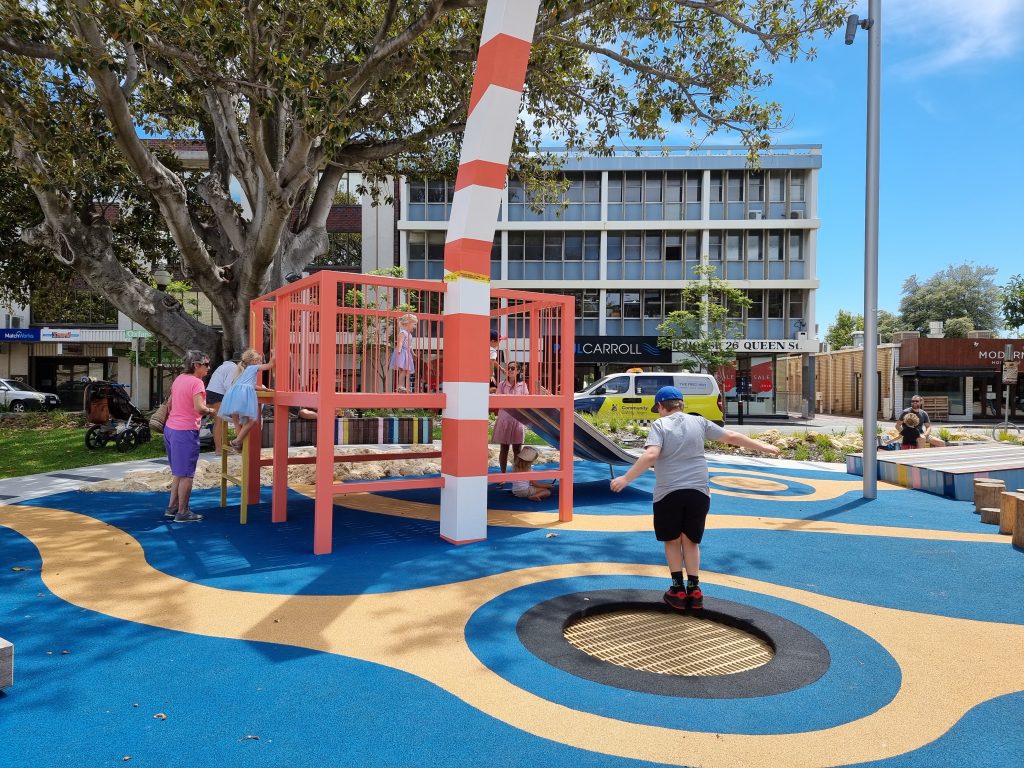 Plenty of stepping logs and musical features.
A water pump.
Even monkey bars! They are a low height, making them accessible for younger children. There's so much fun to be had at Walyalup Koort Play Space Fremantle!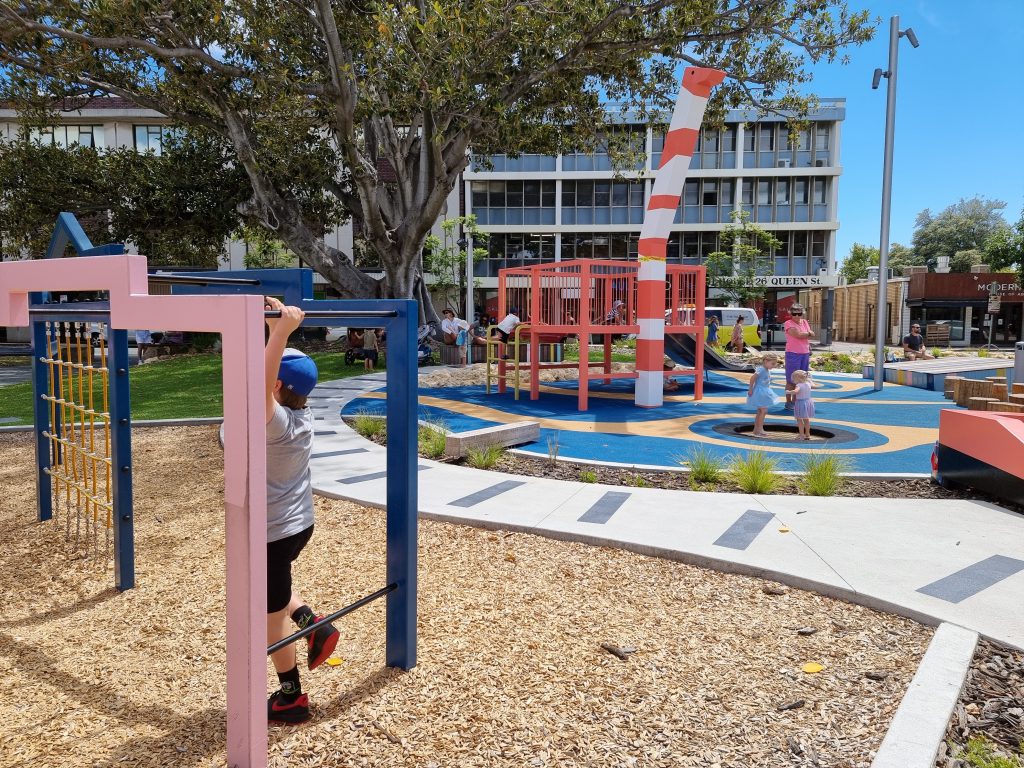 Also, found opposite the Walyalup Civic Centre are a couple of ping pong tables with balls and paddles. That was good fun. We noticed a few kids rolling down the grassed embankment above the library. I'm not sure if I'd recommend that, as it's a hard landing on the concrete!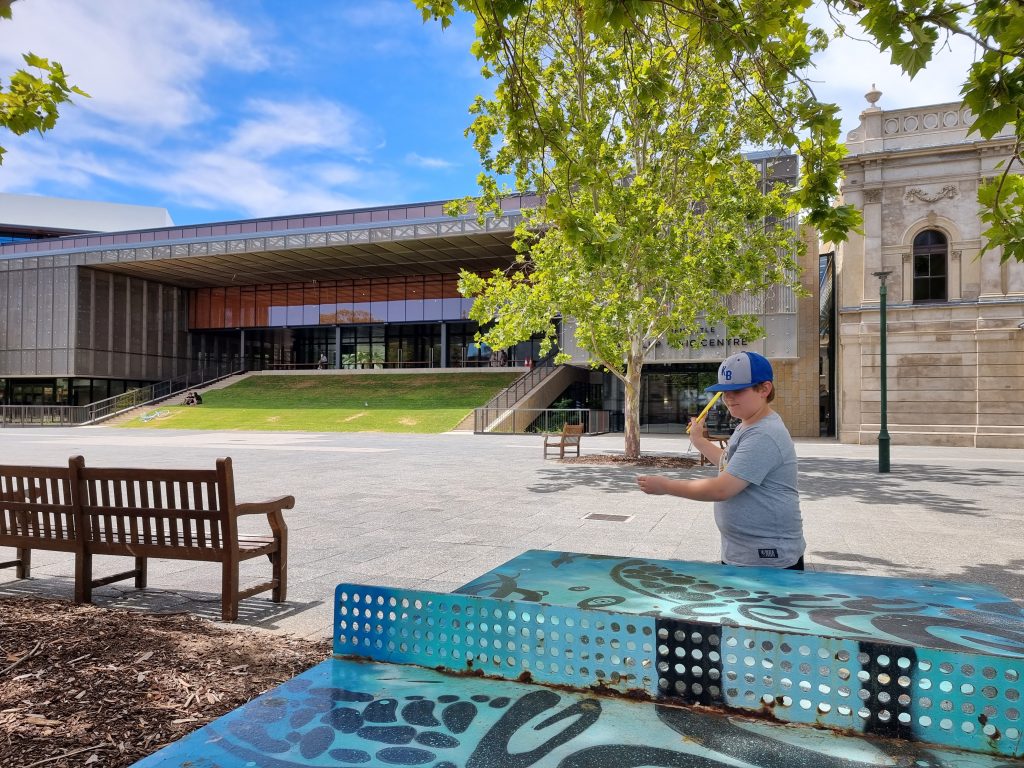 Public toilets can be found in the main foyer of the neighbouring Walyalup Civic Centre, the Wanjoo Lounge and the Fremantle Library. The library's lower ground floor toilets includes a baby change facility. These are available during the Walyalup Civic Centre's opening hours.
Being in the town centre, you're a hop, skip and jump away from many dining options, including many at the new FOMO complex and Old Courthouse. Walyalup Koort Play Space Frematle is opposite the brilliant Fremantle Library at the Walyalup Civic Centre. Be sure to check it out!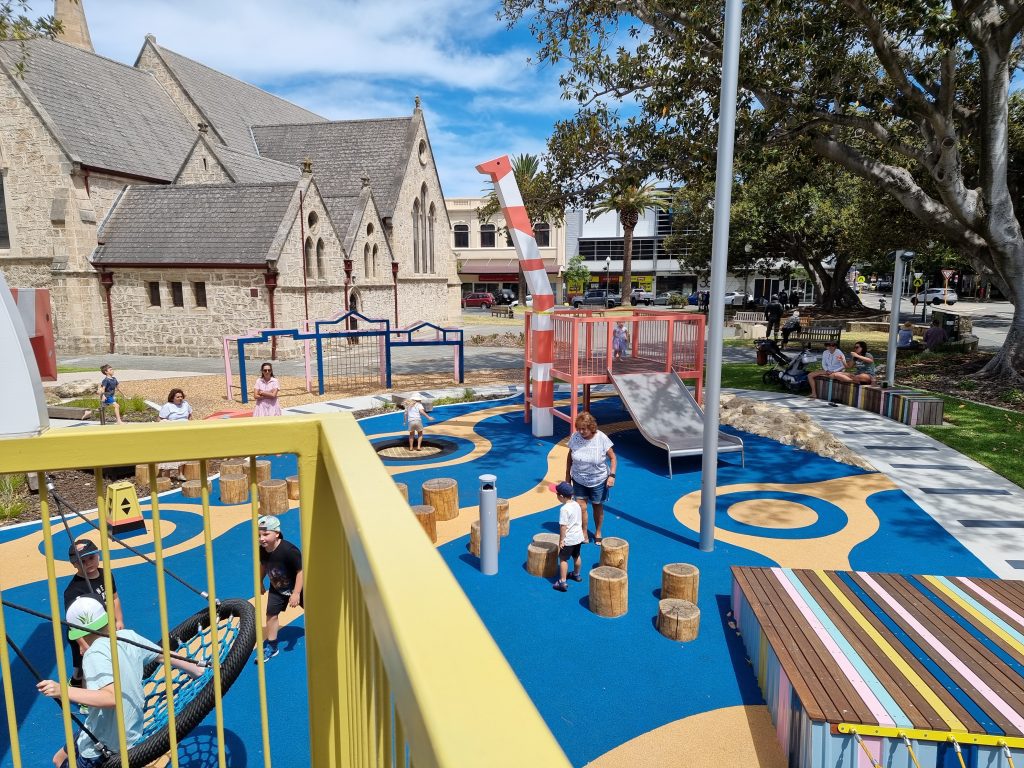 Find Walyalup Koort Play Space Fremantle at Kings Square, High St, Fremantle
Location
No Records Found
Sorry, no records were found. Please adjust your search criteria and try again.
Google Map Not Loaded
Sorry, unable to load Google Maps API.
Member Reviews