Take your family to WA's oldest building – The Round House in Fremantle! If your kids are fascinated by history, The Round House was the first permanent building erected in Western Australia. And here's a fun fact – it's neither a house nor round! It's a twelve sided dodecagonal.

Perched high on a hill, the building is found overlooking High Street on one side and Bathers Beach and the Indian Ocean on the other. Built as the Swan River Colony's first gaol, it was completed in January 1831, making it almost 200 years old! There are many steps to climb. It's not ideal if you have a pram in tow.
Entry is by gold coin donation and there are a few opportunities for kids to get interactive and learn about crime and punishment in the 1800s.
The tiny jail has a central courtyard. All eight cells and the jailer's living quarters, open onto the round central courtyard. The shape and configuration allowing all areas to be visible from a single point.
Kids can ring the curfew bell. This was rung at the Round House each evening at 9.50pm, to warn 'ticket-of-leave' convicts to return to their lodgings.
The small jail soon wasn't big enough to cope with the amount of prisoners in the growing colony, so the Fremantle Prison was built by convicts and opened in the 1860's. After this, the Round House was used by the port, as a site for a signal station with a time-ball and time-gun.
Each day volunteers hoist the time ball to the top of a tower and at 1pm on the dot, they drop the ball and fire the cannon. These signals were used by ship's captains to set their chronometers.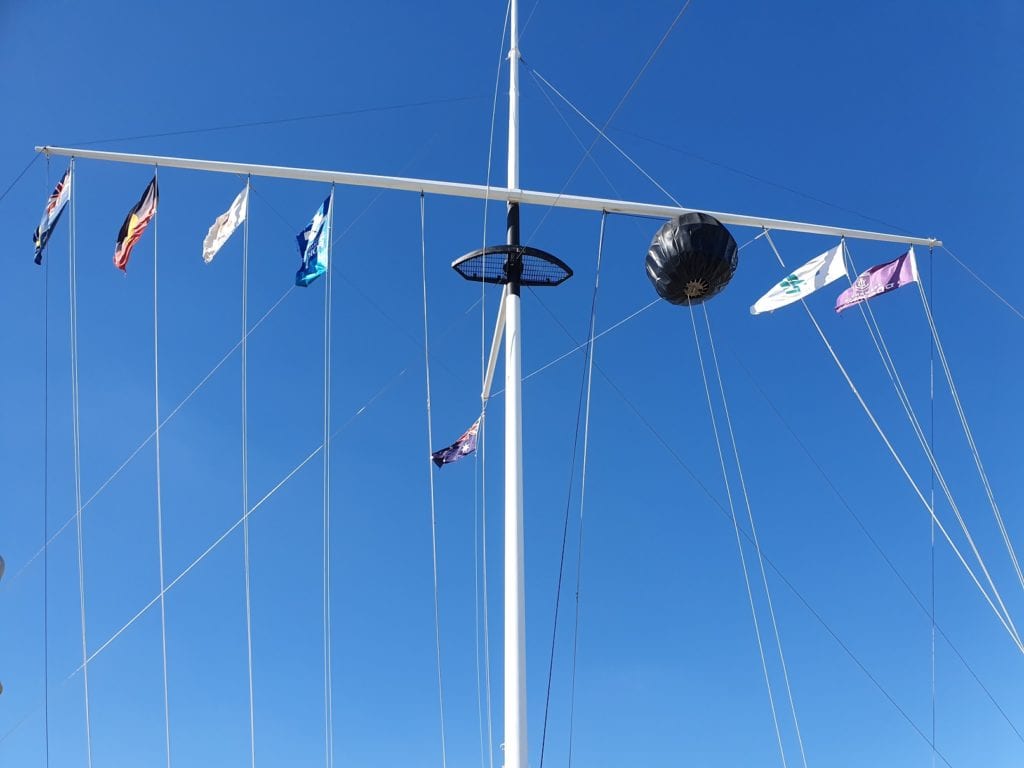 The guides are also on hand with lots of interesting facts. Kids will be fascinated to hear how children were punished for the smallest of crimes. One guide was "sentencing" children to time in the stocks. Little Chef was sentenced to six months imprisonment and five dozen lashes of the whip for house breaking (ouch)! It is also a brilliant photo opportunity in the stocks.
Next time you're in Fremantle for the day, be sure to make a side trip to the Round House.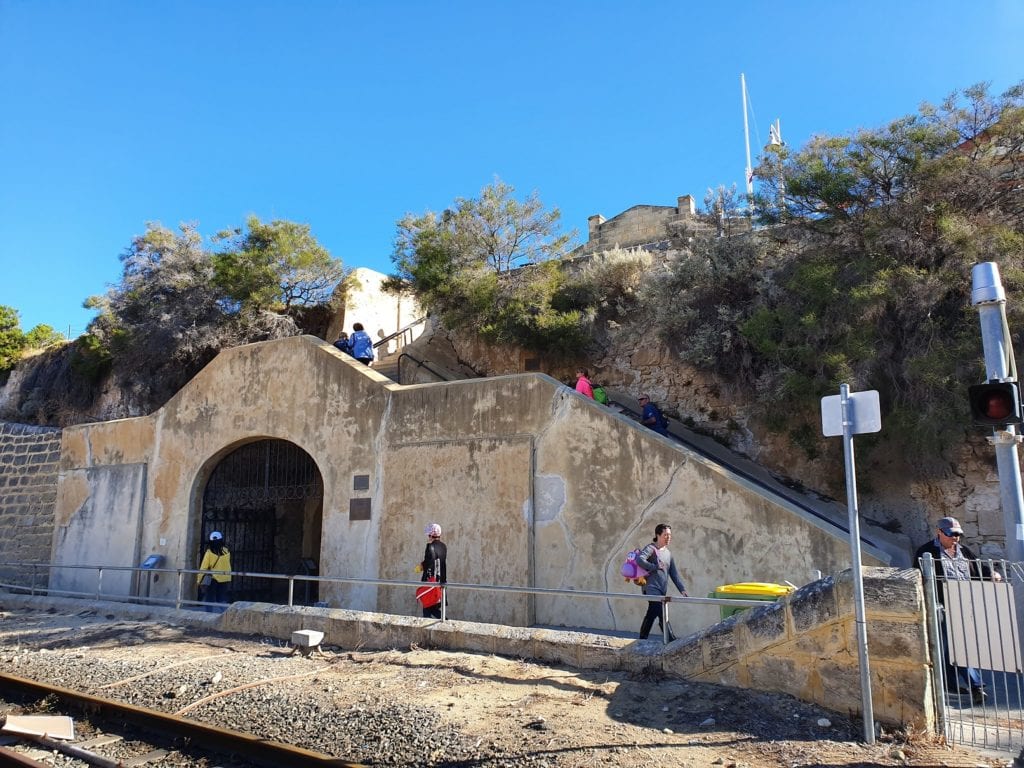 The Round House Fremantle
Find the Round House at Captains Lane, Fremantle. (at the west end of High Street).
Find more family friendly things to do in Fremantle here.