The brand-new Fremantle Library has opened at the Walyalup Civic Centre in the heart of Freo. The impressive space has some wonderful areas for children to discover a book, to inspire and create, and to relax. Want to become a member? Membership is free for all West Australian residents. This also gives you online access to free ebooks, audiobooks, movies and emagazines. Plus you'll get access to its many activity classes for kids.
Fremantle Library – For Young Children
The Kids' Zone has hundreds of picture books, board books, easy readers, DVDs and children's fiction to read there or borrow. It's a lovely space, with a playful design incorporating reading nooks, and a small indoor slide.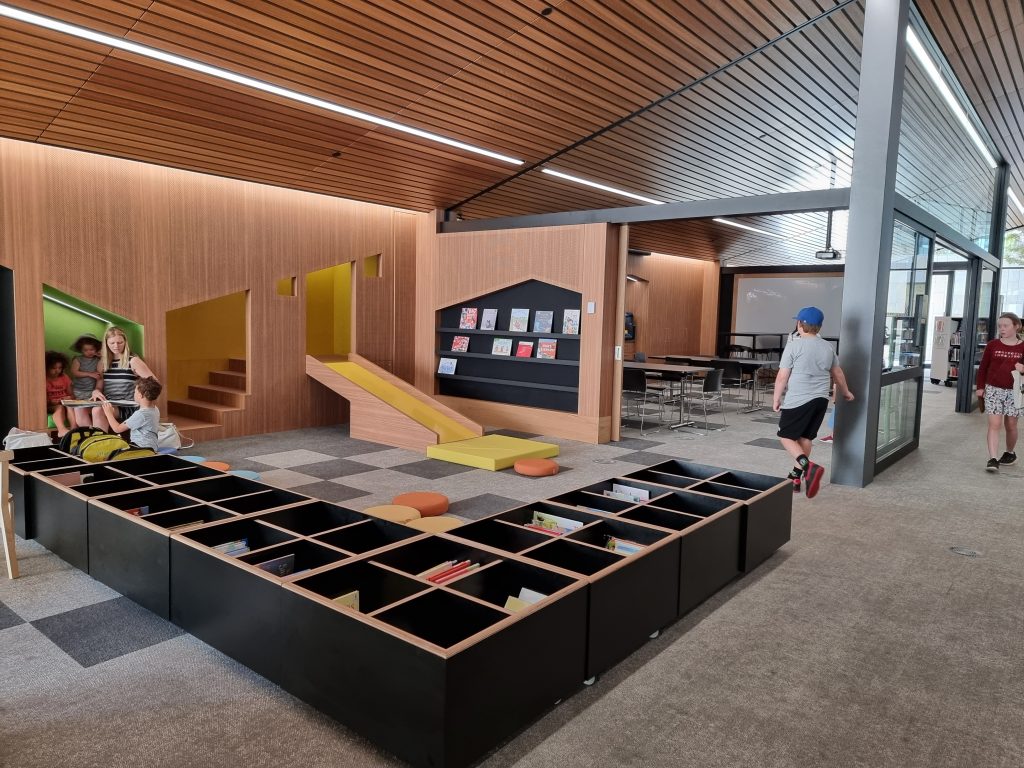 Storytime and Rhymetime are both wonderful programs for children and parents alike. Storytime (for 2- 5 year olds) is held on Thursdays during school term at 9.30am. Rhymetime is for babies and toddlers up to 2 years old, and runs on Tuesdays 9.30am during school term. The group sessions are brilliant for meeting new friends.
The free program Buster is a multi-sensory, hands-on creative opportunity for families to learn and play together. The fun sessions on Wednesdays and Fridays are for children aged 0-5 years.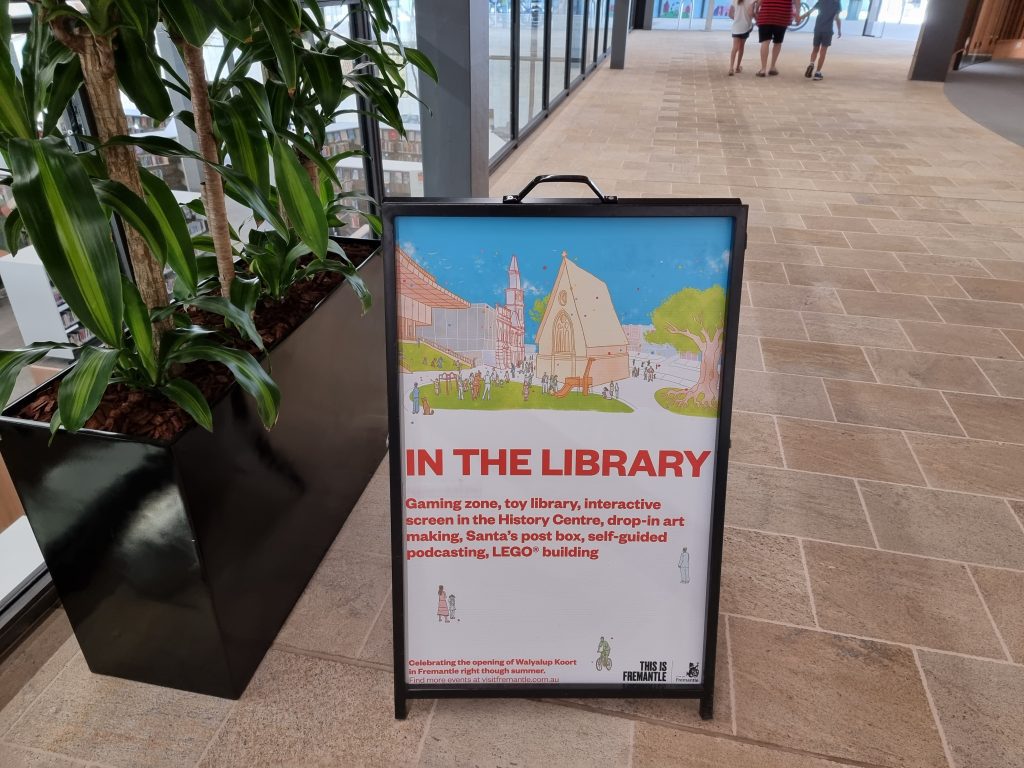 The Fremantle Toy Library Choose from over 1900 toys, games, costumes, puzzles and more. Every Tuesday 3.30pm to 4.30pm.
For Tweens and Teens
The library's young adult selection is great – with lots of fiction and graphic novels, plus they have a space all of their own to chill out in! The youth zone has an Xbox Series S and Nintendo Switch available for free play, plus a PlayStation 5 is arriving later in 2022. Fremantle Library also offers public access to gaming networks, a 3D printer, VR headsets, interactive screens, and loanable iPads.
If you have a little gamer in your family, the public library has created a "LibraryCraft" Minecraft server with multiple worlds for WA players aged between 7–17 years old. This creative world will keep young people busy and their minds active, with exciting challenges and monthly competitions to win.
Kids aged 7 and over who love to use code to develop apps, games and websites are invited to bring their own inspiration to CoderDojo. Here they can develop skills in Scratch, while mentors are on hand to solve problems. Bookings are essential.
There's also a LEGO Club and Sewing Club – a free and basic introduction to hand sewing for kids.
Other library services
Public Wi-Fi
Public computers
Access to power and data for personal charging and device usage
Scanning, printing and photocopying
Justice of the Peace (10am-1pm weekdays, when volunteer available)
And why not pair your trip to the library with a play at the Walyalup Koort Play Space.
Opening hours
Monday to Friday             9am–7pm
Saturday & Sunday          9am–5pm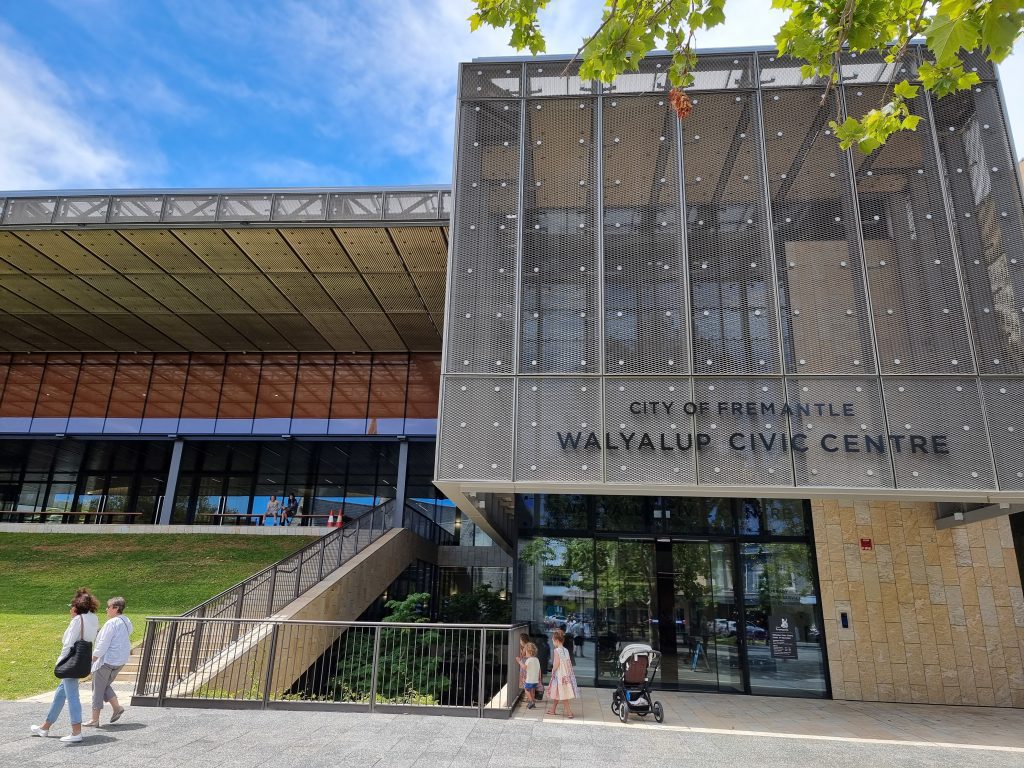 Find Fremantle Library at Walyalup Civic Centre, 151 High Street, Fremantle
Get more info on their website. 
Find more libraries in Perth here.
* Days and times of classes correct as of Jan 2022*