Little Seaview Cafe, Scarborough
Little Seaview Cafe is the newest coffee shop on the block in Scarborough. Named for it's distant view of the Indian Ocean, this family friendly cafe features a fun kids corner.
The cafe staff greeted us warmly as we entered the cafe. Miss 5 checked out the goodies in the glass cabinet by the front door, then bounded off to explore the play corner.
The play corner consists of drawing table with crayons and paper, shelves of books, boxes with toys and a wooden play kitchen. The walls on either side are also lined with chalkboards, with a bucket full of colourful chalk available. All of these kept Miss 5 and two other girls aged around 6 and 8 amused for the hour or so we hung out here.

For morning tea, Miss 5 selected a banana smoothie with extra honey and an Oreo Nutella brownie . I chose a latte and a caramel crunch brownie. These cost around $22 all up and were quickly delivered to our table.
The latte was a rich blend with fruity notes to it. I'm not sure which brand of beans Little Seaview Cafe uses, but it was one of the best coffees I've had. The caramel brownie was rich, sweet and fudgy in texture. The crunchy oat topping was a nice change of texture, too.
Miss 5 couldn't finish all of her banana smoothie.  The lovely wait staff were only too happy to put the leftover into a takeaway cup to take with us. This is made with just the milk of your choice, fruit and honey to sweeten. Miss 5 loved her Oreo Nutella brownie. Two of her favourite chocolatey foods combined! It was gobbled up in a flash.
Somehow I also ended up buying an ice cream before we left. These are handmade in WA and are made with natural ingredients. Miss 5 picked out a salted caramel. We've also had the raspberry before, which is pretty much just a blend of pureed raspberries and a bit of lime juice. So refreshing on a hot day!
Little Seaview has a bright, beachy vibe, with lots of natural light streaming in and pop music playing on the radio. Wooden seating is available indoors and out on the patio area, and highchairs are available for the littlest of diners. There's plenty of space to park a pram, making it a great spot to meet up with mum friends or with family. Dogs are welcome outside, with a large water bowl and puppacinos available.
Food options at Little Seaview includes something for almost every dietary requirement. The glass cabinet contained gluten-free, dairy-free and sugar-free options, in addition to Keto, vegetarian and vegan foods. For example, choose from sweet slices and banana bread, raw balls, low-carb donuts, rolls and croissants.
Likewise, the menu sports a mix of options for most dietary needs. Choose from smoothie bowls, fruit smoothies, in addition to bagels and toasties in a variety of flavours and combinations. The food options are simple, but they are fresh and tasty. Coffees come with your choice of preferred milk. Likewise, there is a range for cold drinks and juices to pick from.
Little Seaview Cafe takes the place of Cheeky Cafe and Adzera Cafe. Similarly to prior coffee shops, this one is also adjacent to the laundromat with a connecting door. A handy option to have available if you need to wash or dry clothes.
Little Seaview is a convenient 5 minute drive down to the beach. Similarly it's located close to local playgrounds such as the Scarborough Whale Playground and Jackson Wilding Reserve.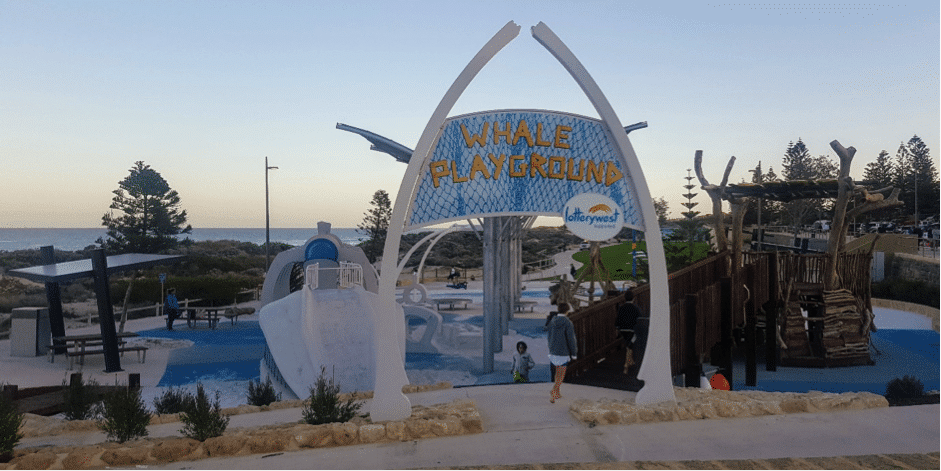 In conclusion, we enjoyed our visit to Little Seaview Cafe. It's a great family friendly and dog friendly cafe. With the entertaining kids play corner, we'd definitely head back for a coffee and a bite again!
Located at 160 Scarborough Beach Road, Scarborough.
Little Seaview Cafe is open 6am to 3pm Monday to Friday, and 7am to 2pm Saturday and Sunday. Parking is available at the rear via Pingrup Lane, in addition to street parking on Gildercliffe and Westview Streets.