WA Day Events Perth 2022
It's WA Day on Monday 6th June, so who's up for a day of fun events in Perth? If you are looking for a great day out on WA Day, look no further. We've compiled a list of some of the best and most fun WA Day events for kids and adults in Perth. It's the perfect way to celebrate our state and have a great time at the same time.
WA Day Festival 2022
WA Day Festival is back, BIGGER, BOLDER & LOUDER than ever in 2022.
The reimagined WA Day festival returns on MONDAY, 6 June 2022 at the Burswood Parklands- from 12pm onwards.
This year you'll enjoy:
The state's biggest drone show, with 500 drones telling our state's stories, set to a musical score.
Music from WA icons Birds of Tokyo, Eskimo Joe, Jebediah and more
Roving entertainers, a huge silent disco & family-friendly entertainment
EAT STREET is back with Perth's best Foodtrucks
And more…
This is a FREE event – No registration required
YORKids – A Winter Adventure
Let the kids loose at YORKids – A Winter Adventure this WA day long weekend with 20+ activities on offer across the town. From magic shows and tiny door discoveries to roving bands and camel rides – YORKids has something for every little and their bigs!! Load up your favourite playlist and take a trip to YORKids this June long weekend and choose your own Winter adventure. YORKids is delivered by the Shire of York, with grant funding assistance from Sports Australia. Check out the full program here or give the Visitors Centre team a call on 9641 1301 to help you plan your YORKids Winter Adventure. Event Details Time: 10- 4pm Date: Saturday 4 & Sunday 5 June Venue: York Parks, Businesses, and Town Hall Cost: Free Enquiries York Visitor Centre Phone: 96411 301 Email: info@york.wa.gov.au Website: www.visit.york.wa.gov.au Event Date(s)
Saturday 4 June 2022
Sunday 5 June 2022
visit.york.wa.gov.au www.facebook.com/events/450913630171816
A Good Day in WA – WA Day Festival 2022
A Good Day in WA – WA Day Festival Fremantle! A cultural explosion of world culture and the arts and celebrating our unique WA Community.
We are excited to announce the hugely renowned WA Day Festival returns to Fremantle Fishing Boat Harbour and Bathers Beach on Monday 6 June 2022!
Join us for a day of celebration of our Western Australian community. A time to come together to celebrate, share and value cultural diversity.
A cultural explosion featuring world heritage and culture, music, dance, cuisine and arts showcasing the rich cultures that collectively represent our truly unique Western Australian community.
The 2022 WA Day Festival entertainment program will present an exciting, colourful and energetic panorama of Western Australian professional artists who represent our unique Western Australian multicultural community and complement the majestic Fremantle Fishing Boat Harbour and iconic Bathers Beach.
Australia's favourite children's characters Bluey and Bingo will also be appearing!
Set against the magnificent backdrop of the harbour and beach, artists will represent Oceania, Asia, Europe and South America in a colourful, exciting and energy charged representation of our Western Australian multicultural community.
Bali flags and bunting will provide colour and festivity to the event. Festoon lighting and colourful lanterns throughout Mews Park and Bathers Beach will enhance the festive atmosphere.
Performances will be presented throughout the harbour and Bathers Beach, including Mews Park, Cicerello's, Bathers Beach House, Char Char Restaurant + Bar, Twin Fin, Little Creatures Brewing and Kailis Fish Market Café.
The festival is a family friendly, inclusive free entry event.
Let's celebrate a Good Day in WA!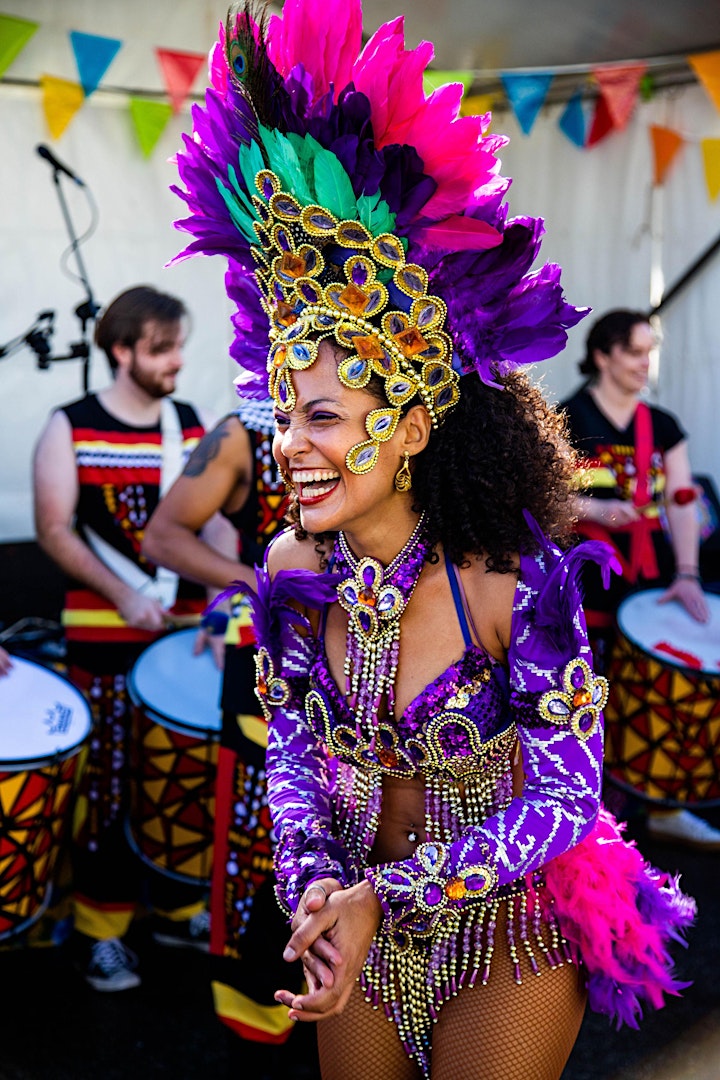 Bluey and Bingo Meet and Greet WA Day Festival Fremantle 2022
Bluey and Bingo will be appearing at the WA Day Festival Fremantle. It's going to be lots of fun for the family!
WA Day Festival at Gwoonwardu Mia — Gwoonwardu Mia
Join us for a multicultural day at Gwoonwardu Mia to celebrate WA Day.
WA Day is a universal celebration of all Western Australians, recognising our Aboriginal history, early European settlers and the many people from all over the world who have made, and continue to make, Western Australia their home.
WA Day Festival 2022 Albany
WA Day unites all people young and old, from all ethnicities and cultures, who have made Western Australia such an incredible and unique place to live. It's a day where we acknowledge the histories, diverse cultures and contributions made by all people who proudly call Western Australia home. No matter where you choose to celebrate the long weekend there's a festival near you.
Monday, 6 June. 10am-2pm.
Museum Exhibitions: Cleverman, Peregrinations of a Citizen Botanist and Brig Amity.
Live on stage: choirs, schools, solo and dance. Community Group Stalls: Guides, Bush Fire Brigades, animal welfare, conservation, and community gardens. Cultural activities: Aboriginal and multicultural. Children's Activities – arts, crafts, trails, face painting and story time. Outdoor Games: including a blow up obstacle course. Delicious Food Stalls: sausage sizzle, food vans, ice-cream and coffee. Prizes and Giveaways: Thong throwing competition, What WA means to you? https://www.celebratewa.com.au/regional-events/
WA Day Festival 2022 Geraldton
WA Day unites all people young and old, from all ethnicities and cultures, who have made Western Australia such an incredible and unique place to live. It's a day where we acknowledge the histories, diverse cultures and contributions made by all people who proudly call Western Australia home. No matter where you choose to celebrate the long weekend there's a festival near you.
Geraldton Monday, 6 June 2022. 10am-2pm
Live entertainment Scout's ropes course and hover archery Greenough Wildlife Park Fishability Face painting and kids craft activities Museum trails GRAMS photo exhibition Food vans https://www.celebratewa.com.au/regional-events/
WA Day Festival 2022 Kalgoorlie
WA Day unites all people young and old, from all ethnicities and cultures, who have made Western Australia such an incredible and unique place to live. It's a day where we acknowledge the histories, diverse cultures and contributions made by all people who proudly call Western Australia home. No matter where you choose to celebrate the long weekend there's a festival near you.
Kalgoorlie Monday, 6 June 2022. 10am-2pm
Two massive obstacle courses: 60m Ultimate Monster Challenge and Spider Mountain – inflatable climbing wall, spider tower, 2 static bungee trampolines and slide. Mini bouncy castles for children ager 3 and under Lions Club Face painting Angie the Fairy Cuddly Farm Gold Panning by Hannans North Tourist Mine Collaborative Art Projects Sustainable Art by Kalgoorlie-Boulder Urban Landcare Group Goldfields Land and Sea Ranger – boomerang painting Aboriginal Storytime Aboriginal Painting Weaving workshop Music entertainment provided by Marcus McGuire https://www.celebratewa.com.au/regional-events/
WA Day Festival 2022 Newman
WA Day unites all people young and old, from all ethnicities and cultures, who have made Western Australia such an incredible and unique place to live. It's a day where we acknowledge the histories, diverse cultures and contributions made by all people who proudly call Western Australia home. No matter where you choose to celebrate the long weekend there's a festival near you.
Newman Friday, 3 June 2022. 5.30pm – 9.30pm
Join in the family fun with games and activities Delicious food and drinks Community Markets Live Music https://www.celebratewa.com.au/regional-events/
Livelighter WA Day Family Fun Day
Celebrating WA Day with fun for all the family at ManPAC! FREE COMMUNITY EVENT Set to entertain the whole family with an exciting lineup of activities and attractions. Also featuring Heartfelt Sewing with Kreations by Kerry and Audioplay a new form of digital entertainment for kids. This event would not be possible without the support from Healthway promoting the LiveLighter message, we are keen to support our community to change the food and physical activity environment. Our wonderful friends at Anglicare WA and the Friends of Mandurah Performing Arts Centre (FOMPAC)
WA Day Long Weekend at the Inglewood Hotel
Stay warm and keep moving as the colder months start to set in… it's our 'Winter Edition' Long Weekend!
Head down Friday 3rd – Monday 6th June and say farewell to those autumn skies and falling leaves, as we put on all your winter favourites and more!
‣ MINI COB LOAVES ‣ $9 Mulled wine ‣ Swan Draught FIRE PIT competition ‣ BOXING SUNDAY – Kambosos Jnr v Haney ‣ Live Music duo SUNDAY ‣ $27 Roast SUNDAY ‣ Kids eat free MONDAY ‣ No holiday surcharge
See you there!
Carnival Fever Perth
Are You Ready Perth?
Carnival Fever is bringing the FUN this WA Day Long Weekend.
One Low Price Offers Unlimited Rides and Non-Stop Entertainment
Stage Shows.
Dora The Explorer.
SpongeBob Squarepants.
Shimmer and Shine.
X5 Parkour Academy.
Petting Zoo.
NHPW Professional Wrestling.
Carnival Games.
Food Trucks.
Fairy Floss.
Showbags.
Unlimited Rides, and more.
We have rides and entertainment for all ages, from the thrill-seekers amongst you to the little kids.
Rides include
Dodgem Track Super Sizzler Top Gun Fantasy Carousel Tugboat Mini Swinger Ride Horse Carousel Dragon Ride Bee Jets Tea Cups Shark Slide Giant Toboggan Slide
​​All rides and entertainment are included in the entry price.
TICKET INFO
Dates: 4th – 6th June 2022
Location: Cannington Showgrounds.
Times: 10am-5pm
​Online Sales Our Best Value Deals Tickets: $26.00 Per Person +bf Group of Three: $69 +bf Group of four: $89 +bf
Pinjarra Festival
We wanted you to know that, following the easing of some COVID-related restrictions, The Shire of Murray's biggest public event of the year, the LiveLighter Pinjarra Festival WILL take place this year. Barring any significant changes in the public health advice, we'll be back in the beautiful grounds of the iconic Edenvale Heritage Precinct and its surrounds, on Saturday 4th and Sunday 5th June which is the Western Australia Day long weekend. We'll have a full stack of music, more than 100 market stalls, free kids' activities, displays, workshops, amusements and more. We've got much less time to organise it than in previous years because of the impacts of COVID-19, but the team are working flat out to bring the event to life, and we'll keep this page updated as more details become available. For now though, mark your diaries; the LiveLighter Pinjarra Festival is BACK and we can't wait to see you in June.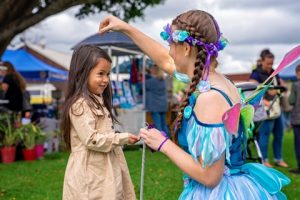 Family Nature Day (5 June)
Our next Family Nature Day will coincide with World Environment Day! To celebrate, we have organised some very special activities for the afternoon that all raise awareness towards protecting our planet and how to live cleaner, greener and more sustainably. Some highlights include:
Wildlife warrior, ornithologist and all-round eco legend Simon Cherriman will be at the centre to launch his new book 'Hollowed Out', where you can grab a copy and have it signed by the author himself!
'Containers for Change' drive – save up and bring in your recyclable cans and bottles to dispose in our bin. Ten cents from every container will gratefully go towards the WA Gould League, raising funds for our non-for-profit organisation and its educational programs. As an added incentive, donors go into a draw to win a special prize!
Jake Bamford, of Dapper Cranium Studios, will be hosting a gameplay session of 'Bin-Off', his exciting new recycling card game that teaches kids how to properly sort rubbish.
There will also be some fun recycled projects and crafts to make, hands-on aquatic scooping, guided nature walks, interactive exhibits and our resident animals, the book/gift shop (with a new line of enviro cleaning products!) and of course yummy bakery treats and barista-made beverages from our coffee window Twitchers. What a great way to spend a Sunday afternoon! Bookings are essential. Entry is $10 per person, $30 per family or FREE for Friends of the WA Gould League. Please note a COVID event plan will be in place – physical distancing, sanitization measures, proof of vaccination, contact registers and increased indoor ventilation will be in place, with the majority of the event held outdoors in open space. Can't wait to see you there!
All proceeds of the Family Nature Day go towards ongoing nature education & community initiatives.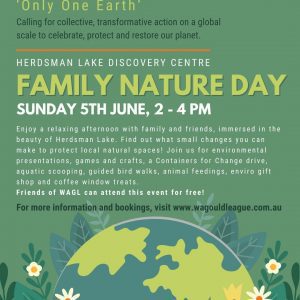 Hillarys Boardwalk Mini-Market WA Day Weekend
Come and join us at Hillarys Boardwalk to purchase yourself some fresh from the boat crayfish and have a shop at our mini-market to kick off the WA Day long weekend.
There will be live music, a face painter, boats where you can experience the thrill of buying freshly caught WA rock lobsters right off the back of the boat.
Grab the family, your esky and head over to at
Hillarys Boardwalk
for the perfect start to the long weekend.
WA Day at Perth Zoo
Join us this WA Day long weekend and visit all your favourite furry, scaly, spotty and stripy animal mates.
Rejoice and celebrate our unique WA fauna right here at Perth Zoo.
Take a stroll through the bushwalk and check out the happiest animal in the world, the quokka, learn about how we've helped bring back the Western Swamp Tortoise from the brink of extinction or meet 'Wilma' the Woma, a fascinating WA nocturnal hunter.
With amazing animals, free keeper talks and abundance of WA's unique critters, Perth Zoo is THE place for a truly wild WA Day!
Perth Zoo is open 9am – 5pm everyday including public holidays! Get your tickets today.
National Tree Planting Day 2022
Join us on June 5th for our annual National Tree Planting Day event for a fun-filled morning of planting and help enhance biodiversity in Bibra Lake Reserve. Please wear long pants, enclosed footwear, a hat and wet weather gear if needed. BYO water bottle. BYO gloves where possible. This event is on the Eastern side of Bibra Lake. Please park at the limestone Bibra Dr carpark, between the Parkway Road round-a-bouts. This is a free event, registration is required. Register for National Tree Planting Day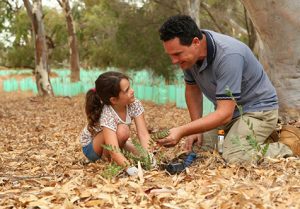 Mullewa Muster and Rodeo
Jam-packed with entertainment for the whole family.
Enjoy all day Rodeo action,
Fun FREE Bootscootin workshops by Geraldton Bootscooters Team
The Beaut Ute and Whip Cracking comps,
Kids FREE Activities and workshops
Plus a rockin Country Music Concert after sunset featuring
Mullewa Muster is one of the best days out in the Mid-West!
Get your tickets now!!!
FREE onsite camping. For safety & comfort of all: NO Drones, NO Dogs, NO BYO, NO Glass.
Rising Lotus
Featured at the first ever Coogee Live 'Rising Lotus' by Tom Muller is a captivating light and sculptural art installation at Omeo Park, North Coogee. This was a crowd favourite in the inaugural Coogee live so don't miss your chance to revisit this ephemeral piece again! Tom Muller discusses how Rising Lotus is about the dichotomy of East and West and how we integrate them, "The works are also to do with the polarity of ideas, like travel and escape. All the objects take you to a place, some way or other. We look to the East for internal peace which is contrasted with the West's ambitiousness."
Long Weekend Planting Event
Join the City of Rockingham, Perth NRM and the Green S Welfare Force during the June long weekend, and help us plant over 4000 native coastal seedlings at Palm Beach. Meet at Rotary Park beachfront, 49 Esplanade, Rockingham. Please bring enclosed shoes, hat, water bottle, gloves and sun protection. Wet weather gear advised if rain is forecast. Registration is essential in case of cancellations. If you see this event at the last minute, please just come along. Register now
Magical Park
Launching during Youth Week, Magical Park is an augmented reality game which can be played across three locations in the City. Download the free Magical Park app to play up to nine different augmented reality games on your phone or device. Roam with dinosaurs or robots, collect cute kittens, help save the bees, explore Australian animals and more. There are nine different games to choose from including an Australian animal themed game and games that teach children about recycling and litter in our oceans. This event is part of the City of South Perth's Youth Week WA and WA Tree Festival. Youth Week WA is for young people aged 10 to 25 years old. Youth Week WA runs from 8-16 April and is the single largest celebration of young people living in Western Australia.
Where To Play
Magical Park will only work at these City parks:
Comer Reserve, Como
George Burnett Park, Karawara
Windsor Park, South Perth
Magical Park
Roam with dinosaurs or robots, learn about recycling, explore wild animals – all in your local park! Using a phone or tablet, the Magical Park app uses augmented reality to combine the great outdoors with mobile gaming. Perfect for ages 6-11, games are both fun and educational. Magical Park is FREE to play anytime across three City of Stirling parks from 9 April -9 June 2022. Download Magical Park from either the App Store or Google Playstore
Alexander Park – Menora
Millet Park – Innaloo
Camberwell Park – Balga
A Very Arty Nature Play
Does your child love to collect nature stuff? This very special workshop will get explore the art you can make from nature. In this all half day class, kids will learn how to make paint from natural materials and paint a nature inspired painting. Children will go crazy with clay as they imagine and create a wild creature and their place they live. They will also make a wall hanging using natural materials including leaves, fibres, wood, dyed string, shells and much more. This workshop will develop children's problem solving, creativity and appreciation of the natural world. Not only will your kid learn some new art skills they will also grow their appreciation of nature. They will explore how they can adopt a growth mindset and look at natural objects as part of making and creating. Children will learn patience and perseverance as they use natural objects to make their creative ideas take shape. We also give them tips and tricks to build their resilience to tackle problems, mistakes or bounce forward when things go wrong or they are being challenged. At the end of this class, kids will be left feeling creatively fulfilled, and armed with new skills to be able to create within the natural world. Your child will also get to take home their final pieces so that you can hang them on the wall in your home. This workshop is part of our NEW pop up Makuru Magic series in June. Check out all the events starting on 6 June 2022 and running all through the month.
Ages: 6-12
Date: 6 June
Price: $65 Time: 9 -12.
Location: The Artspace Collective Scarborough Booking link: https://bit.ly/3MFJjWZ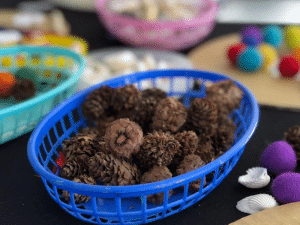 Find more Family Friendly Events happening in Perth