Family Friendly Events for March
Perth is now heading into Autumn, which means (hopefully!) some cooler weather to get out and enjoy our beautiful city. If you're looking for family-friendly events and activities for the month of March, then Buggybuddys has you covered! Check out our list of fun events around Perth from live performances, festivals and outdoor events and much more.
With the current climate of COVID-19, please check the event listing on their website or on Facebook before attending as circumstances may change. Please take care to observe hygiene guidelines and any government advisories.
Toddlerfest @ Scitech
This summer, we're exploring 'Little Things that Grow'. Encourage your little scientist to explore their world using different senses. What can you touch, see, hear or smell in our special Scitech garden?   Start with little things you can unearth in the backyard and see what sprouts from there!   It is usually quieter in the afternoons for your little ones. This year, we are offering afternoon sessions at a discounted price. Early STEM education is an important part of a child's development and Toddlerfest is the perfect way to introduce your tiny scientist to the world of science!  Designed for children aged up to 4 years and their families, this event aims to encourage science discovery through problem solving, imagination and creativity.   Please note, dates are subject to change according to COVID-19 restrictions and government advice. For the safety of our community, online bookings are essential for this event. Children under 4: FREE Children 4-15: $12 Concession: $16 Adults: $19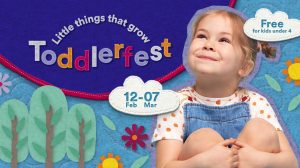 Art @ the Boulevard – 'Seethemusic' by Pippa Newby
Art @ the Boulevard
The Town of Cambridge is proud to support local artists by showcasing their works in an exclusive exhibition at The Boulevard Centre. The exhibition is open for viewing from 9am to 4pm, Monday to Friday in The Boulevard Centre Gallery.
Current Exhibition
'Seethemusic' by Pippa Newby
About the Artist and Collection
After retiring from art teaching after 41 years Pippa began her 'second life' as an artist and adult art coach. Since 2008 she has entered many group exhibitions and produced murals at Loftus Health Club and Lords Health Club, Mt Lawley Tennis Club, garage doors, 20 metres walls, laneways, and trees in her backyard during Covid. Pippa has had several small solo exhibitions and personal commissions. She has also experimented with décor items – wallpaper, lampshades etc. Pippa's art is eclectic. This exhibition includes drawing, watercolour, and acrylic. The work is representational with some abstraction.
World Wildlife Family Nature Day!
Join the celebration of World Wildlife Day 2022 at the Herdsman Lake Discovery Centre, Sunday 6th March for their March Family Nature Day! The theme of 'Recovering key species for ecosystem restoration' will be highlighted on this day, with a focus on the protecting frogs in urbanized landscapes.
Have an opportunity to learn more about wetland health, get hands-on scooping the lake for aquatic invertebrates, participate in guided nature walks, craft stations, and enjoy a frog-feeding session and informative presentation. A drawing/ colouring competition will also be held on the day with a fantastic Family Zoo Pass, and frog showbag up for grabs!!
When it's time for a rest, enjoy a spot of birdwatching on the verandah with a Barista coffee and treats from the Twitcher's coffee window, and enjoy the stunning natural surroundings.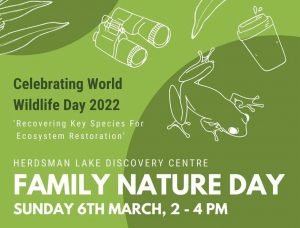 Tai Chi class – City of Rockingham Summer Series
Join local tai chi group, Tai Chi Yang Shi, for a free tai chi class on Tuesday mornings from 6am-7am in Churchill Park. No experience necessary and no registration required. The class is open to all ages and abilities. BYO water bottle.
First class is Tuesday 2 November 2021
Last class is Tuesday 29 March 2022
There will be a two-week break over Christmas and New Year, so no classes will run on Tuesdays 21 and 28 December.
DINOLAND DISCOVERY CENTRE
Little Sprouts: Understanding your baby's development in the first 6 months
Have you recently had a new baby? Join our 5 week group, to share and learn about your baby's growth and development, along with others who are also on this important journey. Come along, have a cuppa in a relaxing and welcoming space. Topics and information will include: • Calming and connecting with your baby through massage – learn some handy techniques • Understanding your baby – early brain development • Communicating with your baby – bonding and attachment • Tuning in to your baby – social and emotional development • Taking care of you, so you can take care of baby  Book here For more information please call 9251 5777 Or email parenting@communicare.org.au
Tuning in to Kids – ONLINE PLATFORM
For parents and carers who reside in the local government areas of Mundaring, Swan, Bassendean & Bayswater.
Require access to WIFI & a device with a camera.
This is a FREE, 6 session program designed for parents with children aged 3 to 10 years.
The program explores ways parents that parents can help their children develop emotional intelligence and increase the emotional connection between parents and children.
Undertow Exhibition – Perth Festival
A wave crashes upon the shore, the forces of deep oceans far and wide propelling it towards the coastline. Each and every wave writes a story, a history, as it crashes upon sandy or rocky shores. The undertow pulls backwards, out to sea, in a counter current full of tension and unease as the next wave gathers power and tumbles forward, ready to write another story. Undertow is about what sits below, what can't always be seen, but is always felt. It is about going against the current, about deep reflection upon our worlds and lives and more than anything, it is about not resting comfortably in any truth which is not our own. Glenn Iseger-Pilkington
Flanked by deep waters, our state and our nation's connection with the coast is complex and multilayered. From narratives of the beginning of time, of creation, to our collective imaginings of the future, the oceans that surround our island continent and the oceans and seas of our global community are sites of tradition, transformation, transience, terror, and turmoil. In the context of Australia, these expansive waters take up appropriate space in the anthologies of our continent, they are economic highways, pathways to freedom, colonial carriageways, vessels of knowledge – they are entities of promise, but also of betrayal.  Undertow explores the relationships we have with the oceans and seas, ever-changing bodies of water in constant flux, as places of arrival and departure, places of transformation and as places of deep ancestral connection. Undertow brings together artists working in a range of modes and materials, from large format cyanotype, to glass neon, installation, photographic and filmic work, celebrating the many ways artists explore and document our worlds, creating new ways of reflecting upon history and reality and in doing so offering us alternative ways to consider and connect narratives and experiences. Check out the Fremantle Arts Centre website for more information, including participating artists.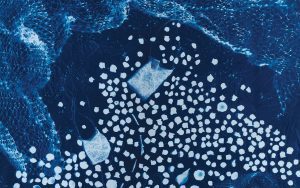 Perfectly Posh! Illustrations by Gabriel Evans
Fri 4 Feb – Mon 18 Apr 2022
Free exhibition, no tickets required
A 'perfectly posh pink afternoon tea' soon becomes a 'marvellously messy mud bath of fun!'
Delight in Gabriel Evan's illustrations from the picture book A Perfectly Posh Pink Afternoon Tea. Enact your own tea party with the dress ups and props.
This exhibition is curated especially for children and their families and includes an opportunity to read the story together.
A Perfectly Posh Pink Afternoon Tea by Coral Vass and Gabriel Evans is published by Koala Books, an imprint of Scholastic Australia, 2017.
Tunes for Tots – FREE Active in the Park
Does your little one love music and dancing? Your little one will gain confidence whilst enjoying the songs and dancing.
Come and see what all the FREE fun is about!
Circle of Security
Communicare Inc. are running a Circle of Security Parenting workshop in SJ Join them at the SJ Rec Centre on Wednesday 16 February at 9.30am for the first in this 8 week series.
Participants must attend all 8 weeks.
Learn how to help better read your child's needs, understand your child's emotional world, support your child's ability to successfully manage emotions, build their self-esteem, support their need to build new skills and strengthen the relationship you have with your child.
Bookings essential. Book here
Phone: 08 9251 5777
Email: parenting@communicare.org.au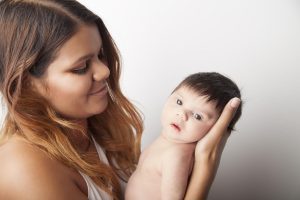 Wearable Art Mandurah Exhibition
Don't miss this unique opportunity to view a curated selection from the 2021 Wearable Art Mandurah Showcase. Get up close and fully appreciate the materials, technical skill and imagination that make these garments so extraordinary. Wednesday to Sunday, 10am-4pm, until April 3.
Grow.Cook.Eat
Come and get inspired by all things gardening, nutrition and cooking. This six-week series of fun, interactive and hands-on workshops will be held at the Rockingham City Community Garden (behind the Hillman Hall) as part of the City of Rockingham's Grow It Local program.
The workshops will be facilitated by local nutritionist and keen gardener Nicole Ingram. Each session will be different and include gardening and nutrition components with a few sessions including hands-on cooking.
Please see below for session outlines. Sessions will book out so please register quick for the sessions that interest you. There is no need to register for all six, just register for the ones you would like to attend.
• Session One: Wednesday 16 February 2022 Garden design: working with what you have and an introduction to the benefits of healthy eating.
• Session Two: Wednesday 23 February 2022 Growing from seed, how to use plans and raise them. Learn about seed collecting, propagation and transplanting. Explore the wonderful benefits of nuts and legumes.
• Session Three: Wednesday 2 March 2022 Growing veges from seedlings, what to plant, how to plant and how to care for them. Learn about reading food labels.
• Session Four: Wednesday 9 March 2022 Container growing, how to grow veges in pots. Safe food storage.
• Session Five: Wednesday 16 March 2022 Improving your soil: Composting and worm farms. Explore the many ways to reduce food waste in your home and tips to shopping smart.
• Session Six: Wednesday 23 March 2022 Waterwise gardening, improving soil and plant selection. Celebrate the six weeks with a yummy feast.
Register by calling the City on 9528 0333 or email customer@rockingham.wa.gov.au.
Spearwood Skatepark Free Skateboard Clinic
Beyond Skate are running free Skateboarding clinics at Spearwood Skatepark this summer. Register now!
WOWS Multicultural Dance Classes
Join WOWS to enjoy learning different dance routines from different cultures and counties and make new friends at WOWS weekly dance rehearsals. Dance is good for overall mental and physical health and for social connections.​Women of World Stage WOWS Inc. FREE Program Registration: 0417 684 257 Weekly, Wednesday 16 February to 6 April. Location: Hillview Intercultural Community Centre – Kaartij Mia (Activity Room 3) 1-3 Hill View Terrace, Bentley
FREE Nutrition and Cooking Online Course
Learn new skills for a healthier and happier life! Sign up for this event to gain clarity around what a healthy diet is and reduce your confusion around nutrition.
Food Sensations® for Adults is a four session interactive online workshop run by friendly Foodbank WA dietitians and nutritionists. It's hands on, fun and provides a collaborative space to try new recipes and skills.
You will learn: – the importance of cooking healthy and nutritious food – how to create a food budget and meal plan – how to read food labels – food safety
The course runs over 4 SESSIONS Wednesday evenings from 5pm-7:30pm February 9th February 16th February 23rd March 2nd
All you need is an internet connection, a laptop or smart phone/tablet device, and your camera and microphone on to contribute to the discussion.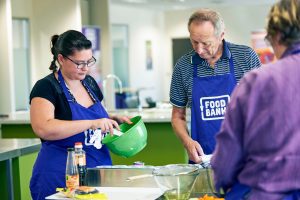 Yoga class – City of Rockingham Summer Series
Relax and unwind beachside with a free outdoor yoga class. Join Beachside Pilates & Yoga on Thursday evenings from 6pm-7pm at The Lookout. No experience necessary and no registration required. The class is open to all ages and abilities. BYO water bottle and yoga mat.
First class is Thursday 4 November 2021
Last class is Thursday 31 March 2022
There will be a two-week break over Christmas and New Year, so no classes will run on Thursdays 23 and 30 December.
Functional Fitness – FREE Active in the Park
Move away from the TV and energise your Thursday Nights! Classes run at Tompkins Park at 6.00pm.
Your legs, arms, abs and glutes will thank you (eventually).
Exhibition: 100% Semi SuR ReaL
A compelling retrospective of works from the past 17 years, by renowned artist Fineart G. Lorenz. This exhibition showcases outstanding Surrealistic paintings.
18TH Annual Sculpture by the Sea Exhibition
LOCATION
Sculpture by the Sea, Cottesloe is staged on the beautiful Cottesloe Beach, Western Australia. The exhibition is featured from the sea wall all the way along the sand towards North Cottesloe and on the surrounding grassed areas creating a beautiful sculpture park. Access to Cottesloe Beach can be made from the ramps or stairs at different locations along Marine Parade.
OVERVIEW
Get organised for your visit with by reading about Getting There & Around, Accessibility Information, Where to Stay & Where to Eat. Get involved in some of the public programs during the exhibition including the Alcoa Schools Education Program. You can also find out about the exhibiting artists, and which sculptures have received awards & subsidies.
WHEN
4 – 21 March 2022
WHERE
Cottesloe Beach, Perth
ENQUIRIES
+61 2 8399 0233   |   info@sculpturebythesea.com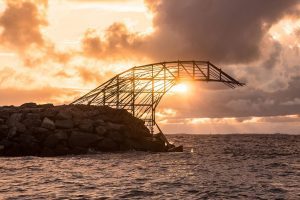 FREE Film Friday – Jandarmarra's War
Australian drama style documentary that tells the story of Jandamarra, a famous Aboriginal Australian warrior of the Bunuba people from West
MiLi Markets – Jungle Park Food Truck Fridays
We're bringing weekly food trucks alongside the awesome playground at Jungle Park! Bring your blanket, or chairs, or beanbags and let the kids play while you wait for your dinner! Come along each Friday evening and see which delicious food choices we have for you.
Sorrento Night Market – Every Friday night
Different Food Trucks every week with cuisines from all around the world plus delicious desserts too!
BYO Picnic rugs
4.30 – 8.30pm Friday nights Robin Reserve, Parnell Ave, Sorrento
Friday Night Bites – Piara Waters 2021/2022
FOOD, FUN & FAMILY – Join us for a night of feasting with Perth's best food trucks. This PICNIC STYLE event will have busking entertainment!
South Perth StrEATS
StrEATS is back! Every Wednesday to Sunday during summer, some of Perth's best food trucks line the picturesque South Perth foreshore for StrEATS. Take your pick from a variety of cuisines and soak up the summer evening atmosphere with a picnic overlooking the CBD skyline. Food trucks set up at Sir James Mitchell Park (Coode St) near the flagpole from 5 to 8.30pm Wednesday to Sunday, from 12 November 2021 until 18 April 2022. Find out more and see a list of food trucks by following South Perth StrEATS on Facebook and Instagram. In the event of bad weather, please check the South Perth StrEATS Facebook page to confirm they are going ahead.
DATE 

12 November 2021 – 18 April 2022

TIME 5 – 8.30PM
City of Gosnells Sunset Cinemas
Film fans – pack your picnics, pillows and insect repellent, and prepare to spend your summer evenings watching the big screen under the stars. At Sunset Cinemas, you can expect much more than just a movie. In addition to family favourite films under the stars, these popular events will feature pre-screening entertainment, children's activities, lawn games and food trucks. It's a guaranteed great night out with your friends and family! You can bring your own rugs, bean bags, low lying chairs and cushions to get comfy and enjoy the films on offer. Movies will start approximately 10 minutes after sunset. Nothing beats lying under the stars and watching a movie with friends and family. People aged 16 years and over attending this event must have proof of vaccination against COVID-19, as required by the State Government. Please ensure you check in via the State Government's ServiceWA app or manual register. Please also be aware that the State Government's requirements may change at short notice.
Movie Details:
Friday 14 January 2022: Raya and the Last Dragon (PG) – Partridge Way Reserve, 19 Partridge Way, Thornlie
Friday 11 February 2022: Date Night (M) 18+ Valentine's Event – Wilkinson Homestead, 34 Homestead Road, Gosnells*
Friday 4 March 2022: Dolittle (PG) Dog-friendly event – Robinson Park, Corfield Street, Gosnells
Friday 8 April 2022: Moonbound (PG) – Yalgan Pass Park, Cadoux Promenade, Canning Vale
*Note regarding event on 11 February 2022. This is a licensed event with a pop up bar. Patrons under the age of 18 must be accompanied by a responsible adult. As this is a licensed event, all people aged 16 years and over must provide proof they are fully vaccinated against COVID-19, or have a medical exemption, as required by the State Government. Please ensure you check in via the ServiceWA app or manual register. Please be aware that State Government requirements may change at short notice. The Sunset Cinema series is sponsored by Lotterywest. 
Yoga – FREE Active in the Park
Meet at the top area of Point Walter Reserve adjacent to the tennis courts. All ages welcome.
Kingsway Community Market
KINGSWAY COMMUNITY MARKETS are open every Saturday morning from 8am to 12pm at Olympic Kingsway Sports Club – 34 Bellerive Blvd, Madeley
Ride to Riseley
The Rise Up Riseley Town Team present 'Ride to Riseley', an event to encourage people to ride to the Riseley Centre. The first 10 bike riders at Small Farm Wholefoods will get a free bike tune up by The Bike Dr, plus a free coffee and bagel while they wait. The event will take place on three dates, Saturday 5 February, Saturday 5 March and Saturday 2 April 2022, between 8am and 10am. Proudly sponsored by the City of Melville. Free (for the first 10 people) Contact Liam Pratt – 0478 521 002 For more information
Herdsman Lake Discovery Centre Saturdays
We are now open to the public on Saturdays from 9am until 2pm! Grab your Saturday morning coffee from Twitchers coffee window, browse the gift shop, find out about upcoming events, learn more about wildlife from native animal exhibits, and explore the wetland boardwalk. The $5 admission fee supports the continuation of the centre and its environmental education programs.
South West Craft Beer Festival 2022
Escape the hustle and embrace chill Busselton vibes as the South West Craft Beer Festival makes a welcome return. Signal Park, March 5 2022
Enchanted Woodlands
Enjoy a magical afternoon of family fun, with unicorn rides, chilled tunes, fairies, face painting, kids crafts and more! Support local and BYO picnic from Woodlands cafés, restaurants and stores. More details will be released shortly.
As per the Western Australia State Government's COVID-19 Transition Plan several public health and social measures, and vaccination requirements, will be applied to this event.
Presented by the City of Stirling as part of the Neighbourhood Event Series – Love Living Local.
Clean Up Australia Day 2022
Join the City of Cockburn for Clean Up Australia Day and be a part of our community clean-up of C.Y. O'Connor Reserve to remove litter from our environment. Meet at Rollinson Park near the toilets. Morning tea, water, sunscreen and all clean-up equipment provided. Please wear long trousers, closed in shoes, hat and bring a drink bottle. Clean up equipment and rubbish collection services provided. Family friendly event, suitable for children of all ages. Adult supervision required at all times. What to bring:
Walking shoes
Hat
Water bottle
Refreshments/food:  Morning tea provided. Register online here.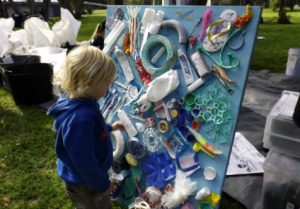 Clean Up Australia Day
Join us at Lake Gwelup Reserve for Clean Up Australia Day! Everyone is welcome! Certificates will be handed out for all children attending
35th Hyde Park Festival
ITS TIME TO CELEBRATE YOUR COMMUNITY AT THE 35TH HYDE PARK FESTIVAL
ST PATRICK'S DAY FESTIVAL WA – City of Vincent
St Patrick's Festival WA is a family friendly event packed with fun, music, games, rides, entertainment, food and drinks. The craic will be 90! We are beyond excited for this years event – THE FIRST FESTIVAL IN 3 YEARS.
Given the current COVID climate, St Patrick's WA have worked hard to ensure a safe and controlled event for all ages and will take every precaution to ensure your safety at the event. With this in mind, there will be some minor changes to the festival including the Parade, which for the first time ever, will be on Leederville Oval – with great viewing from the stands and the grassy banks. Register here!
IMPORTANT INFORMATION FOR EVENT ATTENDEES. PLEASE READ CAREFULLY IF I AM FEELING UNWELL, SHOULD I STILL ATTEND THE FESTIVAL? Please do not attend the FESTIVAL if you: Have tested positive for COVID-19 or are waiting for the results of a COVID-19 test; You have been required to self-isolate or quarantine; You are experiencing flu-like symptoms.
WILL PHYSICAL DISTANCING BE ENFORCED AT THE EVENT? Yes, please maintain a minimum of 1.5m distance from others inside and outside of the event precinct.
HOW CAN I BE COVID SAFE? Practice physical distancing (1.5m) at all times when inside and outside of the event precinct including: on entry, within the spectator zones, queuing for toilets, amusement rides or food vendors and whilst exiting the precinct. Use the hand sanitiser and hand wash facilities available. Listen to the guidance of the COVID Safety Marshals who will be roaming the event precinct. Comply with any announcements made by the the St Patrick's Day committee from the main stage Please download the COVIDSafe APP and service WA APP prior to the event
WILL MY PERSONAL DETAILS BE SHARED? In the event that a confirmed COVID-19 case is traced to the 2022 St Patricks Day Festival the information collected from all ticket holders will be passed to the Department of Health.
WHAT TO EXPECT AT THE FESTIVAL ITSELF?
St Patrick's Parade 
Live music 
 Children's area 
 Irish Dancing 
 Face painting 
 Arts & crafts 
 Food stalls 
 Bar 
 Traditional Irish music 
 Irish stalls We look forward to seeing you there!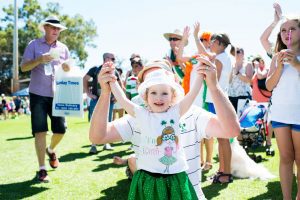 Bollywood Dancing
Bollywood dance includes hand movements, neck and head movements, facial expressions, foot movements, and costumes. Each of these elements combined to create a fusion of dance and theatre. Explore a new culture through its unique dance style! Federation of Indian Associations of WA Inc. FREE Program
Registration: by phone, Connect with Us. Sundays fortnightly, 20 February to 3 April.
Location: Hillview Intercultural Community Centre – Main Hall 1-3 Hill View Terrace, Bentley
Castledare Miniature Railway 1st Sunday Run
11:00am to 2:30pm – Niana Station   Please be advised that effective from October 2021 our fare structure will be changing Adult: $7.00, Child $4:00, plus if you spend more than $50.00 in one transaction we will give a 10% discount. Under 2 years of age travel free with adult. Public run days are on the 1st Sunday of each month from 11:00am – 2:30pm. Steam & Diesel Service generally available. Niana Station Castledare Place Wilson
Inglewood Monday Night Markets
Parents and Bubs – Nutrition Works – Nutrition for Fussy Eaters
A workshop for Parents on Nutrition for Fussy Eaters
Parenting Across Cultures
For parents and carers of children 0-18 years
Parents and Bubs – Royal Life Saving WA – Heart Beat Club
A three hour workshop on CPR and First Aid for children facilitated by Royal Life Saving WA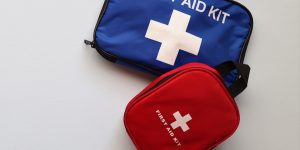 FREE Film Friday | Walkabout
A story of two children, one a teenage schoolgirl and the other her little brother, who are put into a disturbing and unexpected situation.
Movies in March – Rushton Park Kelmscott
City of Gosnells Ghost Walks
Local legend claims our hills are home to the spirts of Mason and Bird's timber mill workers.
Tickets are now on sale for the City's popular Ghost Walks season, which returns from January to March 2022.
Enjoy a fully guided 5.5km moonlit walk along a well-marked bush track from the historic Victoria Dam to the Bickley Reservoir in the Orange Grove Hills. Meet the friendly ghost performers sharing tales of the bustling community that thrived in the area over 150 years ago.
Dates: Fridays – 21 January, 18 February and 11 March Times: 7pm, 7.15pm, 7.30pm and 7.45pm Adults: $27.50, plus booking fee Children: $10, plus booking fee
This walk is suitable for children over the age of 10.
Melville Summer Music | Siobhan Cotchin
Free summer music for everyone as the sun sets at Piney Lakes Reserve. Melville Summer Music hits Piney Lakes with the world class rock roots and alt-country stylings of Siobhan Cotchin. As part of the City of Melville's evolving arts program, we're bringing you nine free concerts throughout November to March. Experience a diverse line-up of top WA artists spanning blues, pop, indie, afrobeat and folk in the City of Melville's biggest music series yet. All are welcome! Bring your family and friends and enjoy a picnic or the food trucks as the sun sets at one of four iconic Melville locations. See all concerts here: https://www.melvillecity.com.au/melvillesummermusic 
 This event will be Auslan interpreted.
COVID-19 Information
Our Melville Summer Music events are currently exempt from the proof-of-vaccination entry requirements, however we ask that you consider others and please follow COVID safe practices, and note that current exemptions may alter at short notice.
Check in via the SafeWA or ServiceWA apps or paper register
Use the hand sanitiser that is provided
Adhere to social distancing where possible
Bring a mask if you would like to wear one
If you were present at any of the exposure sites detailed on the WA Health website, or if you are feeling unwell, do not attend this event. Please get tested and isolate.
We appreciate your patience and cooperation as we all work towards a safe and healthy WA.   City of Melville Customer Relations Team – 1300 635 845
Music in the Park
Music in the Park is the City's premier community event delivering quality live music from some of Australia's best emerging and established artists, to the neighbourhoods of Joondalup residents. The second concert of the series is on Saturday 12 March 2022 at Penistone Park, Greenwood.  This is a free event however tickets are essential. You can BYO picnic or purchase from a variety of food trucks. There will also be children's activities from 5.00pm. Concert starts at 5.30pm with opening act Mikayla Boonstra, a student from WAAPA.  Support Act is Ben Catley. Ben Catley's mesmerising guitar playing, huge vocals and uplifting stage presence have seen his live shows become renowned for their energy and craft. Ben weaves effortlessly between wild and beautiful moments with the biggest look of joy on his face. Don't miss the headline Act Noah Dillon. Fremantle songwriter Noah Dillon creates a melting pot of honest stories and emotional tales, seamlessly colliding mundane existence with the darkest depths of life. Auslan interpreted and smoke free event.   Thanks to event sponsors Healthway promoting their Live Lighter message and Media Partners PerthNow and Nova937. For more information and tickets, head to https://www.joondalup.wa.gov.au/kb/resident/music-in-the-park-7 or call 9400 4000
Doggy's Day out at the Farm
Looking for some new Furry Friends? Come on out to the Farm with your Best Friend for some Doggy Farm Fun with other like minded owners.
Bendigo Bank Bayswater's Summer Movie Nights
Hawaiian's Melville Summer Screens
Cinema Under Starlight – The Croods: A New Age
Free movie night under the stars
Who doesn't love a FREE movie night under the stars? Join us for some laughs and good times at Glen Forrest Primary School for the second Cinema Under Starlight event. This is your chance to sit back and relax as you watch The Croods: A New Age (PG). Food and snacks from Glen Forrest Primary School P&C fundraisers will also be available for purchase. Pre-show entertainment will run from 6pm to 8pm. This event is part of the Shire's Summer of Entertainment series. IN IT TO WIN IT – raffle drawn at the event: You can register your attendance through Engage Mundaring for your chance to win! Phone: 9290 6682 Website: https://www.mundaring.wa.gov.au/news/summer-of-entertainment-is-back-for-2022/44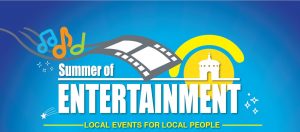 RAC Driving on Regional Roads sessions
RAC is offering free sessions about driving safely on regional roads to prepare you for your next trip.
Byford Classic Car Club Meet & Greet Bacon & Coffee
This is the big one you have been waiting for BCCC Meet & Greet! Last year was spectacular so be sure to save this date!
There will be a Meet & Greet including car Display with up to 90 cars expected on Sunday 20th March 2022 from 8.30am to 10.30am at the Byford Country Club.
A fantastic Bacon & Egg burger as well as coffee will available to purchase at a special price.
We are asking for a gold coin donations on the day.
There will also be raffle tickets sold for prizes.
BCCC C4C SANCTIONED EVENT
Please note HOON behaviour will not be tolerated and will be reported.
Dinner at Dusk – Point Walter
Operating Sundays, fortnightly!
Enjoy a night under the stars with the best range of food trucks, live music and an ambience you will love.
Bring a blanket and set up with family and friends on the grass, or take up a seat at one of our complimentary tables and chairs.
We cant wait to see you there. Ample parking for those traveling from other areas too.
Food truck & Music details will be provided in the event Discussion the week prior to each event.
Entry is Free.
Its a community thing!
Napoleon Dynamite – FREE Screening
Napoleon, a socially awkward teen, gets caught up in his dysfunctional family's issues while trying to help a friend win class president.
Raising Resilient Children
Mental health challenges on the rise, it's important that parents and families can recognise if their child is experiencing these challenges
Parent Information: ADHD and comorbidities
For parents and carers of children with ADHD
FREE Film Friday – Desert Tracks
A group of white city dwellers from diverse backgrounds and four different countries spends 10 days with the Pitjantjatjara people.
Movies in March – Piara Waters
The City of Armadale invites you to attend the FREE Movies in March series. Screening the family retro classic – E.T.
Multicultural Festival
It will be a foodie's delight at the Multicultural Festival, with over 30 food vans taking over the Village Green. There will be multicultural stage performances, international cuisine, market stalls, roving entertainment, activities for children and youth, and much more.
Date: Friday 18 March 2022
Time: 5.30pm-9pm
Location: Village Green, Flinders Lane, Rockingham
Harmony Multicultural Festival – City of Kalamunda
In celebration of our vibrant culturally and linguistically diverse community, the City of Kalamunda will be hosting the Harmony Multicultural Festival.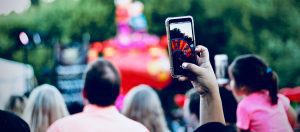 Harmony Week Lantern Trail
Create your own paper lantern to take with you on our guided Lantern Trail Walk through Brickwood Reserve. All materials supplied. Phone: 08 9526 1147 Email: jparker@sjshire.wa.gov.au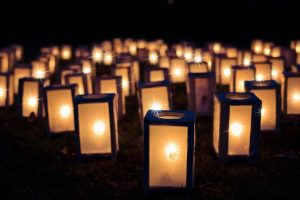 Celebrating Harmony
Celebrating Harmony by WAKS is an event organised as part of Harmony Week to celebrate diversity with Yoga and cultural experience.
Castledare Miniature Railway 3rd Sunday Run
Please be advised that effective from October 2021 our fare structure will be changing Adult: $7.00, Child $4:00, plus if you spend more than $50.00 in one transaction we will give a 10% discount. Under 2 years of age travel free with adult. Public run days are on the 3rd Sunday of each month from 10:00am – 1:30pm. Diesel services only. Wilson Park Station Kent St. Wilson (Kent St. Weir)
Celebrate the Foreshore
A brand-new fun-filled family day at Mrs Herbert's Park. The event will showcase the stunning waterfront location at Freshwater Bay, promote safe recreational use of the river and celebrate the re-opening of the Town's renovated museum facilities. With a wide variety of on-water activities like stand-up paddle boarding, the opportunity to learn 'lost skills' such as fishing and a foreshore trail it promises to be an action-packed day. There will be fun for all the family with face painting, live entertainment and food trucks for some well-earned refreshments. Covid-19 Please note proof of COVID-19 vaccination will be required to attend this event. The Town of Claremont is committed to keeping the community safe and healthy by implementing Covid Safe Measures as advised by the State Government of Western Australia and you can do your bit too:
Stay home if you are unwell
Observe good hand hygiene and use the hand sanitiser provided
Check-in upon arrival, using the SafeWA app – look out for the QR codes around the event (manual check-in also available)
Holi 2022 Festival of Colours
KIDS OBSTACLE COURSE EVENT
Looking for a fun, healthy, inspiring & active time for the Kids? Look no further. XLR8 Obstacle Course has you covered.
Your kids will love this awesome XLR8 Kids event! They are simply the best, they are always exciting and encouraging for all kids from 5 to 14 years!
Choose the 1km, 2km or 3km track and have muddy fun by yourself OR come as a group and benefit from the special group rate (think about a birthday party, team event or group of friends)!!! Kids of all athletic abilities are encouraged to join in as there is no better way to connect with their own abilities and with their fellow friendly mini obstacle course racers. All together they will run, walk, crawl, climb and jump their way through a fun-filled obstacle course that helps them discover just how XLR8 strong they really are.
Summer of Entertainment – Twilight Tunes concert
Folk n blues for all
Enjoy a summer's evening in the shire with some great Folk n Blues tunes for all to enjoy. With some great performances lined up, this will be an unforgettable night. Pack your favourite picnic and get down early to grab a spot at the amphitheatre. Please note: Full height chairs will only be permitted on the top tier of the amphitheatre, whilst low back, beach/concert chairs are allowed on the middle tiers. IN IT TO WIN IT – Raffle drawn at the event: You can register your attendance through Engage Mundaring for your chance to win! engage.mundaring.wa.gov.au/summer-of-entertainment Phone: 92906682 Email: cmo@mundaring.wa.gov.au Website: https://www.mundaring.wa.gov.au/news/summer-of-entertainment-is-back-for-2022/44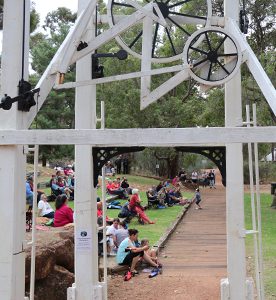 Engaging Adolescents
For parents and carers of Adolescents
Mental Health Basics
Understand more about mental health and where to get help for ourselves, our family and friends and the wider community.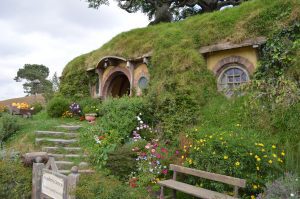 Movies in March – Seville Grove
The City of Armadale invites you to attend the FREE Movies in March series. Screening the family retro classic – Back to the Future
Action Sports Games
The Mandurah Mazda Action Sports Games presented by Drug Aware is returning to the Western Foreshore on 26 and 27 March. This free event will showcase some of Australia's best action sports stars competing in a range of events including wakeboarding, freestyle motocross, skateboarding, BMX and scooter events. The wakeboarding competition will take place on the pristine waterways of Mandjar Bay, while the skateboarding, BMX and scooter events will be held on the newly redeveloped and world class Mandurah Skate Park with competition level features. Cash prizes are up for grabs, so head down to watch the Western Foreshore come alive with an epic weekend of action sports. Event Information: Date: 26 – 27 March 2022 Times: 8am – 5pm Location: Western Foreshore, Mandurah The sunshine and good times continue with a jam-packed calendar of events, activities and entertainment the for the whole family to enjoy. Join the fun this Summer in Mandurah.
Melville Summer Music | Odette Mercy & Her Soul Atomics
Free summer music for everyone as the sun sets at Piney Lakes Reserve. Melville Summer Music wraps this week with the hot soul funk and groove sounds of Odette Mercy and Her Soul Atomics. Get down. As part of the City of Melville's evolving arts program, we're bringing you nine free concerts throughout November to March. Experience a diverse line-up of top WA artists spanning blues, pop, indie, afrobeat and folk in the City of Melville's biggest music series yet. All are welcome! Bring your family and friends and enjoy a picnic or the food trucks as the sun sets at one of four iconic Melville locations. See all concerts here: https://www.melvillecity.com.au/melvillesummermusic
COVID-19 Information
Our Melville Summer Music events are currently exempt from the proof-of-vaccination entry requirements, however we ask that you consider others and please follow COVID safe practices, and note that current exemptions may alter at short notice.
Check in via the SafeWA or ServiceWA apps or paper register
Use the hand sanitiser that is provided
Adhere to social distancing where possible
Bring a mask if you would like to wear one
If you were present at any of the exposure sites detailed on the WA Health website, or if you are feeling unwell, do not attend this event. Please get tested and isolate.
We appreciate your patience and cooperation as we all work towards a safe and healthy WA. City of Melville Customer Relations Team – 1300 635 845
String Symphony in the Park
Arts Season 2022 Program
A pre-Arts Season experience, created by Australia's renowned puppetry company, Spare Parts Puppet Theatre, with designer and puppet maker, Leon Hendroff. String Symphony is a large-scale, interactive performance installation that uses puppetry to explore connection, community, and collaboration. At the core of our being is the desire to feel connected. We all want to belong, to find our place, and to celebrate the threads that connect us all. String Symphony is the story of Leor's awakening and discovery of both himself and his connection to others. Hand-woven using more than one kilometre of woven rope, the giant marionette is suspended within a five metre truss. Illuminated from the inside by 600 hundred LED lights, Leor truly comes to life when 10 community volunteers each take a string and work together. Told in three distinct acts, Leor's adventure unfolds with the help of the narrator, puppeteers, and original music score. String Symphony will be showing 25 – 27 March, 6pm & 7.30pm.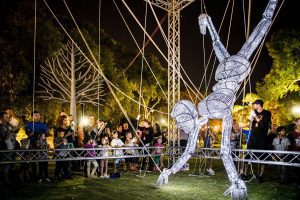 Performance in the Park – Cinderella
Bring a picnic down to the Village Green and follow Cinderella from rags to riches with an enchanted theatre performance in the park. Enjoy free, family entertainment before the show starts, including roving entertainers and pre-show stage performances from 5:30pm. Cinderella performance starts 6.30pm. Auslan Interpreter and wheelchair access available. Following the Cinderella performance, there will be photo opportunities with your favourite characters.
Date: Saturday 26 March
Time: 5.30pm-8pm
Location: Village Green, Flinders Lane, Rockingham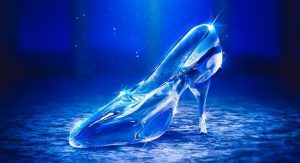 Bindoon Farmers Market
A classic country community market featuring hand-made arts and crafts, home-grown plants, fruit and vegetables, home-cooked cakes and goodies, local wines, plus other locally produced goods. Markets are not held if there is a major event in Chittering, however stallholders from the markets are generally at the following events:
Wear ya Wellies – 22 May 2022, at the Lower Chittering Reserve (adjacent to the Lower Chittering Fire Station)
Historic Vehicle Days – 18 September 2022, at the Bindoon Oval.
Bindoon Agricultural Show – 15 October, at the Bindoon Oval.
Taste of Chittering – Date and Location TBA.
For more information about the markets contact bindoonfarmersmarket@gmail.com or go to  https://www.facebook.com/bindoonfarmersmarket/
Horsepower in the Hills
Inviting all car enthusiasts to the Car Show n Shine. An event not to be missed and something for everyone including children's activities, food and market stalls. Car and bike displays will have opportunities to be awarded trophies.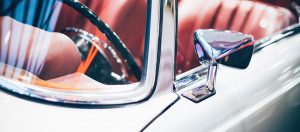 Wadumbah Dance Group Western Australian Dragon Boat Festival 2022
The internationally acclaimed Wadumbah Dance Group will perform the spectacular Dreaming Stories of the very first Australians.
A Quiet Place – FREE screening
A family struggles for survival in a world where most humans have been killed by blind but noise-sensitive creatures.
Parents and Bubs – Helping Minds – Mental Health Basics
Understand more about mental health and where to get help for ourselves, our family and friends.
Exhibition: Conversation 5
A collection of artworks by the talented and creative artists Anna Poplawska, Magdalena Morawiec, Zbigniew Morawiec, Zofia Paluszak and Karol Paluszak.
U JUMP Trampoline Fitness
U JUMP by Pro Jumping Fitness is a trampoline fitness workout that combines high intensity, low impact, strength and muscular endurance training that works your entire body.
U JUMP is perfect for EVERYONE, no matter your age or fitness level. It's low impact training, so you'll feel the workout burn in your muscles, not your joints. We believe that exercise should be fun and promise you'll walk away with a smile.
Book your place, bring your amazing energy, comfortable workout gear & sneakers, as well as plenty of water, a gym towel and SPF.
Contact:  Mark Van de Graaf info@projumping.com.au 0451 644 883
Mandjar Markets
Take a walk along the Eastern Foreshore through the Mandjar Markets every Sunday. The markets trade from 9am-3pm. Browse and enjoy quality local arts, crafts and produce from a variety of stall holders, plus music entertainment and kids activities. Some of the regular local stallholders sell a variety of…
Pottery products
Handmade creations/gifts
Crystals and other treasures
Fairy floss
Photography
Dream catchers, mosaics and sun catchers
Honey and bee products
Handcrafted balms and soaps
Fresh baked goods
Art and jewellery
Candles
Pet accessories
Homemade Condiments
It is a great local market to purchase gifts or something special for yourself.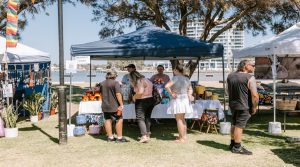 Coffee Tuesdays
Come sit outside, cafe-style, get to know people in your local community, enjoy the premises of Lake Gwelup Christian Church such as a sensory garden & enclosed playground for children and purchase a coffee from Kyal's Coffee Kart (supporting a young man who has a disability to grow his small business)! kids@lgcc.org.au 0432689926
Balga Friday Markets
The Balga Friday Markets are a volunteer-run, outdoor market held at Mirrabooka Open Space (behind Herb Graham Recreation Centre). The markets have been operating 47 years with all profits reinvested back to local sports, schools, community and senior groups. Market sellers offer a huge variety of new and second-hand items including homewares, clothing, toys, plants, gardening equipment and tools. There are also fresh fruit and vegetables, food and drink options available and much more. It's likely you will find something interesting, as well as a bargain or two, every time you visit! Parking is available onsite. BYO shopping bags. Not all sellers offer EFTPOS so please bring cash.  Please follow social distancing measures and hygiene practices. For more information on COVID-19 safety measures, please refer to the WA Department of Health website here.
Poynter Community Market
Poynter Community Market is a fortnightly Market situated at Poynter Primary School Duncraig and run by the Poynter Primary School P&C. All proceeds from our Market, go back to the school for educational aids for the students. We have a variety of stalls featuring some of the best fresh produce from local farms as well as organic farmers and grass fed grass finished meat. We also feature local artisans producing everything from olive oil, freshly baked bread, homegoods and local wonders. Our Community Stall supports various charities and small businesses. Our P&C run a sausage sizzle and make bacon and egg rolls to order. Open from 9AM to Midday every other Saturday, we invite you to come down, have a coffee, free parking, follow your nose to the smell of the BBQ, and the kids can enjoy the playground and basketball courts. Often there are special events and themes, so don't forget to follow the socials for all the latest.
Guildford Twlight Market
Stirling Square has plenty of room to Social Distance so tell your friends and family and invite them to join you at the Guildford Twilight Market, Saturday, March 5th 5– 9pm.
You will enjoy fabulous food with many of Perth's favourite vendors lined up to serve you dinner, MARKET STALLS to browse, Live Entertainment and FREE Children's Activities.
Seating is limited so why not bring your own or pack the PICNIC rug and spread out.
Dogs on leashes are welcomed. Woof Meow Tweet Squeak will have a menu full of tasty treats waiting for them.
Catch the train to Guildford and you will find Stirling Square alongside the Guildford Train Station across for the James Street shopping strip.
Please check in when you arrive using the QR codes situated on the pathways, entrances to the Food Hub and all food trucks. Observe good hygiene practices and social distancing.
Let us all help to keep WA safe and enjoy a lovely evening.
Vic Park Markets
The Vic Park Markets are run by the Rotary Club of Victoria Park with the help of the Rotary Club of South Perth Burswood and are supported by the Town of Victoria Park. The market is held on Sunday Morning's from 8am to 12pm. Products for sale include fresh produce, coffee, breakfast foods and handmade goods by stallholders. There is live musical entertainment every week to enjoy while you have breakfast with family and friends. Also a bouncy castle and face painter for the children, weather permitting.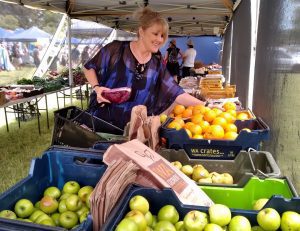 Perth Walkie Talkies Rotary Walk
It's a great way to get behind a great cause and experience the mental health benefits that come from exercising and connecting with your community.
Wanneroo Festival
This lively, family friendly event celebrates the traditional music, food and dance of our multicultural community.
Variety Creative Car Cruise
The Variety Creative Car Cruise is coming to town 24-27th March 2022
Organisation: Variety WA
Phone: 08 9355 3655
Website: https://www.variety.org.au/wa/event/creativecarcruise/
Breast Cancer Awareness
BreastScreen WA will provide free information on breast health and take bookings for screening mammograms. Spaces limited due to Covid-19 restrictions. Bookings are essential and can be done online, over the phone or in person.
Kids Yoga at Lakelands
On the first Friday of each month, at 9am and opposite Muffin Break, the 30mins activity is hosted by local yoga instructor, Blaire.
Don't forget to bring your own mat and towel on the day!
Please remember to sign in using the SafeWA app on the day. Kids must be supervised by a parent/guardian at all times.
Worm Farming Webinar
Join The Worm Shed for a webinar covering all aspects of worms, worm farming and the roles worms play in recycling and waste management, as well as the set-up, operation and maintenance of a worm farm.
Tickets · $5
Supporting Positive Behaviour Change | WEBINAR
To change behaviour, we need to understand why it is occurring. Challenging behaviour happens, not because the person who has Autism is trying to be 'difficult', but because they are responding to a situation in the only way they know-how. Positive Behaviour Support (PBS) is an approach that helps us move closer to understanding the cause of the behaviour and what the person is getting out of it so that we can support them to more effectively meet their needs.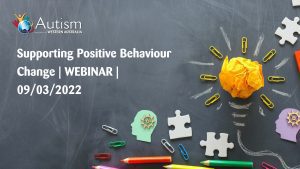 Rockingham Twilight Markets March 2022
Come along for a night on the foreshore, listen to live music and enjoy spectacular views of Rockingham Foreshore.
Browse handmade market stalls, meet local business owners and community groups.
Grab a bite to eat from gourmet food vendors and take part in the activities on offer!
WOOF at Whiteman March
Bring the four-legged family members to WOOF at Whiteman on March 13! Markets featuring all things pet-related, including treats, outfits, info stalls and pet rescue stands. These markets are set in Whiteman Park's beautiful village setting, and right beside a huge covered playground. Come and enjoy the day with the whole family, there's lots of free entertainment for the kids plus food trucks, baby animal farm, pony rides and more. Your pooch is most welcome as long as they are on a lead. These markets are run in conjunction with our Made-It Markets which are exclusively WA Made markets featuring crafts, art, gifts and foodie treats.
Autumn Farmer's Market
Celebrate autumn at Perth City Farm's special seasonal Farmer's Market.
We will have a wide variety of stallholders offering: