Easter Family Events in Perth
Easter time is almost upon us and Perth is packed this year with fun for the whole family! If you're looking for family-friendly events and activities, then Buggybuddys has you covered! Check out our list of fun Easter-themed events including Easter egg hunts, outdoor events, locations for Easter family meals and more. There's sure to be something to suit everyone!
***UPDATE *** 16-03-2020
Given our current climate of reducing the potential spread of COVID-19, we regret that a number of Easter events in Perth have been cancelled. Of those that remain, please check the event post or contact the organiser to ensure if they are going ahead before attending. Until we have advice for further social isolation, smaller events with controlled environments may continue or may become online events instead. Please assess if this is right for your family and take all necessary hygiene precautions to remain safe and healthy.
Easter Egg Appeal
Thursday, 2 April to Thursday, 9 April, 11am to 10.30pm
The Island Elizabeth Quay, 1 Valdura Place, Perth
🐇 Free hot chocolate (or coffee) in exchange for an Easter egg?
🐇 For many of us, Easter is a time for indulging in our favourite chocolate, but for others it can be a really tough time. We want to collect as many Easter eggs as possible to give to Croft Crisis Accommodation, a Perth based charity providing a safe and secure place to sleep for those without a home.
🐇 From April 1 to 9, bring a boxed Easter egg in to The Island, and we'll shout you a coffee or hot chocolate for your donation. (We're asking for boxed eggs so we can deliver them to Croft without them getting crushed).
🐇 Thanks to you all, we were able to donate so many beautiful eggs to Croft last year, your generosity was heart warming. Let's do it again! Get the kids involved and help us help Perth's homeless! www.croft.org.au
https://www.facebook.com/events/216154889524639
Easter Cookie Decorating for Teens 8-12 Years
Saturday, 4 April, 11am to 12.30pm
Ariane Bakes, Doubleview
Hey kids, this fun Easter cookie decorating class will have you decorating Easter egg cookies and a large carrot cookie.
https://www.arianebakes.com.au/upcoming-classes?fbclid=IwAR03IrxXAKXc-FrNdBVqKgFkY-NKGkdm32YKF4_7Ob6UCDtjzM8oRsxWAEs
Easter Cookie Decorating for Teens 13-17 Years
Saturday, 4 April, 1.30pm to 3.30pm
Ariane Bakes, Doubleview
This fun Easter cookie decorating class will have you decorating Easter eggs cookies, bunnies, chicks and carrots!
https://www.facebook.com/events/241003757062208/
Story Time by the River
Tuesday, 7 April, 10.30am to 8pm
Keanes Point Reserve, off Lilla Street, Peppermint Grove
Songs, stories, sun and chocolate; it's Easter Story Time at Perth's best river reserve!
Where: Keanes Point Reserve
When: Tuesday: 7 April 2020
Time: 10.30am
No bookings necessary
Parents can grab a coffee
BYO brunch and join in the fun.
https://www.facebook.com/events/565530837639565/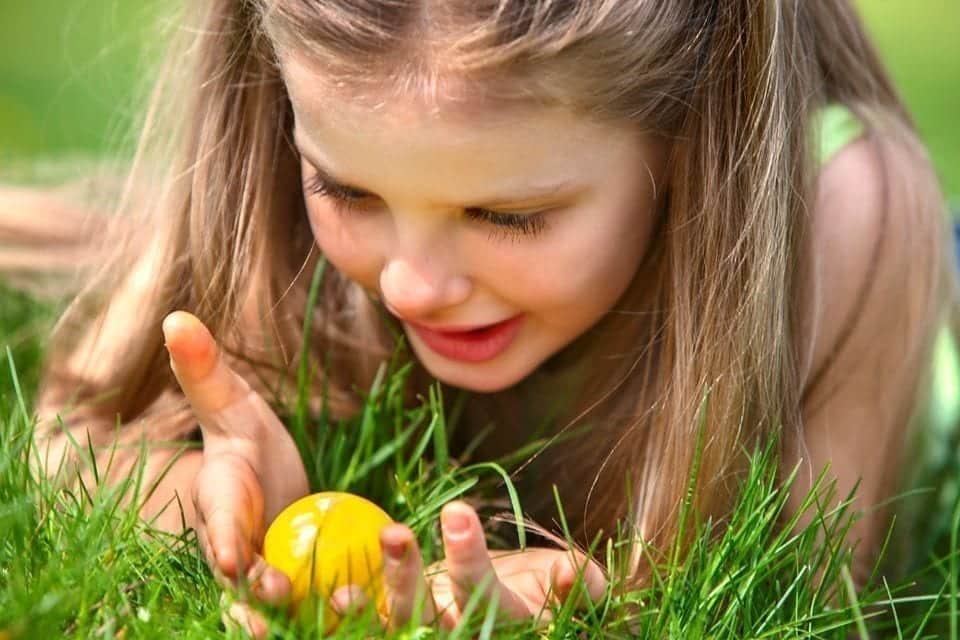 Easter Kids Night
Tuesday, 7 April, 5pm to 9pm
The Left Bank, 15 Riverside Road, East Fremantle
Join us for a special Easter themed Kids Night on Tuesday 7th April when we have the team from Swan Valley Cuddly Animal Farm join us with their 'Feathers & Fluff' Mini Farm!
Let your little ones get close to and pat fluffy bunnies, baby chicks and more…
Kiera from Facepainting for parties will be there as always to offer face painting, arts and crafts!
Kids EAT FREE with every main meal purchased from 5pm.
To reserve for a large group (10people+), please email functions@leftbank.com.au or call (08) 9319 1136
https://www.facebook.com/events/646208769490941/
Easter-tastic Messy Play!
Wednesday, 8 April, 9.45am to 10.45am
The Little Aussie Cafe, Unit 1/22 Galbraith Loop, Mandurah
Come along for some egg-citing messy fun! With messy play and craft activities! Suitable for 5 months to 4 years old.
Tickets must be booked in advance due to limited capacity. Thank you!
https://www.facebook.com/events/2633408163545931/
Easter Kids Disco with DJ POZ
Thursday, 9 April, 6pm to 8pm
Coogee Beach WA Surf Life Saving Club, 20 Poore Grove, Coogee
Hop right on over – it's our Easter Disco with DJ POZ.
Kick start the school holidays at this family friendly event.
Thursday 9th April
Disco 6 to 8pm
No Door Sales – Ticket Sales are final.
Ticket Price | $5 per child + Eventbrite booking fee
(Adults & Kids Under 2 Free)
Kids must be accompanied by an Adult
There will be a DJ with heaps of games, Face Painting $2
Balcony & Bar open from 5.30 to 8.30pm food menu TBA
Book your tickets ONLINE before Monday the 6th April if not sold out prior!
https://www.facebook.com/events/3036789369710944/
Easter at Toodyay Fairytale Farm
Friday, 10 April to Sunday, 12 April, 10am to 4pm
Toodyay Fairytale Farm, 90 Beaufort Street, Toodyay
We are very excited to announce that we will have a very special guest visiting Toodyay Fairytale Farm over the Easter long weekend.
As well as our cuddly real life bunnies, a special egg delivering bunny will be making special appearances on April 10th, 11th and 12th. How eggciting!
So gather the family and spend Easter in Toodyay at Fairytale Farm 🐰🐇🦃🐣🐓🦆🐐🐑🐄🐎🐹
PS: check out the colouring competition in the comments for your chance to WIN FREE ENTRY to Toodyay Faiytale Farm!
What to do at Fairytale Farm:
Explore the enchanted gardens finding your favourite nursery rhyme and fairytale characters everywhere you look.
Pat and feed our friendly farm animals, say hello to Stella the goat, cuddle the adorable little Daisy and listen to the turkeys, geese and ducks chatting away.
Reminisce as you wander through the vintage toy museum and discover farming memorabilia from days gone by.
Have a game of croquet on the Queen of Hearts grounds, find your way though the maze by ONLY making left turns, enjoy a game of bocce and bowling plus lots more family friendly games.
Bring a picnic or pop over the road to the Vintage Dining Room for coffee and tasty delights.
Our Gift Shop will also be open selling affordable toys, ice creams and refreshments.
https://www.facebook.com/events/3398844323465117/
Easter Weekend at Seafood Nation
Friday, 10 April to Monday, 13 April, 10am to 9.30pm
Seafood Nations – All locations
💝Come join us this Easter long weekend at Seafood Nation at BOTH locations Sorrento Quay, Hillarys Boat Harbour & Dolphin Quay!
🐇 Easter Platters
🐇 Drink Specials
🐇 Kids Activities
🐇 Surprise visitor!
A family friendly weekend- let your kids burn some energy in our new playground why you sit back a enjoy a beverage that is well deserved!
https://www.facebook.com/events/534027803883802/
Freo Easter Long Weekend
Friday, 10 April to Monday, 13 April
The Sail and Anchor Pub, 64 South Terrace, Fremantle
The Sail will be open for GOOD FRIDAY from 12pm till 10pm, and patrons can enjoy WA's own Little Creatures Brewing pints for $8!
For the remainder of the Easter weekend you can enjoy Fremantle International Street Arts Festival from the best view in town, on the balcony, at the Sail and Anchor.
🐰 Open Good Friday
🍺 Pints from $7
🍻 $8 pints of Little Creatures!
🕺 Free entertainment all weekend
🍷 Pop-up outdoor beer garden
🤩 Best view in town
https://www.facebook.com/events/174337377222873/
Egg-cellent Easter at AQWA
Friday, 10 April, 5.30pm to 7.30pm
AQWA – The Aquarium of Western Australia, 91 Southside Drive, Hillarys
Hop into AQWA this Good Friday and explore the aquarium at night! Tickets includes meal, activities and your chance to WIN a 10kg block of Cadbury Chocolate!
Doors open at 5.30pm and kids will enjoy an easter egg hunt, activities, touch pool, underwater tunnel and exhibits…..and a chance to to meet the Easter Bunny!
Your ticket includes;
– A choice of fish and chips, vege burger or pie and chips
– Access to the exhibits
– Easter egg hunt
– Kids activities
– Chance to win a 10kg block of Cadbury Chocolate!
BOOKINGS ARE ESSENTIAL – limited tickets available
https://aqwa.rezdy.com/374694/egg-cellent-easter-at-aqwa-an-evening-of-family-fun
Additional deserts, snacks and drinks available from the Cafe kiosk on the night. Doors open at 5.30pm and finishes at 7.30pm.
https://www.facebook.com/events/188509699224984/
Dwellingup Pumpkin Festival 2020 *** Postponed ***
Saturday, 11 April, 10am to 4pm
Dwellingup Primary School, 10 Newton Street, Dwellingup
Dwellingup Pumpkin Festival is THE place to bring your family for an awesome day out this Easter Saturday!
See some amazing GIANT pumpkins! The first place prize money for the heaviest pumpkin is the largest prize in Australia! As well as the amazing pumpkins, there will be plenty of other weird and wonderful produce to check out with categories such as largest, smallest and oddest shape to win. One category in particular that is in hot contention with over 70 schools registered for the School Grown Category.
Keep the kids happy and occupied with FREE entertainment such as the always fun Circus Challenge under the big top and reptiles interactive experience and roving entertainment. There will be live music aplenty as well! Face painting, bouncy castle, petting zoo, pony rides, mini golf, giant chess and MORE is available by gold coin donation so save up your pocket money kids! The Laser Tag arena is back by popular demand also.
Indulge with food vans serving up both delicious lunches and sweet treats. Visit the P&C Pumpkin Cafe for yummy pumpkin soup and pumpkin scones, sausage sizzle and burgers. Pop in early for bbq'd bacon & egg burgers for breakie!
Don't forget multiple entrances make it easy to enter the Festival with your gold coin donation and please do check out the many raffles and silent auctions available on the day with thanks to our amazing sponsors and donors.
There really is so much more to see and do, we can't wait to share another amazing family friendly fun day at Dwellingup Pumpkin Festival with you all! There will be plenty more exciting updates leading up to our event so keep your eyes peeled on our Facebook Page!
https://www.facebook.com/events/832535650518125/
Easter Family Class – Joondalup
Saturday, 11 April, 10.30am to 12.30pm
Bistro 38, Joondalup Resort, Country Club Boulevard, Connolly
This class will be a special family paint session for adults and children in the Easter school holidays.
This event is designed for parents/ carers to work together with their children to create a joint artwork. Maximum of three children per participating adult. Please Note: this is not a drop and leave event.
One adult and up to three children can come together to create their very own Easter Garden. Every participant gets their own canvas which can be hung together to create a beautiful joint artwork. Mix and match elements to create your own unique garden! Perfect for parents and grandparents to spend some quality time with their kids or grandkids. Ideal for children aged 8 to 12.
Cabernet & Canvas classes are guided step-by-step by an artist instructor, and you are welcome to follow the instructions as closely or as loosely as you like. Feel free to make your own creative touches or add your favourite colours for a more personalised painting.
This class will be held in the conservatory at Bistro 38, Joondalalup Resort. The Bistro has a range of menus from their full a la carte menu to a scaled down bar menu.
View their menus here:
https://joondalupresort.com.au/dining-bars/bistro-38/menus/
Tickets to this event cost $85 for 1 adult & 1 child and include $20 towards a meal from the menu**
Bookings are essential and can be made through the Cabernet & Canvas website:
http://www.cabernetandcanvas.com.au/public-classes/
**any included food must be redeemed on the evening of the event
https://www.facebook.com/events/631761050917588/
Sorrento Quay Growers' & Produce Easter Market
Saturday, 11 April, 8am to 12pm
Sorrento Quay Growers' & Produce Market, 28 Southside Drive, Hillarys
Sorrento Quay Growers' & Produce Easter Market 🐰
Hillarys Boat Harbour
Saturday 11th April
8am-12pm
Bring your family & friends down for a morning on the Harbour, enjoy more than 40 market stalls, acoustic sounds and great entertainment for the kids!
Market stalls include Perth's best quality produce, Hot cross buns, Easter treats, face painting, homewares, candles, plants, art and so much more!
Baerlie and Friends Puppet Show times:
8:30am, 9:30am, 10:30am & 11:30am
+ kids can make there own finger puppets in between shows!
A&S Crafts will also be doing a FREE RAFFLE where you could WIN 1 of 2 beautiful paintings. (Winner will be drawn at 11:30am and winner must be present to claim prize)
*Located on the water side of the entertainment area located in front of 3Sheets, Seafood Nation, Local Shack & Jarrah Bar & Cafe*
———————————————————————————-
LOOKING FOR STALLHOLDERS 🌟 IT'S TOTALLY FREE!
If you would like to be a stallholder follow the link below. Once your application has been approved a stallholders information pack will be sent out.
Click here ➡️ https://form.jotform.co/91411106539855
https://www.facebook.com/events/201553347769943/
Easter Lunch – Joondalup Resort
Sunday, 12 April, 12pm to 3pm
Joodalup Resort, Country Club Boulevard, Connolly
Lakeview Function Centre | Sunday 12th April from 12pm
Enjoy a sumptuous buffet along with a sweet extravaganza-Easter themed dessert buffet and a two hour free flowing premium beverage package!
Includes entertainment for the kids, face painting, a balloon twister and a visit from the Easter bunny!
Adults $89 | Teens $59 | Children $29 | 4 & under FREE!
https://www.facebook.com/events/289934551978805/
Easter Breakfast or Lunch at Bistro 38
Sunday, 12 April, 7am to 3pm
Bistro 38, Joodalup Resort, Country Club Boulevard, Connolly
Celebrate Easter with breakfast or lunch at Bistro 38 with beautiful views overlooking the pool on Sunday 12th April.
Breakfast –
Enjoy a delicious Easter themed breakfast with a chocolate fountain and Easter eggs!
Inside 7am | Outside 8am | Adults $45 | Teens $30 | Children $20 | Under 5's FREE
Lunch –
Join us for a sumptuous buffet lunch along with delicious desserts, chocolate fountain with dippable treats and two hours free flowing sparkling wine and Carlton Draught. Includes face painting for the kids and live music in Bistro 38.
Inside 12-2pm | Outside 1-3pm | Adults $75 | Teens $45 | Children $25 | Under 5's FREE
Menu available online.
https://www.facebook.com/events/238202540520896/
Easter Sunday Fun Day at Sorrento Quay
Sunday, 12 April, 10.30am to 3.30pm
Sorrento Quay – Hillarys Boat Harbour, 28 Southside Drive, Hillarys
Bounce down to Sorrento Quay, Hillarys Boat Harbour this Easter Sunday for a Fun day on the Harbour!
Free Petting Zoo 🐥 10.30am – 3.30pm
You'll find the cute and cuddly animals on the grassed area outside 3Sheets & Zambrero.
Free Face Painting & Colouring competition 🎨 11am – 3pm
Meet the Easter bunny! 🐰 11am – 3pm
You'll find the Easter bunny walking around Sorrento Quay handing out Easter eggs, feel free to get your photo taken with him!
+ live music all day long!
(We'll also be OPEN all long weekend, Individual shop and restaurant hours will vary)
https://www.facebook.com/events/2562361303890237/
Easter Sunday at The Woodvale Tavern
Sunday, 12 April, 12pm to 7.30pm
The Woodvale Tavern & Reception Centre, 143 Trappers Drive, Woodvale
🐰 🐣 E A S T E R S U N D A Y 🐣 🐰
🐣 Come and join us for a day of family fun and delicious food 🐣
Choose from our delicious 3 Course Carvery or choose from our A la Carte menu. We have lots of activities to keep the kids entertained and live acoustic music and drink specials for the adults.
🐰🎈For the Kids🐰🎈:
Special Visits from the Easter Bunny at 2pm & 6pm 🐰
Balloon Artist From 1pm – 3pm | 5pm -7pm 🎈
Kids Zone & Kids Activities All Day
🎤Live Acoustic Music 🎤:
From 12pm – 3pm | 4pm – 7pm
🍺 Drink Specials 🍺
🍹Cocktail Specials 🍹
Your favourite liqueur served in a delicious Cadbury's Egg
And more……..
☎️ Call us on (08) 9309 4288 or click on the Book Online button on our Facebook page to make a lunch or dinner reservation☎️
https://www.facebook.com/events/226633175136993/
Easter Carvery Lunch Buffet
Sunday, 12 April, 12pm to 3pm
Firewater Grille, 1 St Georges Terrace, Perth
Hop into Firewater Grille this Easter with family and friends for our Easter Carvery Lunch Buffet.
Enjoy hot and cold dishes, carvery station, seafood, sushi, salads, cheeses, desserts and more.
Adults: $60
Child: $30 (age 3-12 years)
Sunday 12th April 2020
12pm – 3pm
Bookings are essential: 08 9261 8025 | firewatergrille@perth.duxton.com.au
https://www.facebook.com/events/247156722960356/
Easter Family Fun Day
Sunday, 12 April, 4pm to 6pm
Herdsman Lake Tavern, 33 Herdsman Parade, Wembley
Easter Family Fun Day at The Herdsman Lake Tavern.
Lots of activities for the little ones including.
Face Painting
Kids craft table
Petting Zoo
Easter hunt
Raffles
and like every Sunday KIds eat free!
Come on Down and spend easter with us.
https://www.facebook.com/events/476210606593427/
Easter Market at Kingsway
Sunday, 12 April, 8am to 12pm
Olympic Kingsway Sport Club, 34 Bellerive Boulevard, Madeley
Join us for Easter Saturday in the sunshine with family & friends!
There will be an Easter Egg Hunt at 9am.
Easter Origami classes from 7.30am onwards
Easter Jewellery
Gift Stalls
Hot Cross Buns
Easter Cupcakes and treats
Kids Easter Card Making
Plus a BABY ANIMAL FARM!
KINGSWAY MARKETS
34 BELLERIVE BLVD, MADELEY
SAT 11 APRIL
8am – 12pm
https://www.facebook.com/events/1076941769332167/
Easter Day Sunrise Service
Sunday, 12 April, 6am to 7am
Pinnaroo Memorial Valley Cemetery, Whitfords Avenue, Padbury
We gather in the darkness to watch the sun rise over the lake as we quietly celebrate the hope and promise that Easter brings for us all.
https://www.facebook.com/events/1050347922008201/
Perth Easter Parade 2020
Sunday, 12 April, 2.30pm to 4.30pm
Stirling Gardens, Barrack Street & St Georges Terrace, Perth
ALL HAIL KING JESUS!
At the start of this new decade we purpose to celebrate Easter by declaring "All Hail King Jesus" with one voice!
Join the hundreds of people from around the city coming together to celebrate the true meaning of Easter! The parade will begin at Stirling Gardens at 2:30pm and finish up in front of Wesley Uniting Church for a time of worship and celebration!
There will be a colourful parade, live music and lots of joyful celebration. This is a FREE EVENT for the whole family to enjoy!
This event is proudly supported by:
Fusion Perth
98.5 Sonshine FM
Omni Realty Australia
Local Churches of WA
https://www.facebook.com/events/1947121665431324/
Easter Sunday Barnyard Buddies Petting Zoo
Sunday, 12 April, 12pm to 2pm
Wanneroo Markets, 33 Prindiville Drive, Wangara
Come and pat all the cuddly animals on Easter Sunday.
https://www.facebook.com/events/584043895657767/