Gorges Cafe Kalbarri is an excellent choice for a family breakfast/brunch/lunch/afternoon tea. It's located directly opposite a playground and overlooks the Murchison River.
I love cafes which offer a little something extra to the dining experience, for Gorges that is the array of books, pottery, locally made chutneys and unique knick knacks to peruse and purchase.
There are various options for seating which include bar stools in the centre of the cafe, tables inside and alfresco overlooking the playground and the river. If you have older kids you could probably enjoy a lazy coffee or meal whilst the kids play in view.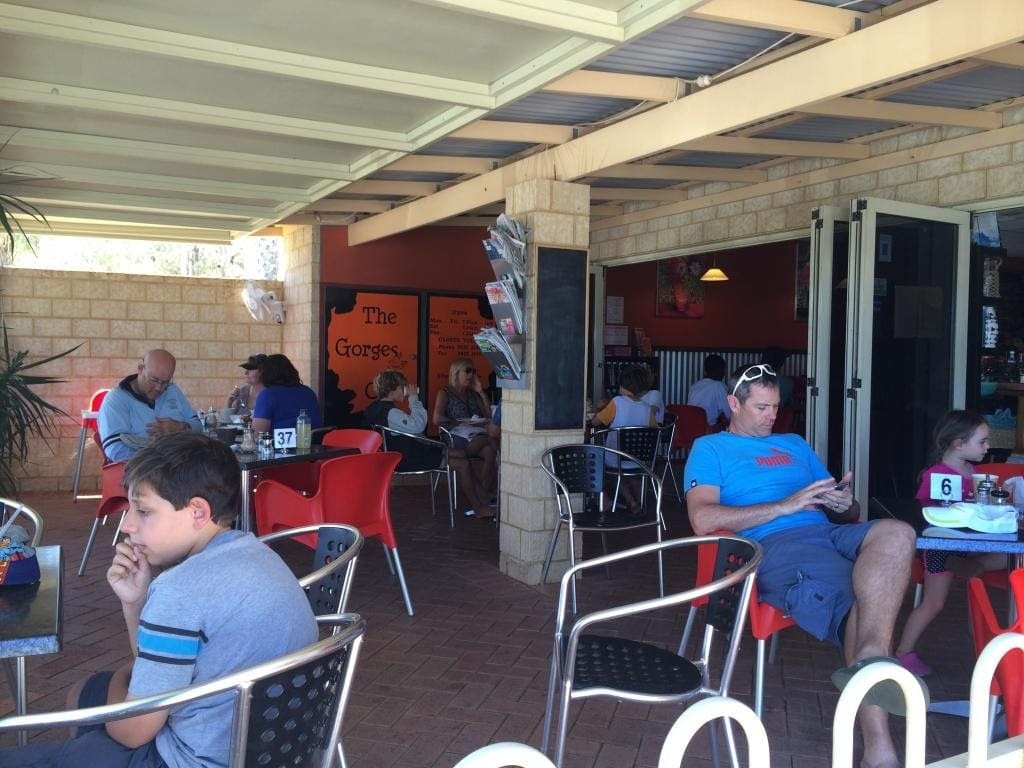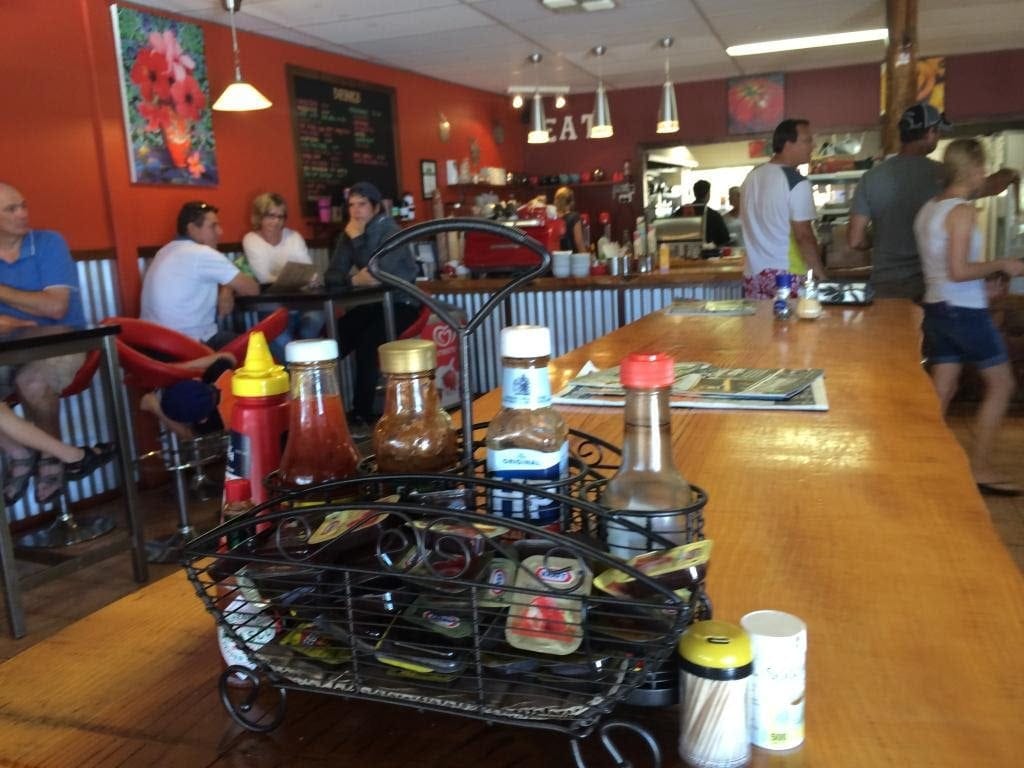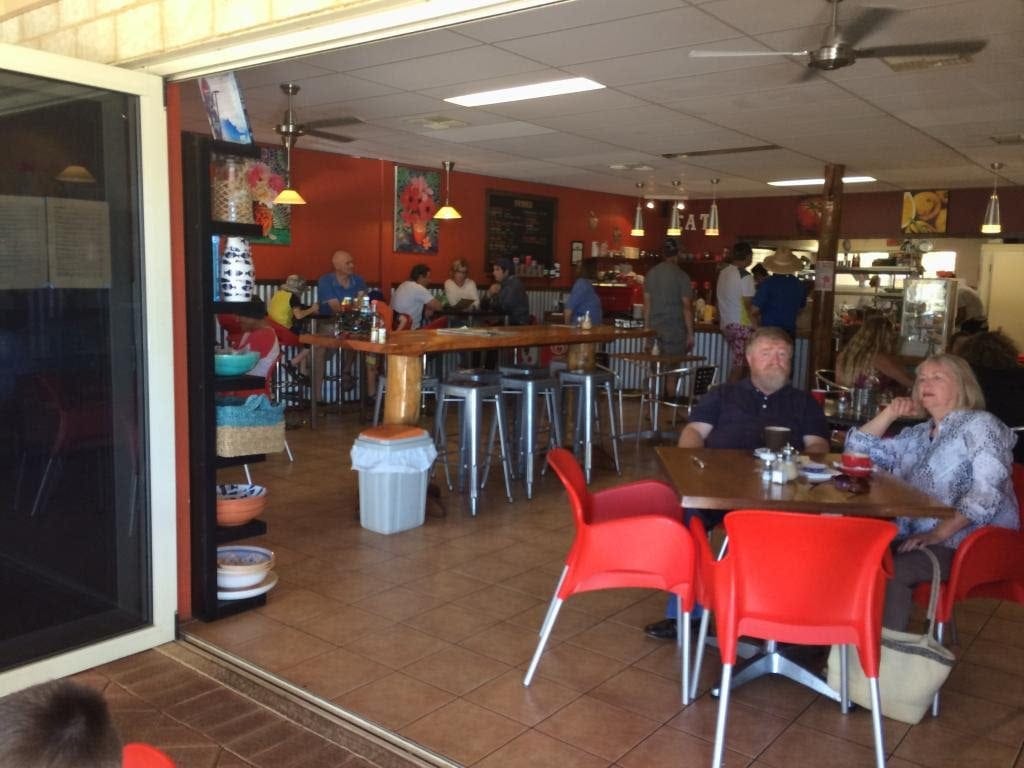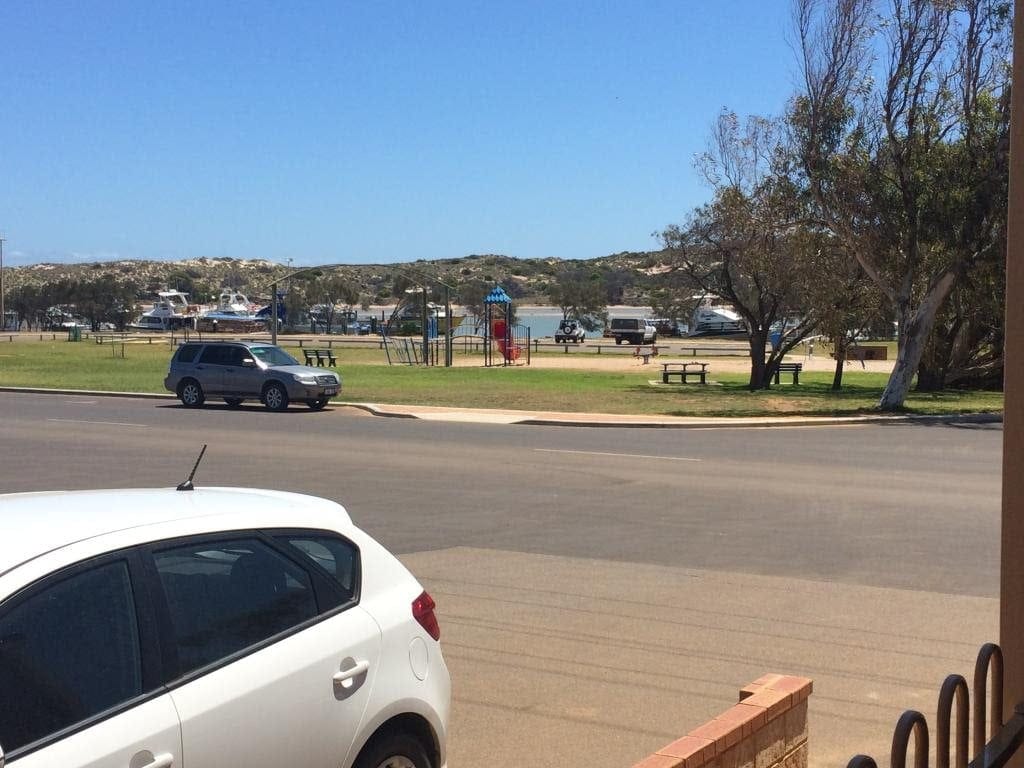 The kid's menu offers nuggets and chips, fish and chips, nacho's, ham and cheese toasties and chicken, lettuce & mayo sandwiches.The main menu for adults for lunch ranged from the soup of the day to fish of the day with chips and salad. The menu is very diverse and includes lemon squid, chilli prawn pasta, Thai beef salad, wraps and sandwiches and hamburger with all the trimmings.We went for the hamburger with all the trimmings which included egg, bacon and chips.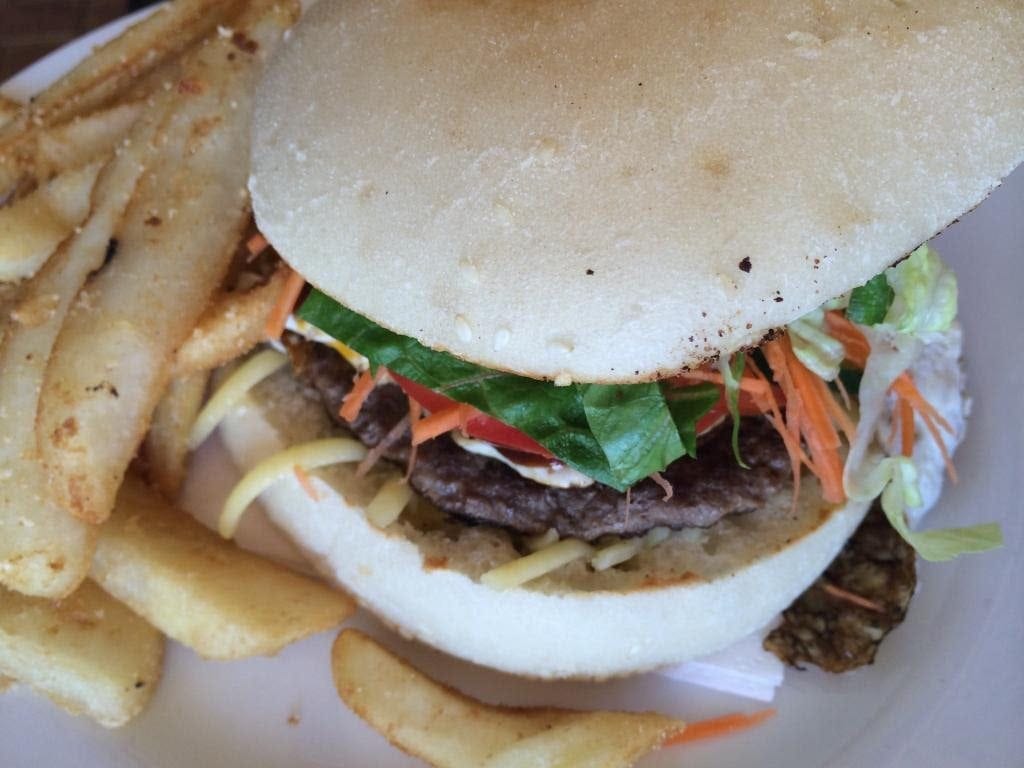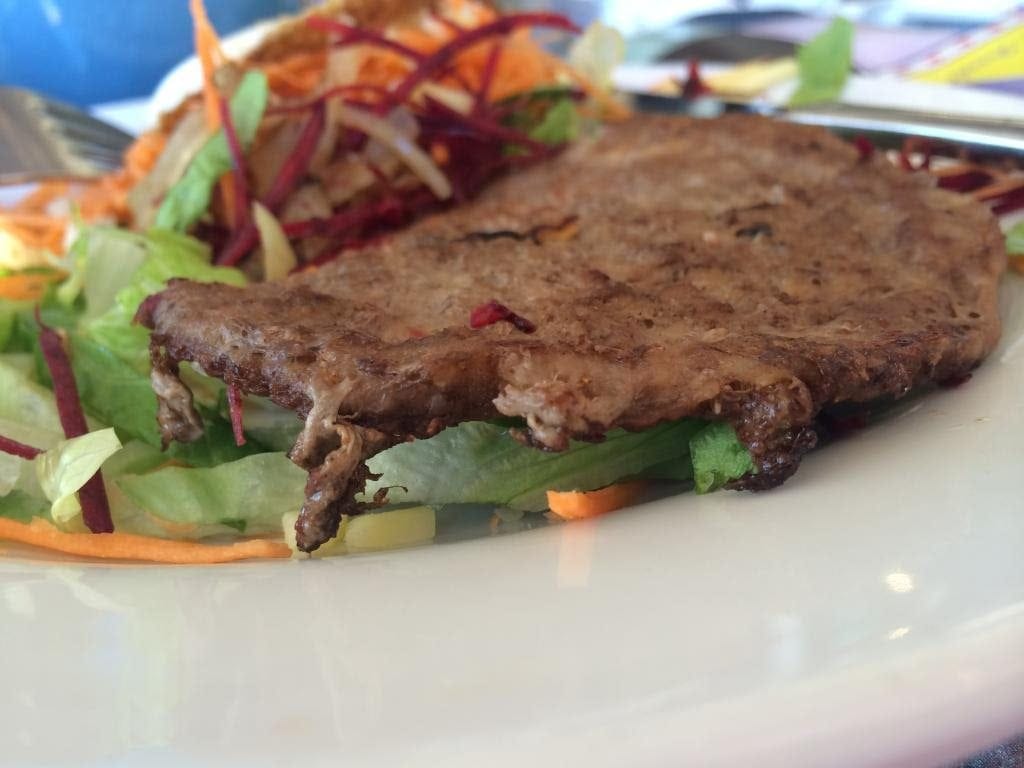 I had my hamburger without the bread as I'm gluten intolerant. They do offer gluten-free rolls if you wish. I must admit the burger was tasty but was probably the thinnest burger I've ever had!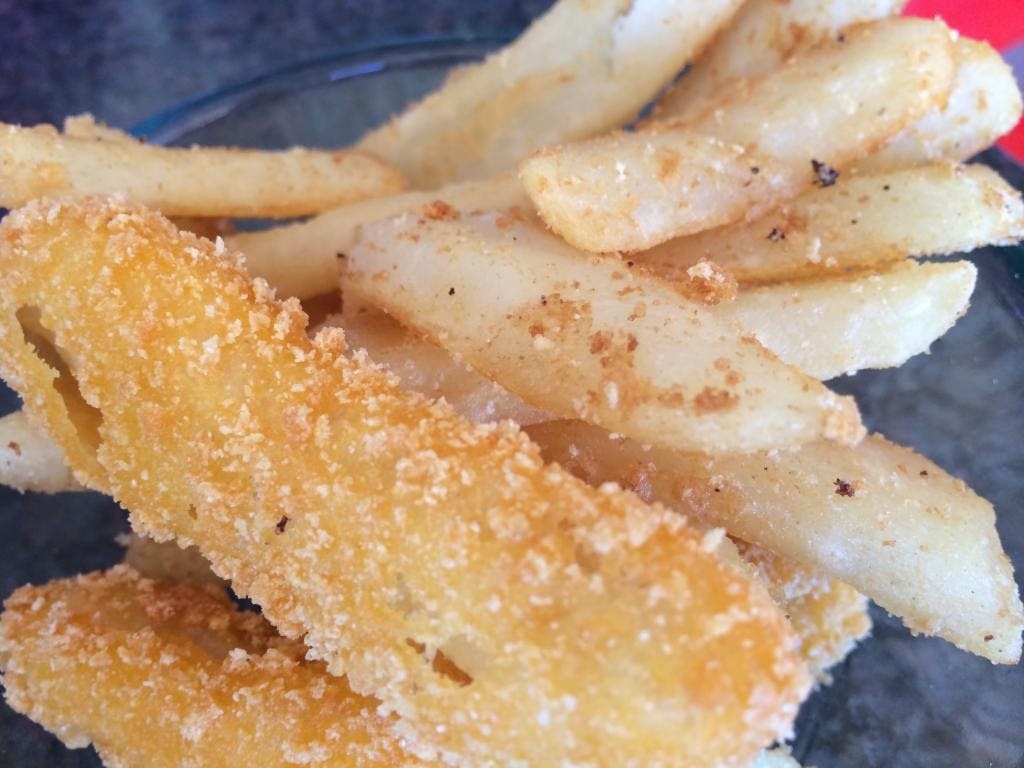 The kids chose the chicken nuggets and chips which were served in a pyrex bowl.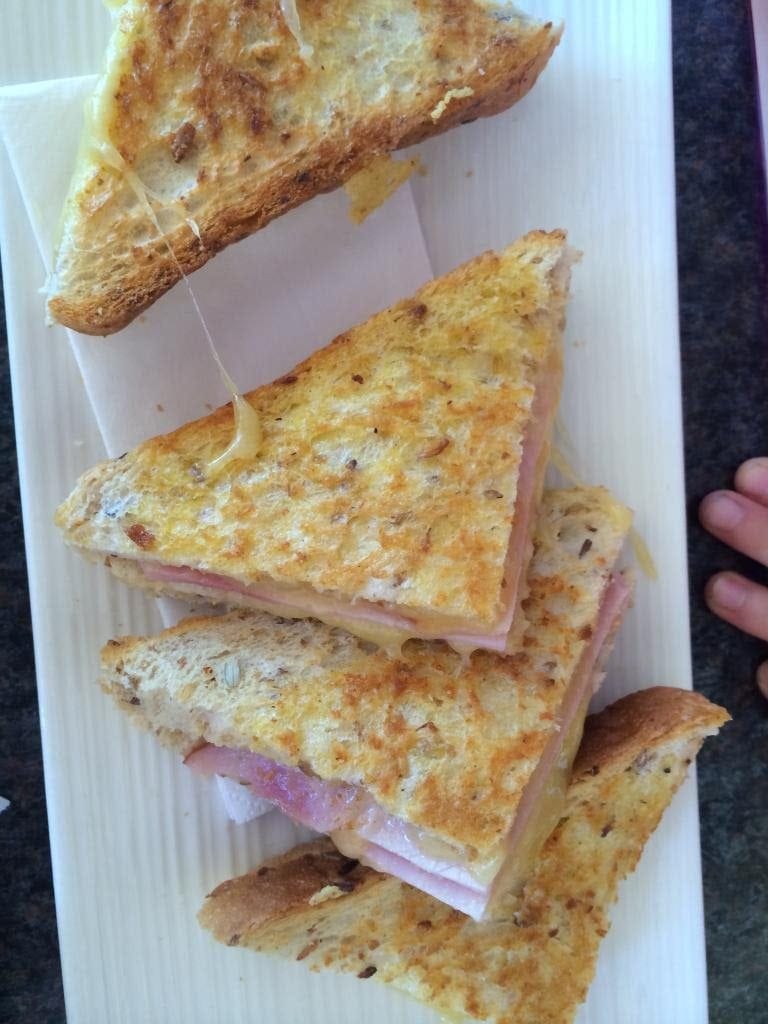 And a cheese and ham toastie.