Perth Airport Play Area has recently gone through a major transformation, part of which includes a brand new spacious family-friendly area in the international departures lounge of T1.
The $12.5 million, 927 square metre expansion at the eastern end of the level 2 departures lounge includes Haymarket, a contemporary new "six-in-one" food and beverage outlet and an exciting new children's play area.
The area has been created specifically for families where providing comfortable seating for parents and a colourful safe play area for children of all ages – all in close proximity to a variety of food options.
The new play area includes:
Airport themed play equipment which features foam sculpted products which are extremely durable with smooth finishes that are naturally antibacterial, ensuring safe and healthy play experiences. The flooring is a soft impact absorbing surface.
A NunoErin interactive light wall that offers multi-sensory experiences that awaken the childhood desire to touch, play and explore. The light effects react to human touch.
Two PlayTouch interactive game consoles featuring 22-inch screens with more than 100 games in six different languages to entertain children of all ages. Each console offer multi-player options.
Close by is Haymarket, Perth Airports newest dining offering. Haymarket provides something for everyone with a bar, café, bakery, juice bar, delicatessen and pizzeria.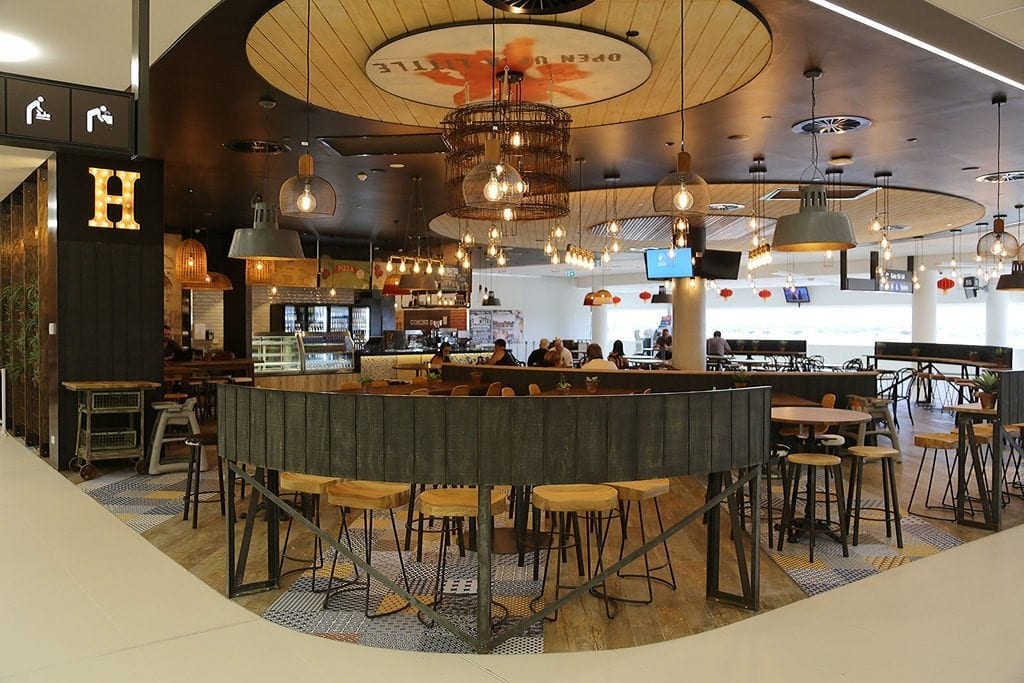 The new look T1 International Departures Lounge should definitely make travelling with kids a whole lot more pleasurable!