The Duke in Carramar is our local pub. We're pretty stoked about being able to wander down to the cosy bar for a bite to eat and cheeky drink. It's our favourite of the pubs in our area, as it has a warm feel and consistently good pub grub, as well as welcoming families.
There's a big British expat population in the Carramar area and so it's no wonder The Duke has a British feel. It's cosy in winter with the fire roaring, and on a summers day it's nice to sit in the leafy courtyard.
At The Duke there is the main bar area, a more formal dining room, an 18+ sports bar (with TAB, pool table and huge TV screen) and an outdoor courtyard too. If we go there for a family dinner, we like to sit in the dining room, though this is often fully booked. Families can also eat in the bar area and courtyard.
The menu is brimming with typical pub fayre and has some British classics on there – beef and Guinness pie, bangers and mash, an all-day fry-up, beer battered fish and chips, plus salads, burgers, pizzas and light bites. Chef said his chicken parmy ($26) with tomato & basil sauce, mozzarella cheese, chips and garden salad hit the spot. Previously he's also enjoyed their big burgers.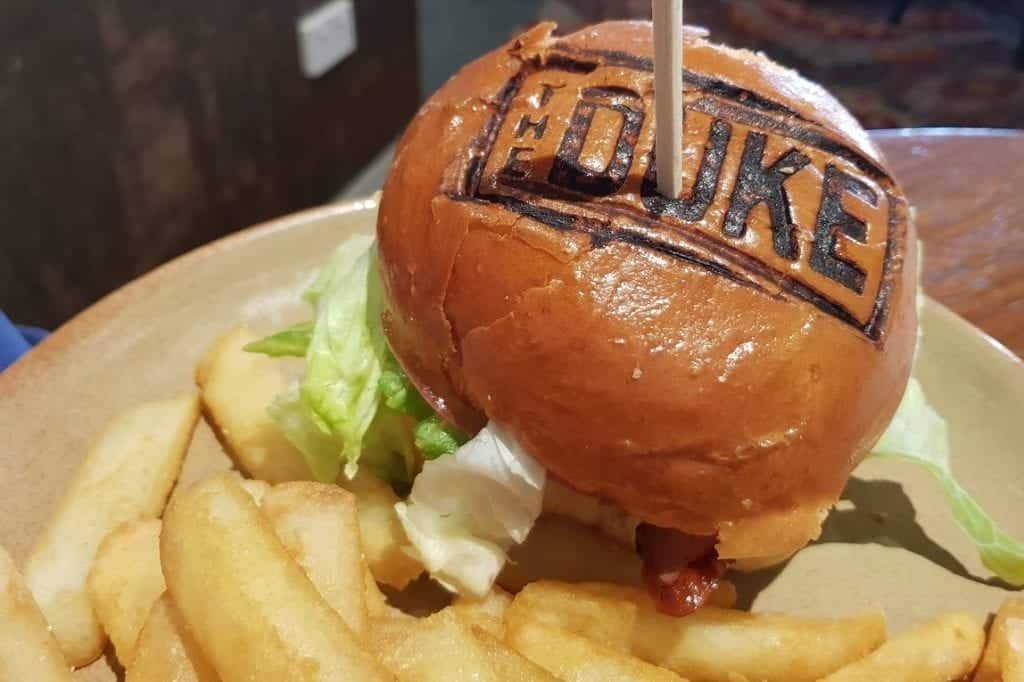 I enjoyed a Cajun salmon salad, with roasted beetroot, pumpkin, roquette, pine nuts, goat's cheese and a balsamic reduction.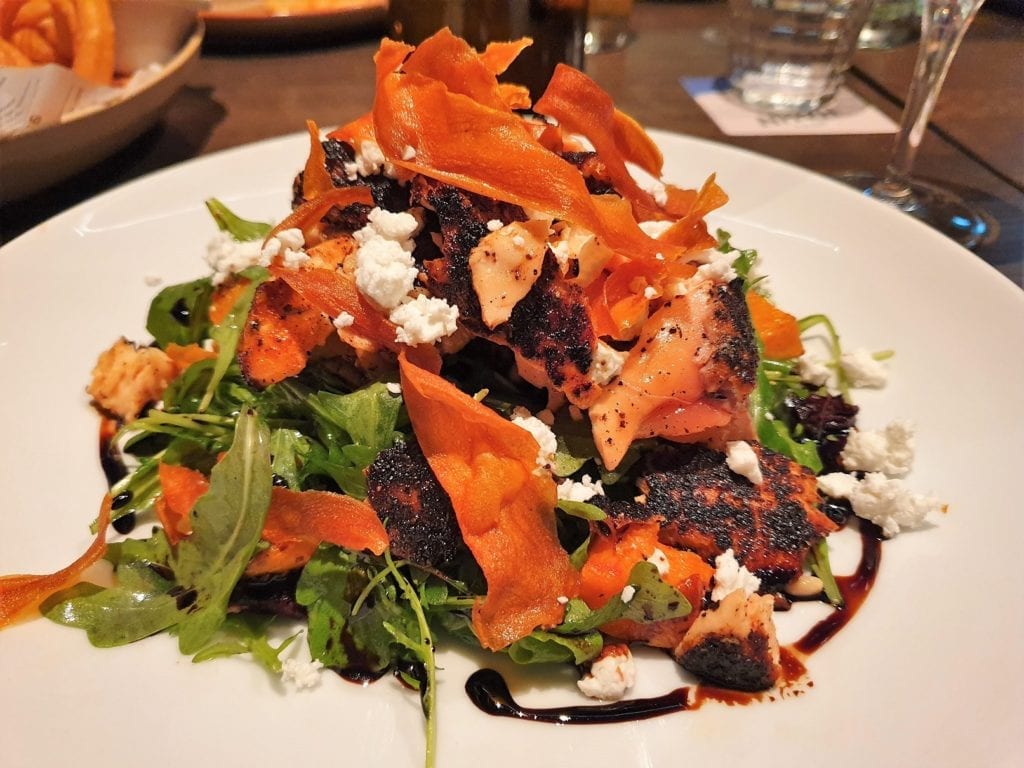 For your little Dukes and Duchesses, there's a kids menu and activity packs.
Little Chef had a choice of five meals and picked the cheese ad ham pizza. This was very tasty and a good sized portion.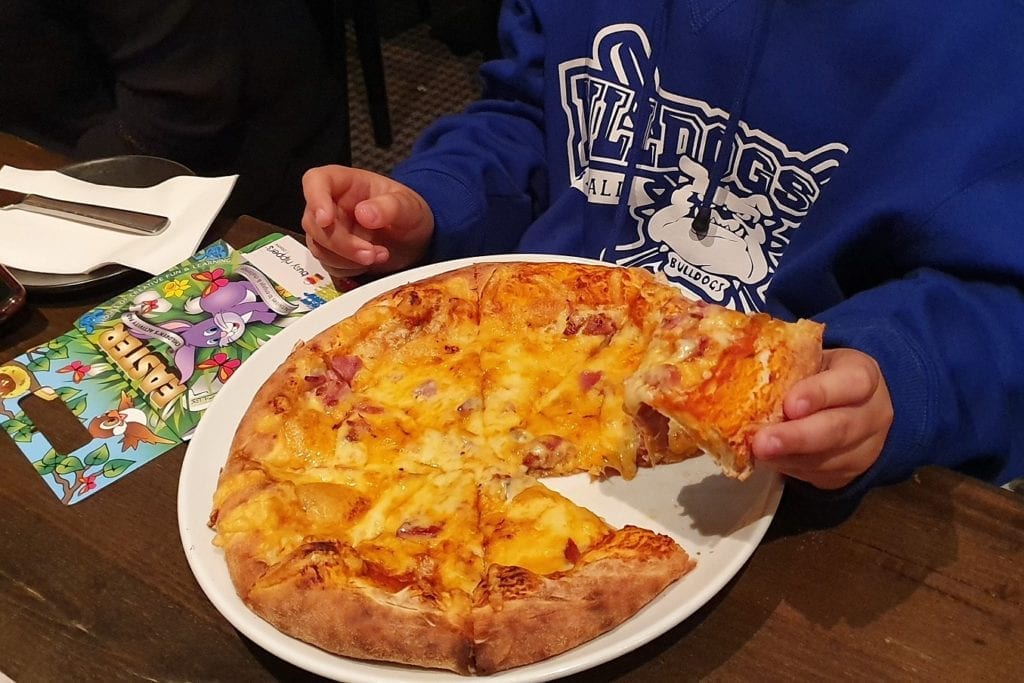 Since it was a special family meal, we treated Little Chef to a bowl of ice cream too.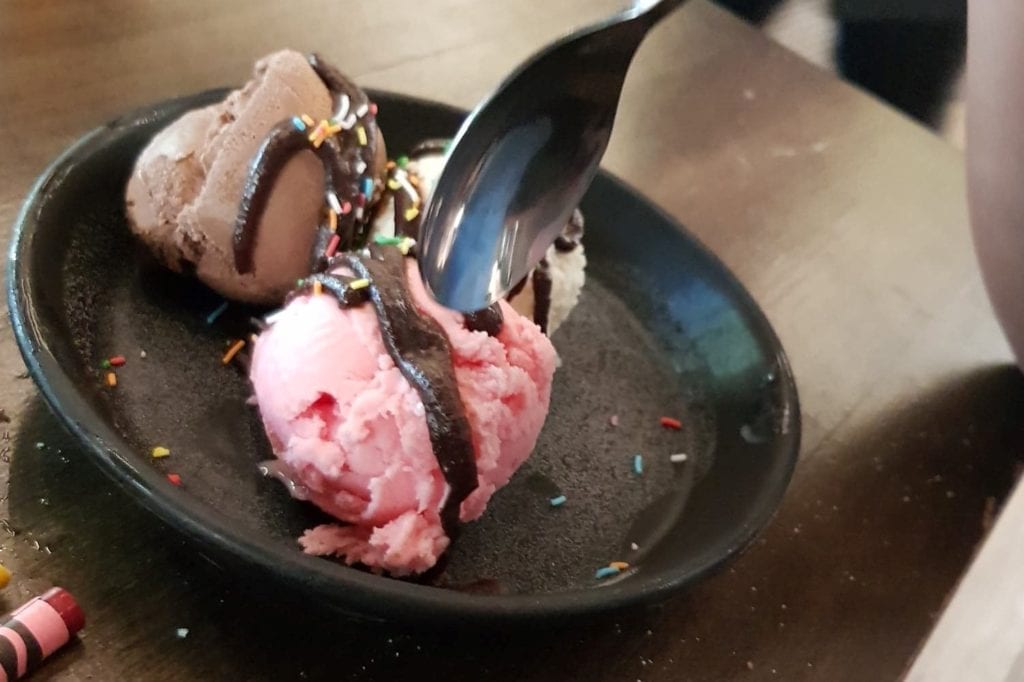 We have always enjoyed the atmosphere and food, which we find is well priced. There is often kids entertainment on special occasions and school holidays, check their Facebook Page for details. We'll absolutely be back for more good times at The Duke!
Find The Duke at 2 Innesvale Way, Carramar,
More info on the Duke on their website.
Find more family-friendly restaurants in Perth