Giants Cave is a great activity to do in the Margaret River region with the family. We visited with our 10 and 8 year old kids and it certainly delivered on being GIANT and adventurous.
The recommended age group is children 6 years and older, as you should expect to get a thorough workout whilst exploring the caves. We're relatively fit and active and were out of breath and challenged during parts of our self managed tour. You can pretty much go at your own pace through the caves and we were lucky that it wasn't busy so could idle along and take our time.
You'll have to negotiate vertical ladder climbs, scramble over rocks and squeeze through some very tight tunnels. Inside the cave there's more than half a kilometre of walkways in the 86m deep Giants Cave.
On entry you'll each be given helmets, torches and a briefing by the cave experts. YOU MUST WEAR FULLY ENCLOSED FOOTWEAR! If you don't have any there is a bucket full of old shoes which you can borrow 😉
We entered the cave via a steep set of steps down into the darkness.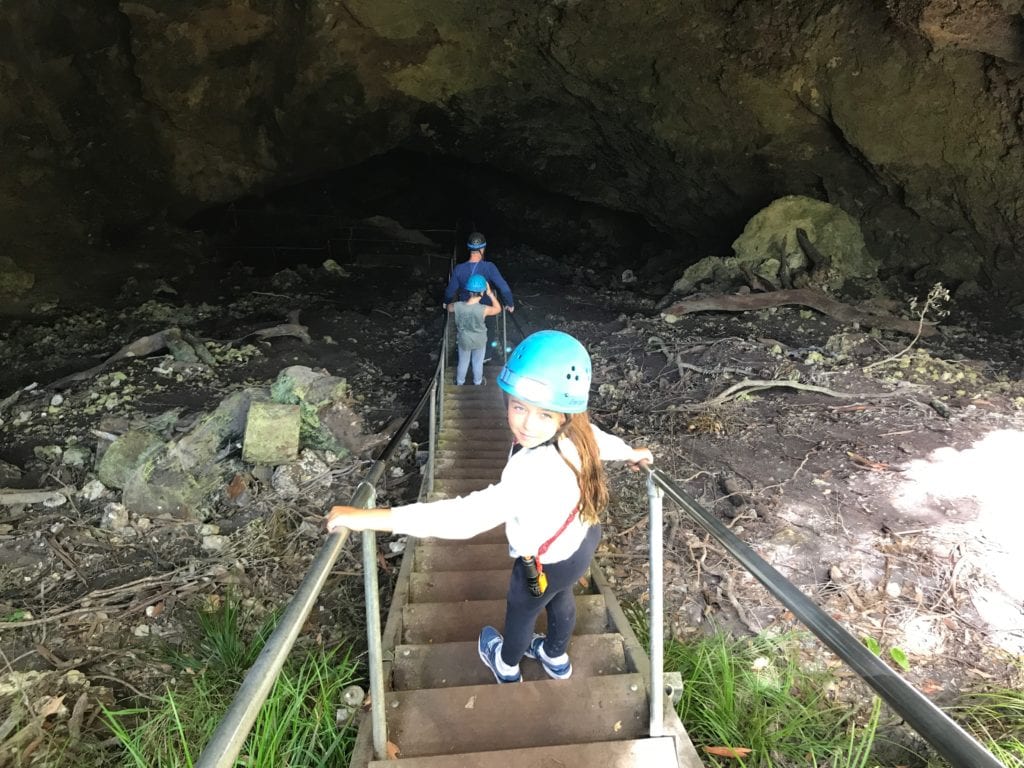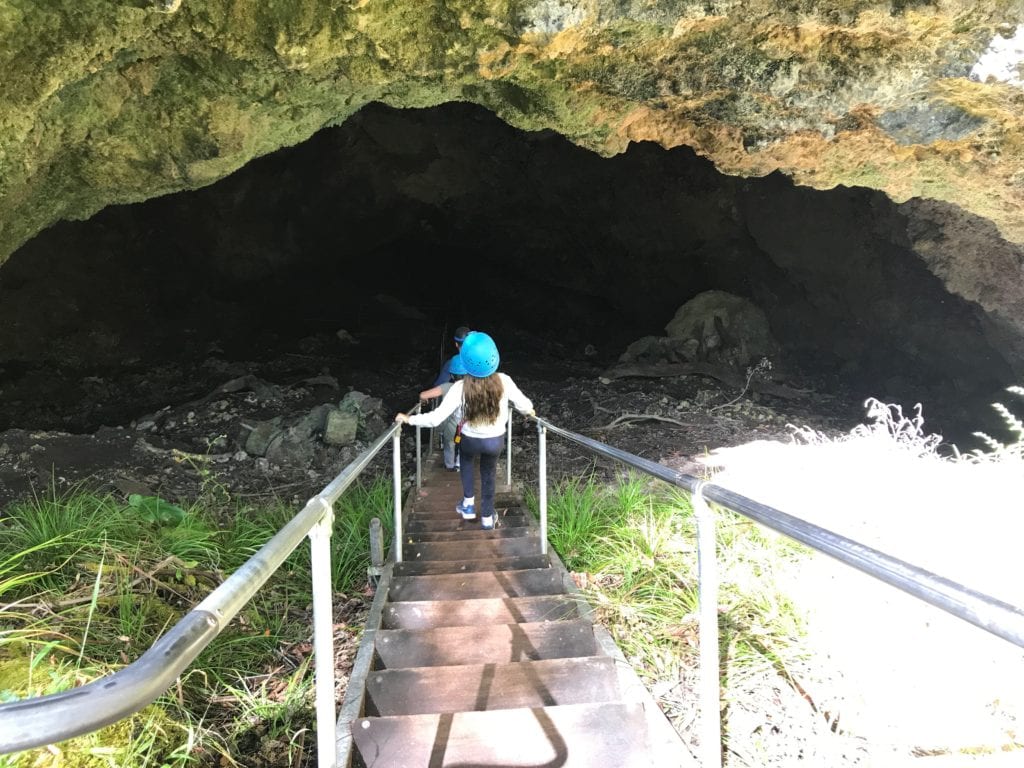 Once inside you follow a walkway where there's plenty of space to walk around and explore the rock formations.
There's plenty of breathtaking formations to see and the kids liked to name them or say what they looked like…mainly some sort of animal or creature.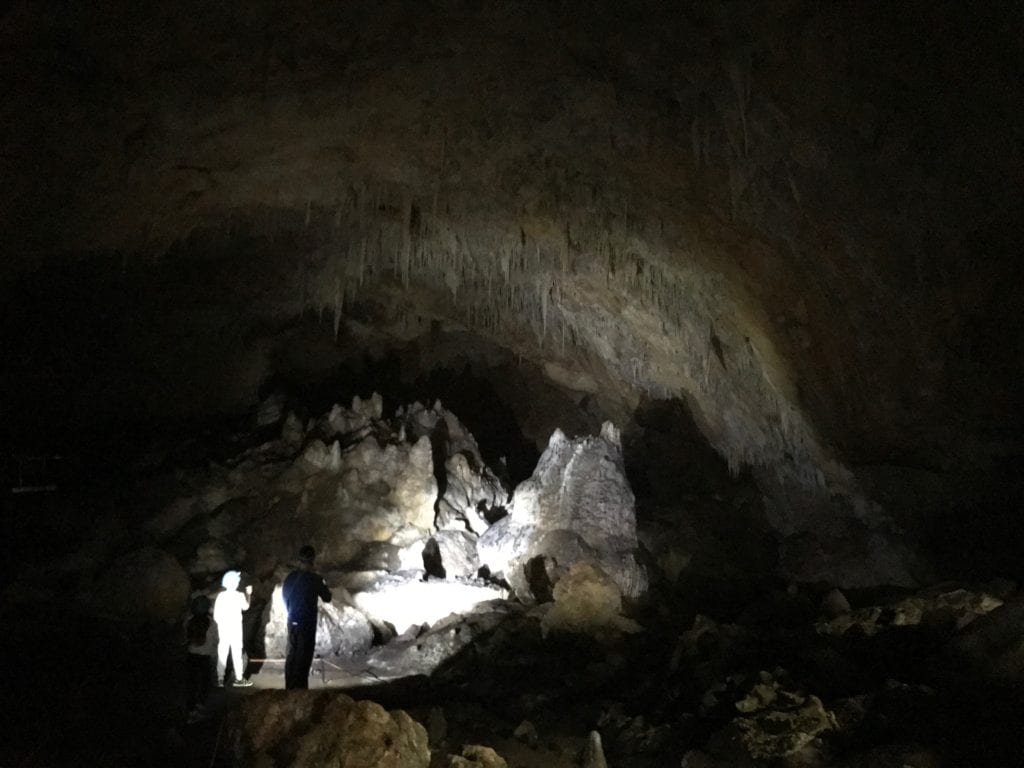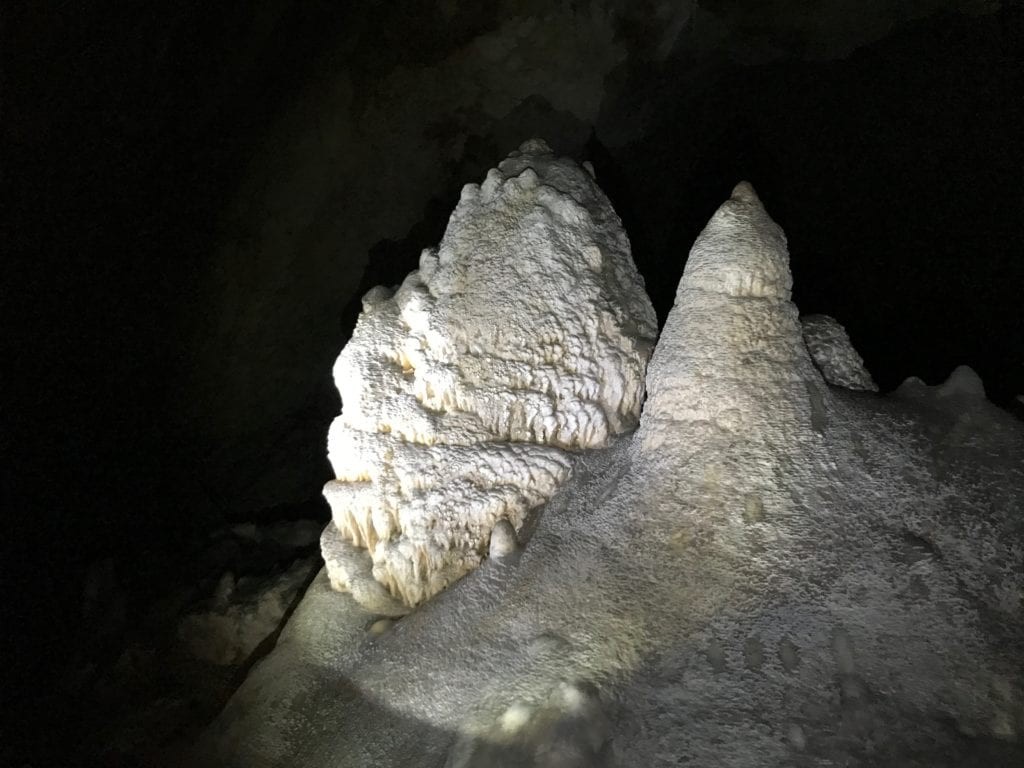 As well as some rather amusing ones 😉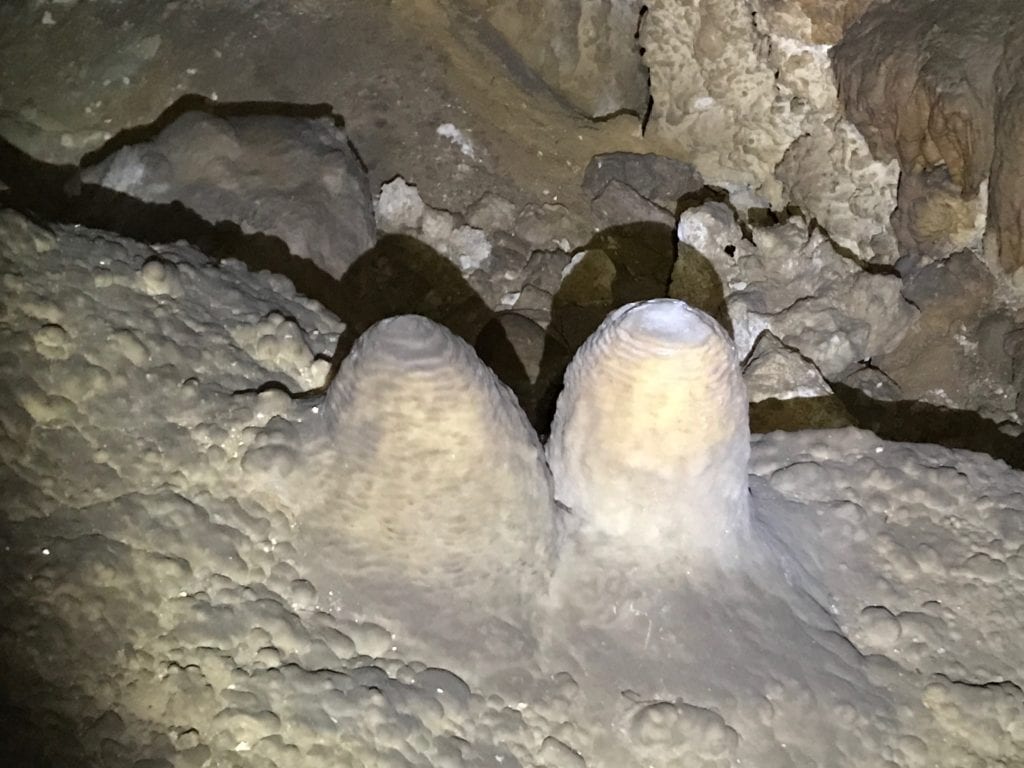 You follow the walkway around and through the caves until you come to a GIANT CAVE!!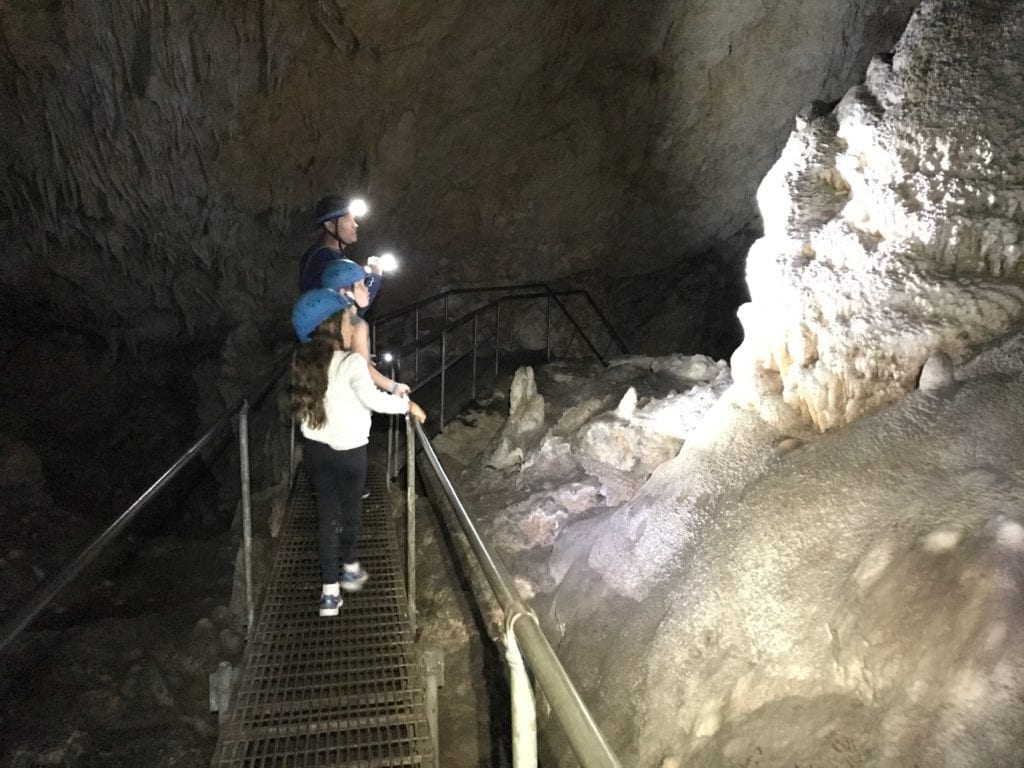 If you're lucky like we were we turned of all the torches and stood in the stillness and blackness of the cave…it was quite eerie but the kids loved it.
I mentioned the ladders earlier, they are quite challenging to climb as they are surrounded by rocks, I didn't have a back pack on and could imagine I would have struggled to fit through the tunnels with a back pack on.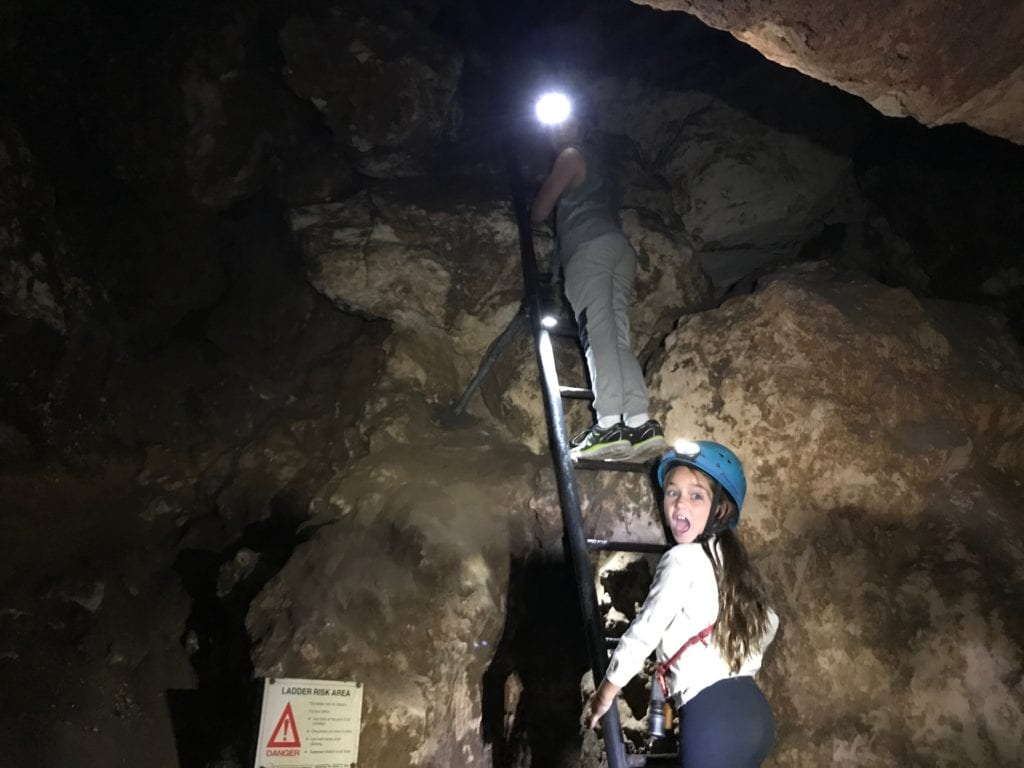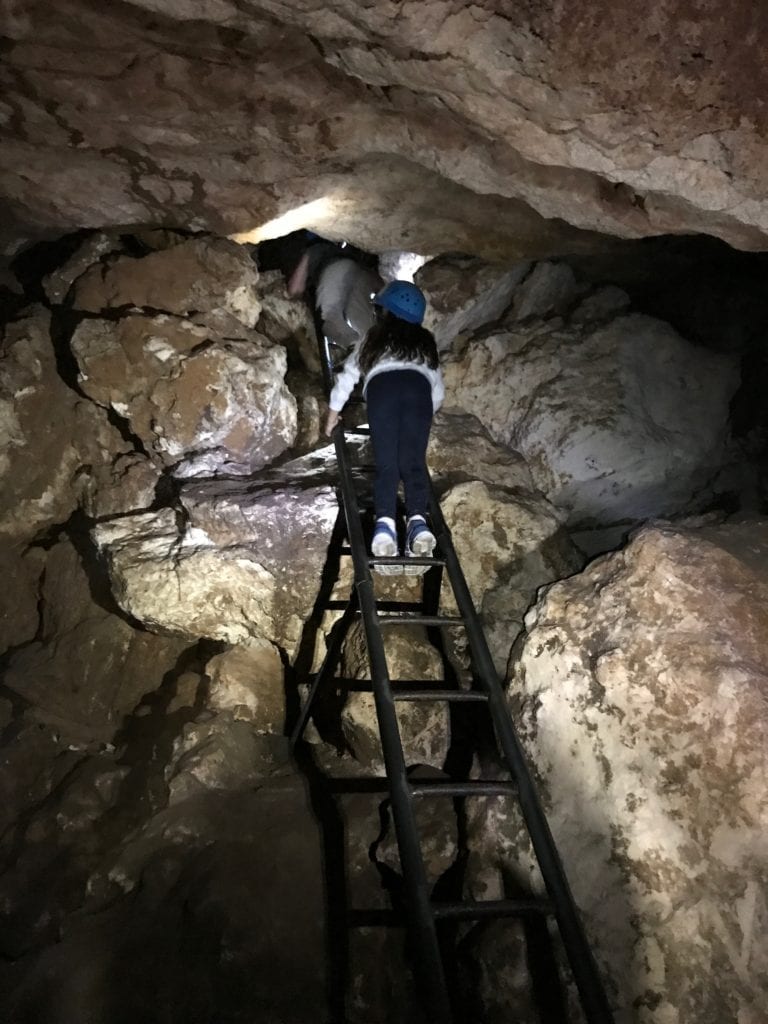 This is probably the only part of the tour that could get claustrophobic for some people, but you can move through the tunnels very quickly.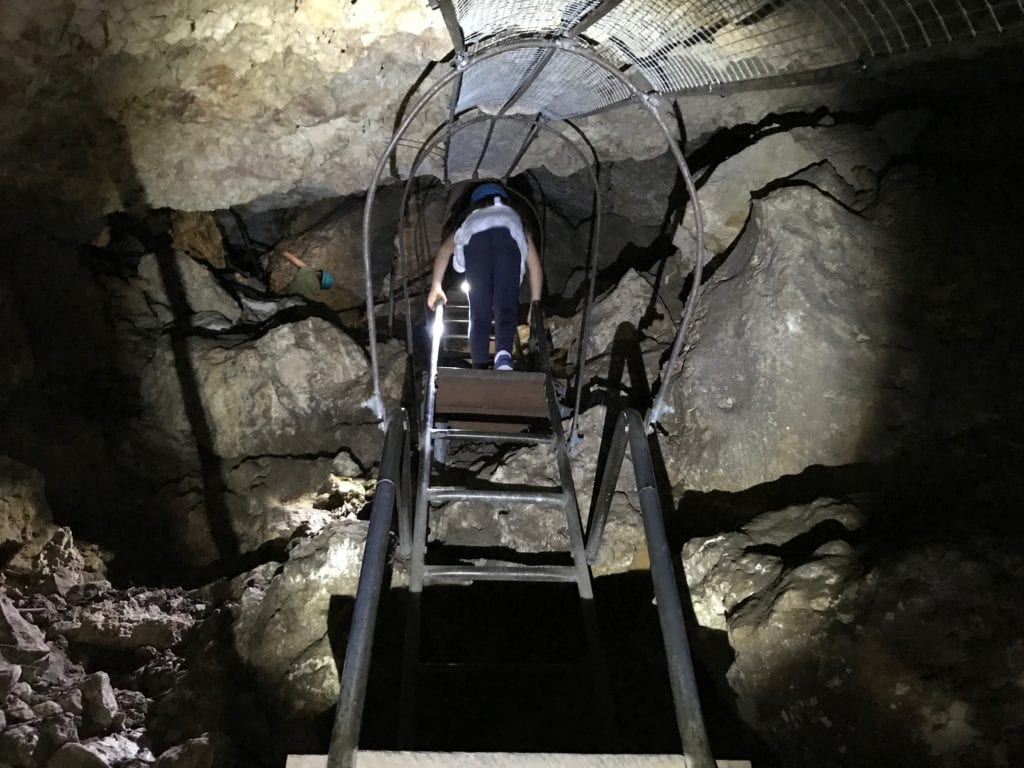 My husband just managed to fit through the gap!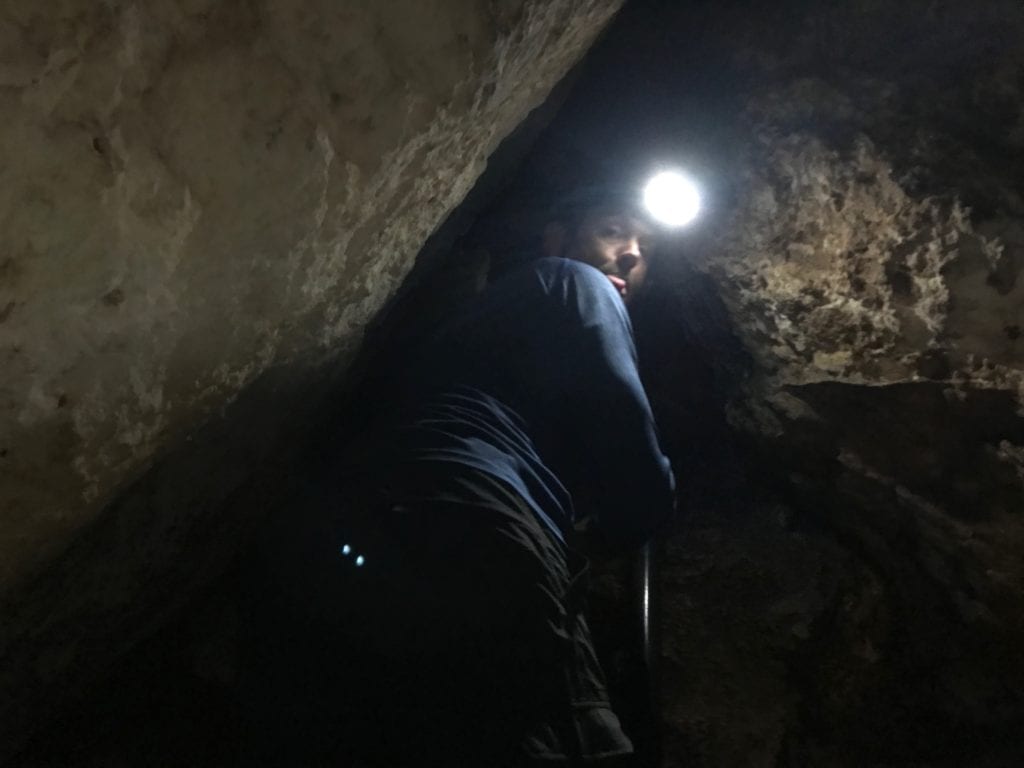 Next prepare for some rock scrambling on your hands and knees and some rather large scary shadows!
Oh I forgot to mention the abseiling!!! Well not really abseiling but it sure felt like it, at the end of the tour you have to guide yourself down a rather steep slope of slippery rock using a rope. So much fun once you're down the bottom.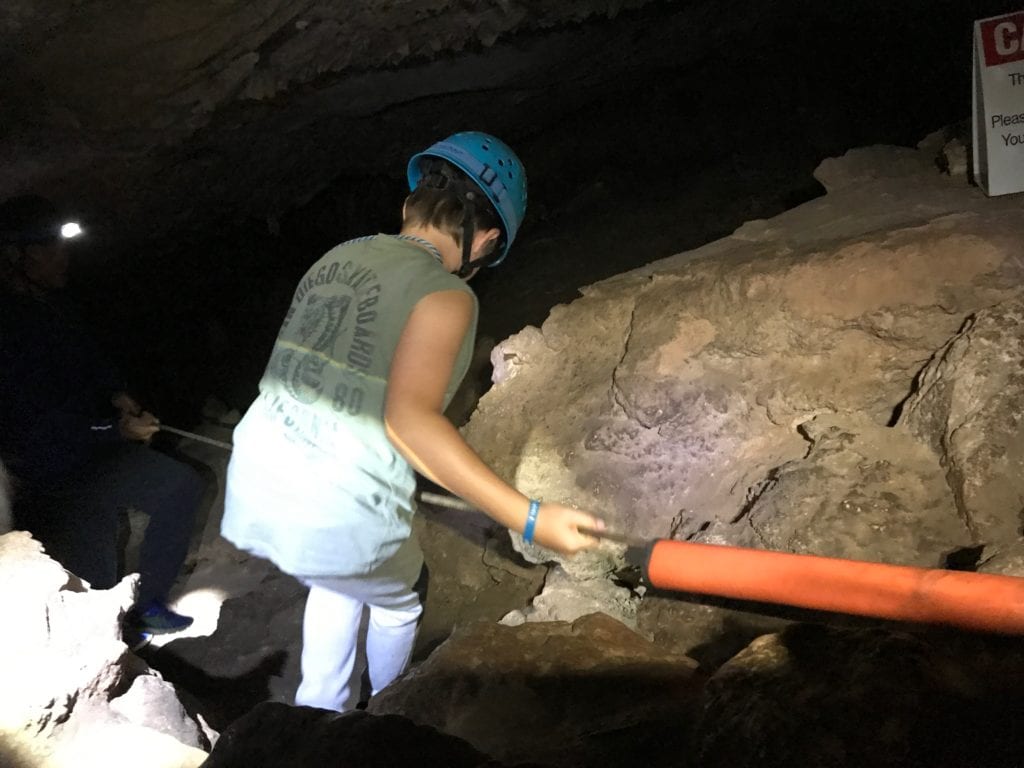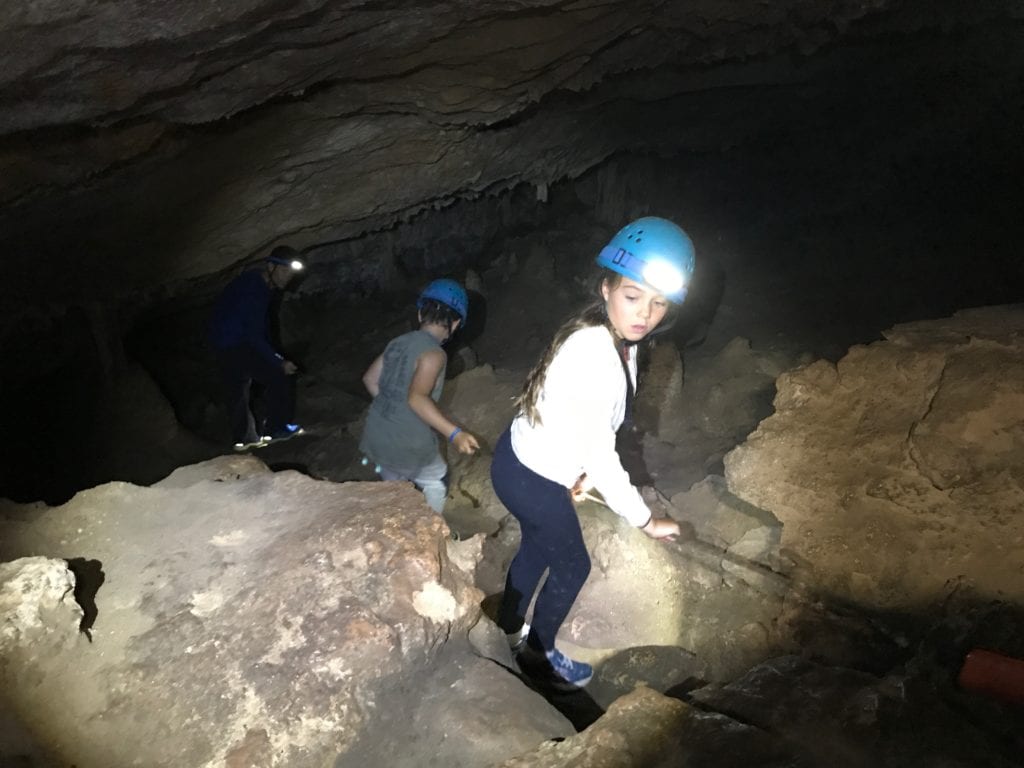 There's some steep steps as you come out of the cave and also a bit more hands and knees rock scrambling as you come out of this tiny hole!!!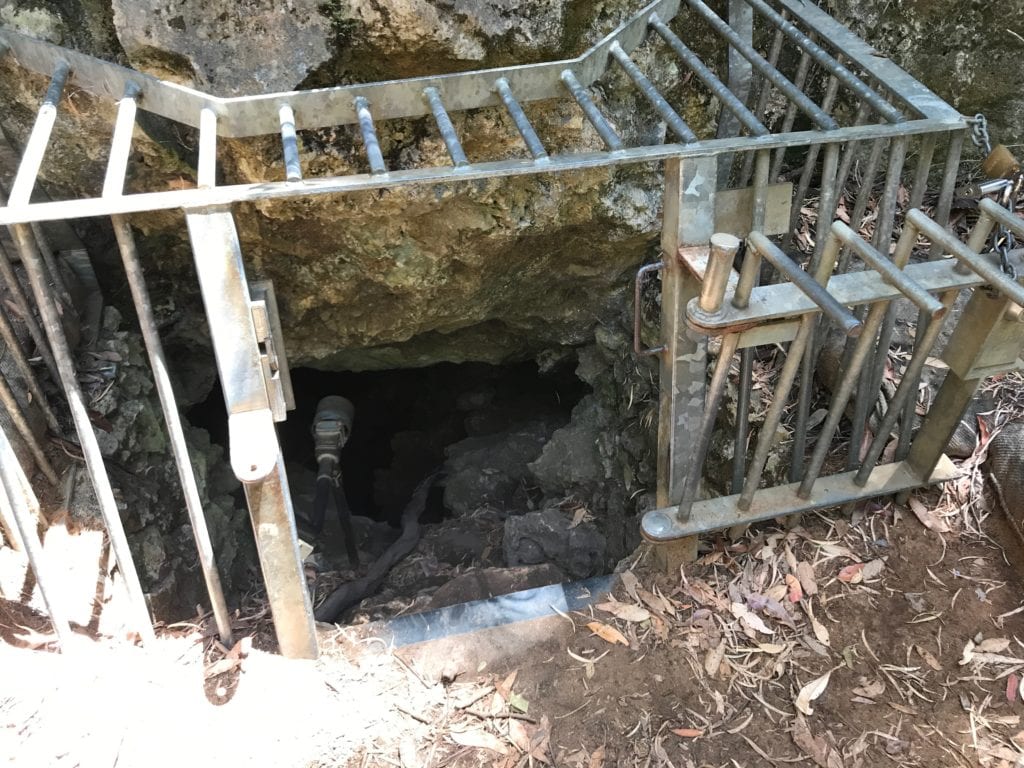 We've done a few of the caves around Margaret River and we think this was the best and most challenging.
MORE INFORMATION ON GIANTS CAVE OPENING TIMES AND PRICES: https://parks.dpaw.wa.gov.au/site/giants-cave
Find more caves in Margaret River
Find more places to visit in Margaret River