Home of the famous fried chicken waffles now includes a play area for kids! I couldn't be more excited when I spotted the little corner at the back being transformed into a cozy play area for kids. There are books, blocks, cars and various kids toys like a cash register and a toy phone. This can only mean one thing. I can have my coffee whilst it's still hot! Now that's sparking joy for me.
Not only do they have a play area, kids can also enjoy a complimentary babycino. May Street Larder also have an impressive kids menu as well, which also comes with a kids activity pack.
Now for the grown-ups, the food there is simply amazing! You have to order the soul sandwich (fried chicken waffles). We also ordered the fish tacos and shoestring fries. Cannot fault any of it.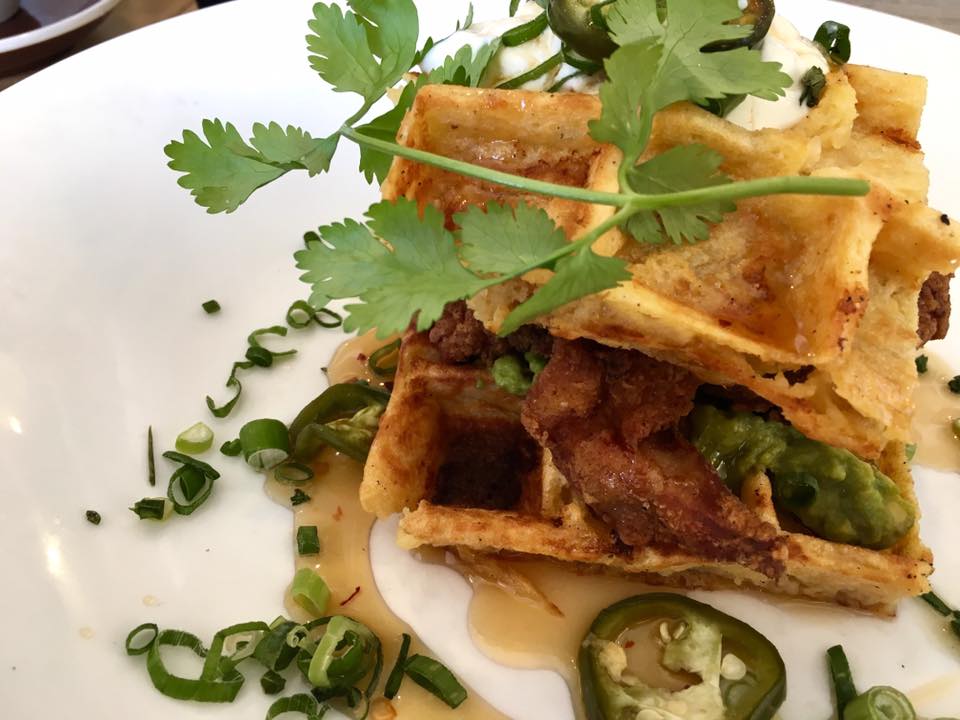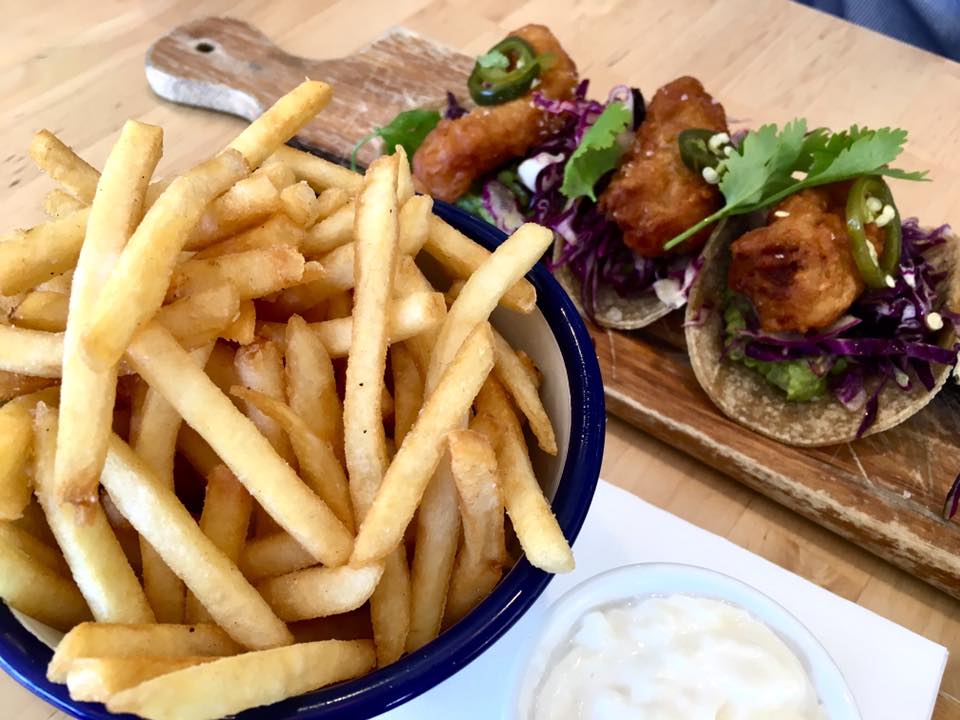 If you're after something smaller, their front food cabinet is always well stocked with various baked or raw treats. Whether you're after gluten free, nut free or anything, there's always something for everyone. To finish off, you'll also have to try their coco whip. A sugar-free guilt-free alternative to soft serve ice cream. You can choose various toppings to go with it too.
May street larder is located on Canning Highway in East Fremantle. Just a skip and hop away, you'll find the amazing Tuckfield Oval, which overlooks the iconic rainbow container structure. We always enjoy our treat at May Street Larder and the kids always look forward to it after their swim class across the road.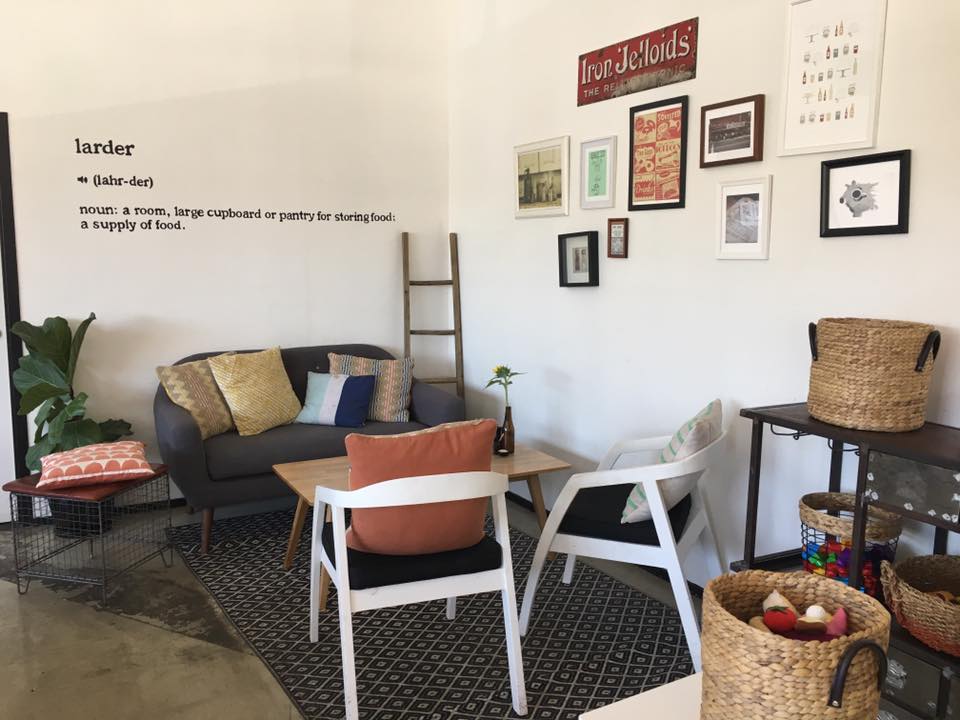 May Street Larder
155 Canning Highway, East Fremantle
Mon-Sun: 6.30am – 3.00pm
www.maystreetlarder.com.au
www.facebook.com/maystreetlarder