In the heart of the Perth CBD, you can find the DFES Education and Heritage Centre. This is a newly refurbished interactive museum detailing the history of the Fire and Emergency Services in Western Australia. If you have a little wannabe firefighter at home, then they will love a visit here!
On arrival, we received a map for the centre and directions from some friendly volunteers on the front desk in reception. Entry is free, so you can head straight in. From the front desk, you can spot your first fire engine with a restored, vintage engine located just beyond the reception desk.
Our first stop was next door in the Engine Room. This huge room is home to two fire engines, one modern and one beautifully restored vintage engine. Children are welcome to explore the cabin of the modern engine, touch the buttons and pretend to drive. The seats are high up, so parents need to stay close to assist kids getting in and out.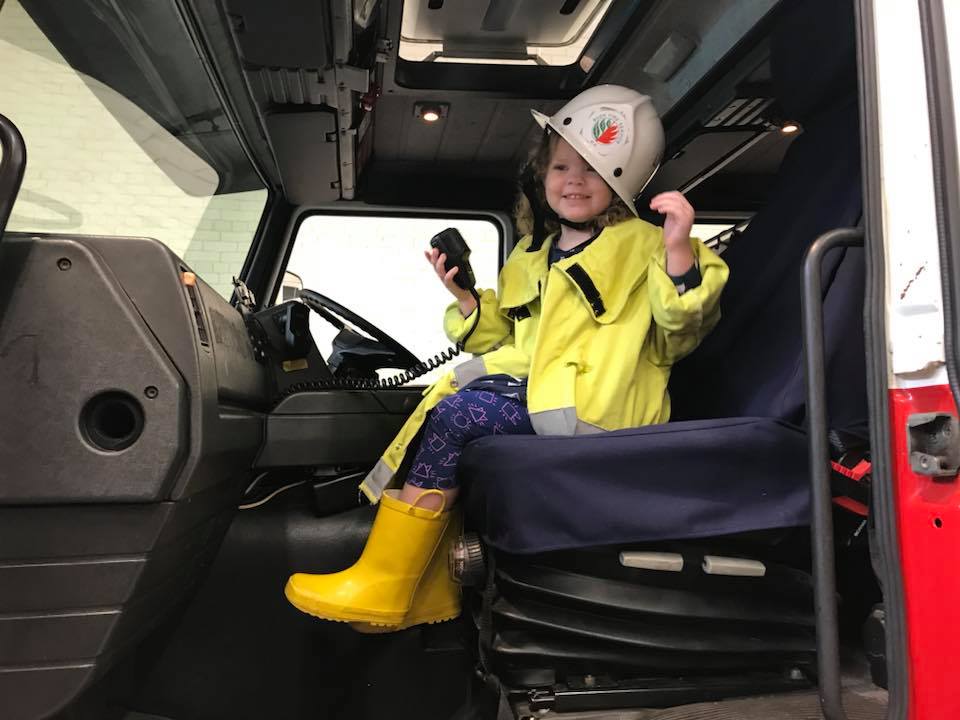 Down the centre of the room, kids can find helmets and jackets to dress up as a firefighter or an emergency services worker. We had a kind volunteer assist us in finding the right size jacket and helmet for Miss almost 4. She proudly jumped back up in the truck feeling like a real firefighter afterwards.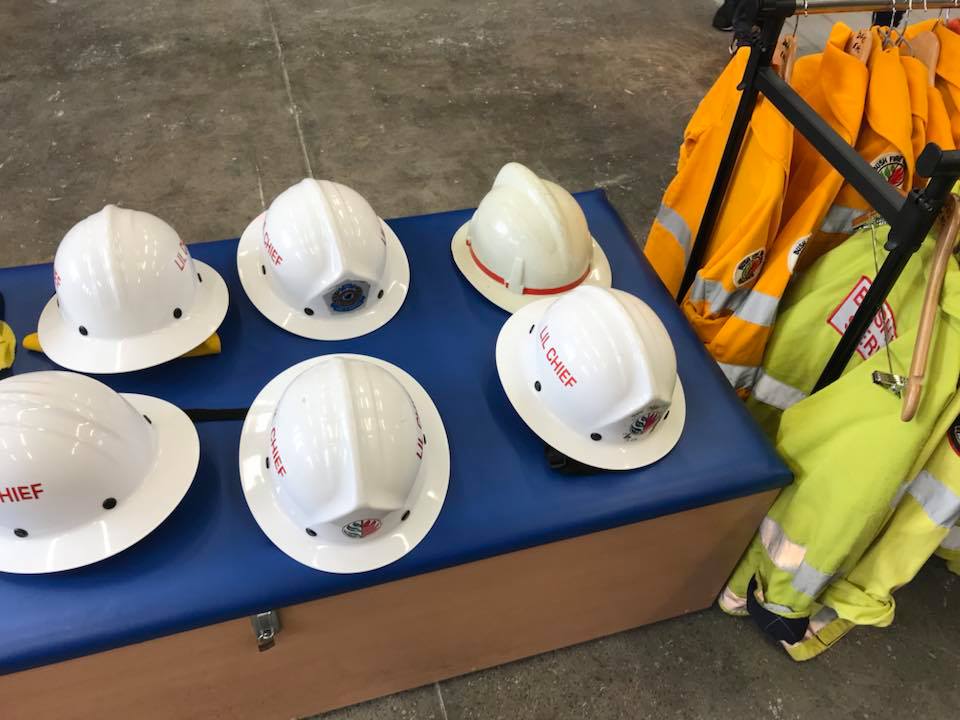 In addition to helping with the dress ups, the volunteers at the Centre are a wealth of information, explaining how the fire station operated in the early days, where different items were housed, and even interesting facts about the ornate ceiling tiles and the make-up of the walls. You'll never guess where the ceiling tiles originate from!
Around the edges of the Engine Room, you can find other interesting displays. You can ring the bell that was used at the first alarm originally, see examples of different uniforms and helmets as they have changed over time, as well as other emergency services equipment such as the jaws-of-life used to cut open crashed cars.
In a smaller room adjacent to the Engine Room, you can find the Heritage Gallery. This contains more examples of equipment emergency workers have used, such as breathing apparatus and pumps for accessing smoke-filled buildings, as well as more uniforms, radios and medals firefighters have been awarded. I'll admit this didn't grab Miss almost 4's attention so much, but there was lots of interesting information to take in for older kids and adults.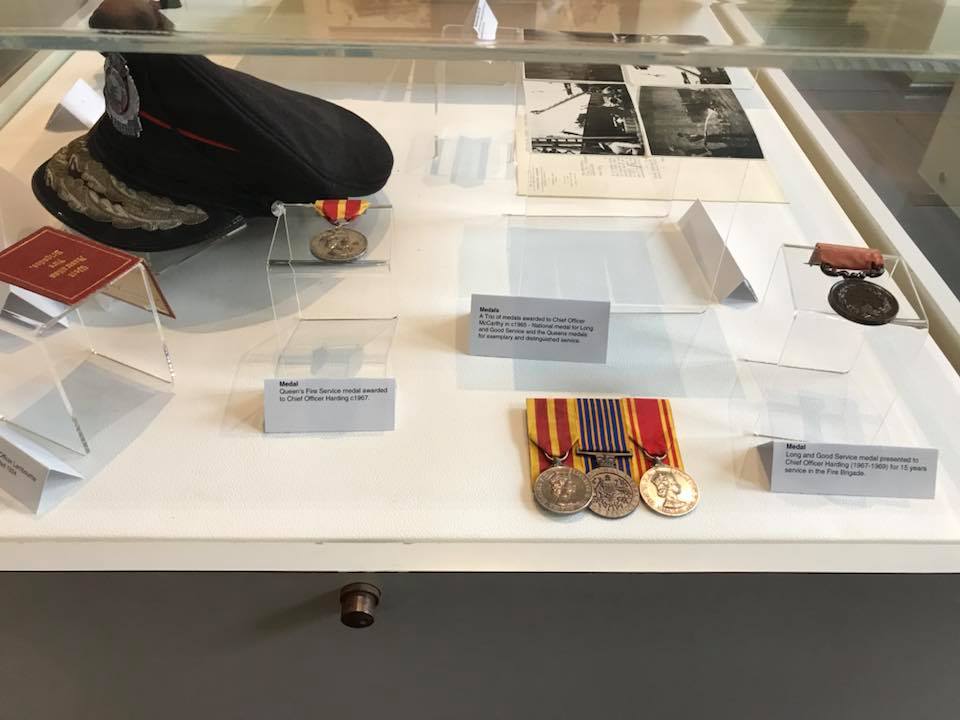 Once we'd finished exploring downstairs, we headed upstairs to the Kid's Corner. This space includes fire engine toys, jigsaw puzzles and a magnetic dress-up doll. There is also a shelf of books for all ages with some comfy seating. It's a nice quiet spot to take a short break and take things down a notch if little ones are getting a bit overstimulated. Miss almost 4 enjoyed reading a story and was hard to pry away from the jigsaw puzzles and the magnetic dress ups.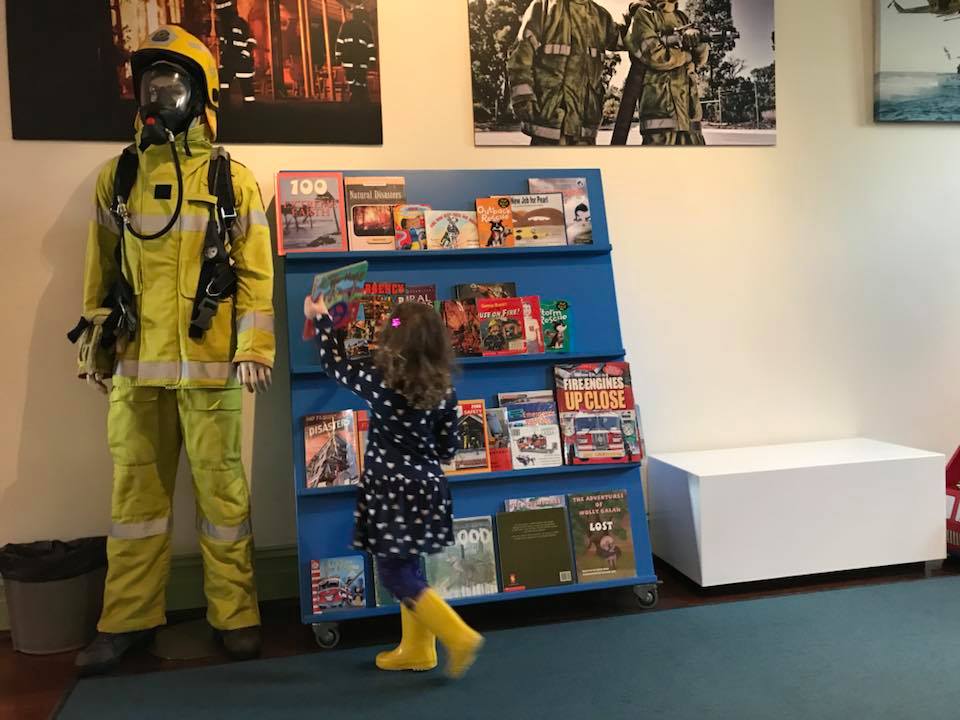 On finishing up our colouring, we headed out into the All Hazards Gallery. This is packed with interactive displays and information, from weather hazards, bushfires and house fires, to what to do and what to pack in an emergency situation. For example, Miss almost 4 learned how to crawl low in smoke and test the door to see if it's hot in the house fire section. She explored the emergency equipment in the What Are We In For? space, which is decked out like a living room prepared for a massive storm.
Another section explores what you'd need to survive if you went out into the bush. This features a climbing wall with lots of useful facts. Lots of kids seemed to enjoy following the three quests outlined on the wall.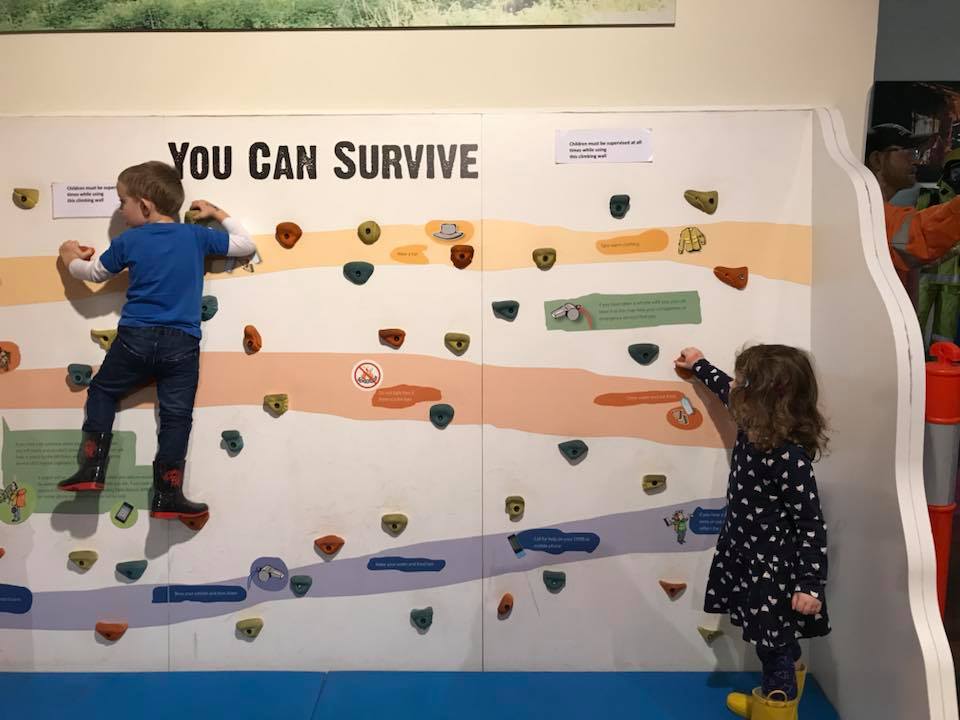 Many of the natural disaster displays feature examples from Western Australia, including the hail storm I'm sure we all remember from March 2010, earthquakes in Kalgoorlie, and tornados hitting areas of Perth and WA. Firefighters lost battling disasters in WA are also memorialised within this area.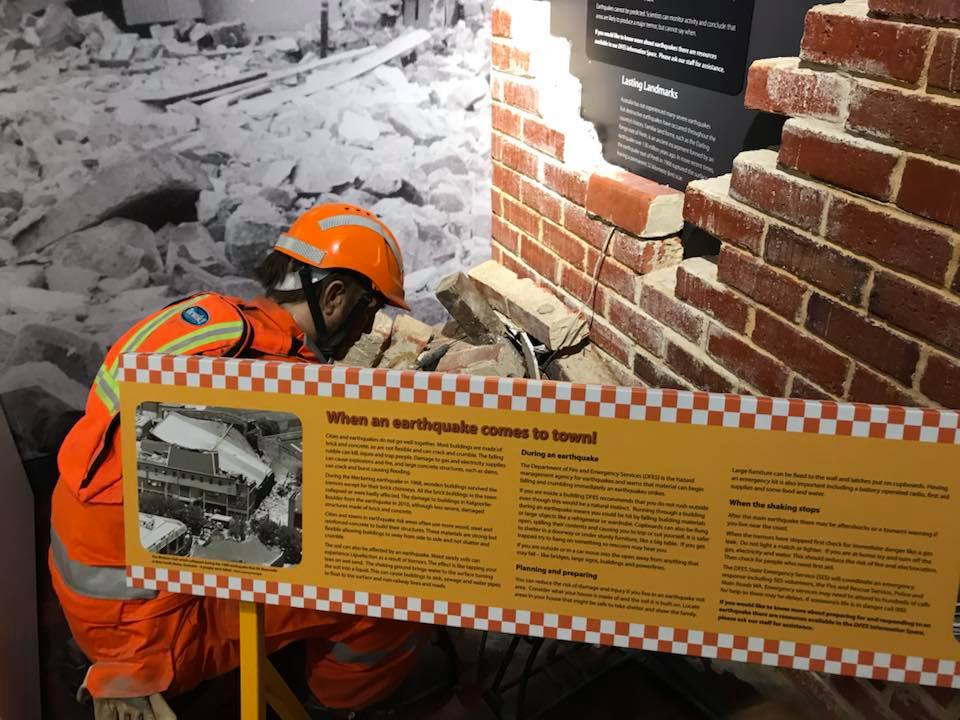 We were unable to get access to the old stable yard area outside today due to some works going on, but even this has the nice touch of a memorial to the early horses used to pull the first steam-powered fire engines. The old stables they once lived in have been removed, but plaques are set into the pavers with the horse's names.
Also adjacent to the Kid's Corner upstairs is the DFES Information Space. This has two web kiosks available with interactive educational games and access to relevant emergency services information. There is also a wall of useful flyers for adults who may want more information on how to prepare their home and family for an emergency situation.
We spent probably an hour and a half exploring the DFES Education and Heritage Centre today. Miss almost 4 dressed up and explored the modern fire engine twice, and spent ages in the Kid's Corner especially. You could easily spend much longer exploring.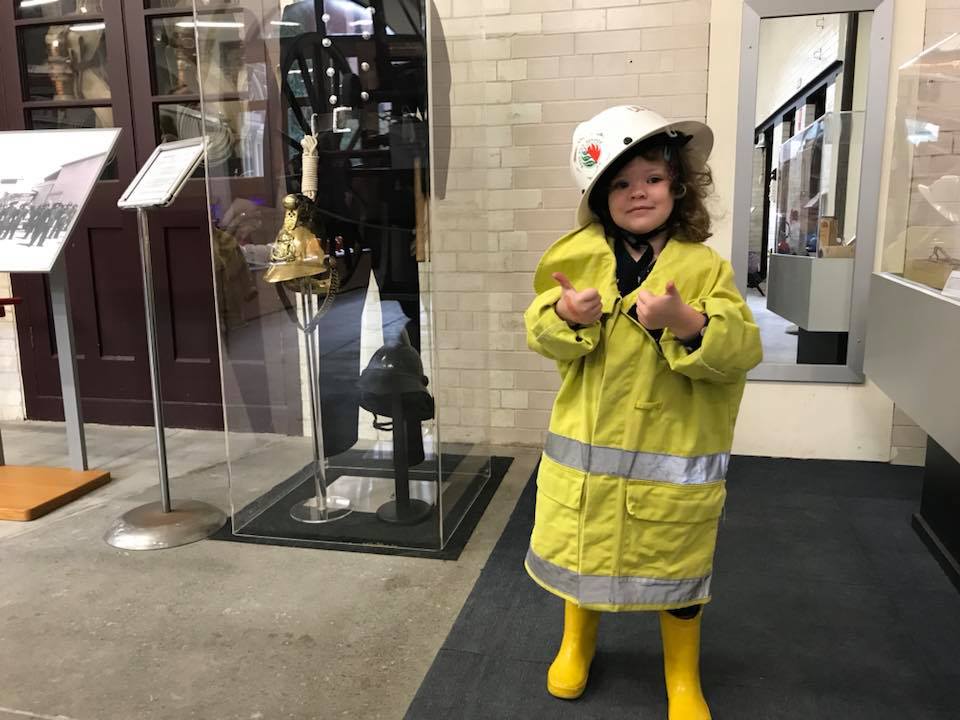 DFES Education and Heritage Centre
Located on the corner of Murray and Irwin Streets, Perth
Open Tuesday, Wednesday and Thursday from 10am to 3pm
www.dfes.wa.gov.au
Public car parking is available on Pier Street and Wellington Street. Otherwise, the Centre is a short walk from either Perth or McIvor Train Stations, or jump on a Red Cat and disembark at Stop 27 – Royal Perth Hospital.
The DFES Education and Heritage Centre has public toilets, including disabled and baby change facilities, onsite. However, there are currently no refreshments available at the centre. We found Miss Maud's café a short walk back up the street on the corner of Murray and Pier Streets.
Find more things to do with kids in Perth