The Henley Brook (affectionately known as "The Hen") is found on West Swan Road in the Swan Valley. The family friendly pub-restaurant is a brilliant perfect place for a relaxed family meal – there's tasty food, good vibes and so much space for the kids to roam around and be free.
The Hen has a choice of indoor and outdoor dining, as well as comfy couches, barstools and tables on the veranda or picnic rugs on the grass in warmer weather. If you'd like to sit inside, I recommend you book in advance as these tables get snapped up quickly.
We had a delicious lunch on a crisp winter's day. It's a fantastic place to enjoy a glass of red by the roaring fire!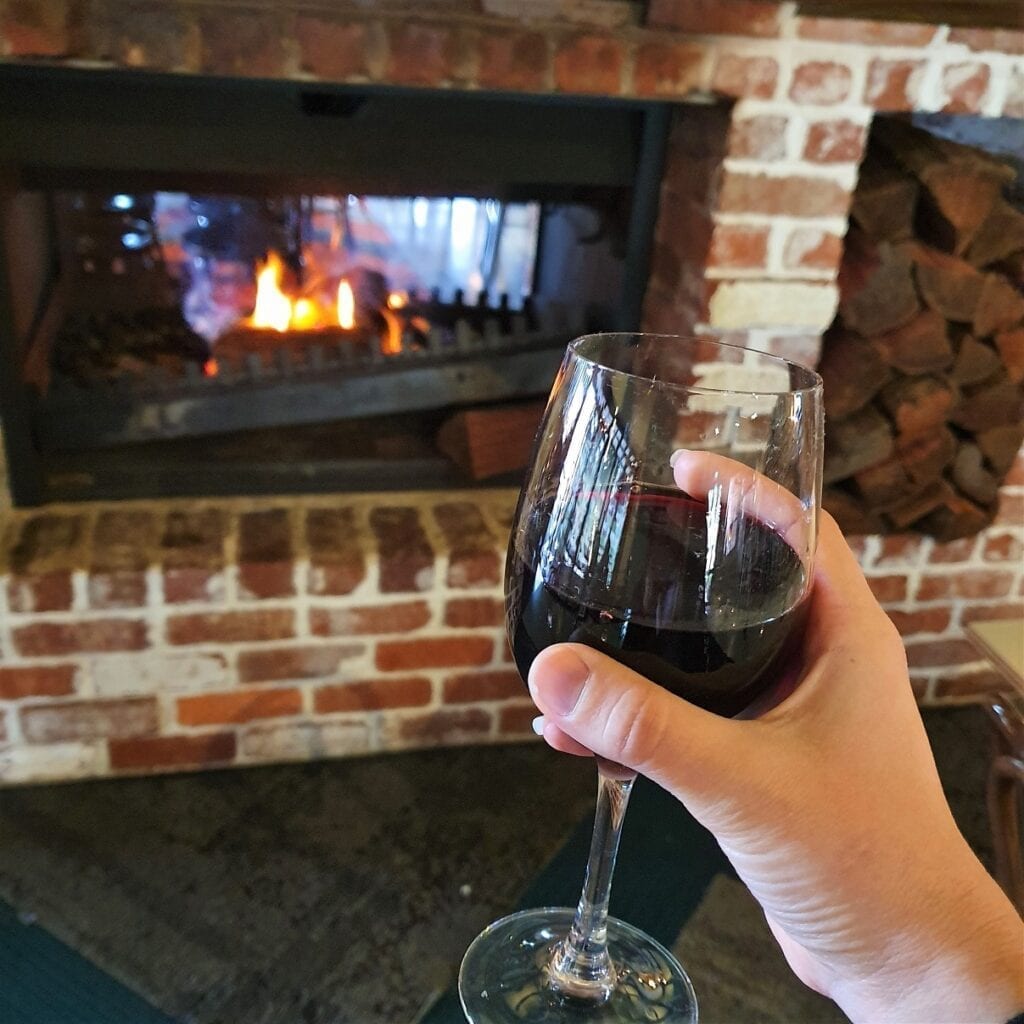 There's tones of country charm at the Hen, with exposed bricks, timber beams and many vintage farmyard touches. The cosy bar has local craft beers on tap, as well as wines and ciders. They even make a good cup of coffee.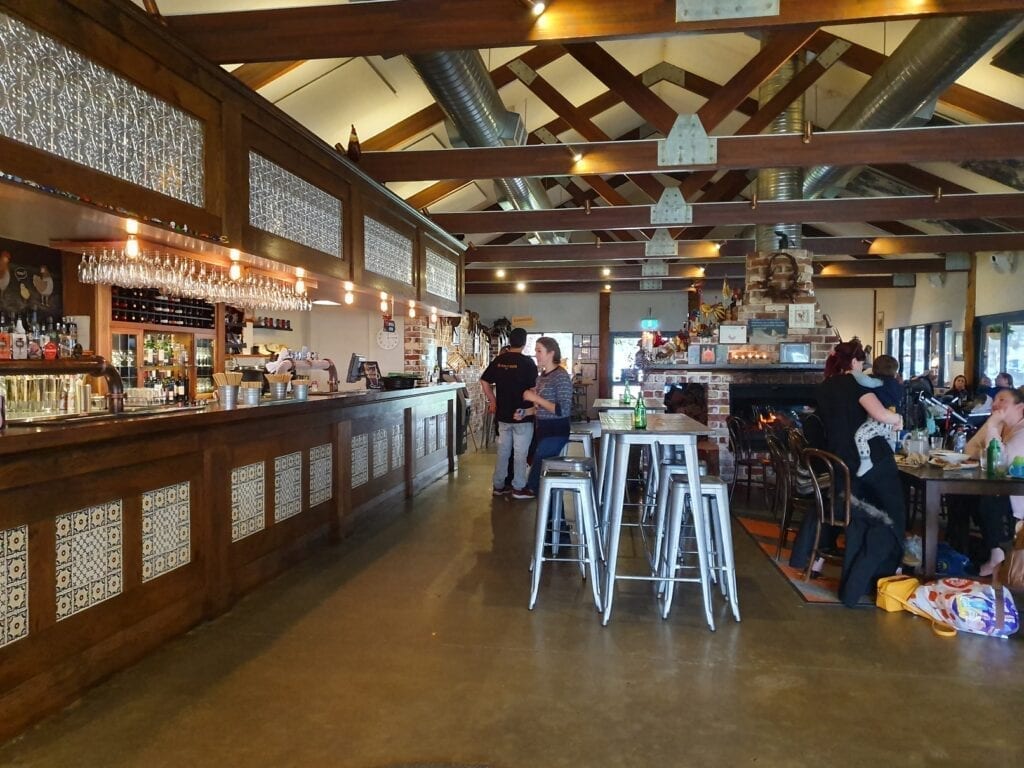 For children, there are kid-sized milkshakes served in little bottles, as well as juices and water.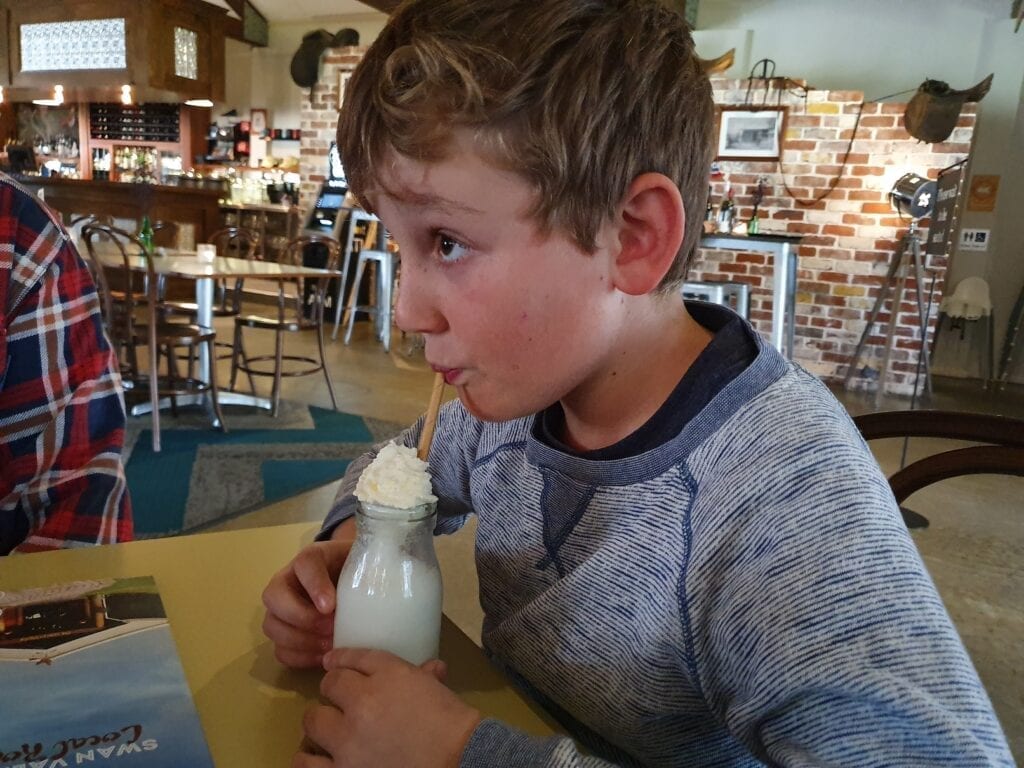 The Food
On the menu are pub-style salads, burgers, parmys, share food and lots more. Out the back, there's a wood fired pizza oven cranking. And Little Chef was keen to by-pass the kids menu to make use of the Thursday special "Half Price Pizzas". The meaty "hunter" pizza ($23), was topped with beef fillet, pepperoni, pork belly, caramelised onion, roast capsicum and BBQ sauce. I didn't mind him having an adult sized pizza, since being half price worked out about the same as a kids meal, plus he shared a few slices with us!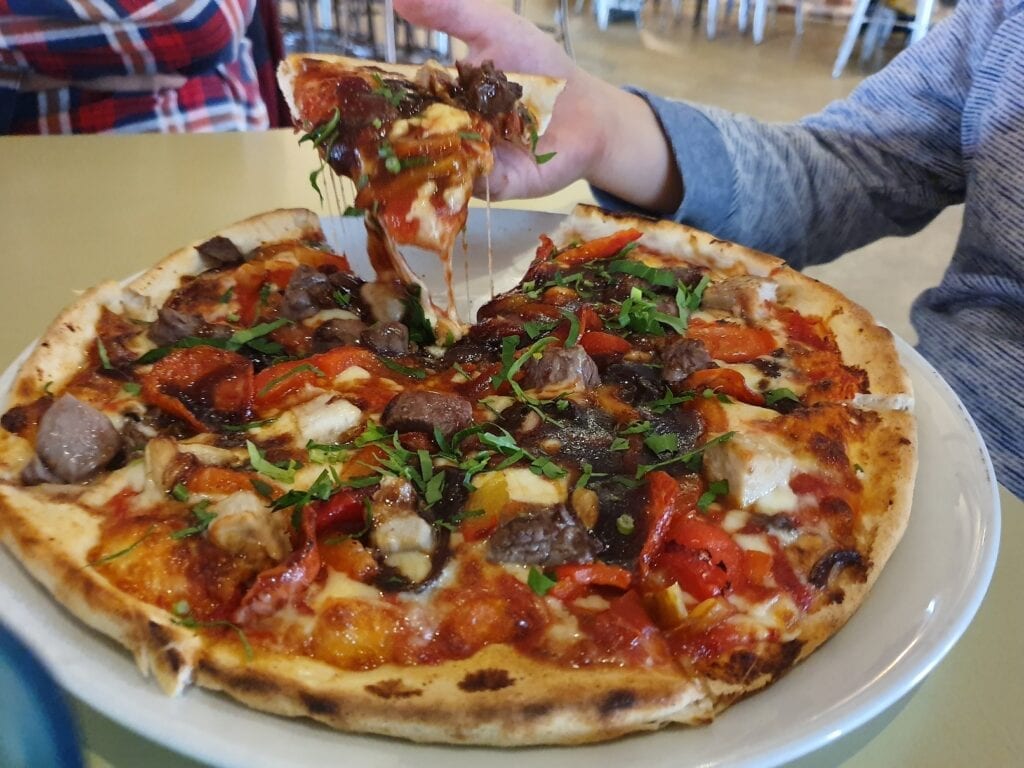 The kids menu has a decent choice of dishes.
I loved the tender slow cooked pork belly, $32. Presented with crispy crackling, the belly meat was succulent and delicious. Underneath, was a creamy mash, fresh green beans and gravy.
My mum enjoyed the barramundi fillet, $30, with spiced cauliflower rice, sumac dukkah, artichoke, roasted zucchini and baba ghanoush.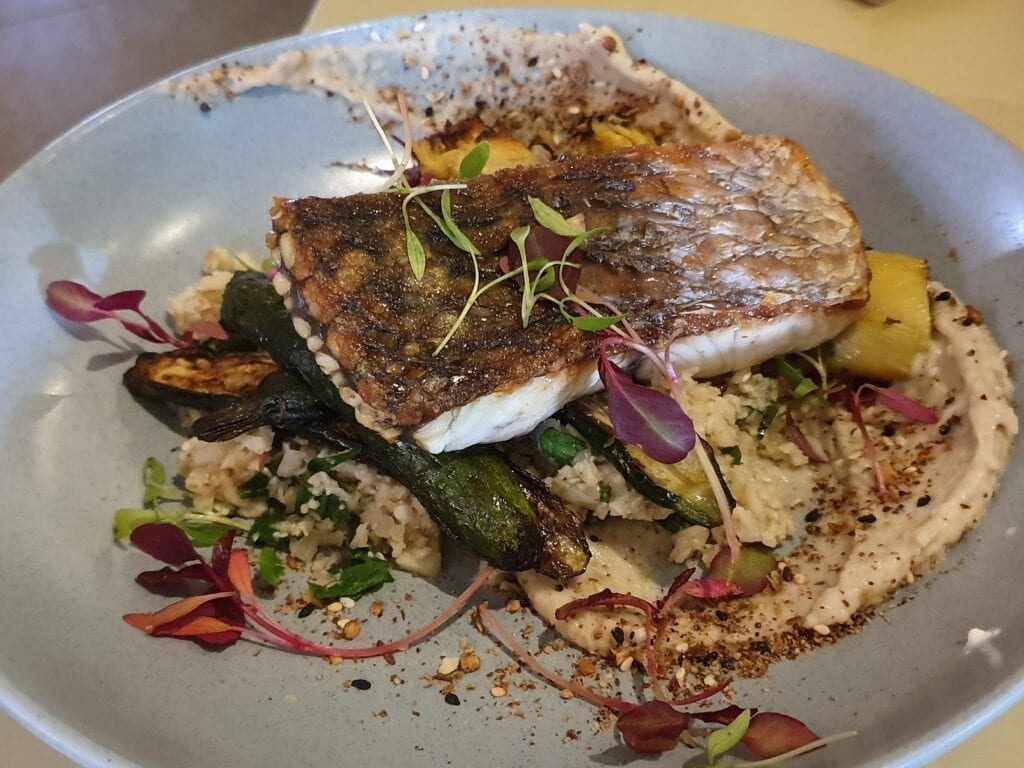 Outside, under the shade of the big gum trees, there's loads of room to for kids to roam around and explore.
There's a play kitchen, logs to climb, wigwams for making a bush cubby, big tyres, ropes to swing from and more.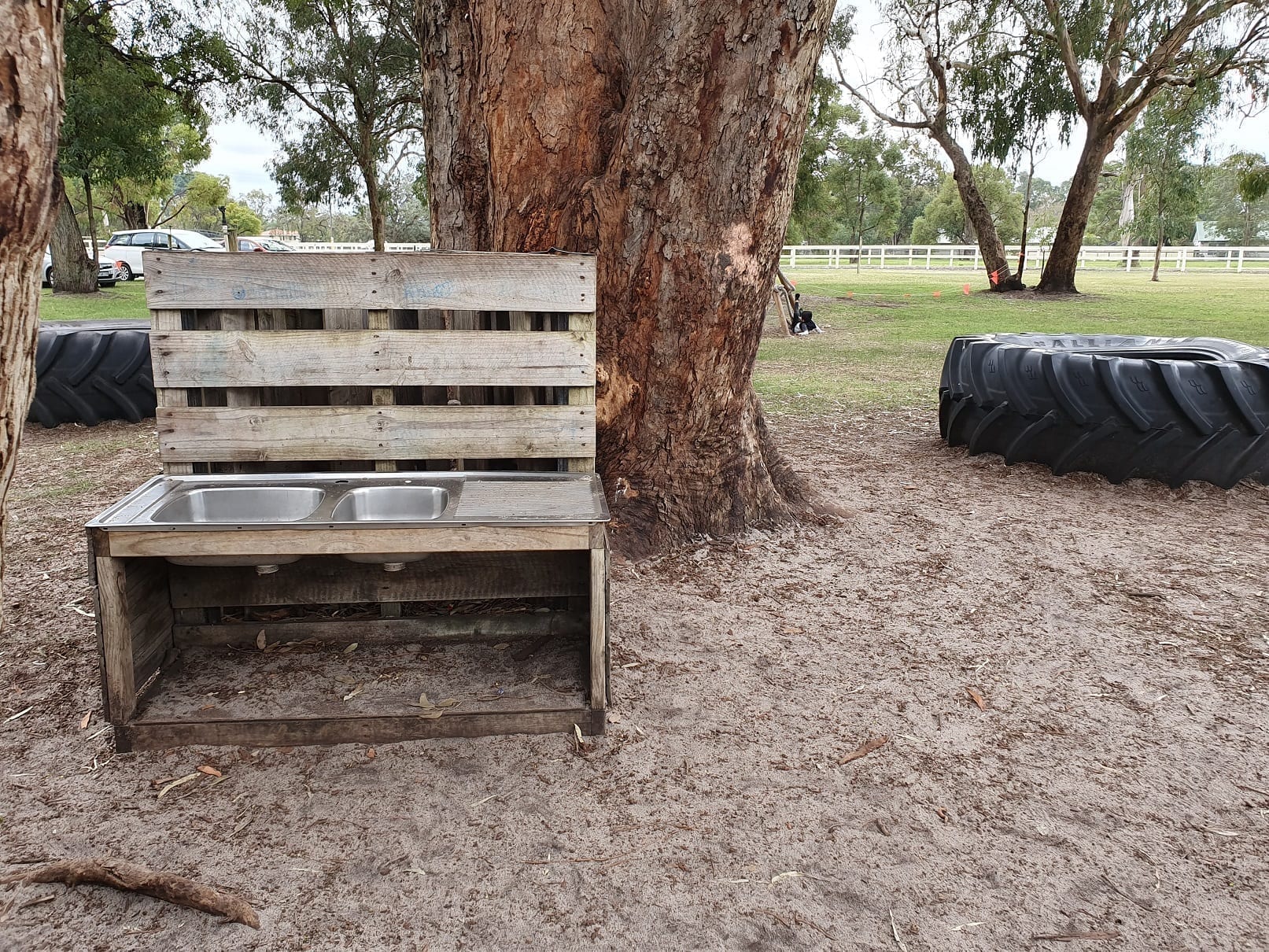 There's balls and goals for a ball game – we even spotted a game of Frisbee happening too.
We all really enjoyed our lunch at The Hen, which is open seven days a week for lunch and also some evenings for dinner. The staff are really friendly, engaging and made us feel welcome. It's not our first visit to The Hen and it certainly won't be our last!
Find The Henley Brook at 9810 West Swan Road, Henley Brook.
Get more info on their website.
Find more family friendly restaurants
Find more things to do in the Swan Valley