The Guildford Hotel has been a state treasure since the 1880's and a popular watering hole of yesteryear, until tragically in 2008 when the heritage listed beauty was gutted by fire. But in 2016 they finally reopened their doors to a stunning restoration that was worth the long wait.
The building is amazing with its commanding Belvedere tower outside and an entrance boasting open roofed dining. You won't know where to look! They even have a retractable roof and an indoor tree!
Remnants of the original interior are everywhere with exposed bricks made by convicts and giant charred jarrah beams that once supported the second floor.
The space is airy and fills with a golden light even on an overcast day.
There are so many seating options and something for everyone.
Ample seating indoors in the main dining area and the sports bar.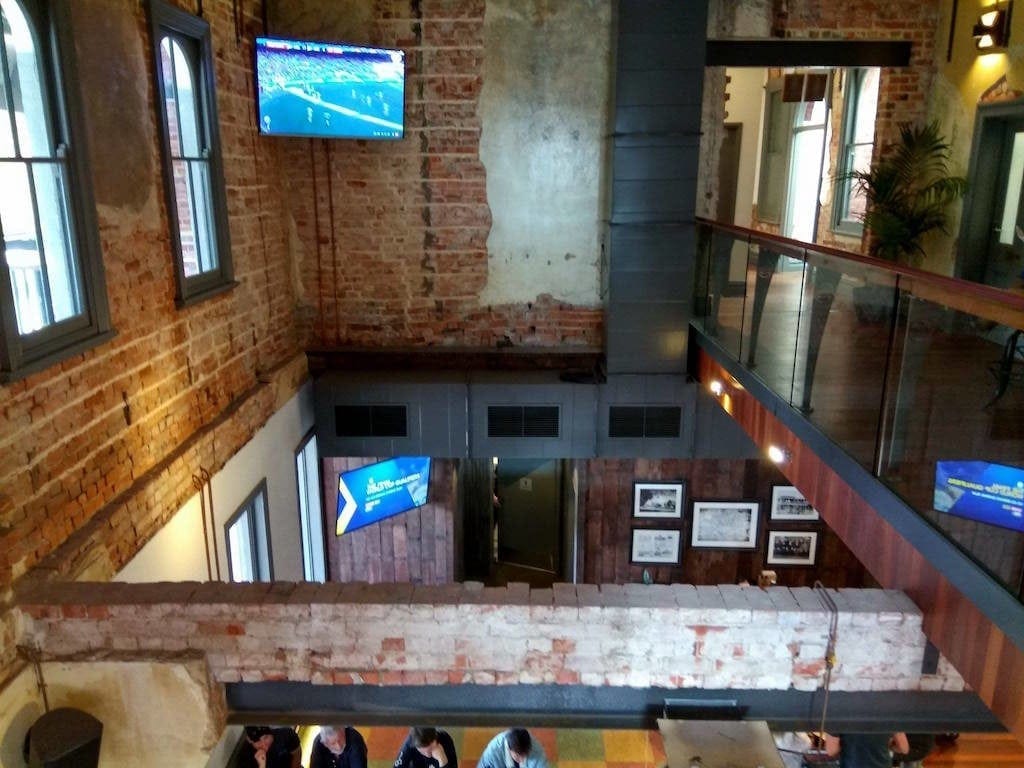 The beer garden is huge with lots for little ones to look at and explore.
Take a photo in front of the "trains" which are actually meat-smokers! Chugga Chugga – Nom-Nom!
Order some swanky cocktails from the Whisky Bar upstairs and rest upon plush seating like the Baroque Queen you are!
Endless areas to discover – so we explored them all!
Enjoy a bird's eye view of central Guildford on one of the many alfresco verandahs with a pint or two!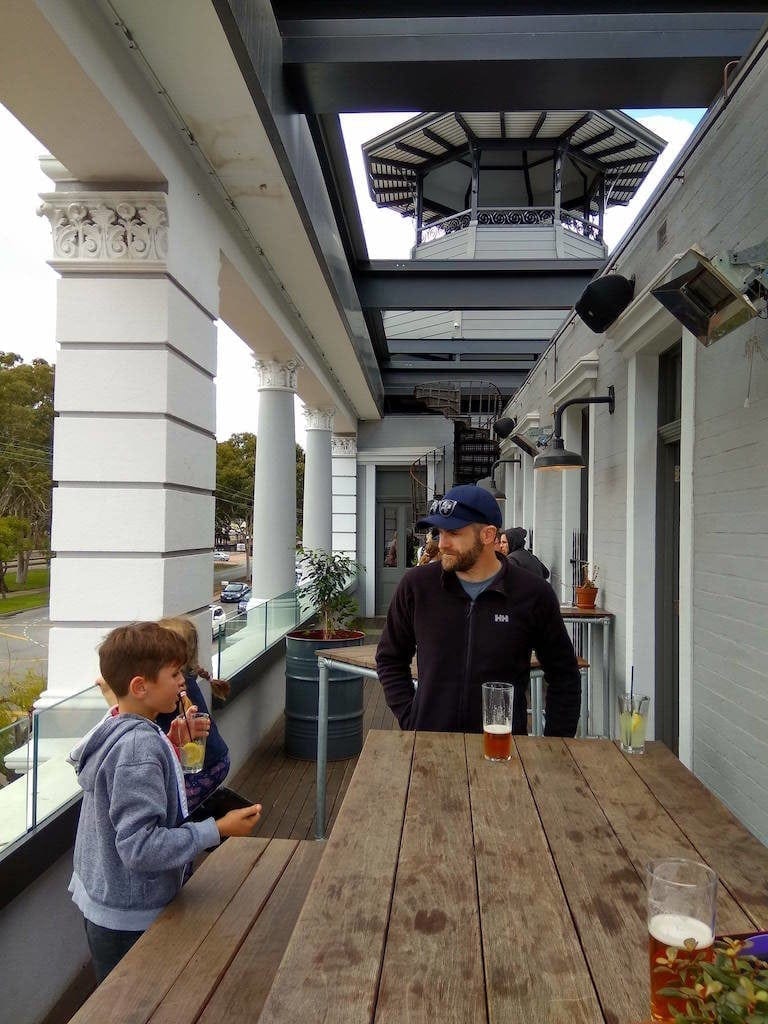 Speaking of pints, they have 18 beers on tap!
…and a drool-worthy menu for both little and big appetites!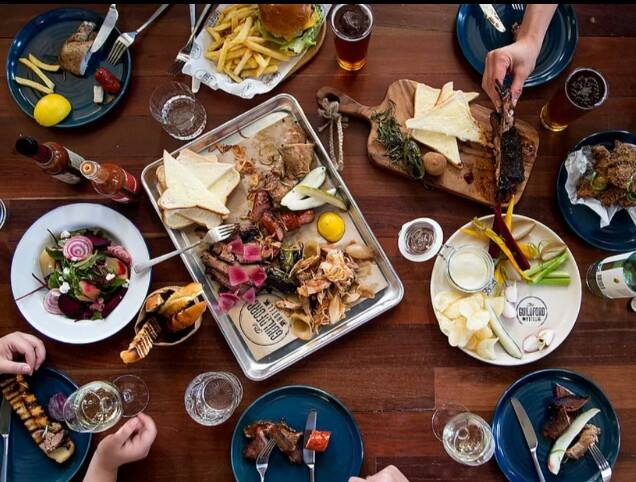 The Guildford Hotel is a walk in venue with group bookings available. We had no problems snatching a table but this was mid-afternoon, probably best to go with that time slot or get in early before the lunch rush.
Keep in mind that this is a super popular area with very limited parking. See info from their website below.
Open 11am – late
Fridays & Saturdays 11am – midnight
159 James Street GUILDFORD
(08) 6336 9766
info@theguildfordhotel.com.au
www.theguildfordhotel.com.au
​
There is limited street parking around the hotel. There are also two large carparks at Guildford Train Station available and free of charge on Saturdays and Sundays, accessible from James Street and Stirling Street, Guildford.
Find more family-friendly restaurants in Perth
Find more places to visit in the Swan Valley