If you're travelling to the Great Southern towns of Denmark and Albany with kids, you'll need to stop for a break or four! While there are a few roadhouses along Albany Highway, my tip is to save the toilet stops for the towns, where the facilities are much better maintained, as well as there being playgrounds and good food. Here's my guide to an Albany Highway road trip with kids;
Williams
At the brilliant Williams Woolshed families can enjoy a bite to eat at the delicious café, while the kids can have a play in the sandpit. The Woolshed also has a drive through coffee window, for those wanting to eat and caffeinate on the go.
Then enjoy some retail therapy at the boutique shops or even learn a little about shearing life at the walk through shearing display. See more in the Buggybuddys review.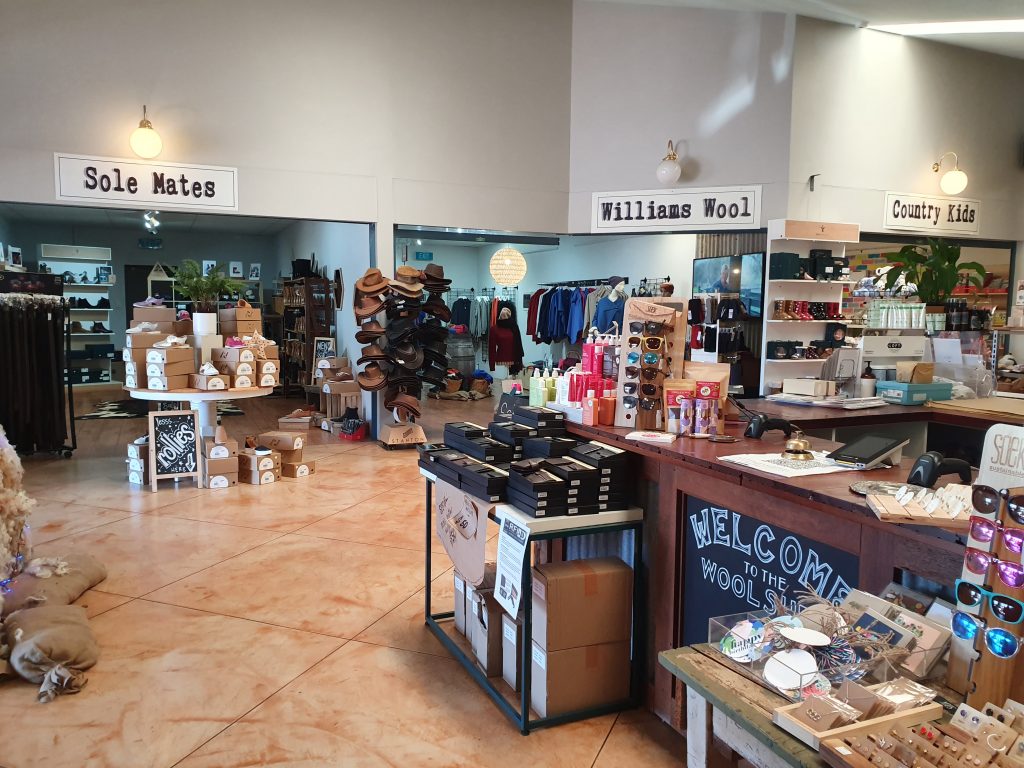 Look for the giant numbat on Albany Highway – kids will love stretching their legs at the Williams Lion Playground! There's slides, swings and even a flying fox. The park has lawns to throw down a picnic rug and enjoy a bite to eat on the go, as well as covered tables, BBQs and very well kept toilet facilities. See more in the Buggybuddys review.
Kojonup
Kojonup is found a little over half way down Albany Highway, and is a great place to park up. The main street has bakeries and shops to browse, and the "Kodja Place" is excellent for tourists too.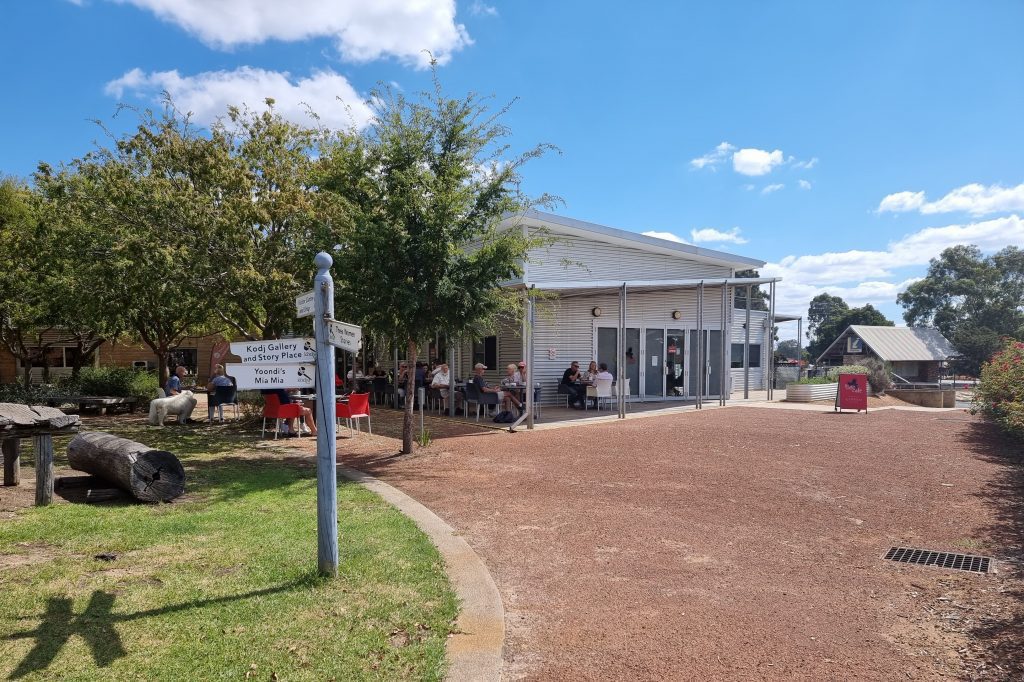 Here you'll find an information centre, the Black Cockatoo Café, local museum, public toilets, playground and even a Rose Maze! See more in the Buggybuddys review.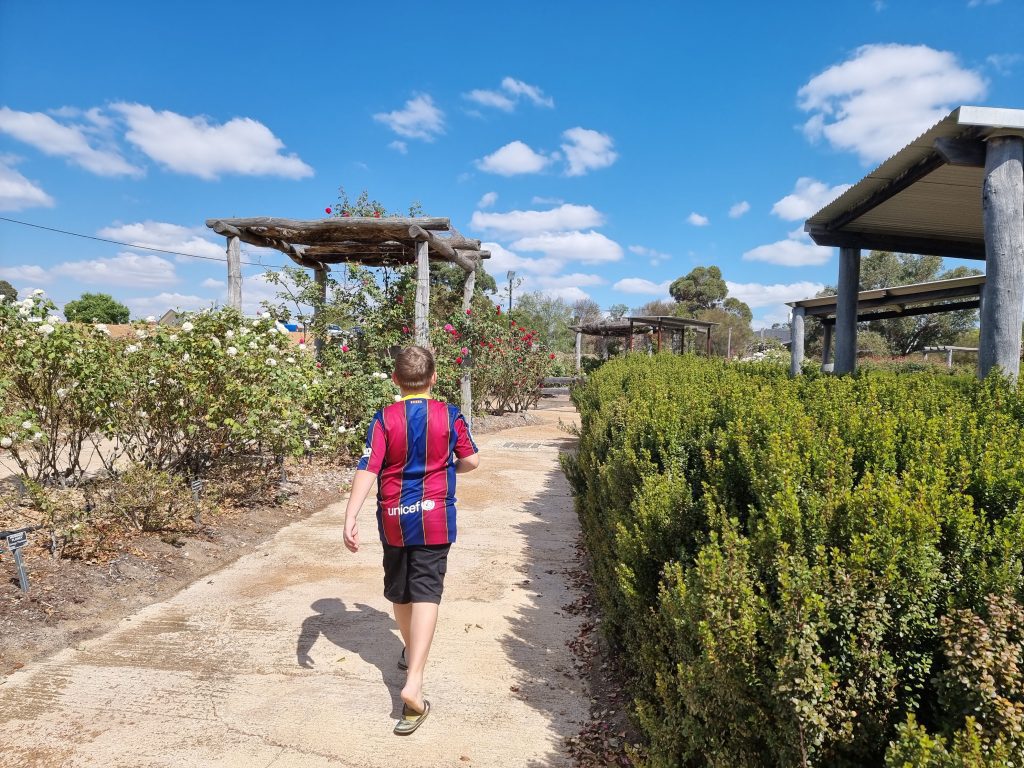 Mt Barker
There's more to Mt Barker than free range chickens! There's cafes to grab coffee, and the immensely popular Mount Barker Bakery has a lip-licking selection of pastries. Grab them on the go, or enjoy them at the nearby Wilson Park playground and skate park. The Mount Barker region is also home to some of WA's best wineries. Be sure to duck into Plantagenet Wines on Albany Highway for a tasting (as long as you're not the designated driver, of course!) It also has a small kids play area.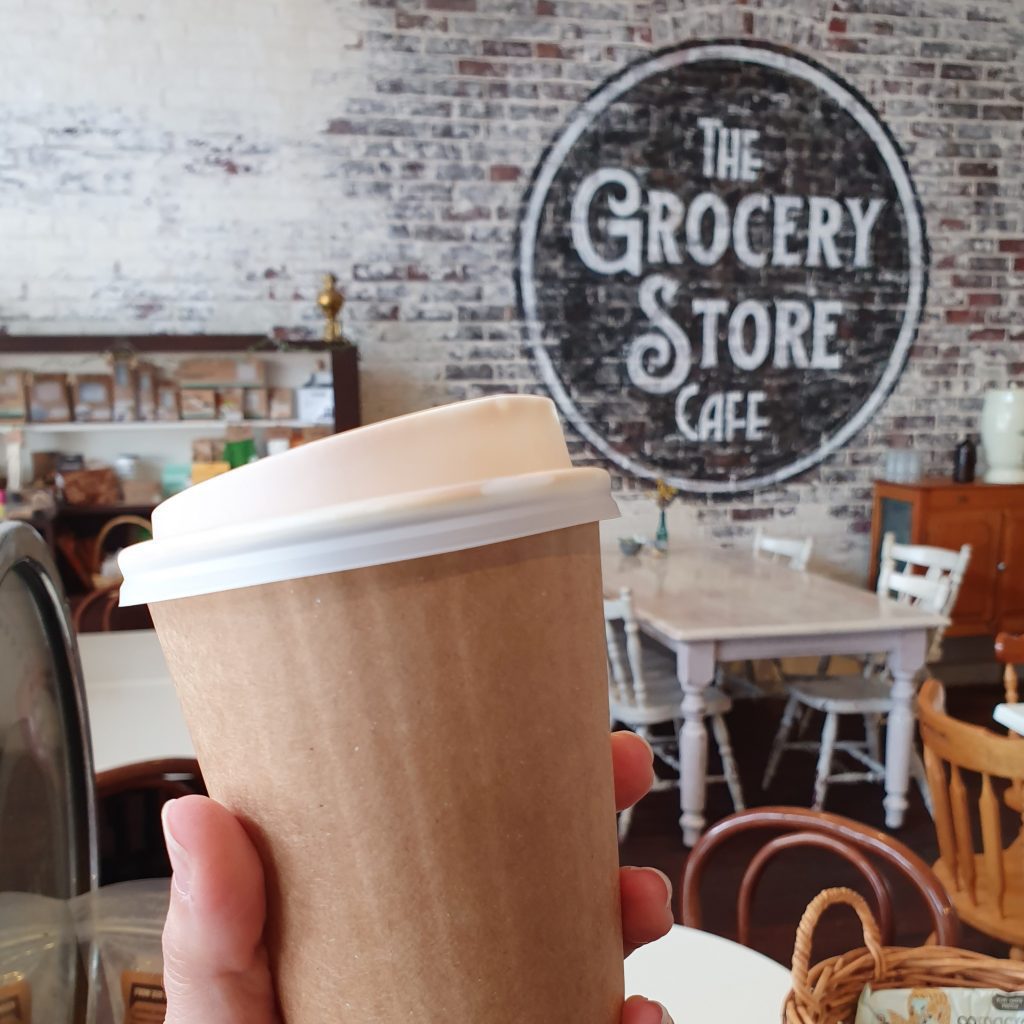 Towns Just Off Albany Highway
If you want to explore some more on your road trip to Albany and Denmark, there are a few country towns that are worth stopping at. These are found just off Albany Highway:
Boddington (15mins West off Albany Highway)
Found on the banks of the Hotham River, the fantastic Hotham River Foreshore Adventure Play Park truly has something for kids of all ages, as well as providing a welcome rest stop for a picnic. Kids can clamber up the big boulders, to the top of the hill to explore the tunnels. This playground isn't about wrapping your kids in cotton wool. There are loads of huge boulders to climb over, and uneven ground, so you'll want to keep a close eye on very young children.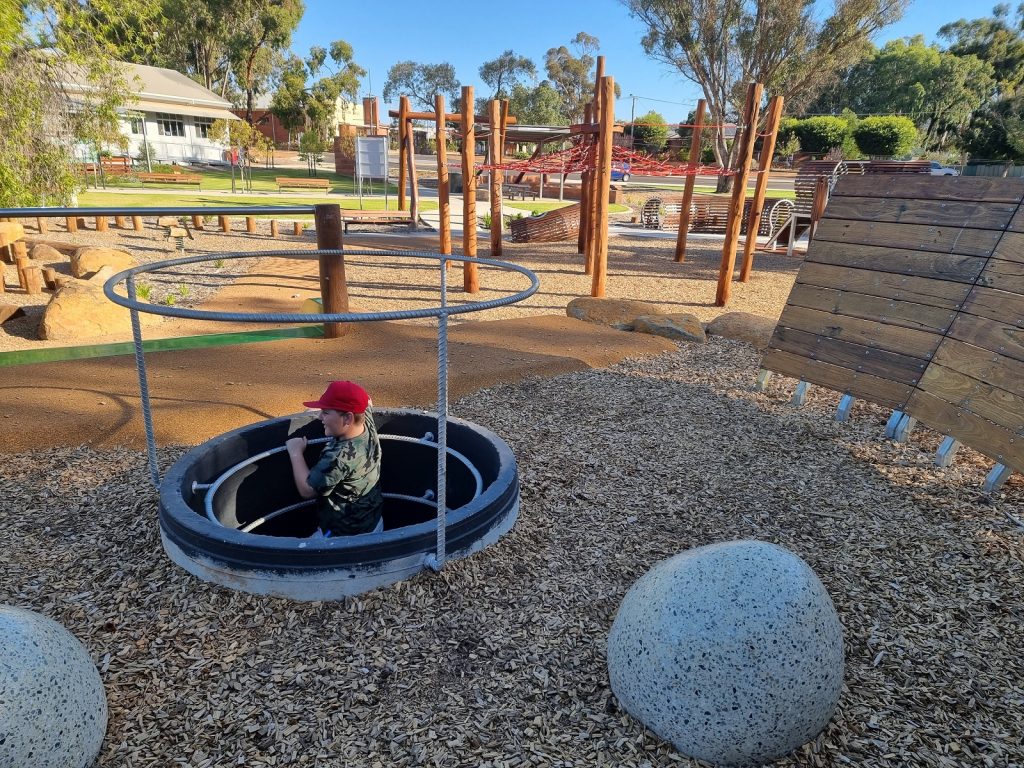 A double flying fox is lots of fun, plus there's nature play, water play and sand play. The skate park and pump track are very popular too. The new facilities include BBQs, picnic shelters, drink fountains, lots of parking and clean public toilets. The river has ramp access for kayaks and SUP boards. See more in the Buggybuddys review.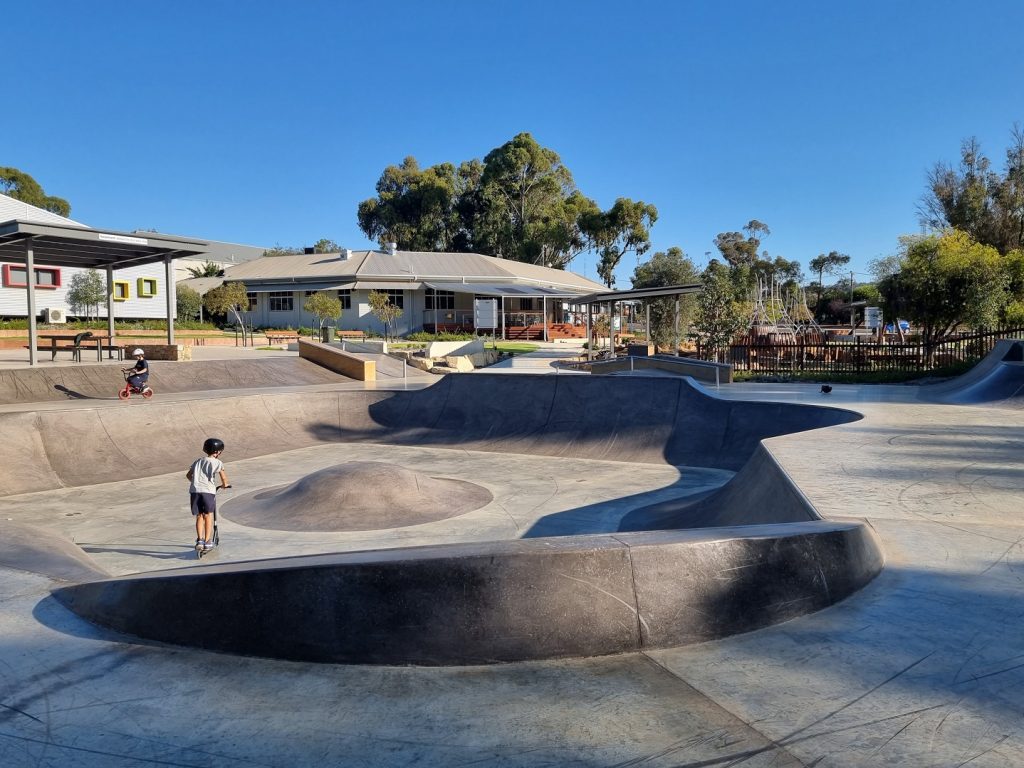 Katanning (30mins East of Kojonup)
Katanning All Ages Playground is a one-of-a-kind playground, is somewhere slide-loving adults can have just as much fun as the kids! The unique spot is the type of playground that creates memories that last a lifetime, with unforgettable BIG equipment for BIG kids! There's also plenty of BIG fun for little kids.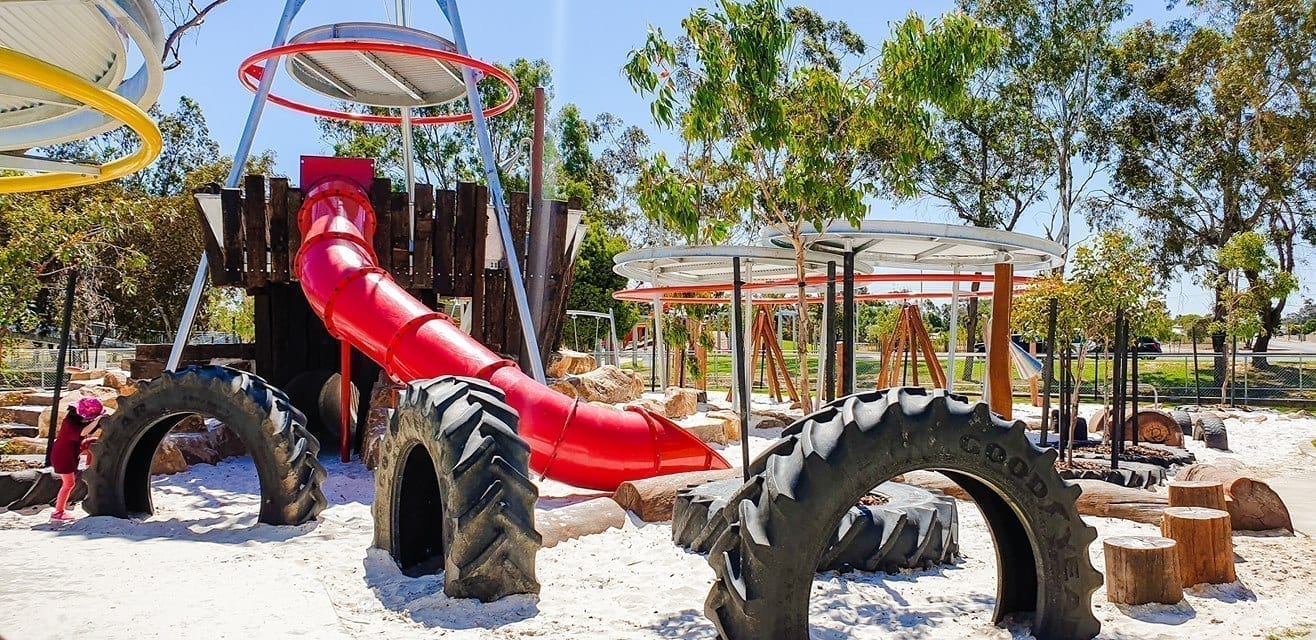 Katanning All Ages Playground is home to the Katanning Miniature Railway which operates on every 2nd and 4th Sunday of the month from 11.00am – 4.00pm. There are BBQ facilities, picnic shelters, drink fountains, public toilets and a skatepark nearby featuring rails, halfpipes and parkour areas. See more in the Buggybuddys review.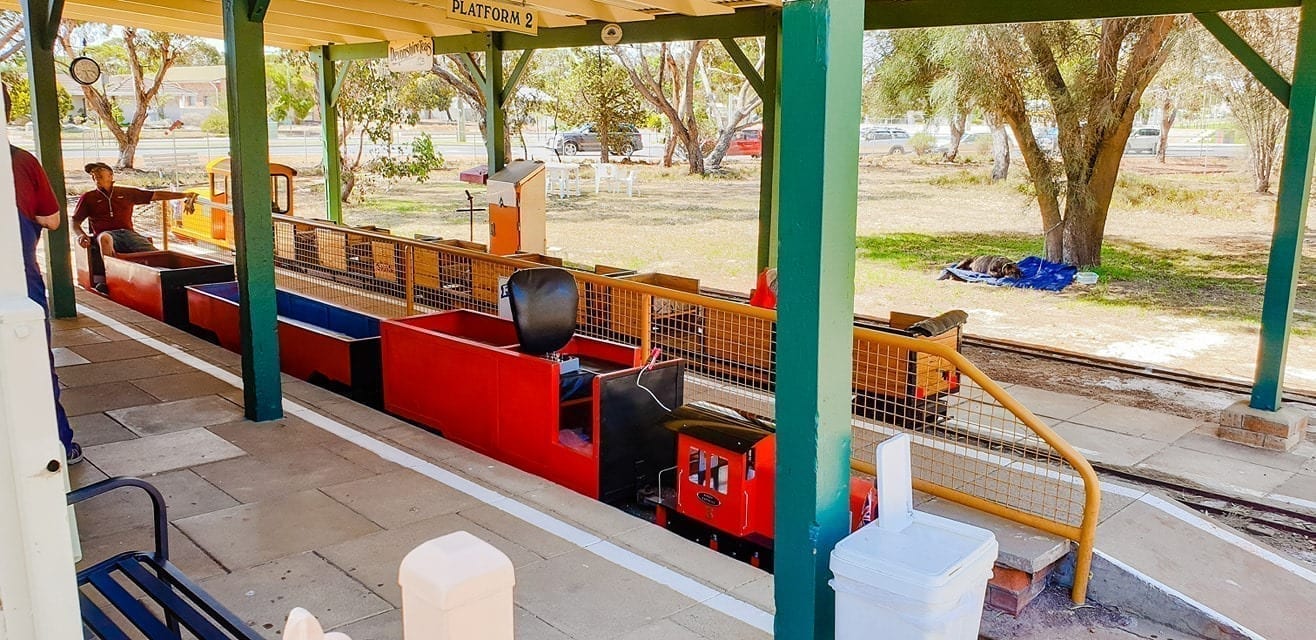 Porongurup (20 mins East of Mt Barker)
Porongurup itself is a blink-and-you'll-miss-it small town, but it lays in the heart of the Porongurup National Park – home to stunning natural bushland and the Granite Skywalk at Castle Rock. If your family loves a challenging hike, this is not to be missed. The view will be worth all the sweat! Best for older kids. See more in the Buggybuddys review.
And once you've reached your destination – be sure to check out our family friendly guides to Albany and Denmark.
The Ultimate Guide to Denmark with kids.
The Ultimate Guide to Albany with kids.
Where do you like to stop on a road trip to Albany or Denmark? Let us know in the comments below!