Williams, Shire Of Williams
The town of Williams is a good place to stop if you are on a road trip heading to/from Denmark or Albany. We recently stopped here on the way back from Denmark and found the quick park stop really helped to burn some energy and break up the journey. Williams Lions Park is nestled on the banks of the Williams River alongside the Albany Hwy and Williams Sports and Recreation area.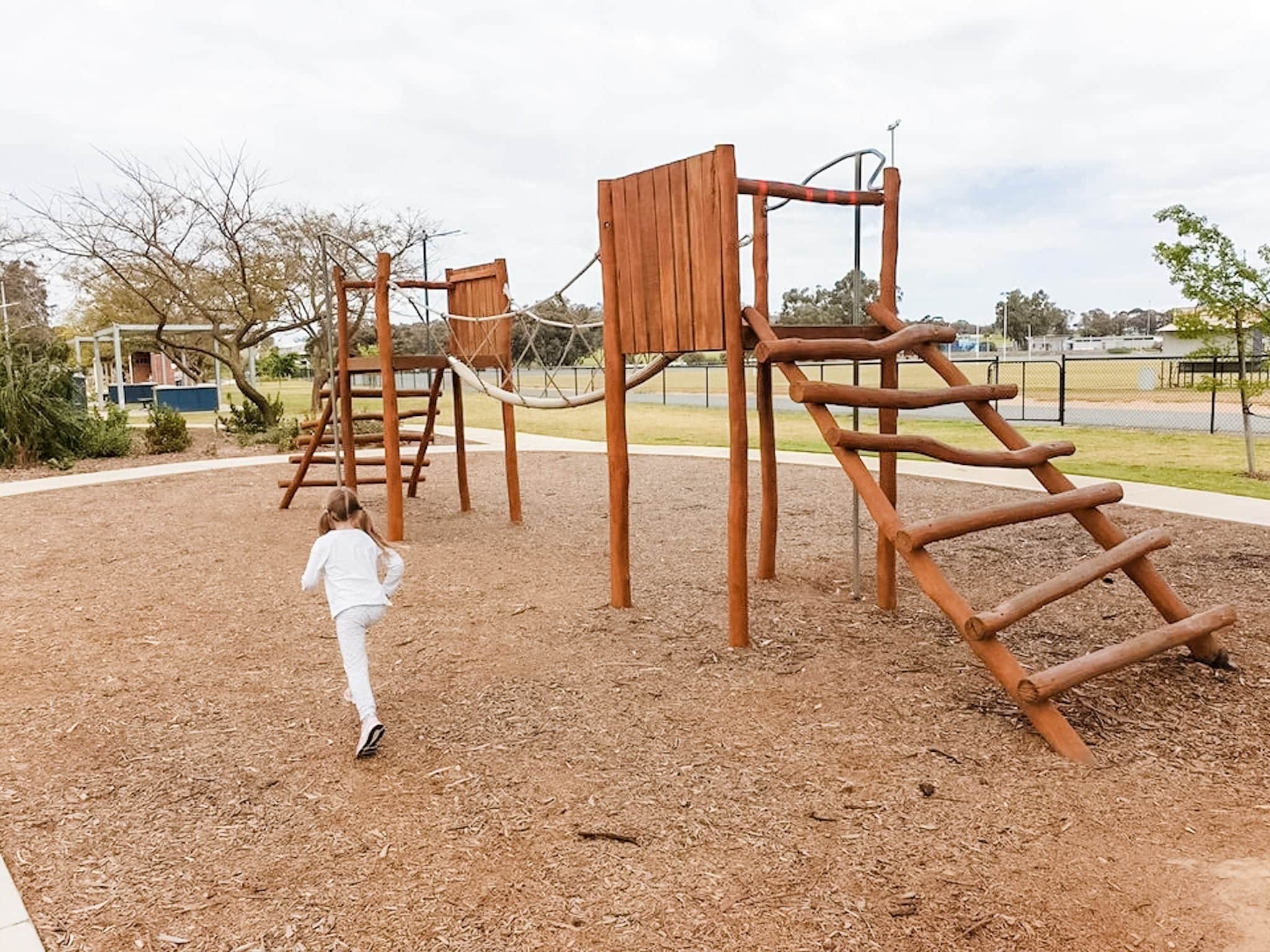 The park has toilets, bbq and picnic tables, benches, a nature play area, a long flying f
ox, large numbat sculpture and parking. If you don't have a picnic or bbq with you, you can always stop at the Williams Woolshed for coffee and a bite to eat.
The park is quite spread out with the nature play area and the numbat sculpture closest to the carpark. Then there is the bbq and toilets with the flying fox a little further away. The flying fox has two lines including one harness seat for the little ones. The flying fox is quite long but according to our 6yr old not very fast.
The nature play area included monkey bars, stepping logs and rocks, a nest swing, slide, tunnel, climbing frame and a rope bridge. The timber and rocks are locally sourced and there are a couple of information boards in the park on local flora and fauna.
Our daughter headed straight for the climbing frame and rope bridge. This structure also has two fire poles as an alternative way down. There were stepping poles, logs and rocks throughout the park which tested balancing skills. There is a slide in a rocky outcrop and tunnel going underneath it. Also in the nature play area is a nest swing, this is on soft fall but the rest of the nature play area is woodchip base.
There are benches around the park if you need a seat but it was good to stretch my legs before getting back in the car for the 2 hour drive home. The layout of the park made the most of the space along the river bank and when we visited there was a nice display of flowers throughout.
We enjoyed our stop at Williams Lions Park, it's a great place to stretch your legs and have a break before getting back in the car. If you are passing through it's worth stopping.
Location
No Records Found
Sorry, no records were found. Please adjust your search criteria and try again.
Google Map Not Loaded
Sorry, unable to load Google Maps API.
Member Reviews