A recent addition to the cafe scene around the Yokine area is Lot Six Zero Eatery and Espresso Bar. Located opposite Yokine Playgroup and just down the street from Yokine Primary, this funky cafe is sure to make the school run a bit more pleasant.
We decided to drop in on a Friday morning, and the cafe was packed. We found a small table for Little Miss and I towards the back, and then ordered a latte for me, a kids vanilla milkshake, and an orange almond cake and a chocolate cake, both of which were gluten and dairy free. The chocolate cake Little Miss picked was also vegan.
The chocolate cake was dense and chocolatey but wasn't super sweet. The orange almond cake was deliciously citrusy and moist with a big dollop of sweet buttercream and a slice of candied orange on the top.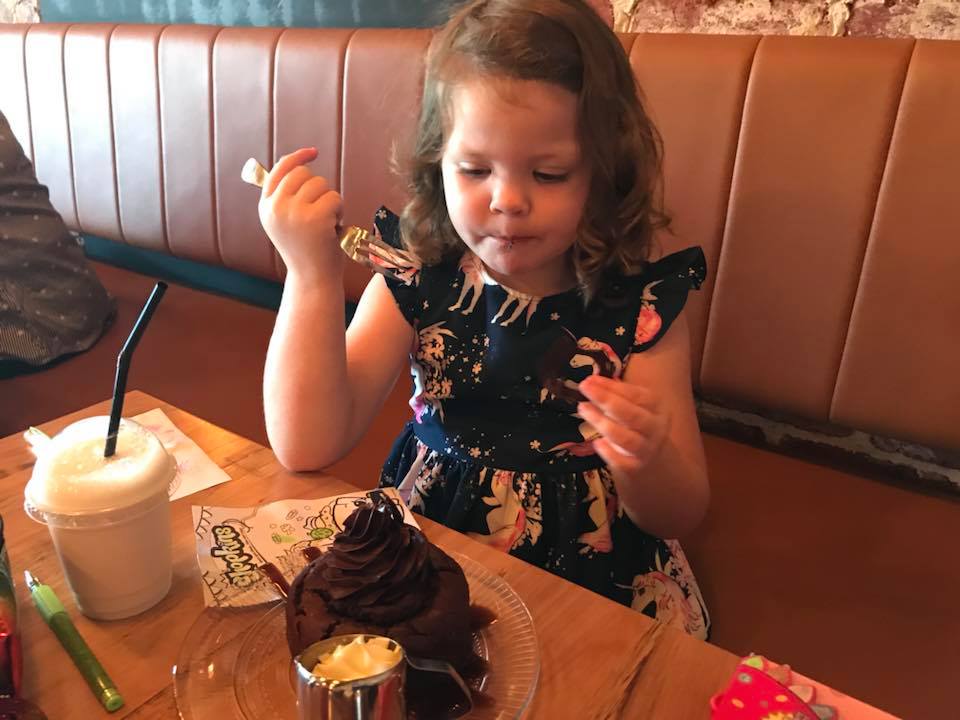 My latest was the full flavour house blend coffee which boasts milk chocolate and spicy notes. It had a rich flavour, the perfect accompaniment to our cakes. The barista suggested the kid's size milkshake for Little Miss, which came in a convenient takeaway cup with a lid. So no spills.
The super friendly service at Lot Six Zero wowed me. We were warmly welcomed at the counter when I ordered and farewelled just as warmly. Our drinks and cake arrived with big smiles. We were also offered the option to have our leftover cake packed up to take with us as well.
While Lot Six Zero Eatery and Espresso Bar doesn't seem to have a specific kids menu, there are kid-friendly food options available. These include light options such as ham & cheese toasties, banana bread or pumpkin bread. A cabinet at the counter stocks raw treats, brownies and slices, cakes and muffins.
More substantial meal options kids may enjoy include the pancakes or the bacon and egg breakfast wrap from the all-day breakie menu, the grilled chicken wrap, soft tacos or zucchini fritters from the lunch menu, or share dishes such dirty spuds or bucket of chips.
I love that breakfast is served all day. So if you miss breakie before dropping the kids off or you all sleep in on a weekend, you could always make up for it later.
This cafe has a modern atmosphere, with funky retro style exposed lighting, and industrial style benches and metal seating. Mirrors line one wall, reflecting the natural light, while the counter side of the cafe has graffiti-style artwork, including a cute imaginary animal painted on the wall. Little
Miss loved this.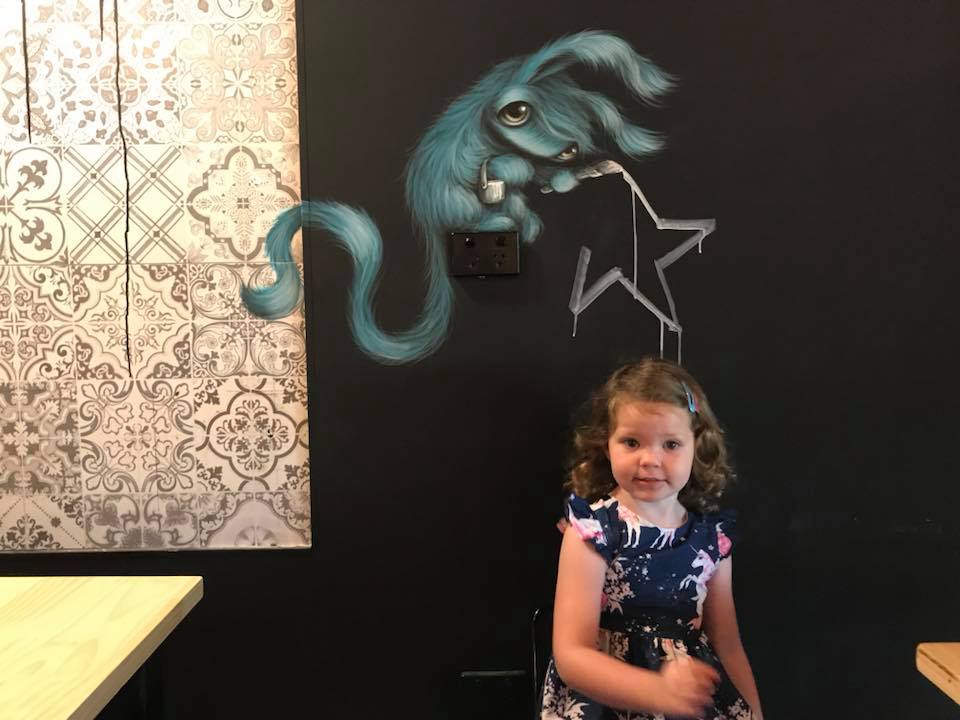 High chairs are available for the littlest diners, and there is room for prams to pull in. The shaded courtyard area outside is probably roomier for prams.
Outside area includes a faux grassed section where kids could sit and play while adults sit on the benches or tables surrounding it. We didn't find any kids toys, but there's nothing to say you couldn't bring some of your own.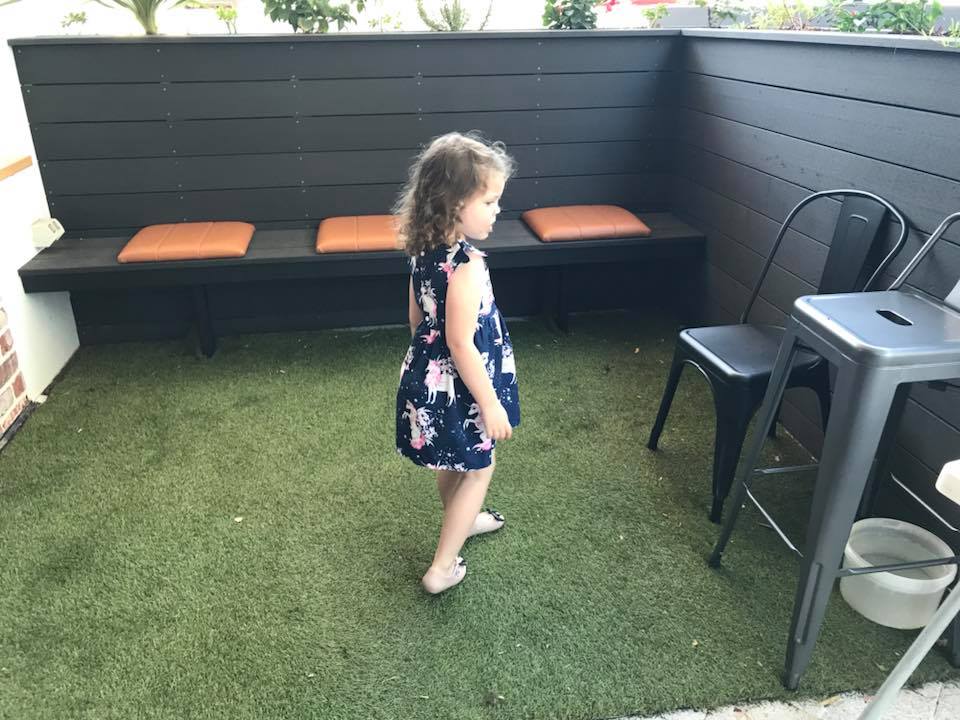 Lot Six Zero Eatery and Espresso Bar
41 Blythe Avenue, Yokine.
Free parking is available at the front, as well as easy access to public transport.
Open 6am to 4pm Monday to Friday, and 6.30am to 5.30pm Saturday and Sunday.
www.facebook.com/lotsixzeroyokine