We recently took a long weekend away to Busselton staying at the Cape View Beach Resort just off Bussell Highway. It is about 8kms, a few minutes drive, from the main centre of Busselton.
We booked a two bedroom apartment and were pleasantly surprised at the spacious layout of the accommodation. We even had a small grassed area and space to sit outside. From our room to was a short walk to all the amenities and the beach. We found the complex to be very quiet.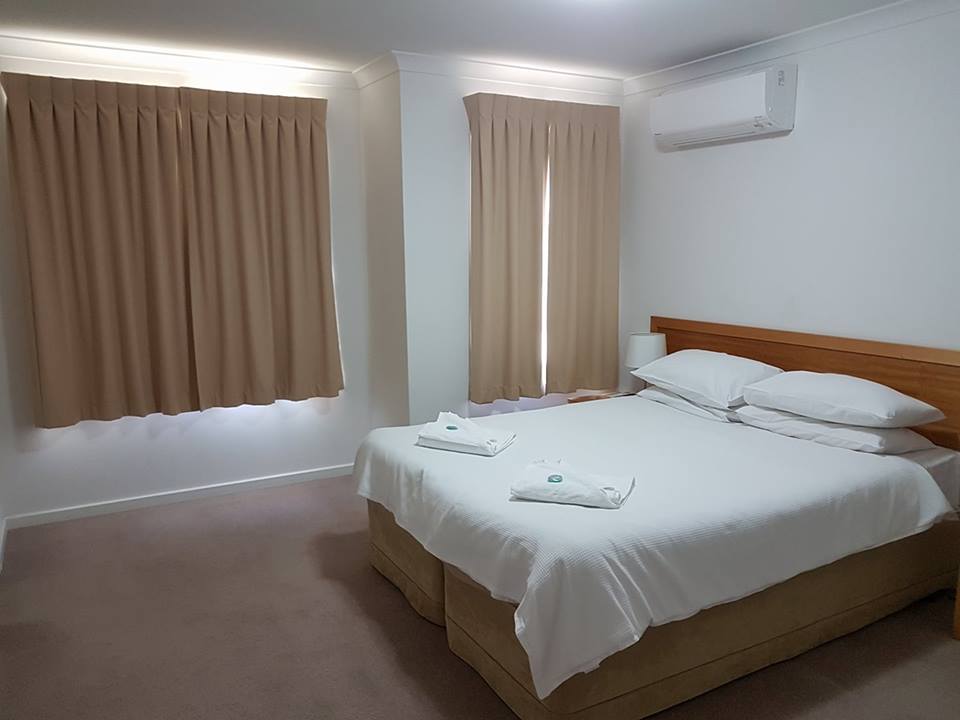 The accommodation is fully self-contained with a fully equipped kitchen including oven and microwave, washing machine and dryer and air conditioning in the bedrooms and living areas. We even had a second tv in the main bedroom.
The amenities of the resort include an outdoor pool, undercover plunge pool, sauna and spa, gym, two small children's playgrounds, bbq areas and a small children's playroom.
The outdoor pool is set up with sun lounges on the grassed area to the side.There are umbrellas for shade in this area. The pool itself is about 1 metre to 1.8 metres deep and only shaded by natural shade. There is also a smaller circular paddling pool that is half a metre deep and suitable for young ones. This has a couple of shade sails over it. It is small and would easily get crowded. When we were there our daughter and another young girl played together in this pool. Our daughter was also happy to swim in the bigger pool with us. The bigger pool has about three deep steps at the entry, it is also nice and wide so there was plenty of room for swimming or just relaxing near the steps.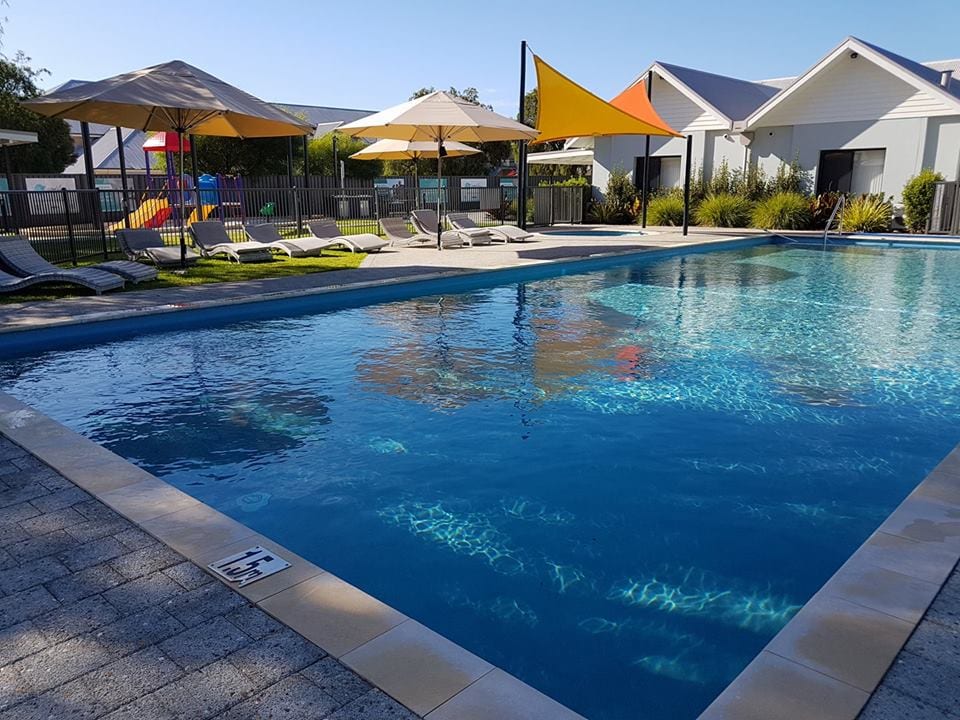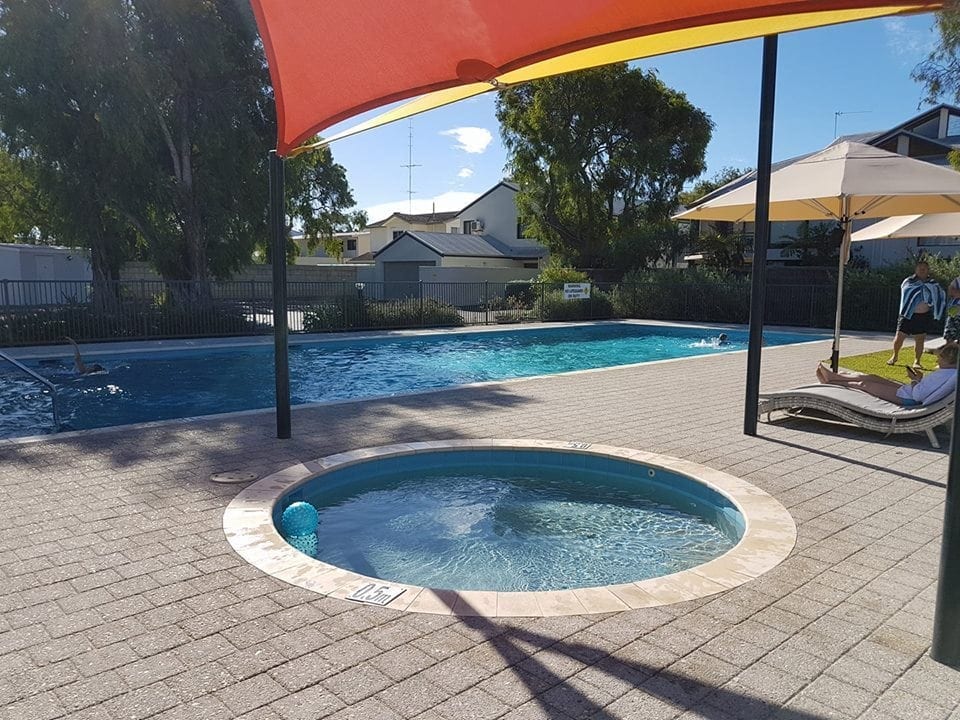 There is an undercover plunge pool that is slightly heated. This one was about 1 metre to 1.3 metres deep. It had a ledge running the length of the pool that was about half a metre. Our daughter like this pool as she could stand on the ledge the whole length. In this area was also a sauna and spa. Inside this area, there were shower and toilet facilities too which meant you didn't have to go far if you were in the pool or playground and the toilet was needed.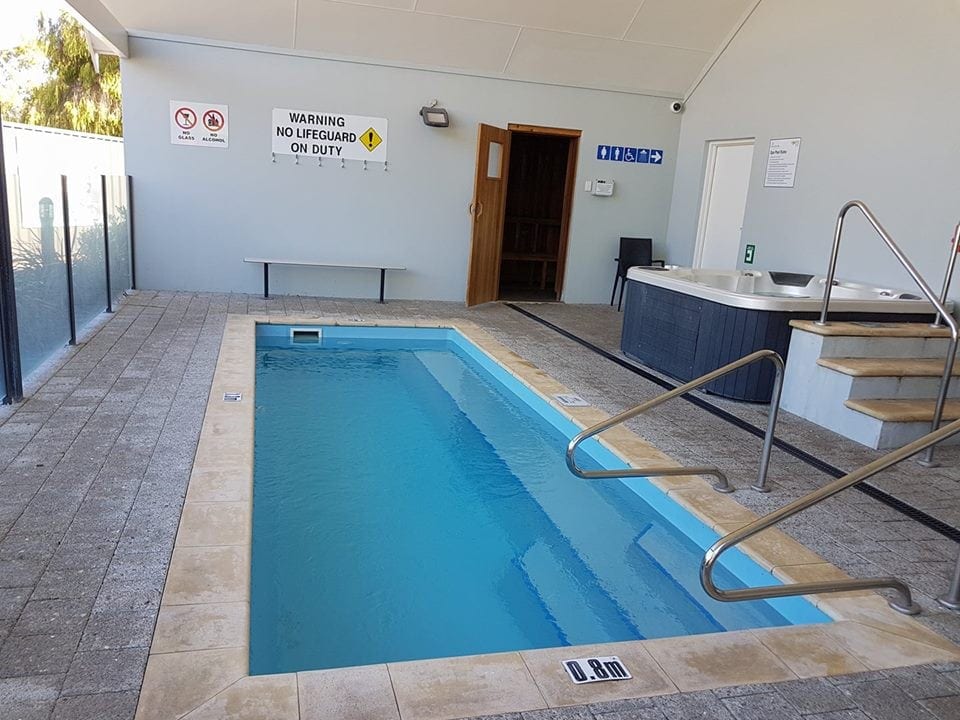 There was a gym available but we didn't use this at all. There was also a very small indoor children's playroom. This had a large chess set, a hockey game, tv and bean bags. Again we didn't use this while we were staying as most our time was at the beach or in the pool.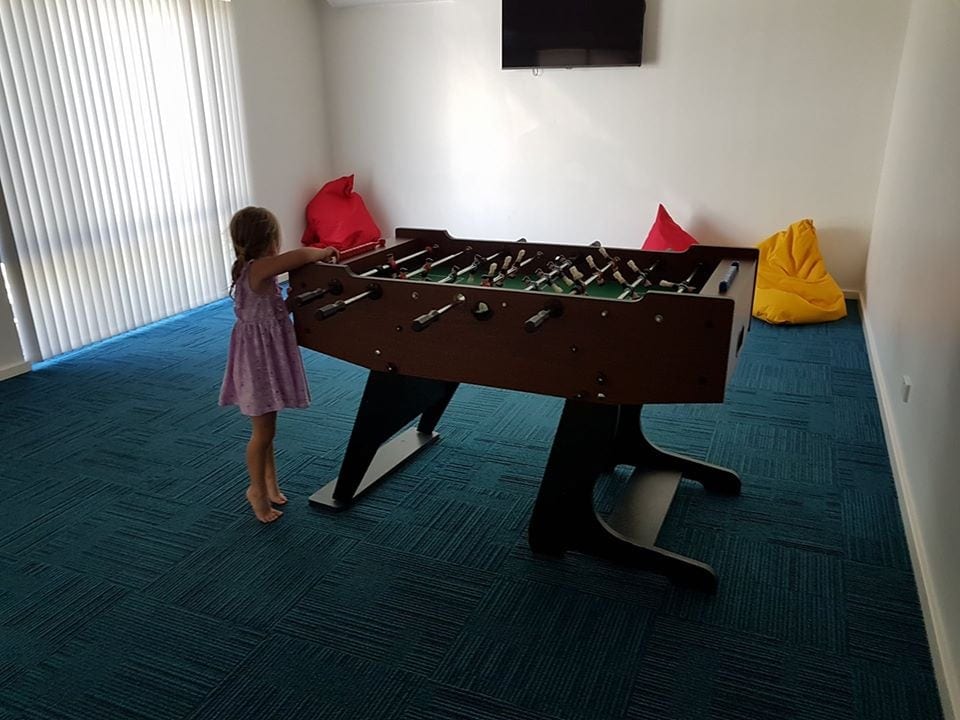 Next to the pool area is a bbq area with seating and a children's playground. There are a couple of BBQs and seating is available under a gazebo, in the open or under the verandah in front of the undercover pool. The play equipment is located in the centre and is a sand based play area. It has a climbing frame with slide, tunnel and small climbing wall. The play equipment is shaded with shade sails.
There is another bbq are with another play area towards the front of the resort. This area is shaded naturally and is also sand based. It has a climbing fort with slide, climbing wall and monkey bars. Both playgrounds are recommended for 2–12 year olds. This one with the slightly bigger slide and monkey bars is probably better for bigger kids. The bbq and picnic bench are also naturally shaded.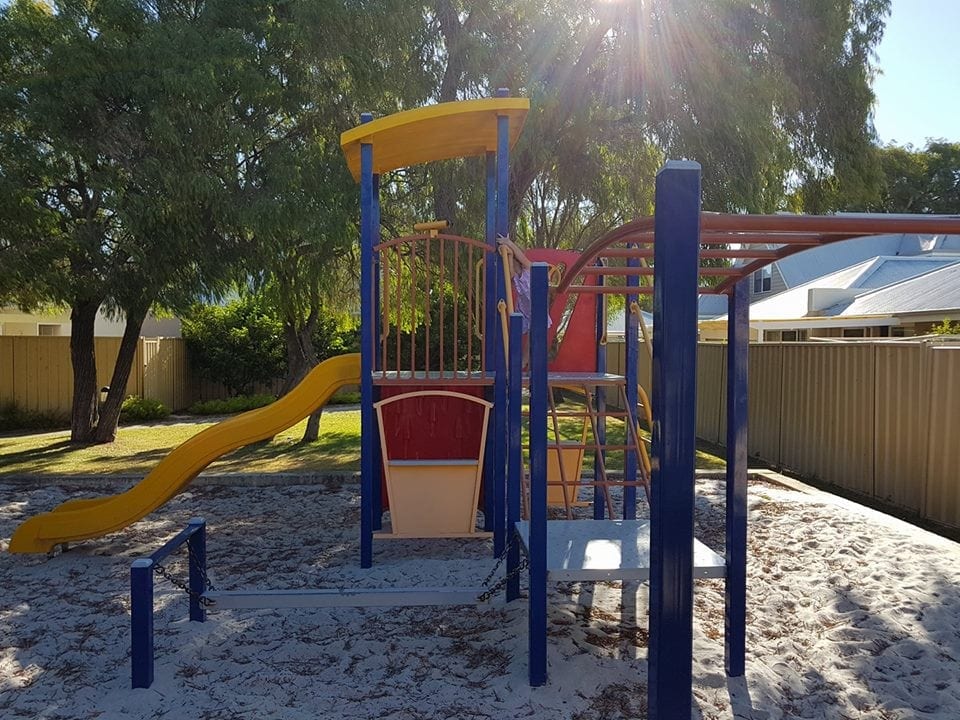 The resort backs onto the beach and a cycle/walkway that can be followed into Busselton or the small group of shops at Broadwater. There is a little walkway from the resort to the beach. When you come back from the beach there is an outdoor shower located on the grass area to rinse off the sand. The beach itself is beautiful and great for kids as it was very flat.
We stayed 3 nights and found it to be a relaxing family break. We went into Busselton town centre a couple of times but spent a lot of time at the beach or in the pool. The Broadwater group of shops is nearby and has an IGA, small food hall and fish and chip shop. The location means other south-west locations and attractions are also easily accessible.
Cape View Beach Resort
12 Little Colin Street Busselton
(08) 9755 4388
www.capeviewbeachresort.com.au