Situated next to busy Dianella Plaza Shopping Centre is the Dianella Library, a great place to stop in for free indoor kids activities.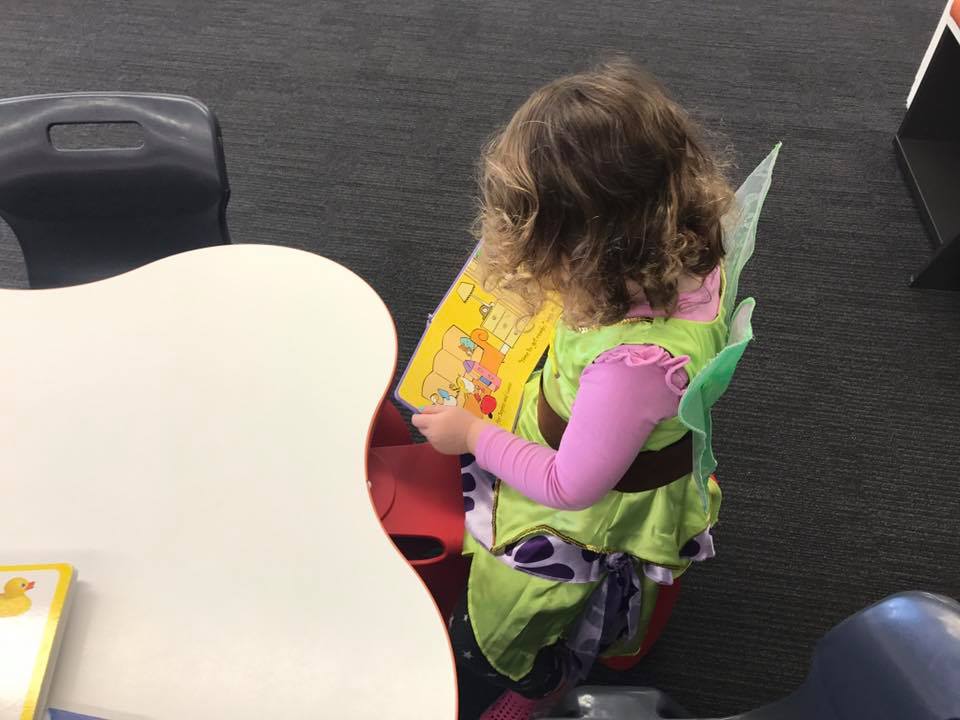 If you head to the left after the reception desk and checkout area, there is a fab children's area. The main section is bright and open, with a number of small tables with chairs to sit at and read. The shelves here are packed with loads of board books and a selection of early readers. Miss 3 found some cool seats shaped like elephants, which she chose to sit on and read.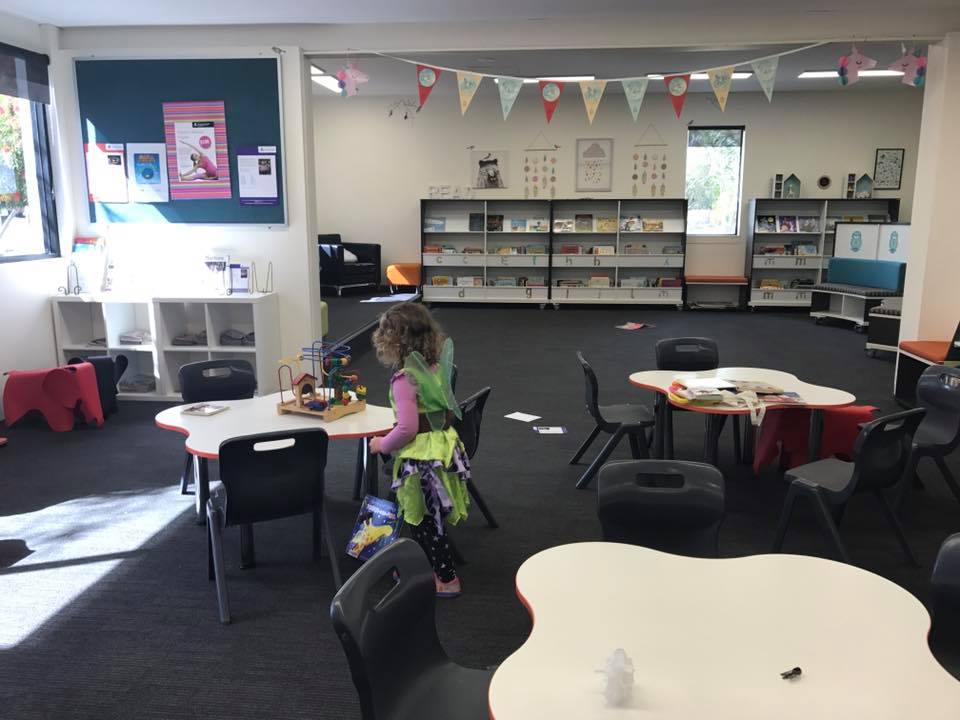 Further past this, we found some comfy armchairs with soft stools, and shelves packed with picture books. There are also some curved couch seats. I can see this large, airy space would be perfect for the toddler and children's activities this library hosts.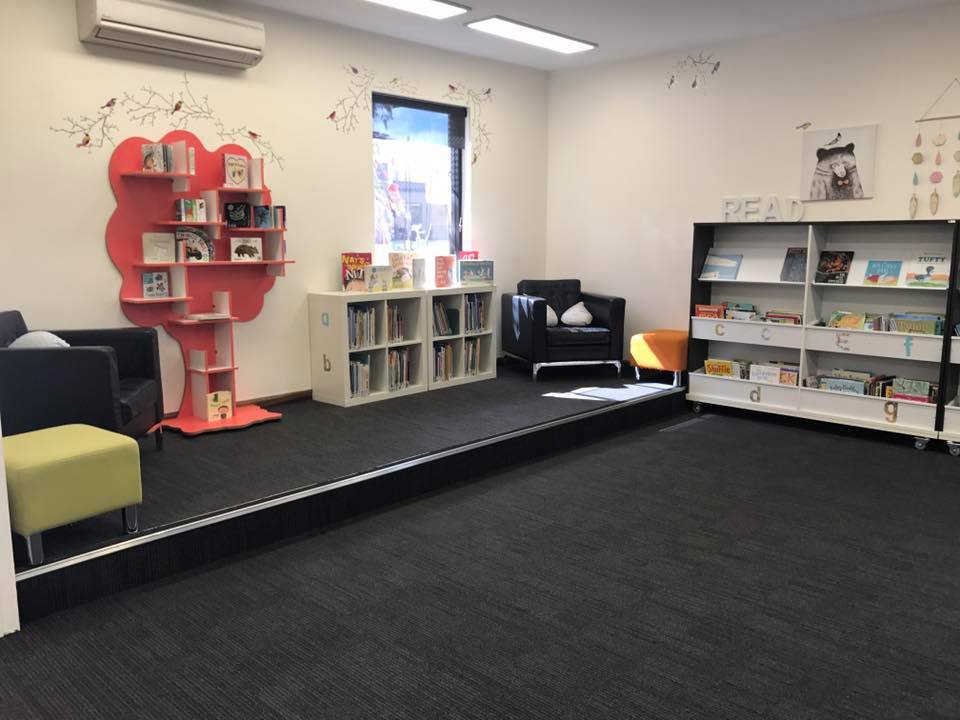 Under a stool in the corner, next to the parenting books and kids DVDs, we found a number of jigsaw puzzles, which Miss 3 enjoyed. She spent quite a while going through them all. Some of these are story book related, such as a Hey Diddle Diddle themed jigsaw.
Around a corner, in an alcove with a large padded seat in the middle, is the teen/young adult novel section. It's set apart from the children's books and, while still bright and colourful, it's got a more grown up look.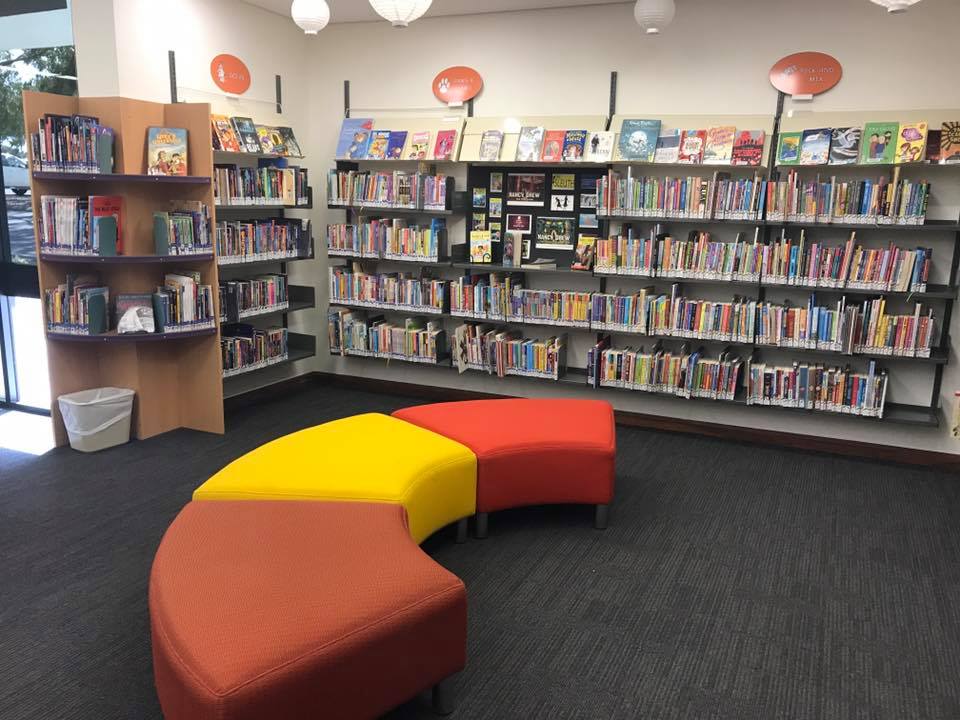 Dianella Library hosts a number of weekly children's activities. Baby Rhymetime, best suited to babies aged two months to two years old, runs Friday 10.30 – 11.00am. Preschool Storytime, for kids aged two and over, runs on Monday from 10.30 – 11.00am. Saturday Songs & Storytime runs from 10.00 – 10.30am. These are all excellent for introducing little ones to a love of reading, and a great way to meet other families in the community.
In addition to the story programs, the library also hosts a Lego Club on Friday from 3.30 – 4.00pm. This is a great free after school activity for kids and their friends.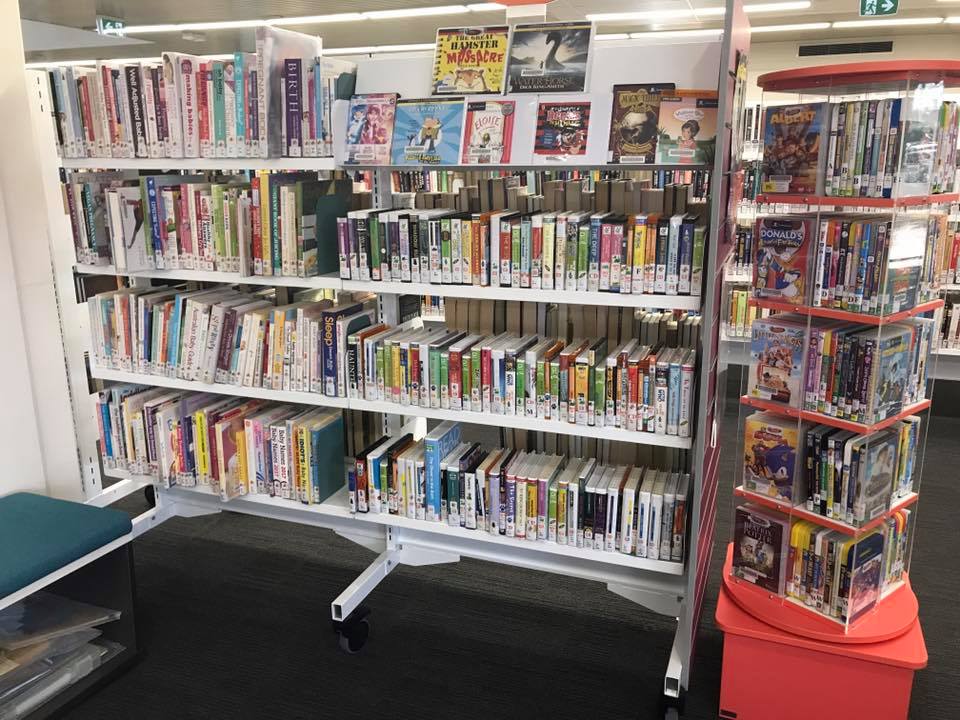 There are also programs for adults such as Adult Colouring, which is available daily, Adult Knitting Group, which meets on the 3rd Thursday of each month from 6.30pm to 7.30pm, and the Adult Crafters Circle, which runs weekly on Wednesdays from 1.30pm to 4.30pm.
Dianella Library is located on Waverley Street, Dianella. Free parking is available outside, with nearby access to Dianella Plaza Shopping Centre.
Dianella Library is open:
Monday: 9.00am – 5.30pm
Tuesday: 9.00am – 8.00pm
Wednesday: 9.00am – 8.00pm
Thursday: 9.00am – 8.00pm
Friday: 9.00am – 5.30pm
Saturday: 9.00am – 12.00pm
Sunday: 2.00pm – 5.00pm