Pedal Play Whiteman Park – is a fun go-karting activity located at Whiteman Park. The team at Pedal Play have a pedal powered go-kart to suit every family.
Let the kids hoon around in a single go kart, or grab a family kart and take the littlies for a cruise around the park.
You can even pop a trailer on the back and take your esky with you.
The possibilities and combinations are endless, just have a chat with the friendly team to find what will work for you. And a great work out as you pedal around. Picnicking with a group? Hire a kart for the kiddies and they can take turns! Affordable and entertaining!
We took out a new family motor assisted kart and it was awesome. These things can go across the grass, up hills, over bumps and they are awesome fun. Ask to borrow a selfie stick to capture some of the fun moments you have as you pedal around mussel pool, down to the Children's Forest, across bridges and anywhere your heart desires around 14kms of paths, stopping to discover lookouts and playgrounds along the way.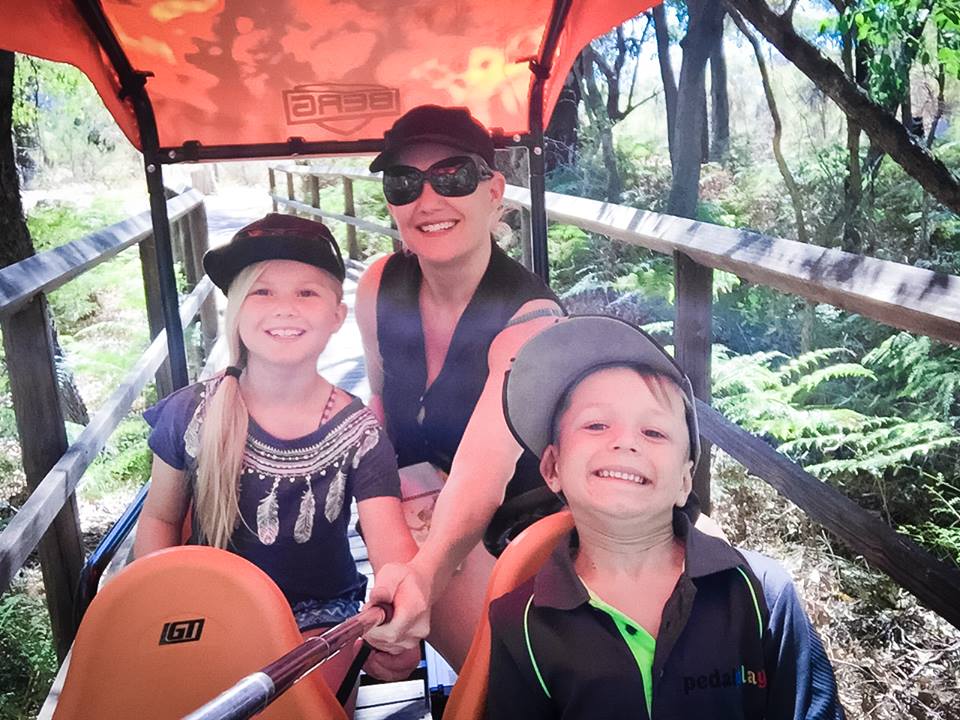 Helmets are available at the shop, which is located conveniently in the village. An absolutely fantastic way to see the park.
And say hi to the resident galah, Wally, while you are there!
Pedal Play is at Shop 10 in the Village. Hire rates start at $20/hr for the junior sized karts, up to $45/hr for the Grand Tour. There are also half-day and full-day hire rates for each of the karts.
Opening Hours (for hire)
9.00am – 5.00pm      Saturday and Sundays
9.00am – 5.00pm      School and Public Holidays (except Christmas Day)*
10.00am – 4.00pm    Monday, Wednesday and Friday* (March-November only)
For more information visit pedalplay.com.au

Find more things to do in the Swan Valley