No doubt you've heard of the super amazing waterslide in the middle of the Wheatbelt. If you haven't check it out here.

That splish splashy awesomeness would never have come to life if it wasn't for the wonderful locals of the town of Kulin, so when visiting be sure to check out their lovely town. It may be small, but it's got a huge heart.
We were super impressed by how progressive the town was. Free RV/camping stops, free use of showers and toileting facilities, a Tesla charging station(!), self-serve petrol station, lovely playground and nature/information walk and a caravan/camping park that has an honour system where you pay what you think your stay was worth. The facilities were fantastic. Bathrooms were new, stocked and clean. The outdoor camp kitchen was spacious with everything you need and plenty of seating. There is also a laundry tucked around the corner.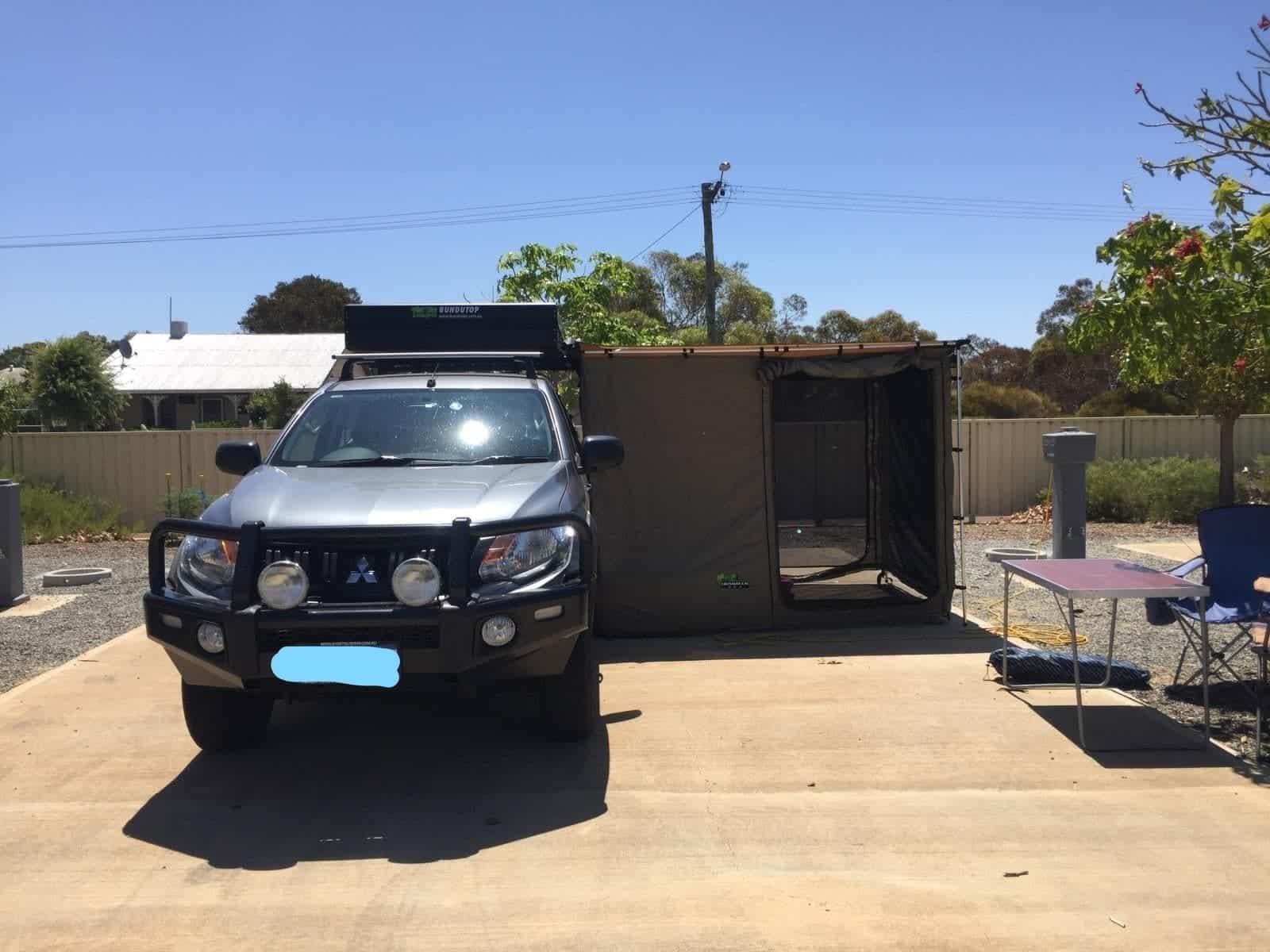 All that is asked for in return is you pay it forward – back into their community. I would highly recommend you begin by having a meal at their lovely pub – the Kulin Hotel. Delish! Our food was lovely and the servings huge! The building inside is beautiful with plenty of seating – dining and café style and they even have a used bookshop tucked away in the café area.
As we came on a long weekend most of the shops were closed (beware if out there on a Sunday and looking for supplies – the IGA opens for one hour only at 8:30am.), but there were some lovely storefronts and an interesting looking museum which would be a good one to visit with the kids.
Kulin is the gateway to the Tin Horse Highway which is a bit of fun for everyone. Click here to find out more.
Kulin puts on some awesome events throughout the year. The Blazing Swan Festival (yes – just like Burning Man) with good music, good food and good ole fashioned random swan effigy burning. This is held in the Easter period AND the famous Kulin Bush Race held around October.
Kulin is a forward thinking town. It is welcoming and with so much going on throughout the year – definitely worth a visit.
Town of Kulin
Where:
Contact the shire for all enquiries:
38 Johnston Street,
Kulin WA 6365
P: (08) 9880 1204