Horrocks Caravan Park is about 6 hours drive north from Perth CBD just passed Geraldton. Horrocks is a sleepy hollow caravan park is a real treat for those who love the beach, fishing, tennis, golf and 4×4 fun.
We stayed at Horrocks Caravan Park for the last week of the summer school holidays with our 6 and 4 year olds and a 5 month old puppy, Chester. Dogs are allowed during school holidays but check their website for details in case this changes after publication.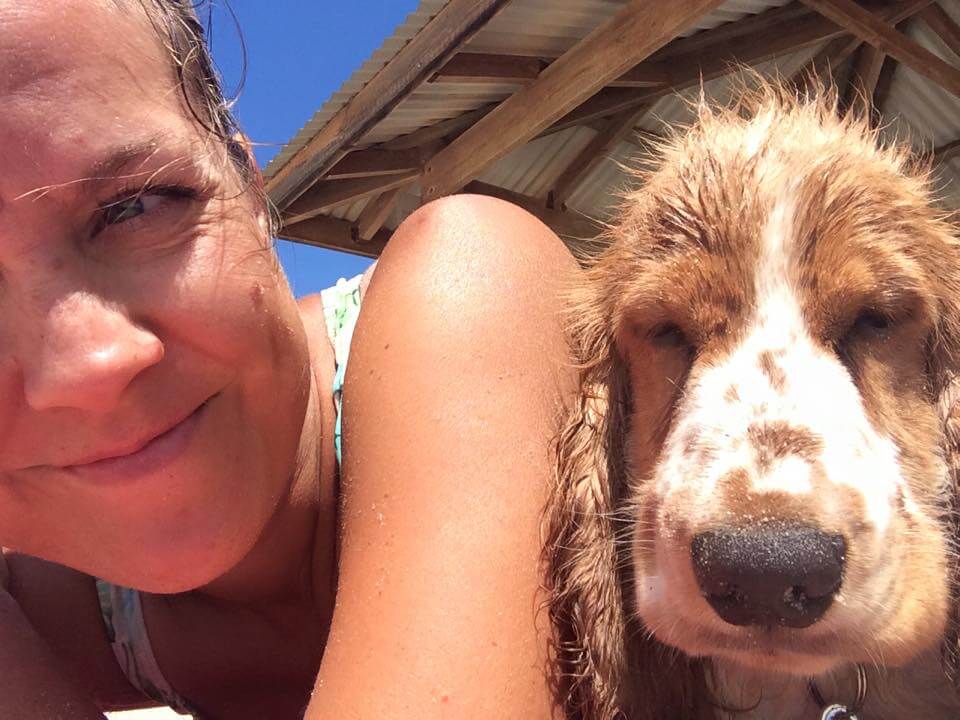 We pitched our pop up camper trailer at the end of the caravan park overlooking the tennis courts, dog exercise area and the rough 9 hole golf course. Nearly all pitches are surrounded by mature trees providing plenty of cool shade. The site is mainly sand and dirt based which can make for a dusty and dirty holiday so be prepared with some flooring for your pitch.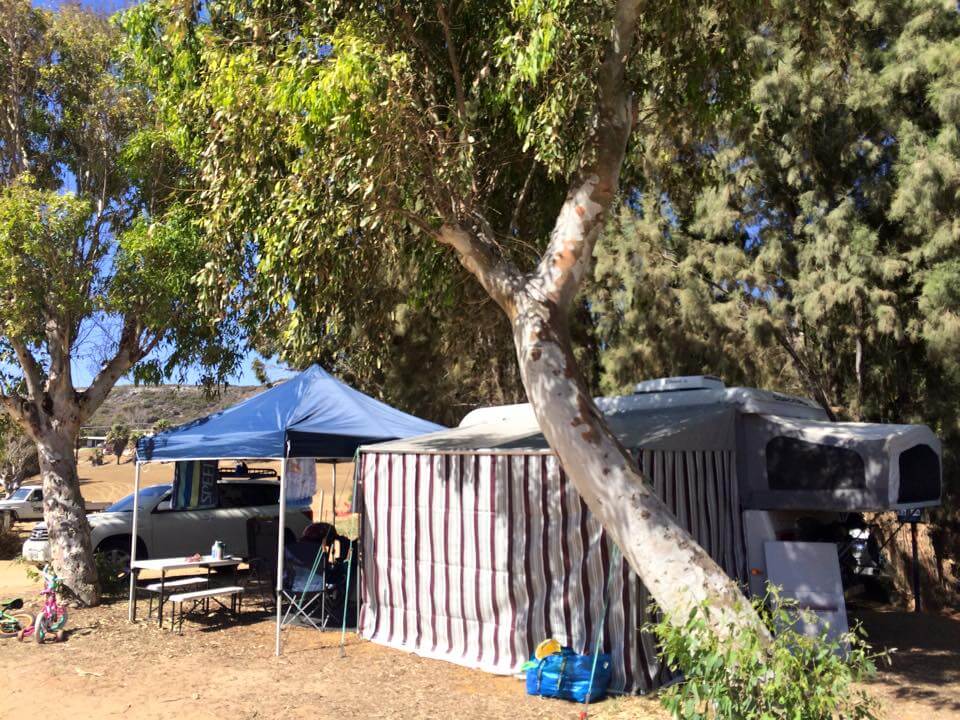 There are two ablution blocks and plenty of toilets. One block has larger showers and a full bath, great for babies and toddlers. There's a shared BBQ area complete with washing up, microwave, tv and seating areas. This overlooks a nice grassed area ideal for the kids to play games in the early evening whilst bbq'ing. The caravan park office has ice creams on offer, ice, soft drinks, tackle, bait and some cold pies/sausage rolls. Our pitch was about 30seconds walk to the beach via a short Boardwalk direct from the campsite.
Dog are allowed on the beach directly in front of the caravan park and our little one enjoyed finding a fish to play with and bury. There's a dedicated dog exercise area with poo bags and bins at the end of the campsite. I liked to walk our puppy around the edge of the golf course as well as on the beach.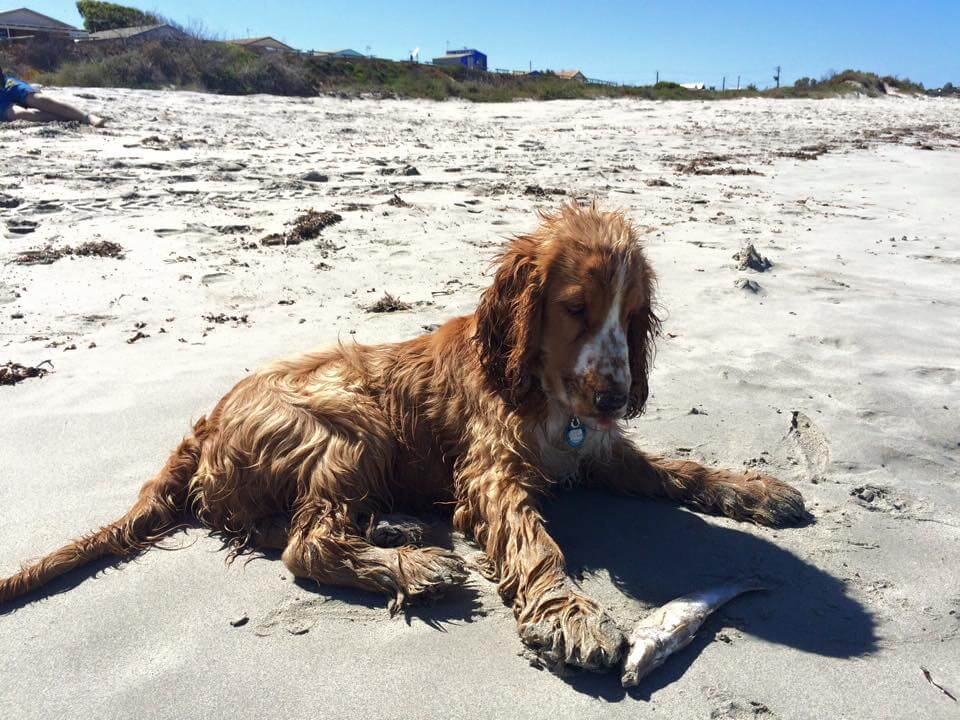 Kids fishing off Horrocks pier whilst watching the sunset.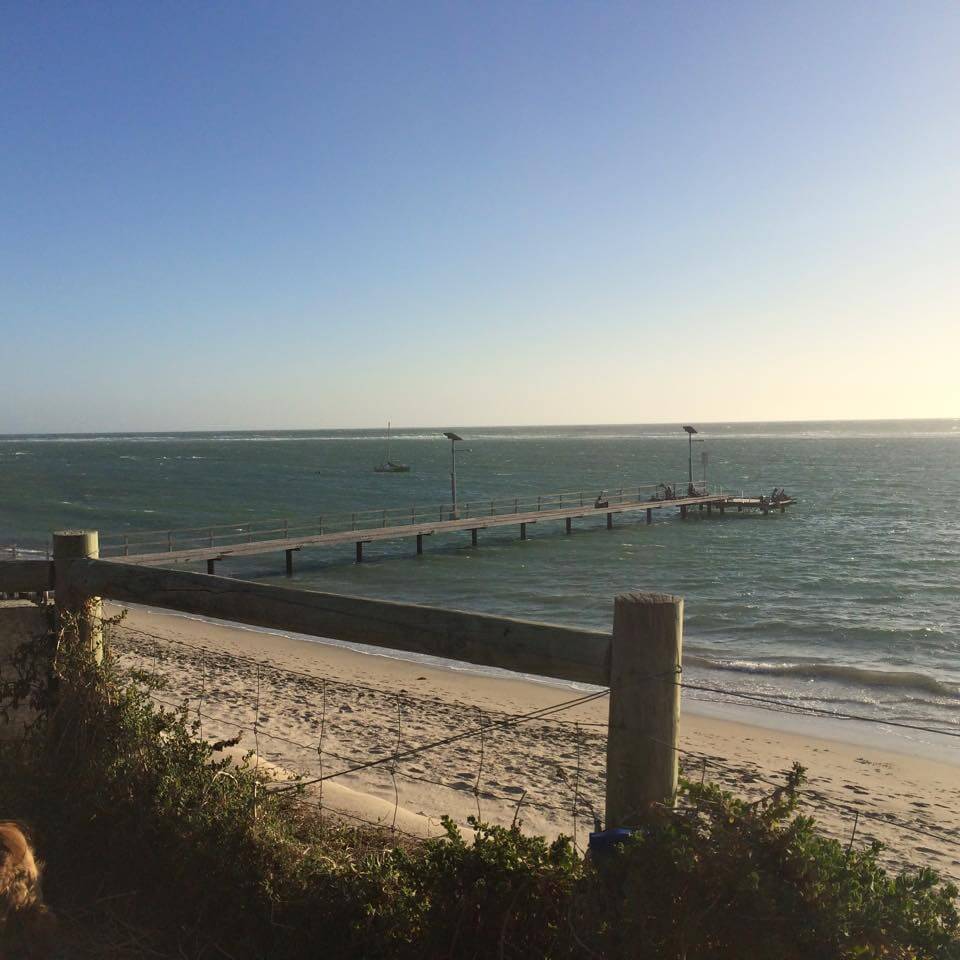 Sunset walks on the beach with the dog and kids were my favourite memories of staying at Horrocks, so peaceful and not a soul in sight!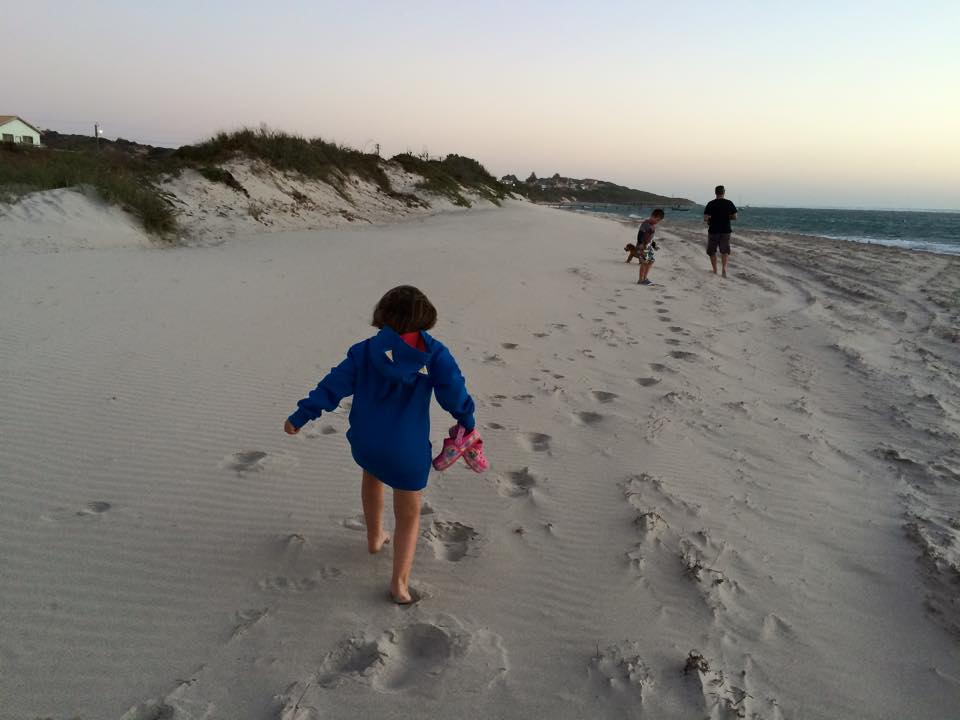 The beach is endless and open for 4×4'ing and fishing all the way up to little bay. Little Bay is accessible only with a 4×4 via a back route road from the campsite.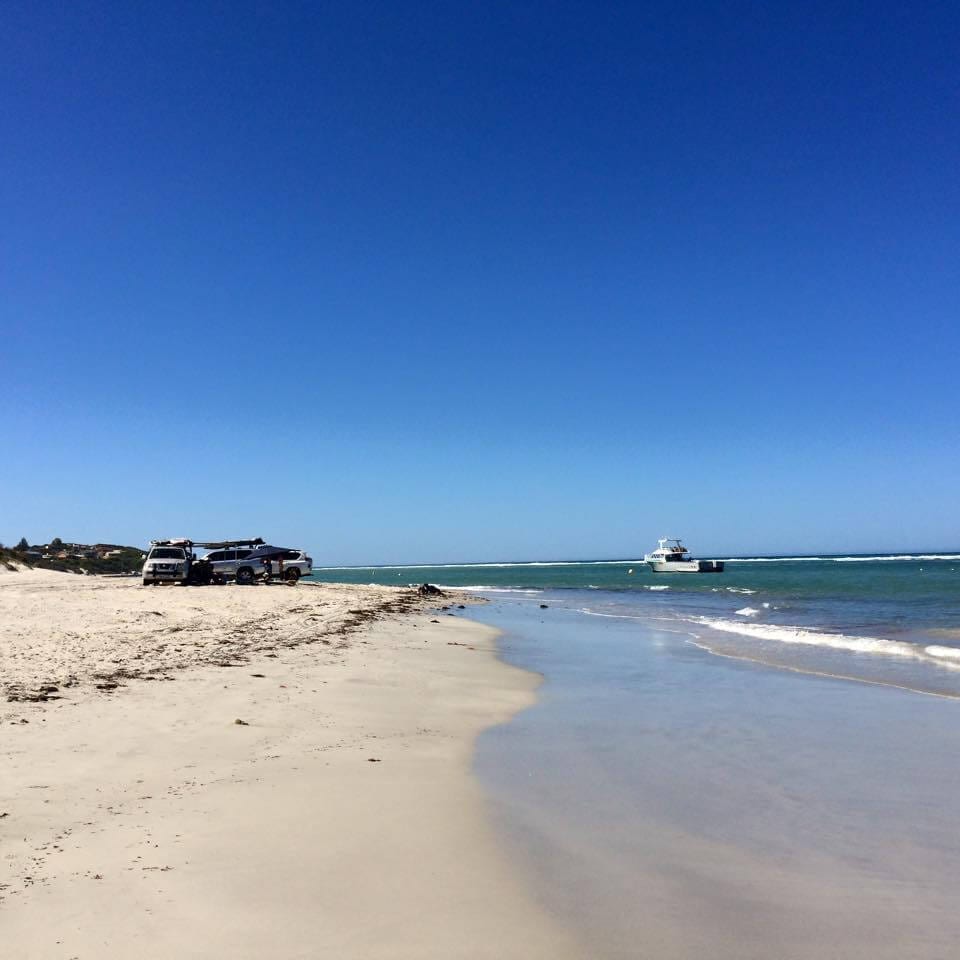 The sea is shallow entry making it great for toddlers and kids. It was quite windy when we went and the waves were crashing on some days, great if you're a surfer or the kids love the waves 😉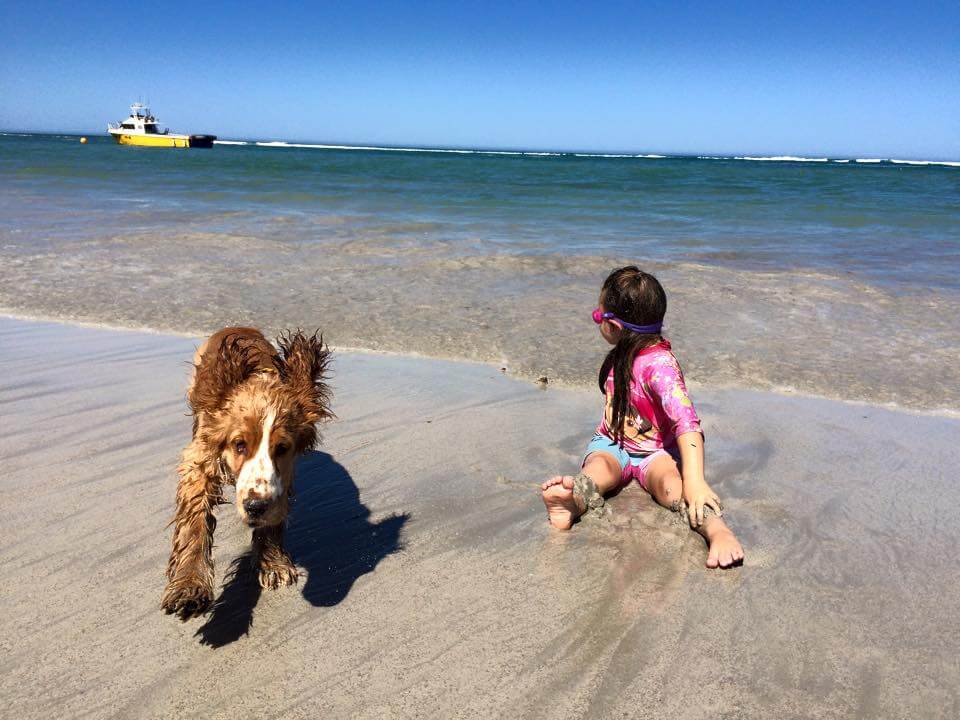 Near the town pier there are a few wooden beach shelters and a pontoon to swim out to.
The town itself is very basic and consists of a playground and BBQ area with showers and toilets overlooking the sea front. There's also a local store for freshly baked rolls and basic food supplies. They also do some hot food and coffee.
During our stay it was very quiet. We could hear the waves crashing on the beach day and night – beautiful! We did make two day trips into Kalbarri which takes about an hour to drive to. We love Kalbarri as the river is awesome to swim in for the dog and the kids and the cafes are kid and dog friendly and amazing food!!
I would definitely recommend Horrocks as a nice destination for some peaceful camping and relaxing.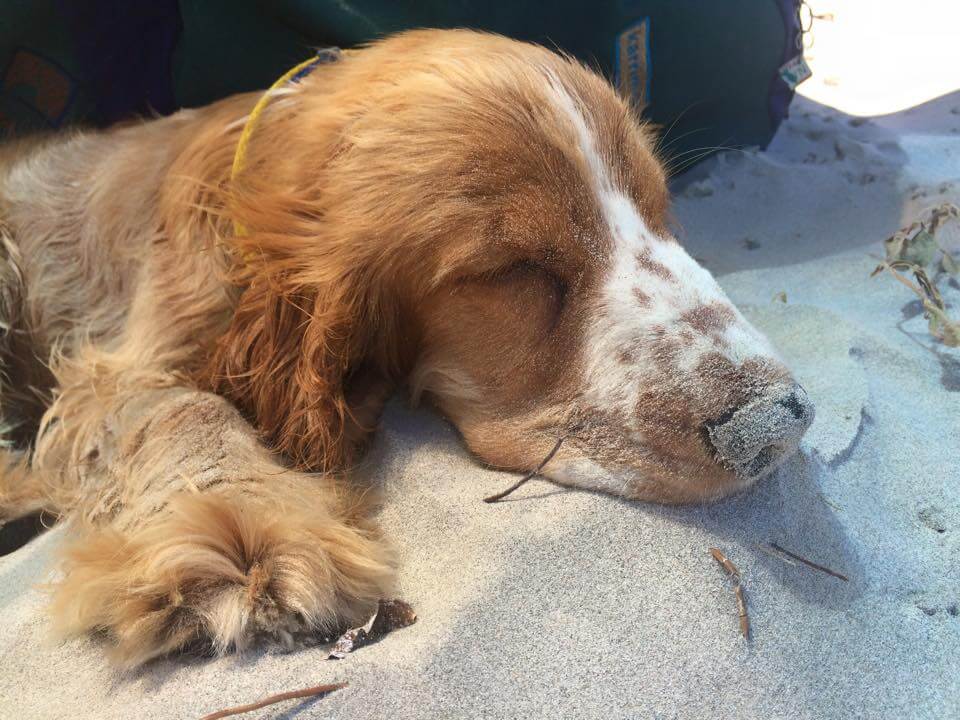 Horrocks Beach Caravan Park
https://summerstar.com.au/caravan-parks/horrocks-beach