Don't let the wet weather put a dampener on your holiday in Margaret River! When it's raining, that rules out the many fantastic kids playgrounds at wineries and breweries (unless you have water proof gear on!), but there's still lots to do in Margaret River with kids. If the weather isn't staying dry, and you're not sure how to entertain your kids indoors, be sure to see our guide to rainy day fun in Margaret River, Dunsborough and Busselton.
We have you covered with the ultimate guide to rainy day activities in the Margaret River region.
Rainy Day Play in Margaret River
Yallingup Maze

If it's chucking it down with rain, you may not be able to get lost in the fantastic wooden maze, but the Yallingup Maze café is a great place to head with your family. Each table has mind boggling puzzles to keep kids and adults entertained. There are a tonne of puzzles and board games to play, as well as local Yahava coffee and freshly baked goodies. Read the Buggybuddys review. Find Yallingup Maze at 3059 Caves Road, Yallingup.
Country Life Farm

At Country Life Farm, just outside of Dunsborough, there is an indoor adventure play area for rainy days, as well as undercover bumper cars. In the café there are some play tables and a ping pong table too. If the weather is looking mixed – take the wellies along and meet all the friendly farm animals! Read the Buggybuddys review. Find Country Life Farm at 694 Caves Road, Dunsborough.
Xscape at the Cape

On rainy days kids can still have a whale of a time at the action packed Xscape at the Cape fun park! The undercover "Tiki Mountain" play area is a multi-level play structure full of tunnels, climbing and slides, as well as a big bouncy castle. The café looks onto this area, making it a good place to watch the kids, with a drink and bite to eat. Read the Buggybuddys review. Find Xscape at the Cape at the corner of Caves Road and Quindalup Siding Road, Dunsborough.
Little Monsters Play Centre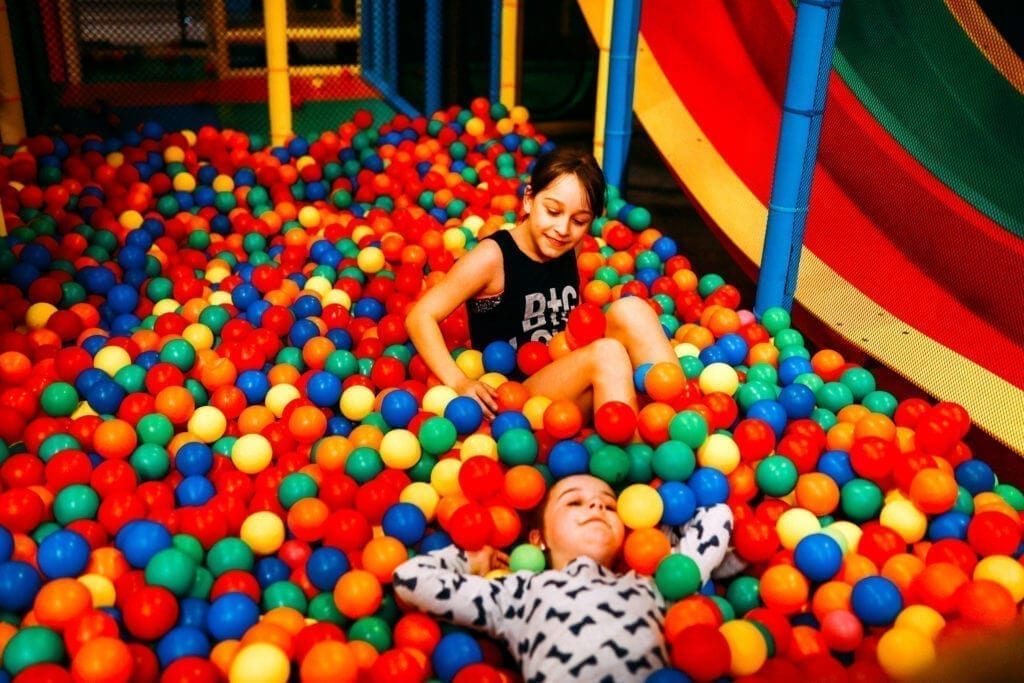 The Little Monsters Play Centre in Busselton is perfect for wet and stormy days! The indoor children's play centre and cafe has three separate play areas for babies, toddlers and bigger kids. It's a good place to sit and enjoy a coffee and let the kids go wild. Read the Buggybuddys review. Find Little Monsters Play Centre at 53 Strelly St, Busselton.
Amaze'n Margaret River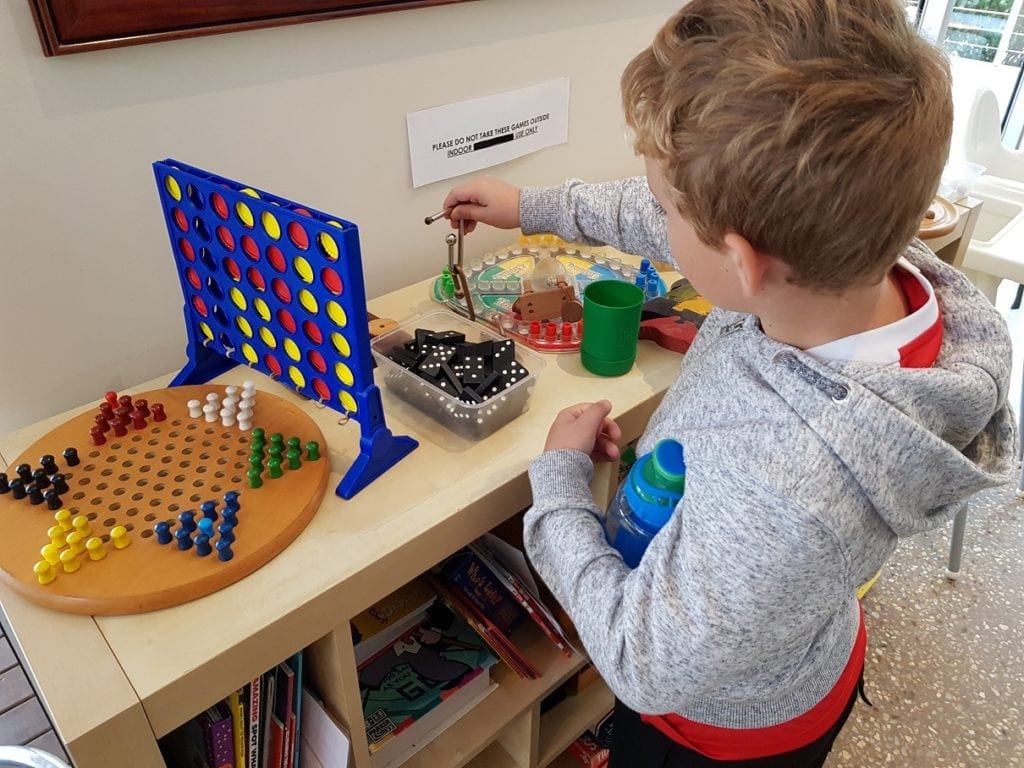 The Amaze'n café serves coffee as well as light meals, cakes and ice-cream. Find a spot at a table or on a comfy lounges and play a board games or solve a puzzle. There's also a toddler play corner. Read the Buggybuddys review. Find Amaze'n Margaret River at 9978 Bussell Hwy, Margaret River
Caves in Margaret River
If it's raining in Margaret River, that's ok, keep dry underground! The area is home to a whole host of spectacular caves.
Mammoth Cave
Mammoth Cave is the most accessible for younger kids and self-guided. Perfect to explore the chambers and huge stalactites and stalagmites in your own time. Read the Buggybuddys review. Find Mammoth Cave at Caves Road, Forest Grove.
Ngilgi Cave
Beneath the limestone ridge which forms Cape Naturaliste, lies Ngilgi Cave. The self-guided tour takes around an hour, however you can stay in the cave as long as you like. Read the Buggybuddys review. Find Ngilgi Cave at 76 Yallingup Caves Rd, Yallingup.
Jewel Cave
Jewel Cave is the largest show cave in WA. The guided tour involves navigating many steps down into this cathedral-like cave. The dazzling display is perfect for a rainy day outing in Margaret River. Read the Buggybuddys review. Find Jewel Cave at Jewel Caves Road, Deepdene, Augusta.
Rainy Day Dining in Margaret River
Temper Temper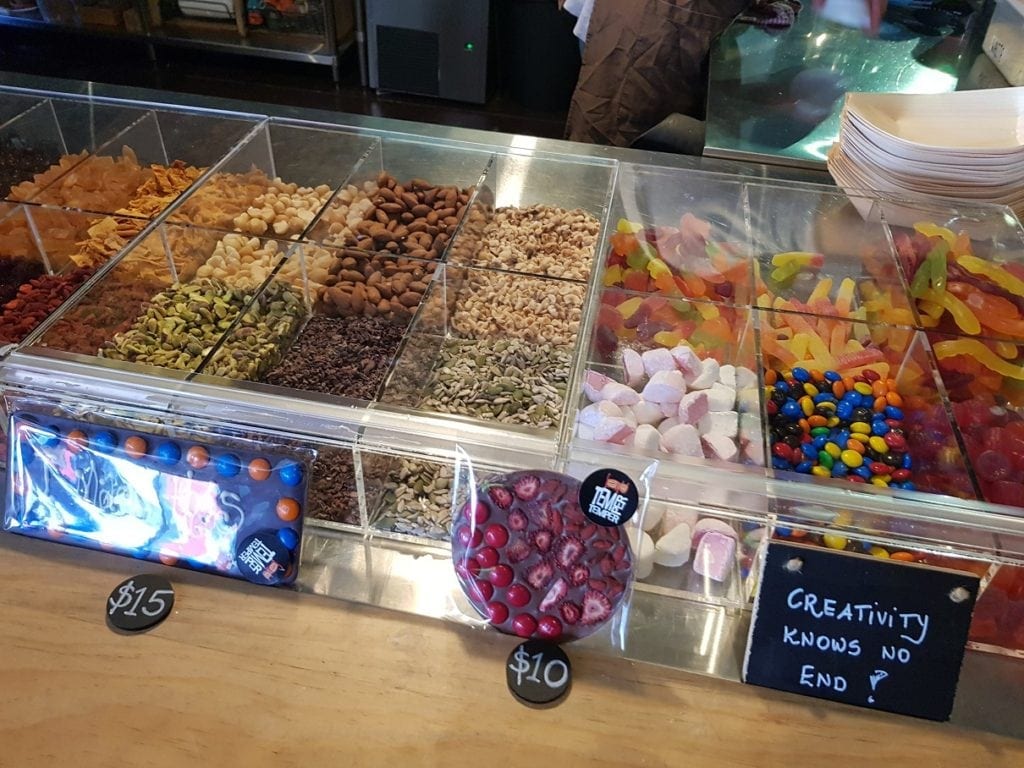 At scrumptious chocolate spot Temper Temper, both big and little sweet tooths can decorate their very own chocolate bar! There's so many scrumptious flavour combinations, and be sure to enjoy a DIY hot chocolate afterwards. Read the Buggybuddys review. Find Temper Temper at 2 Rosa Brook Road, Margaret River.
3 Oceans Wine Co

If it's raining cats and dogs in Margs, you can still do a little wine tasting with kids in tow. At 3 Oceans, there's a great kids play corner, with games, toys, a chalkboards and colouring perfect for keeping little ones busy. For older kids there's even video games! Read the Buggybuddys review. Find 3 Oceans Wine Co at 8141 Bussell Highway, Metricup
Burger Baby

Raining outside?! That's ok at Burger Baby, where the whole family will love tucking into tasty burgers. Once the food has been devoured, challenge the kids to a board game, pool or foosball to spend time out of the rain. Read the Buggybuddys review. Find Burger Baby 1/115 Bussell Highway, Margaret River.
Swings and Roundabouts

Swings and Roundabouts is known for good wine and great wood fired pizzas. In winter months, grab a board game to enjoy inside with that tasty food and wine. Read the Buggybuddys review. Find Swings and Roundabouts at 2807 Caves Road, Yallingup.
Margaret River Brewhouse

While the playground may be out of action in wet weather, inside Margaret River Brewhouse is wonderfully cosy. Snag a spot next to the roaring log fire and enjoy a delicious family meal along with a pint of their craft beer. Read the Buggybuddys review. Find Margaret River Brewhouse at 35 Bussell Highway, Margaret River.
Margaret River Chocolate Co
 
And what could be more warming on a chilly winter's day in south west WA than a decadent hot chocolate at the famous Margaret River Chocolate Co! You can treat your family to a slice of chocolate cake and many other chocie treats at the café too. Read the Buggybuddys review. Find the Margaret River Chocolate Co at 415 Harmans Mill Road, Metricup.
Aravina Estate

The Aravina Estate's restaurant overlooks vineyards, a dam and lush, grassed lawn. This destination is popular for a long gourmet lunch and for kids, there's a tasty menu too. If it's too wet for the playground, kids may like to look around the car gallery with an ever changing display of modern and vintage sports cars. There's also a gift shop selling beautiful French inspired homewares. Read the Buggybuddys review. Find Aravina Estate at 61 Thornton Rd, Yallingup.
Whether the weather is stormy, a little drizzly or bucketing it down – there's sure to be a dry spot on our list to escape the rain in Margaret River! You don't need to go golfing in the rain like we did!
Do you know a spot that's perfect for spending a rainy day in Margaret River with kids? Let us know in the comments below.
Find more things to do in Margaret River here.