WOW Illusions is Margaret River's newest tourist attraction. This completely new experience recently opened and is a must-see when visiting the Margaret River region.

We arrived and the kids headed straight for the large grassed area featuring soccer goals/balls and playground, they were excited to stretch their legs! After a play and run around we headed in ( entry is through the Margaret River Nuts & Cereals Gift Ship ) where you pay the entry fee of
* $12.50 Adults
* $10 Children (ages 4 – 14 years)
* Children 3 and under free
* $40 Family of 4 (2 Adults & 2 Children)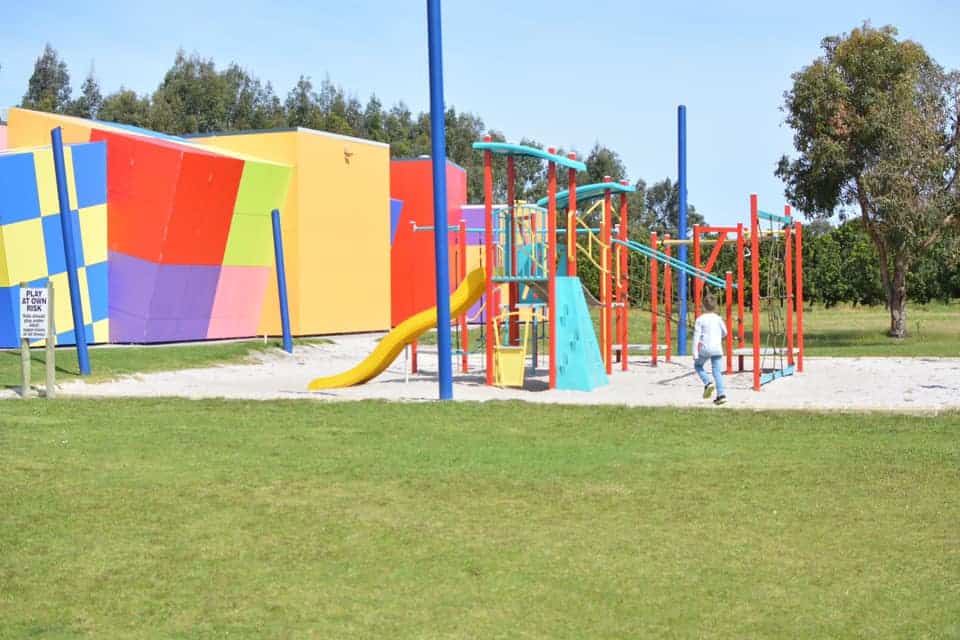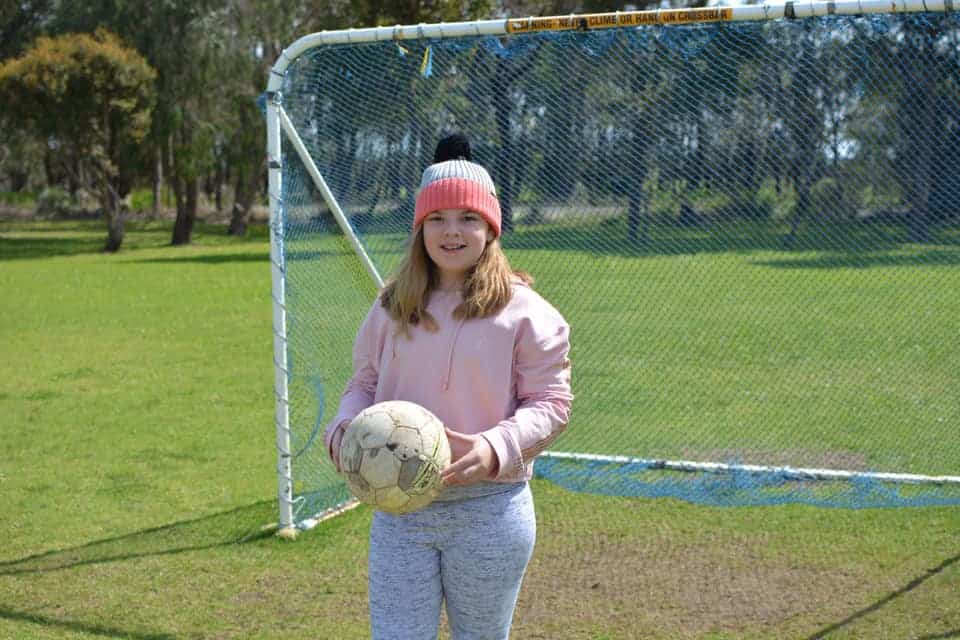 Once inside you'll find an array of amazing exhibits to check out! There's the gravity defying room, which is tilted at an angle so your brain will compensate and straightens the room confusing the displays. Things appear to hang at impossible angles creating awesome photo opportunities!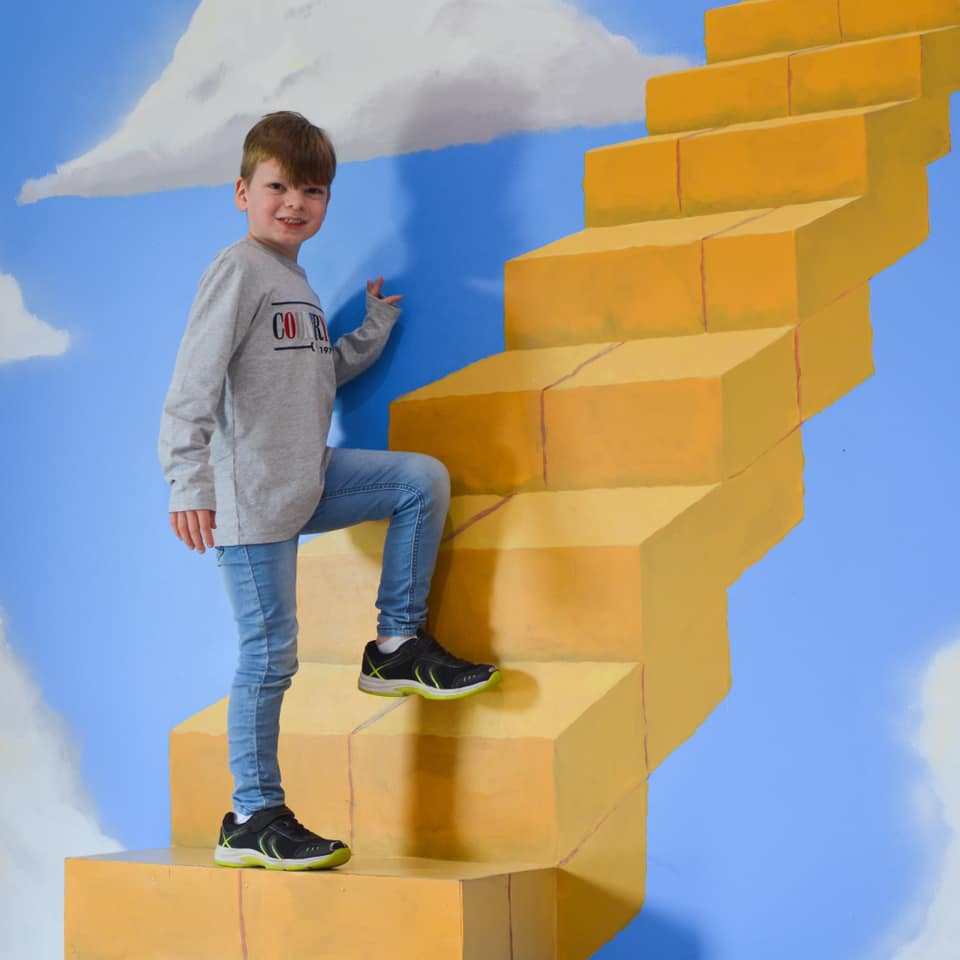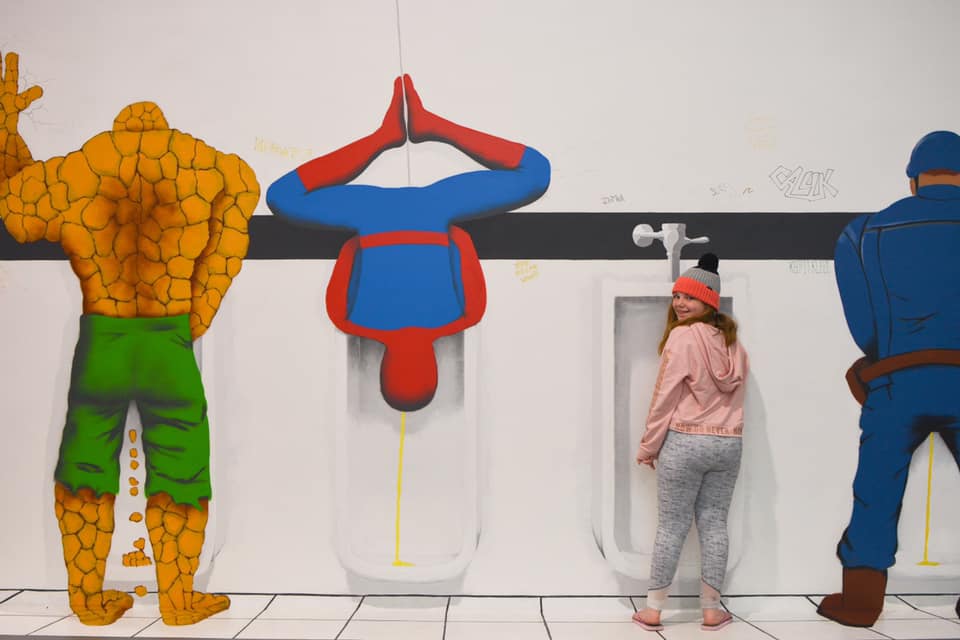 Miss 9's favourite was Cut Yourself in Half and Live to Tell the Tale: Illusionary tricks making your body appear to split in half.
(15 years and under only) she was totally freaked out at how realistic it was!

There's also 2 mazes which the kids loved, the amazing mirror maze and the tricky gate maze which even I had fun trying to master, plus you can Have your Head served on a Platter: The perfect photo opportunity of a meal made from your actual head 😱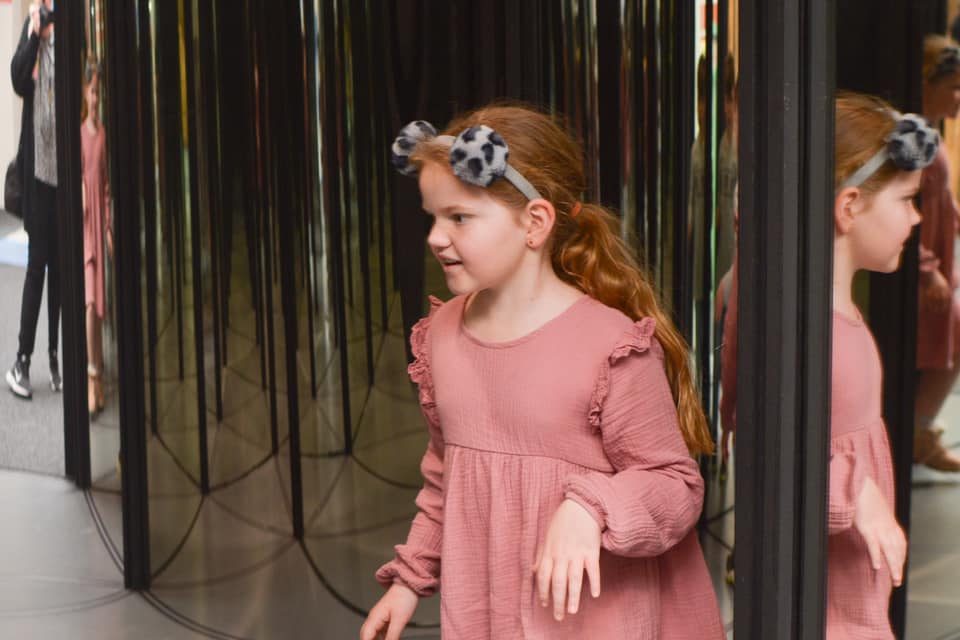 One of the highlights for the kids was the toilets, which will be the most talked about toilets in Australia! They feature one way mirrors to those staring in from the outside, the kids couldn't believe no one could see them!
Once we had finished we headed to the cafe for ice cream and cake, and another play on the playground before hitting the road again.
WOW Illusions is located at 219 Harmans Mill Road, Metricup – 20kms from Margaret River and 35km from Busselton.
Open Daily 9.30am – 4.30pm
Last entry 4pm