Amaze'n Margaret River is found just a few minutes' drive south of the Margaret River town. Here the main attraction is a giant hedge Maze – it has 1.5kms worth of pathways to get lost in! There's also mini golf and lots of smaller mazes.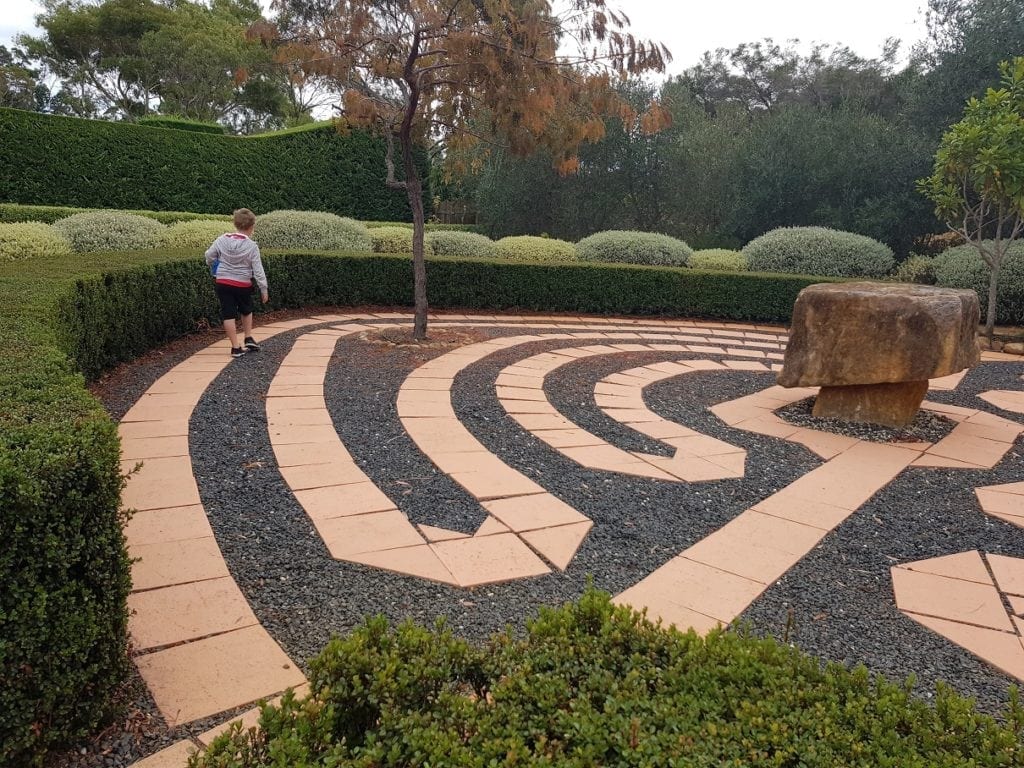 Before we entered the maze, we had a coffee stop in the light and bright café. And remember to have a toilet stop and slip slop slap in sunny weather too – you might be stuck in the maze for quite some time!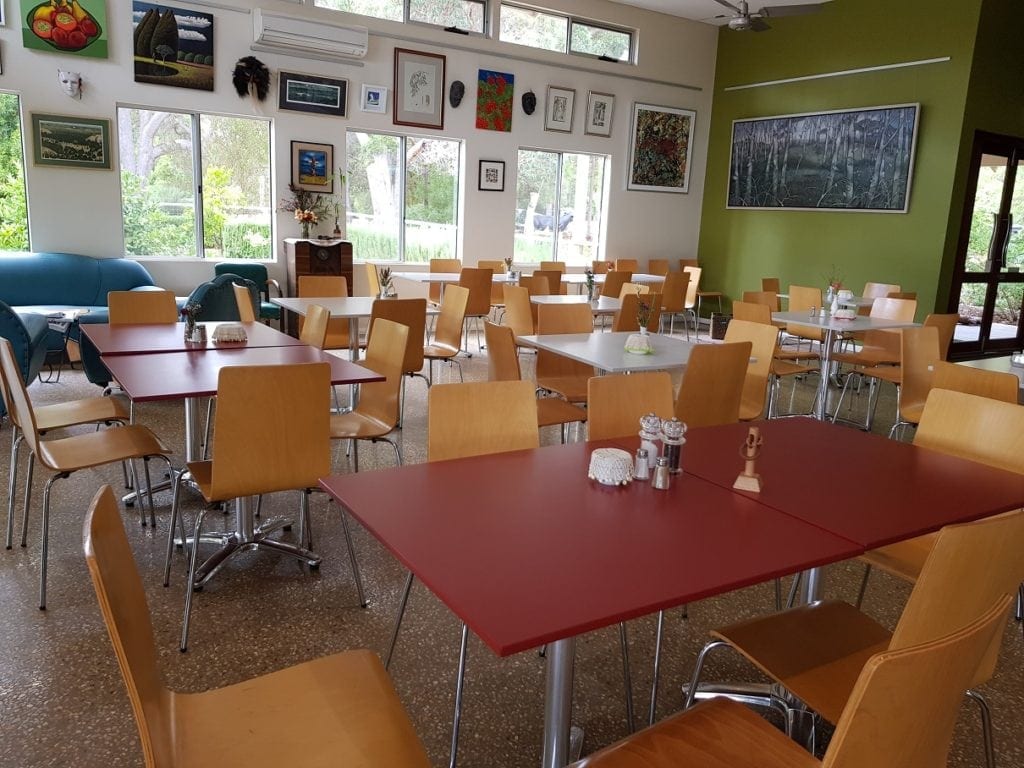 We paid, put on our wristbands and headed to the tall hedges, which look the same at every turn, making it a very challenging maze.
All paths are stroller and wheelchair accessible. My 8 year old son and I teamed up against my parents and we made it to the centre first, but only just. It took us a good 25 minutes or so!
We had a breather on the lookout tower, then set off to find our way out!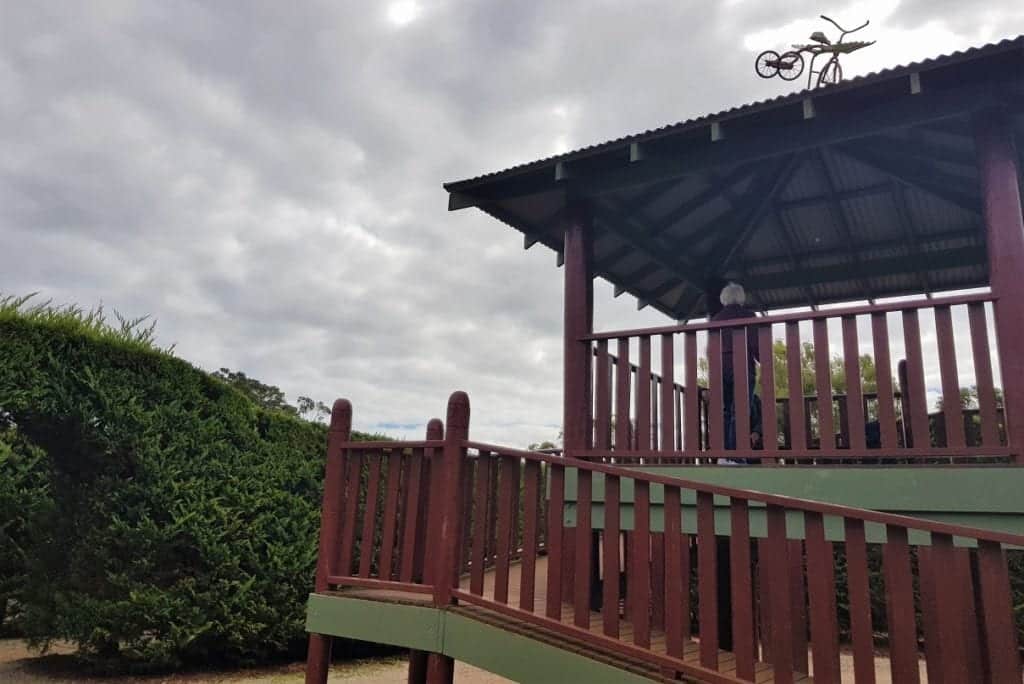 I thought it would be easier to find our way to the exit, but it took just as long. It was lots of fun, but I was happy to eventually see the exit. My parents got so bamboozled they ended up using the emergency exit! There are benches throughout the maze, to have a break.
As well as the gigantic main hedge maze, there are a couple of smaller, tricky mazes. There's a mind boggling left hand turn only maze, a colour stepping stone maze…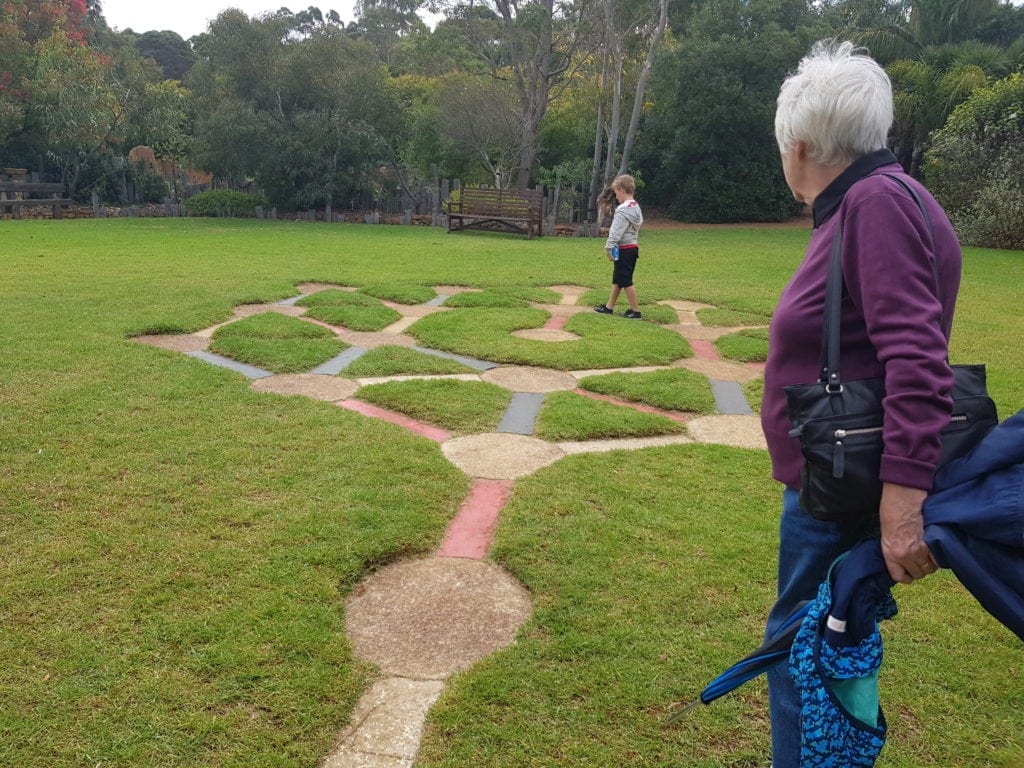 A rose maze and a brick maze that goes around and around a small hill.
The gardens and pond are wonderful and beautifully maintained.
There's lots to discover if you follow the pathways, gnomes, statues, giant chess and giant draughts too.
Why not challenge the kids to a game of mini golf, which is an extra $8 per person.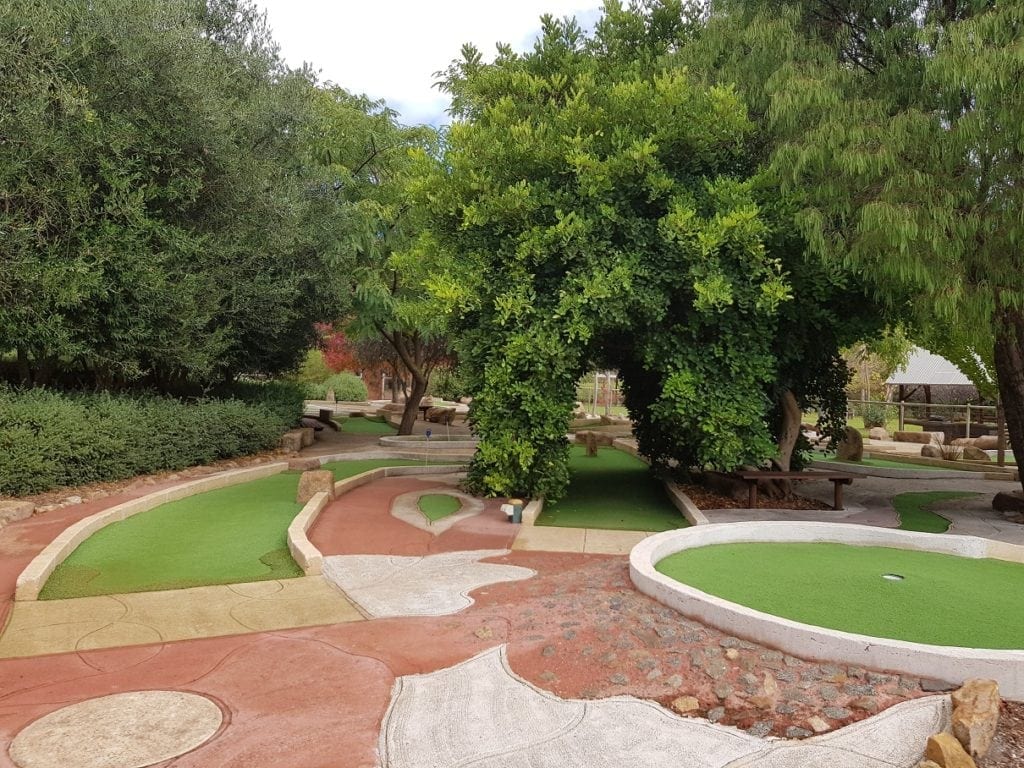 The café serves coffee as well as light meals, cakes and ice-cream. There are tables inside and comfy lounges. Puzzles and board games will keep kids occupied, and there's a toddler play corner too.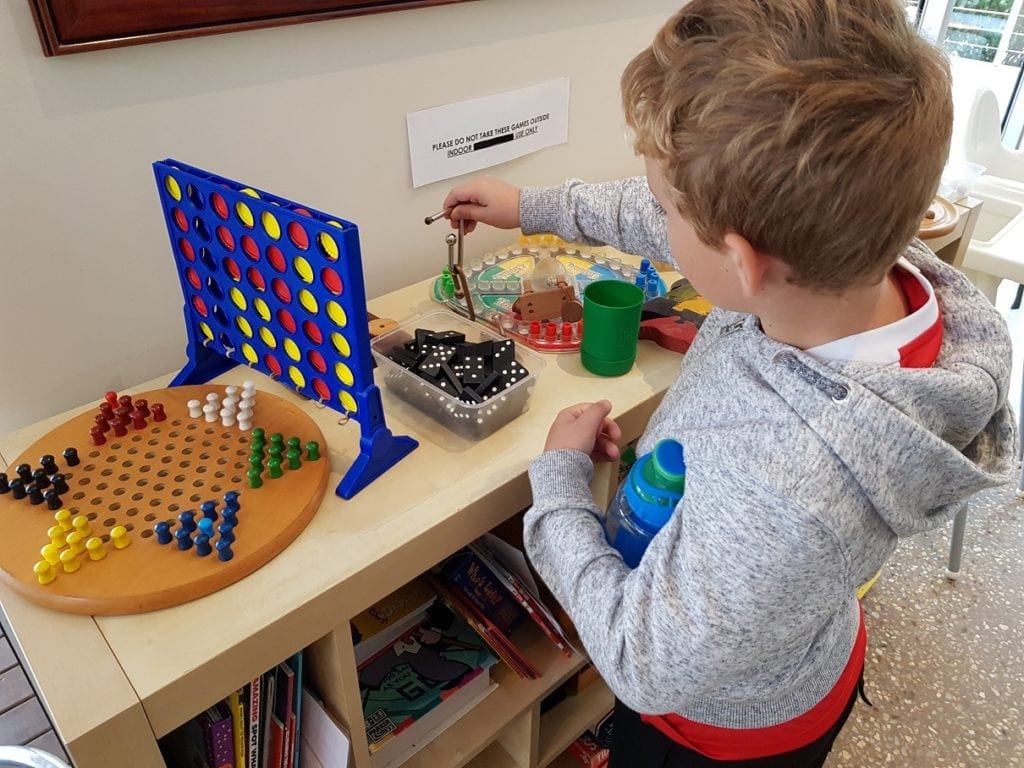 The deck area is lovely to sit in warmer weather. On the shady grassed area there are picnic tables and barbeques. It's a lovely spot to throw down a picnic rug. The toilets are clean and there are parent room and change facilities.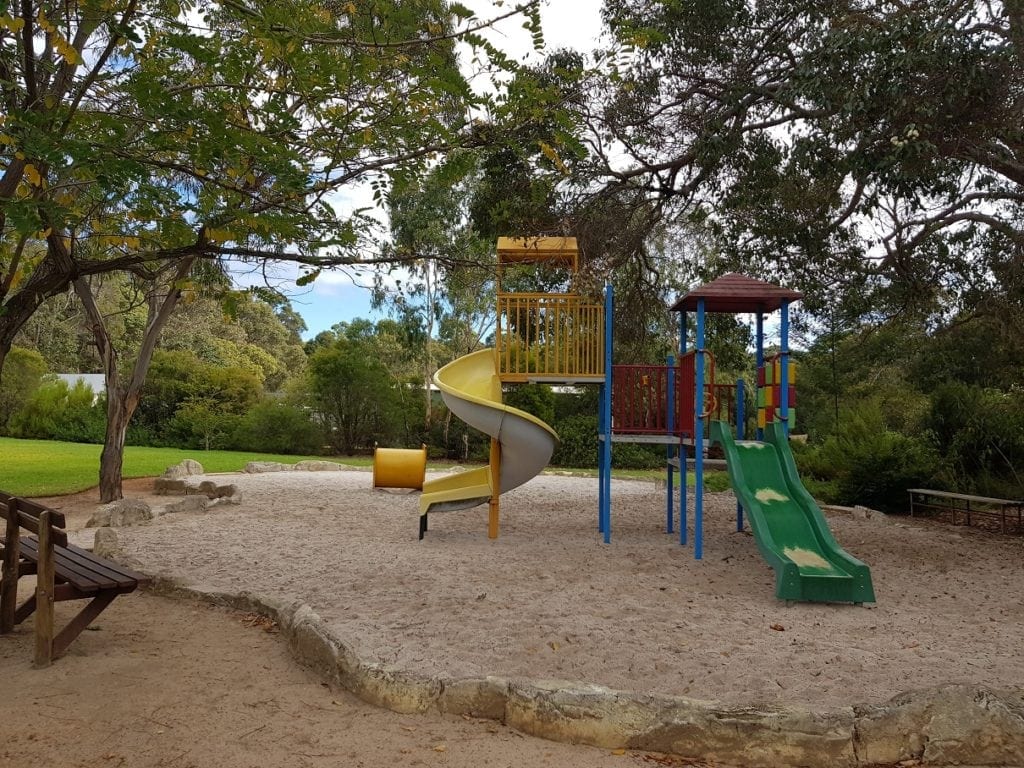 Here there is also a bocce area, hopscotch, coits, giant noughts and crosses, lots of grass to run around and a children's playground.
By the café entrance, there's sporting equipment, balls, Frisbees etc to borrow for a kick about.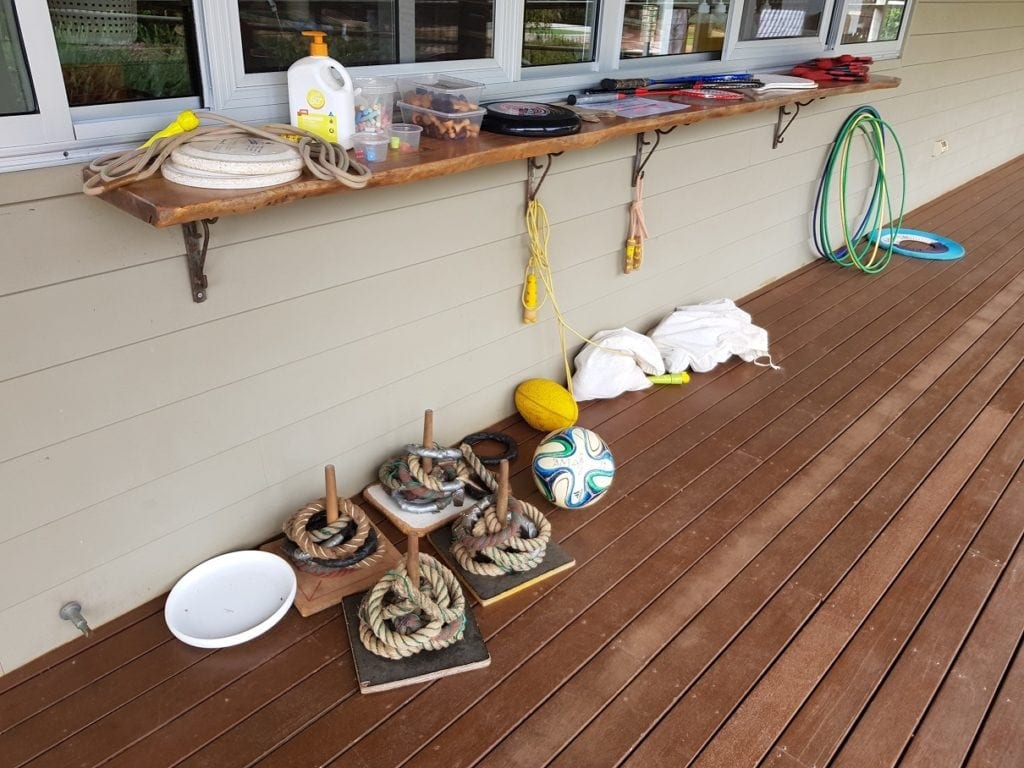 It's an Amaze'n family day out!
www.amazenmargaretriver.com.au
Find more things to do in Margaret River