There's a new family friendly burger joint in Margs! Burger Baby in Margaret River, is found on Bussell Highway, right in the heart of town. The casual eatery has an eclectic, vintage vibe. At Burger Baby you can dine inside, where there's lots of tables, as well as comfy sofas. The alfresco area, which overlooks the main street, looks pretty special at night with its fairy lights all lit up.
The service is small-town friendly. The chatty staff give helpful suggestions, as we decided which burgers to choose from the menu, which also features chicken burgers, pork belly burgers, lentil burgers and more.
Chef chose the Everything Burger on a buttery brioche bun. As the name suggests, it's a massive burger, brimming with beef, bacon, caramelised onion, tomato, greens, pickles, melted cheese and mayo. The 70% grass fed beef patties are finished with a little wagyu, just to add a little extra fat content. You know, fat = flavour after all.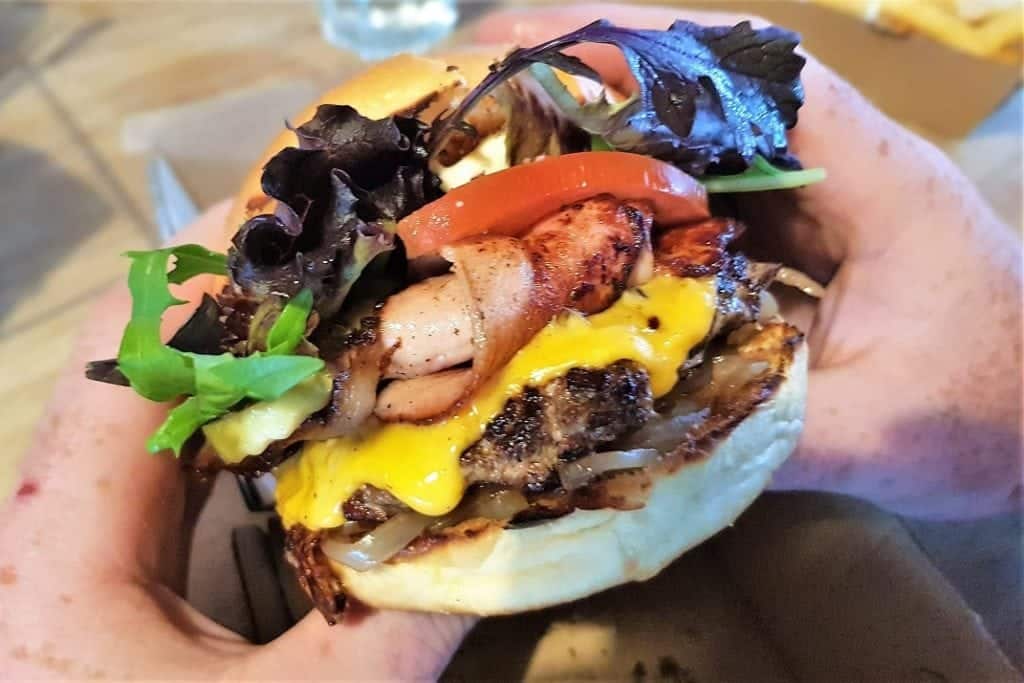 I chose the "everything burger" too. The gluten free bun was totally stuffed with so much tastiness. It's a delicious burger, and the GF bun was one of the best I've had!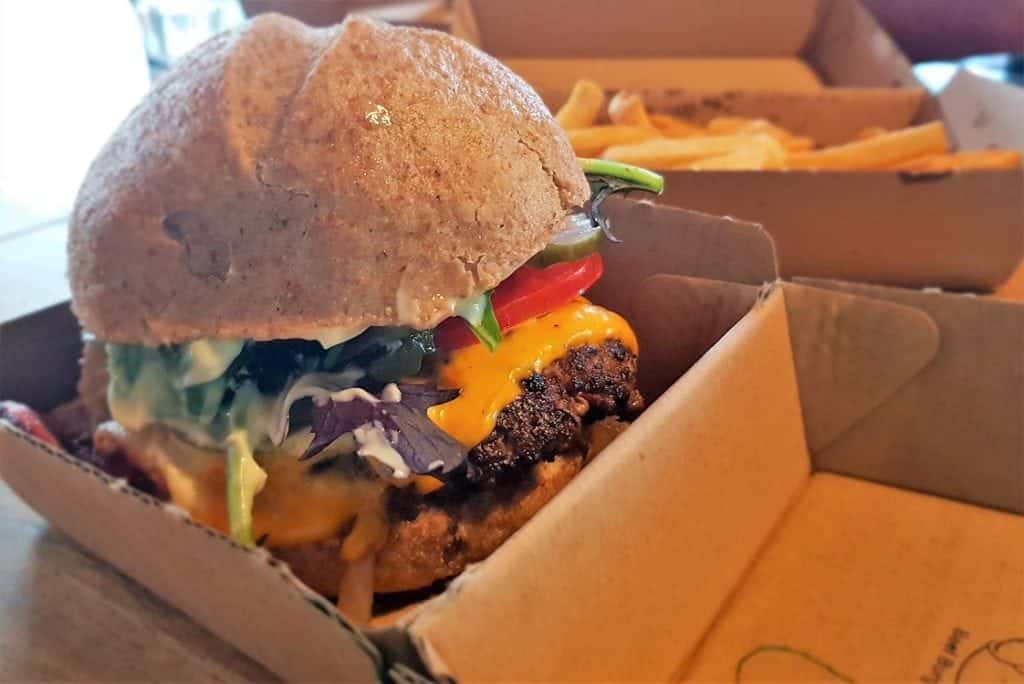 Little Chef wolfed down a mini beef cheese burger. There is also a mini chicken n cheese kids burger available. We shared a piping hot serve of chips. Loaded chips, corn and salads are available too.
For families who love a game night there's a pile of board games (Guess Who, Cleudo etc), as well as a pool table and foosball table. For little ones there's some wooden toys and high chairs too.
Little Chef found a few friends and had a great time playing foosball.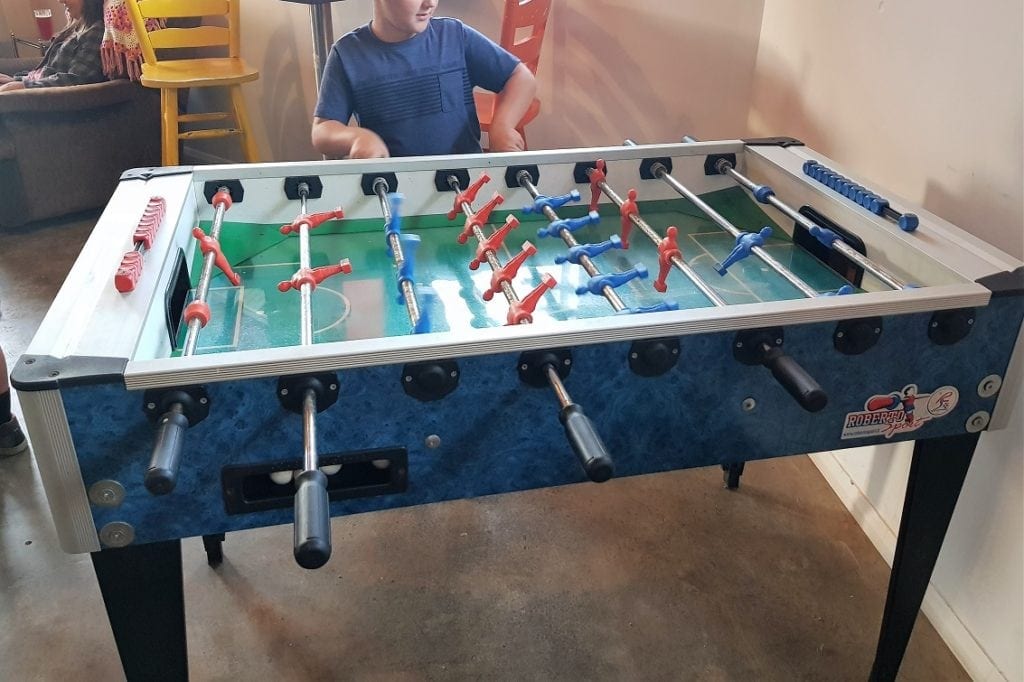 Burger Baby's fresh and tasty burgers are well worth checking out for a great value family meal in Margaret River town.
Find Burger Baby at 1/115 Bussell Highway, Margaret River, WA.
Find more family-friendly places to eat in the Margaret River region here.