Want to go on a family adventure to WA's vast countryside, without a huge drive? Just 85 kilometres east of Perth, a day out in Toodyay is so easy. There's plenty to discover in the historic town of Toodyay. Found on the banks of the Avon River, in the Wheatbelt region of the Avon Valley, Toodyay is just beyond Gidgegannup. Its quirky shops and cafes, historic attractions and country bakery make it a popular spot for a day trip. One of the best times to visit is in late August/ early September when the town is surrounded by bright yellow fields of canola! Here's our guide to things to do in Toodyay.
Things to do in Toodyay
Plan your trip to Toodyay for the 1st or 3rd Sunday of the month when the Toodyay Miniature Railway will be tootling along. The kids will love a ride on one of the 3 mini locomotives at Duidgee Park, found on the banks of the River Avon (closed shoes must be worn).
Duidgee Park also has a playground, skate park and bowl, plus plenty of grass to roam on. If you bring a picnic along, there are BBQs and tables by the Avon River.
Take a stroll down the town's charming high street. Stirling Terrace is lined with boutique shops, galleries, antique stores, plus shops the kids will love – a lolly shop, a Christmas shop and more.
Be sure to stop by the Toodyay Visitor Centre. Here you can find out all the things to see and do in the area. If you love to explore old buildings, Connor's Mill is home to the region's historic milling machinery. Here there are interpretative displays on the process of turning wheat into flour, as well as the old mill's history. Connor's Mill is open 7 days a week (entry via Toodyay Visitor Centre).
Another historical Toodyay building to look around is Newcastle Gaol. It's tiny cells, a courtroom and the old Police stables have many tales to tell. The Gaol is open 7days, 10am – 3pm.
Love Christmas? Christmas 360 is open most of the year. You'll be greeted by a giant Santa and kids will be mesmerised by the festive sights and sounds. We were amazed by the range of crackers and ornaments! See more in the Buggybuddys review.
We hear that Toodyay Emu Farm is the oldest Emu Farm in the world! The working farm is open to the public (please phone 9574 1415 prior to visiting). You can see flocks of Emu's, eggs and nests from May to August and see chicks hatching from July to October. Plus, their shop sells therapeutic emu oils, cosmetics, soap, feathers, and meat, as well as emu souvenirs and books. Open hours: Fri to Sun, by appointment only.
Places to Eat with Kids
There's no shortage of places to eat on Stirling Street, the town's main road. The country pubs (Freemasons Hotel and newly renovated Victoria Hotel) look popular, as well as the cafes. Coca-Cola Café and Museum is another quirky Toodyay spot. At last count, there were over 6,000 items of Coca-Cola memorabilia here! The red and white 1950's dinner-style café has milkshakes, home-style burgers, all-day breakfasts and more, all washed down with a Coke – of course. See more in the Buggybuddys review.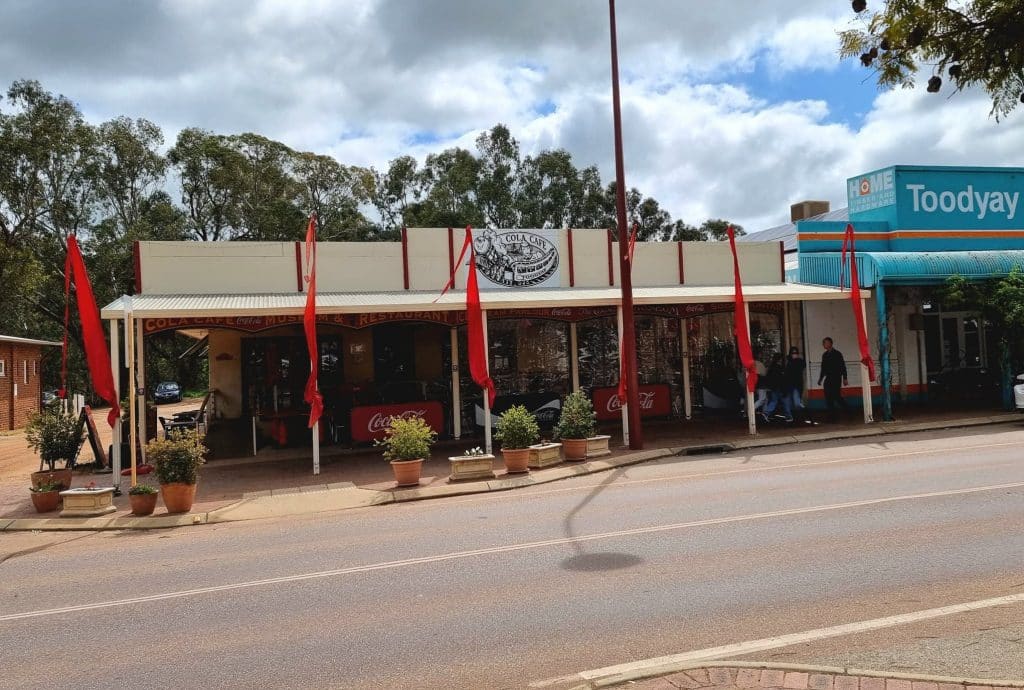 It's not a country town without an award-winning bakery, right? Toodyay Bakery lives up to the hype. The character-filled building has plenty of places to dine and enjoy a bite to eat. The upstairs area has a relaxing balcony, plus a kid's corner. See more in the Buggybuddys review.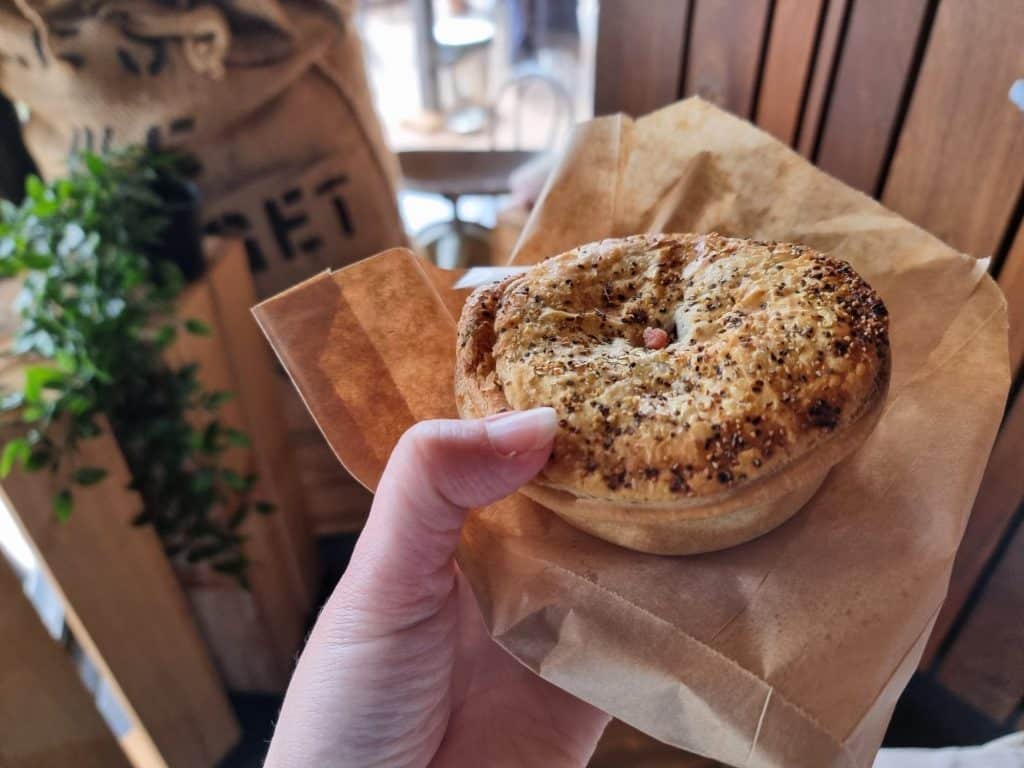 Stay in Toodyay
My #1 pick for a family-friendly place to stay in Toodyay, to get all the farm life vibes is the brilliant Heyscape (Ashleigh cabin). This is Heyscapes first kid-friendly tiny cabin and there's plenty of space for families of up to four (or five if you have a little one that requires a portacot). The kids can climb trees, laze in the giant hammock, play board games, watch the sheep and toast marshmallows on the firepit (in winter/early spring). A stay at this tiny cabin is also very eco-friendly, with many energy-saving features and even a compostable loo. Great if you want to instil caring for the environment to your little ones. See more in the Buggybuddys review.
Find more places to visit in WA here.