Little Banksia Cafe Kensington – I recently discovered this little cafe in Kensington and after seeing the amazing looking food while I was having a coffee, I came back for lunch. It didn't disappoint. The cafe has outdoor seating options and room set up with a large table and a play corner, perfect for lunch with kids.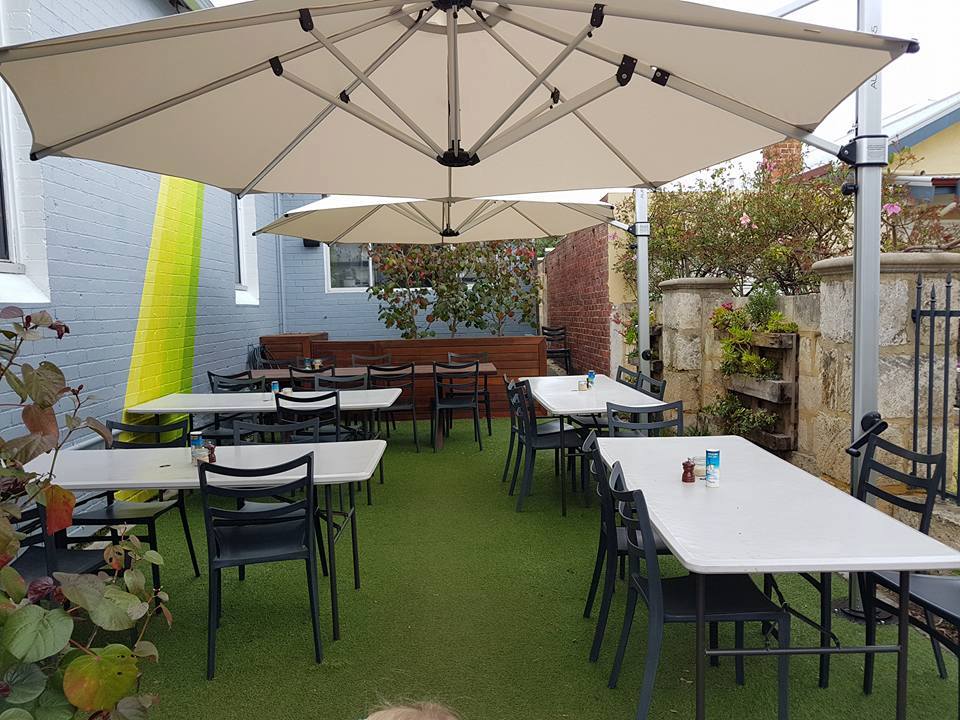 When we arrived it was quite busy but luckily the table in the play room opened up and we took a seat. Little Miss 3 was straight into the play corner while my friend and I checked out the menu.
There is all day breakfast, lunch options and also a cabinet with pre-made paninis, tarts, salads and sweet treats available. The kids' options include egg and bacon, pancakes, ham and cheese croissant or little person's lunch box which is a ham and cheese toasting with fruit.
We ordered a buttermilk fried chicken burger, buttermilk pancakes and the Little Person's Lunch Box (no ham). The kids' meals came with a choice of kids milkshake, apple or orange juice or babycino. There is help yourself glasses and water near the counter where you order.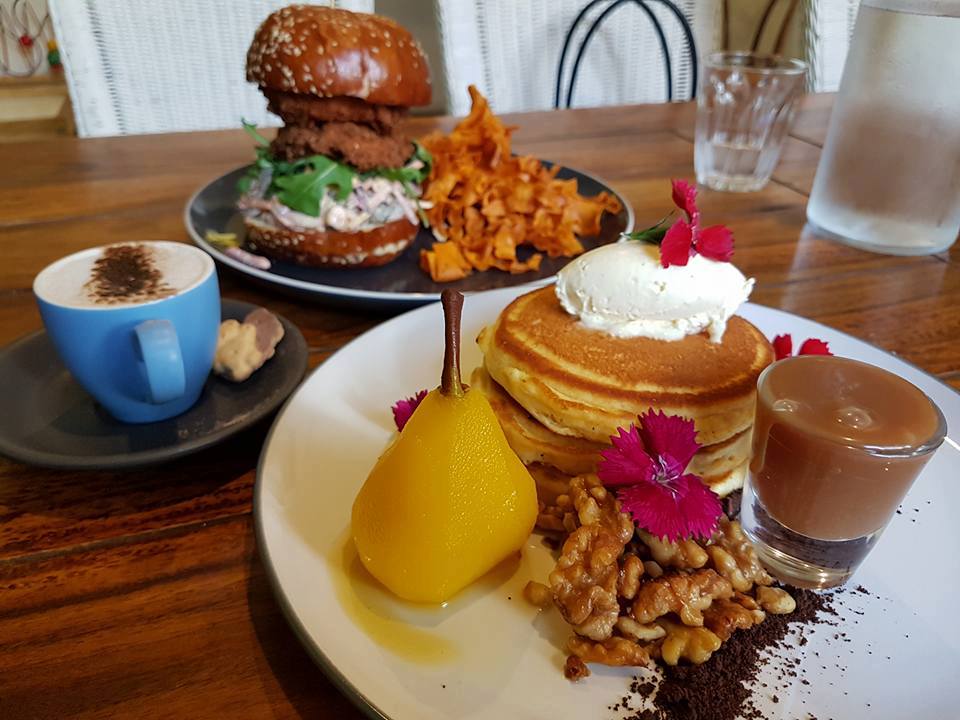 The food didn't take long to come out and it looked amazing. My friend and I shared the burger and pancakes. The kids toastie came with strawberries and slices of apple.
The babycino same with two chocolate tiny teddies. The fried chicken burger was really good, the chicken was moist and the coleslaw it came with was very tasty. The pancakes were also very good, light and fluffy.
The play corner had a little table and chair and a range of toys including puzzles, cars and barbie dolls. My daughter was fully occupied the whole time playing various games with the things she found. She was more interested in playing than eating her lunch.
Both times we have visited we have been impressed with the food and friendly service. I'm sure we will be back for another visit soon.
High chairs available and the toilet includes a change table.
Located – 78 Banksia St Kensington.
Open – Monday – Friday 7am to 3.30pm
Saturday and Sunday 7am to 2pm
www.facebook.com/thelittlebanksia
 Find more family friendly restaurants in Perth