Margaret River Chocolate Company Swan Valley – What else do you do on a wet Perth day (well, any day really!) head on out to the Swan Valley, eat chocolate till you're sick, and drink coffee of course.
The Margaret River Chocolate Company ticks all of my chocoholic and coffee loving boxes. The place is chocolate heaven. From the moment you walk through the doors, you are surrounded by it.
Free tasting, why not! Mini could have filled up on those free chocolate buttons, unfortunately for her, she only has small hands.
Once you have had your freebies, check out the huge display of award winning truffles or the delicious range of ice cream.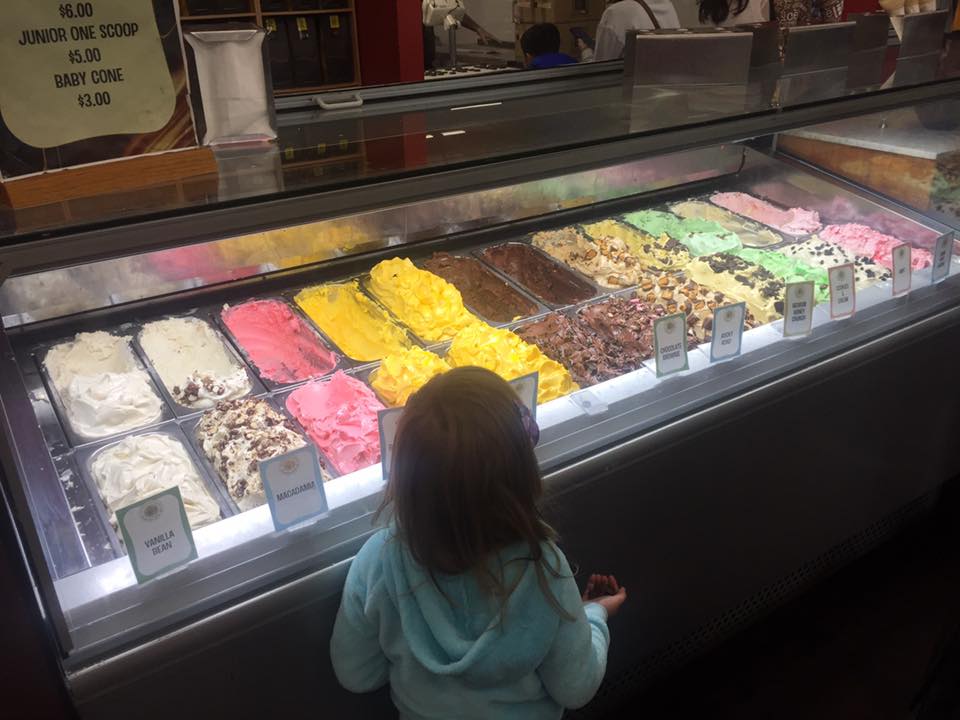 After being asked 100 times by miss 4, can I have this, can I have that, we finally made it to the cafe at the other end of the shop. They have a great range of food available for breakfast, lunch or even more sweet treats.
I could not pass up the fondue for two. As if the fondue was not enough, I had to add an iced coffee to the mix. Miss 4 wanted more sugar too, so she ordered a strawberry milkshake.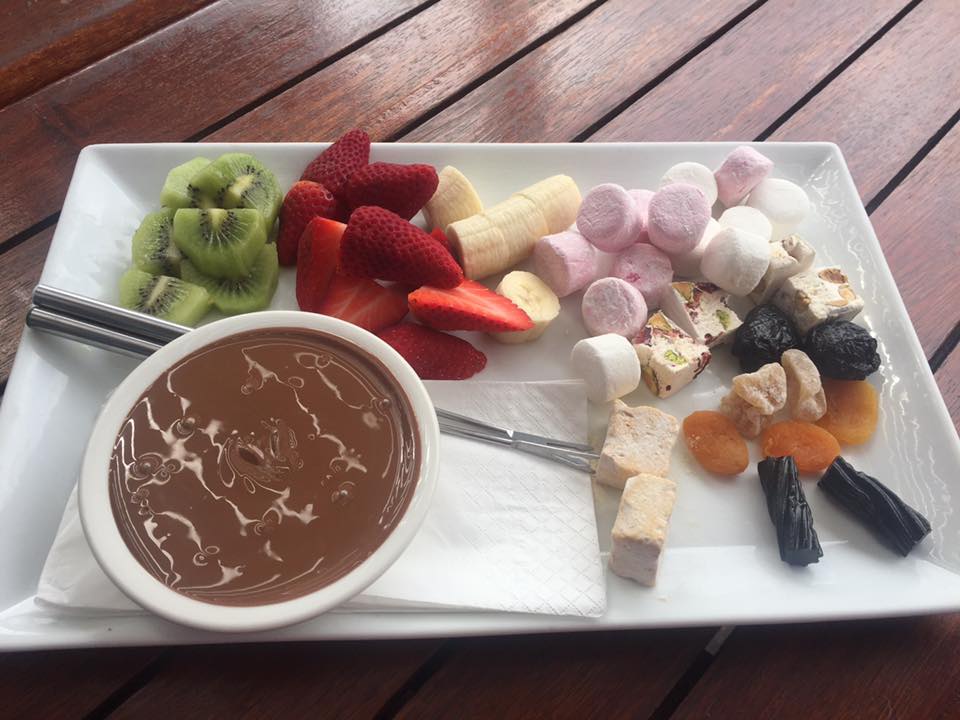 After downing more sugar than we needed, Mini went and had a run around on the large grassed area out the back.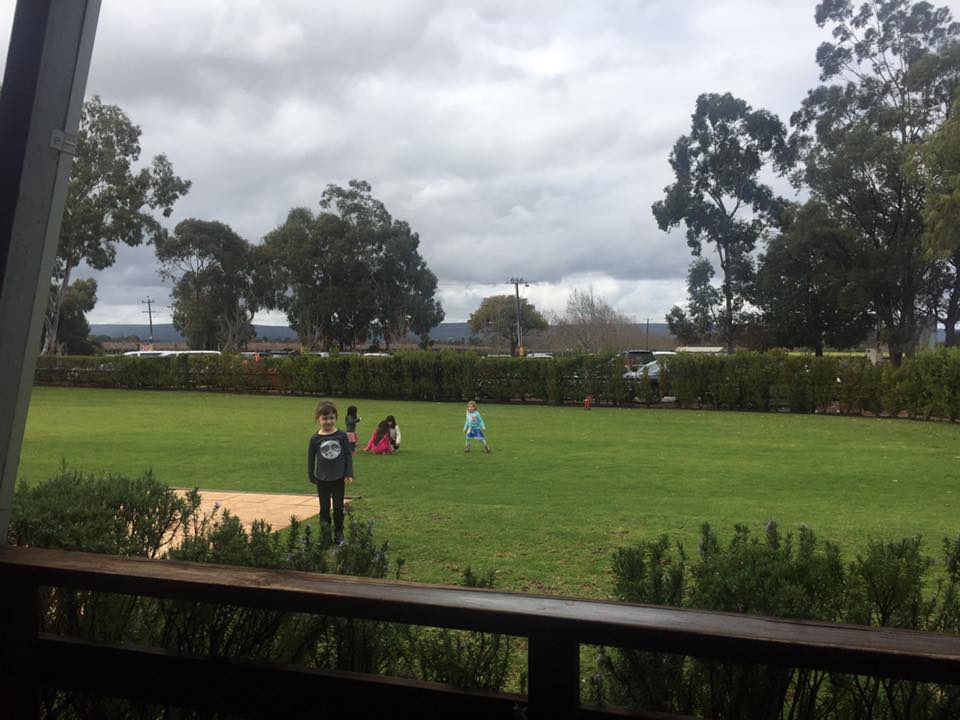 You can sit on the veranda outside or if you would prefer, you can sit inside. They also have high chairs available for the little ones.
On our way out, we spotted the viewing window where you can watch all the chocolate treats being made. They have a step up to the window also, so the kids should not have a problem being able to see.
There is a large range of chocolate goodies to purchase from the shop, so you can keep the sugar rush going at home.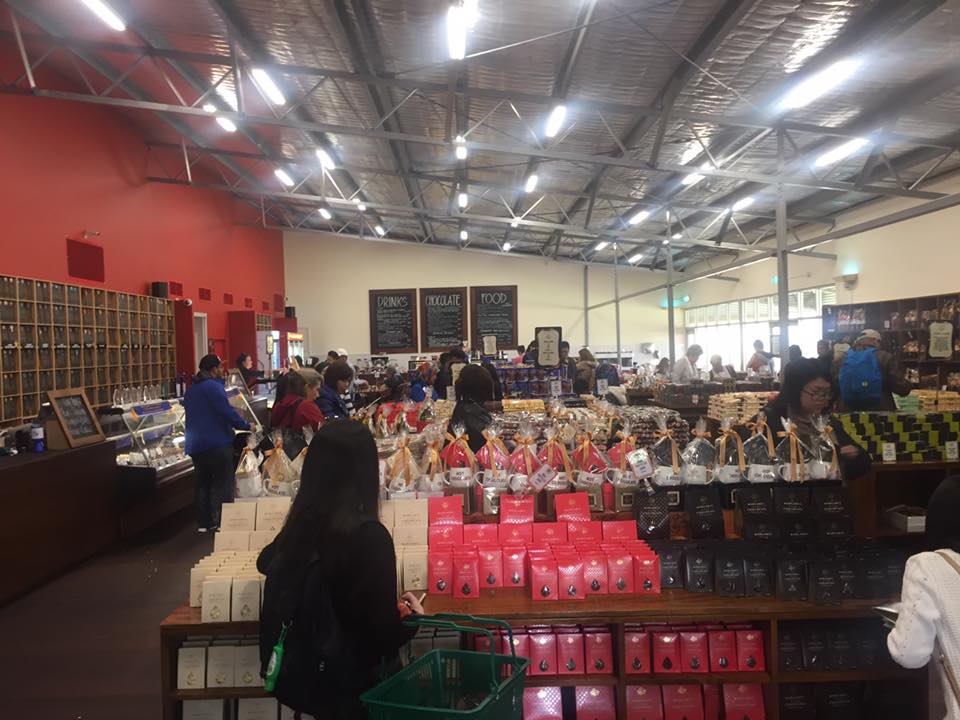 If you are in need of chocolate (when are we not in need of chocolate) then pay a visit to the Margaret River Chocolate Company in the Swan Valley.
They are open every day of the week (besides Christmas day) from 9am to 5pm.
5123 W Swan Rd, West Swan.
Find more family friendly restaurants
Find more things to do in the Swan Valley