Harvey Dam is located 145km south west of Perth, on a recent trip down south we decided to stop by to stretch our legs – what was meant to be a 30 minute stopover quickly turned into an hour and a half of exploring and sightseeing.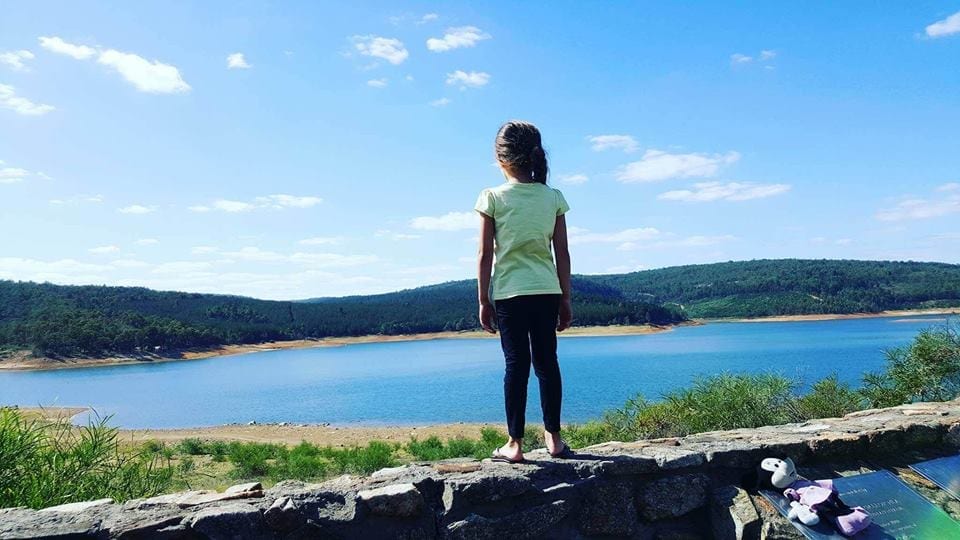 Harvey Dam was originally built in the early 1900s, since then it has undergone a number of redevelopments the latest was completed in 2002 costing $275 million dollars. Harvey Dam now features an amphitheatre, BBQs, playground, gazebos, picnic tables, walking trails, and toilets. There is no café so bring your own food and drinks.
My kids loved playing on the playground, it has shade sails and is fully fenced which is perfect when you have a toddler or kids who like to escape. The playground included a flying fox, monkey bars, 2 slides, climbing ladders, and chains.
Miss 6 loved taking centre stage on the amphitheatre, which is used for outdoor concerts, other local events and can also be hired for weddings.
The Dick Lofthouse Rotary Walk is a 1.9km trail that takes you over a beautiful wooden bridge, which leads up to stairs that climb the 45m dam wall to the lookout – with a toddler and a newborn we didn't brave the stairs, instead we drove to the second carpark at the top of the dam.
We walked the length of the dam wall from the viewing area to the lookout, the views were stunning! While at the lookout the kids quickly discovered if they shouted down the spillway their voices would echo.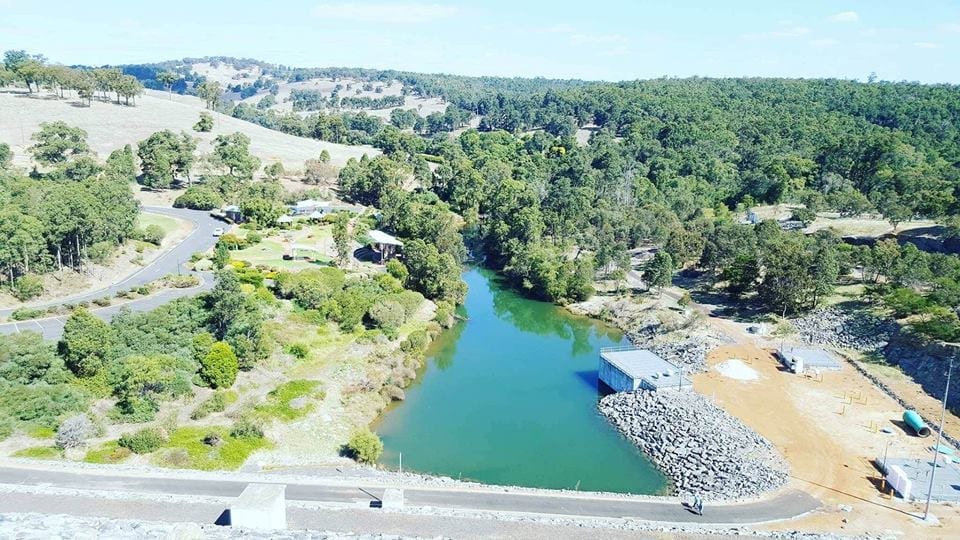 During the designated seasons, fishing is allowed, the Water Corporation and Recfish West have worked together to re-establish trout and marron in the reservoir. Non-fuel boating and sailing are also allowed.
Dam facts;
Catchment area – 126 square kilometres
Capacity – 56 billion litres
Surface area at full storage – 553 hectares
Height of wall – 45 metres
During our stopover in Harvey, we also visited The Big Orange and Stirling Cottage.
Harvey Dam, Weir Road, Harvey, WA www.harveyvisitorcentre.com.au/harvey-dam-2.html