In the words of Tegan and Sara, "Everything is AWESOME!"
LEGO's second WA store opens in Westfield Booragoon and like the infamous LEGO movie theme song goes, it is awesome and surprisingly larger than its sibling store in Karrinyup.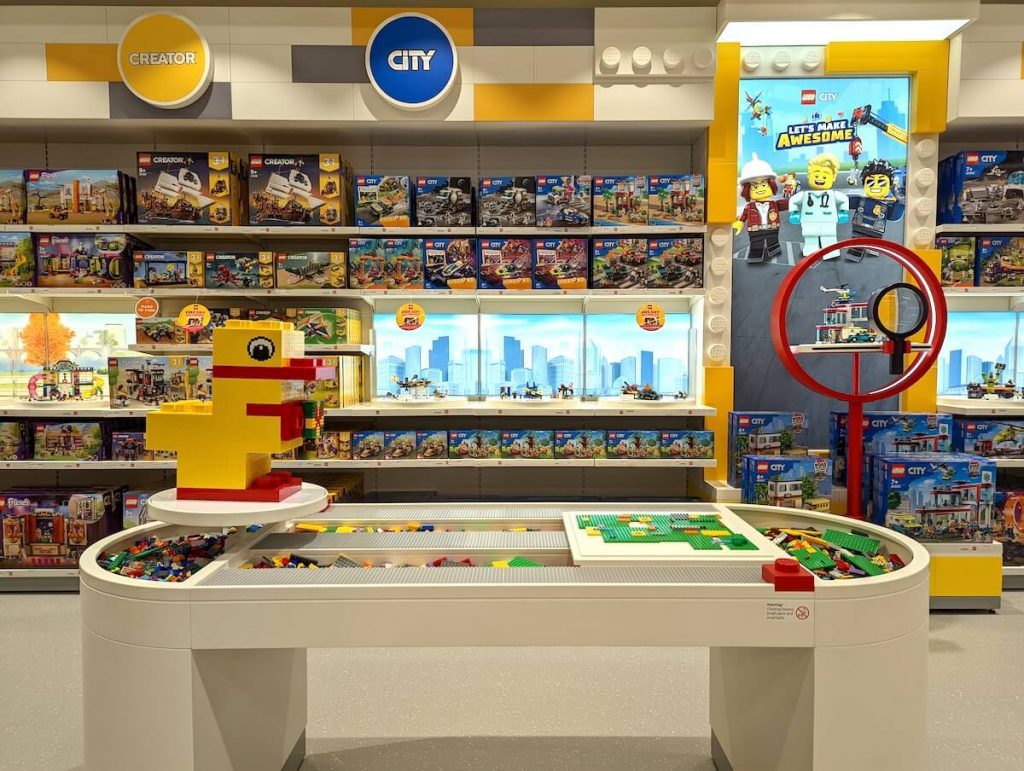 We had the opportunity for a private store viewing before its grand opening and it was so exciting to be able to experience this with 2 kids (one being in the form of my husband) to explore, create and be social through play which is what LEGO is all about.
The store is laid out similarly to most LEGO stores around the world with its highly complex builds on display, sections of interest (eg. Disney, Star Wars, City range etc), bright colours and an ode to whatever city the store is in. In this case, it was a wall mural of the Indiana Tea House in Cottesloe. Whoever created this is one super talented "brick" artist!
When wondering about the store, we noticed that the range was more geared towards 5+ with a small Duplo range. There is a build station school-aged kids and adults will love but unfortunately there was not much suitable for young toddlers. That being said, my little one was still happy to build and look at all the displays, especially the Hogwarts Express Train!
We have to also commend the staff because they were all very knowledgeable with their LEGO as well as being so accommodating with my little one by entertaining him.
LEGO is such a timeless and classic open-ended toy to own that will never go out of date. Even my now 3 year old is playing with his father's collection from the mid 80s!
The LEGO store is located next to the Apple Store.
Shop 127, Westfield Booragoon, 125-133 Riseley St, Booragoon WA 6154
www.westfield.com.au/booragoon/lego-certified-store