Perth's very first hedge maze has opened up at The Maze Family Fun Park in Bullsbrook, also home to Outback Splash.
The hedge maze covers a total area of 1600 square metres and has taken over 6 years to grow before it was ready to be opened up to visitors.
The octagon-shaped maze is 1.8 metres high and has 21 dead ends but don't worry about getting lost in the maze for eternity. There are several emergency exit gates situated throughout the hedges that will have you back at the start in no time.
We're pretty sure that's how our kids managed to reach the look out point in the centre of the maze in no time at all even though they denied that they cheated! Most non-cheating people should be able to complete the maze in around 15 minutes.
The Maze Family Fun Park also features five other challenging mazes including a wooden maze and a tractor-tyre maze.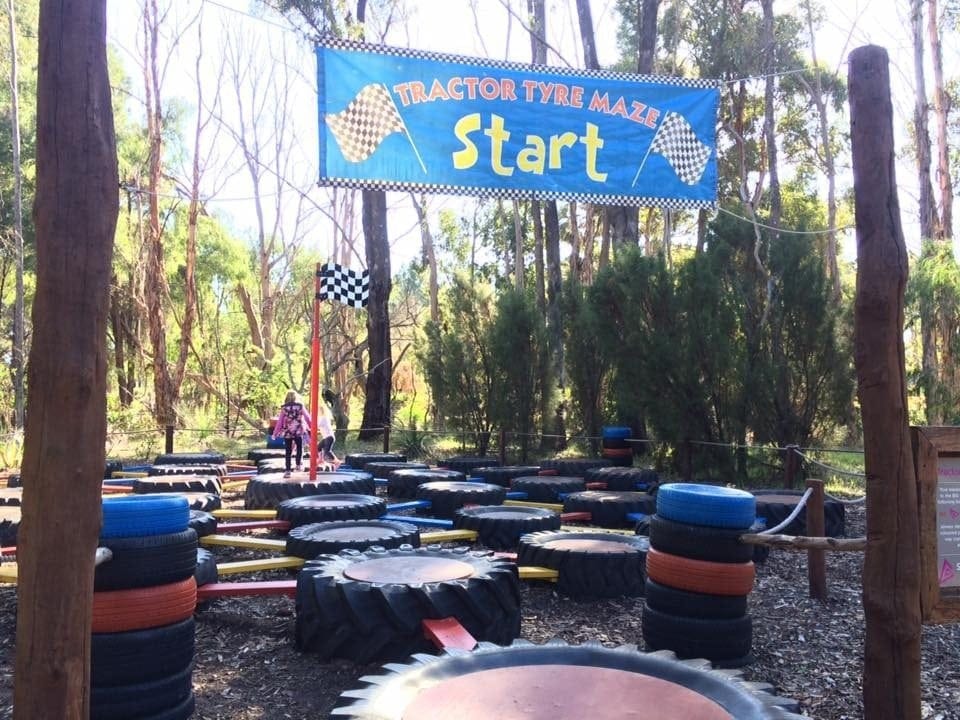 The kids really got themselves in a twist on Tayla's Tangle!
The Maze Family Fun Park has many more attractions which makes it a great family day out this winter – you'll definitely leave with worn out kids.
There is mini golf, giant chess and a children's playground.
There's also a friendly collection of koalas, emu, kangaroos and birds to meet and greet. koala information talks take place at various times during the day.
The Maze Family Fun Park is open 10am to 5pm every day of the school holidays. Outside of school holidays, it is open Wednesday – Sunday.
For more information visit www.themaze.com.au
Find more places to visit with kids in Perth