Slate Café is found on the fringes of the Swan Valley in Bennett Springs. If you have young children, it is a nice spot to enjoy a coffee. The kids will be well entertained in the play area.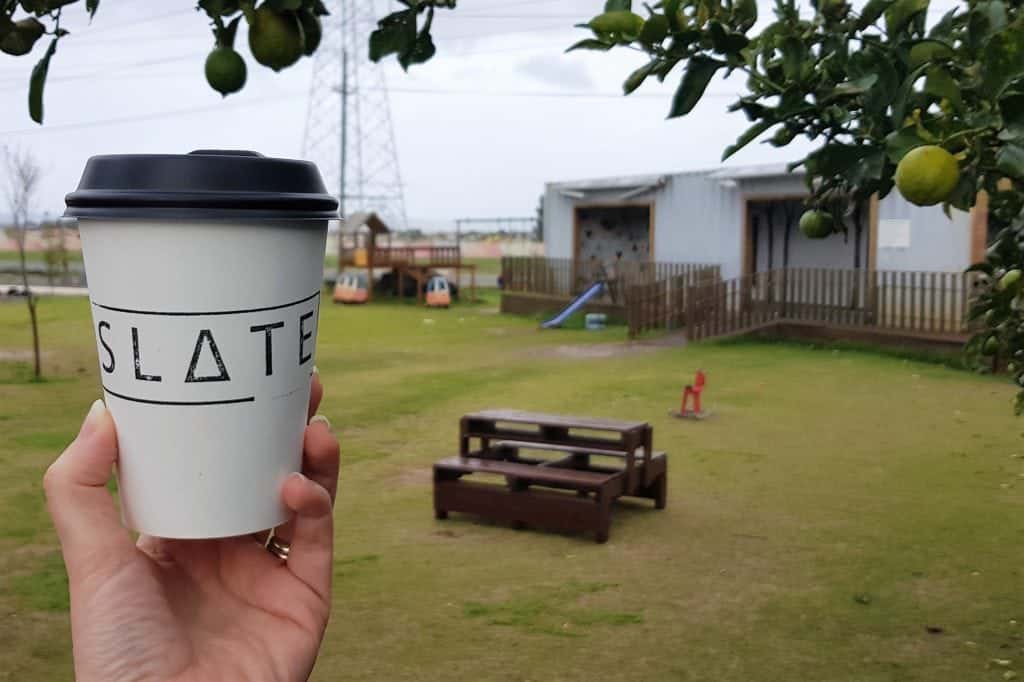 The large outdoor area features a covered playroom, a nature play area, play equipment, cosy coupes and more. There's lots of grass where you can throw down a picnic rug and watch the kids while you sip on a hot coffee and enjoy a chat with friends.
The playroom, made from an old shipping container, has chalkboards covering the walls. Unfortunately I couldn't find any chalk the day we went. There had been a car parking garage mounted on the wall, and a play kitchen but they are no longer there. Kids can exit via the slide.
There's a wooden fort to climb.
The nature play area features stepping stones, tyres and logs to climb.
We visited on a chilly winters day. Luckily, I'd dressed warmly as the café, though covered is still very open. There's plenty of seating and lots of highchairs too, making it an ideal spot for a mums group meeting.
The coffee at Slate Café is a local Fiori roast.
The all day menu is a mix of brunch favourites and Asian dishes. I enjoyed a pulled pork eggs benedict($21), with Asian flavours. There's a more traditional ham eggs benny available too.
The kids menu has quite a few choices and from what we saw generous servings.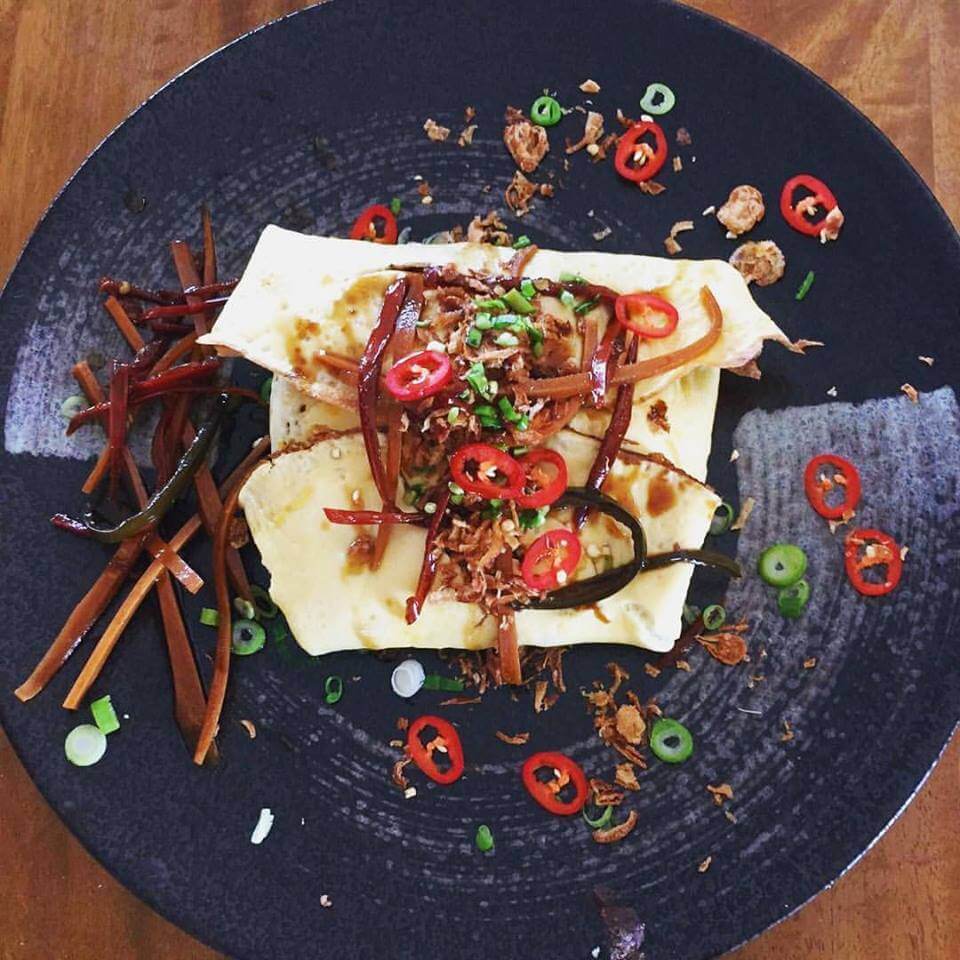 Little Miss M loved her smashed avo, though I've never seen that served with chips! Plastic plates and cutlery are available on request.
At the counter there's a cabinet filled with all sorts of yummy fresh bakes and jelly cups too.
There is a small children's nook inside which has books, toys and mini tables to play at. Being around a corner, it's not very visible, so it's best to keep a closer eye on them playing here.
Not only is this café very child-friendly, Slate is dog-friendly too, with a fenced dog agility course next to the nature play area. Lots of fun for fur-babies!
Slate Café is very close by to Whiteman Park so it's a good place to stop for a tasty feed on the way to the park.
Find more family friendly restaurants
Find more things to do in the Swan Valley