Dog Beaches in Perth – there is nothing more fun to do on the weekends than taking the kids and the dog for a walk on one of Perth's dog beaches.  There aren't that many dog friendly beaches so we've listed the main one's below so you can plan your weekend or weekday family walks. 
North of the River
Whitfords Dog Beach, Hillarys
This is one of our local dog beach but does get very busy at peak times.  The car park usually has a coffee van (nom nom) and sometimes a dog wash (ridiculously useful!!).  There are toilets, showers and water fountains in the car park. The beach is a nice walk with very shallow waters and we often see dogs swimming with their owners.  The beach walk isn't that long, around 1km so we tend to walk up and down a few times and meet lots of other walkers and potential playmates 😉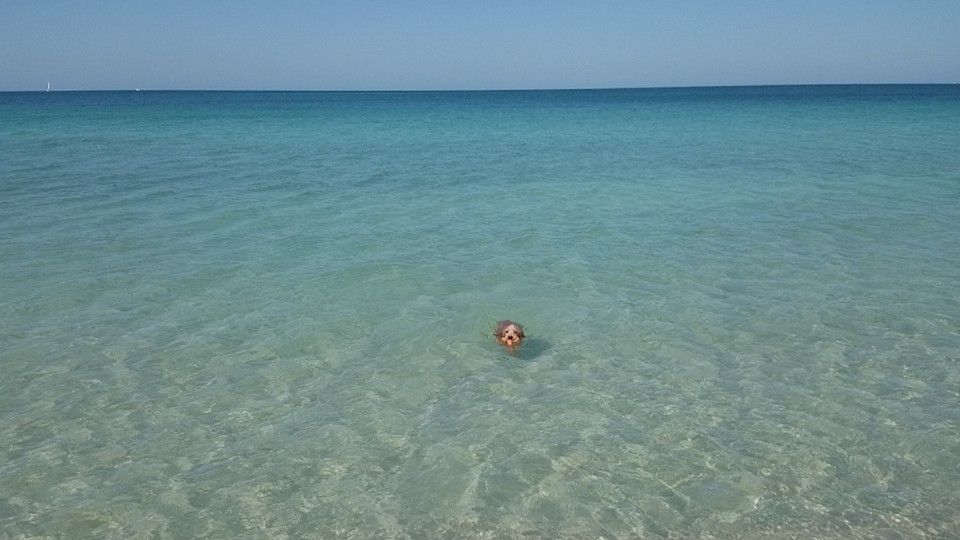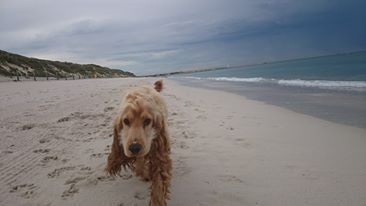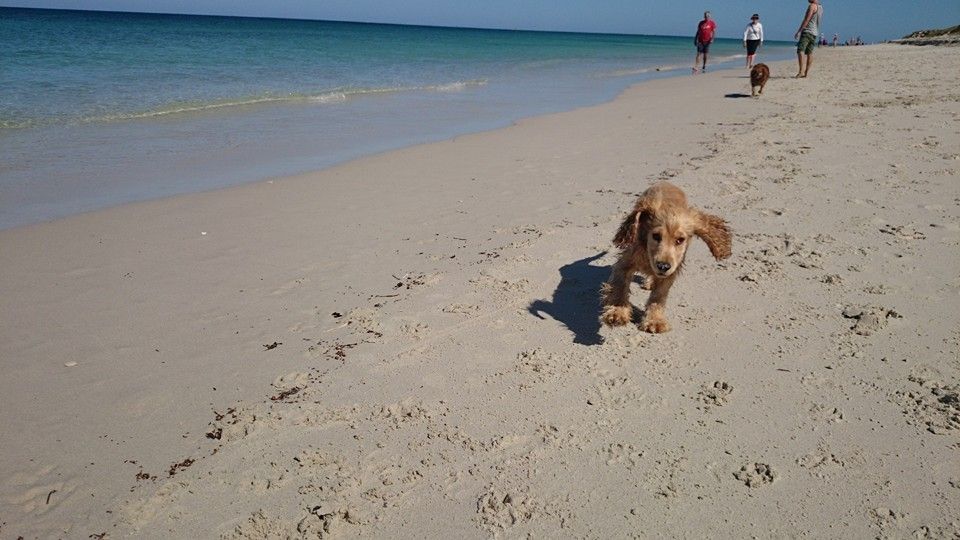 Quinns Rocks Dog Beach, Quinns Rocks
There are two entry points and car parks onto Quinns Rocks Beach.  There's lots of rocks along the coast and shore break so ideal for dog swimming but they can still have a dip 😉  This is a lovely long dog beach so you can really tire them out! We love the sand dunes at the back of the beach, the kids run up and down and the dogs chase them.  Tires them out in 10mins!!
Tamala Conservation Reserve – leading onto Burns Beach, whilst technically this isn't a dog beach the Tamala Park Reserve is open for dogs and humans to explore.  This is one of my favourite (outside of snake season) places to walk my dog as it's sand based and very very hilly dunes which my fury friend loves.  The Reserve does lead onto Burn Beach North which is covered in beautiful rocks along the coast line.  It's usually completely empty as it's not a bathers beach and is very rocky.


Peasholm Street Dog Beach, Wembley Downes
Waterman Beach South, North Beach
South Cottesloe Beach
Vera View Beach, Cottesloe
Mosman-Leighton Dog Beach, Fremantle
Dog Beachs in Perth – South of the River
C Y O'Connor Beach, Hamilton Hill
South Beach (North), Fremantle
South City Dog Beach
Rockingham Foreshore Dog Beaches
Swan River – Dog Beach in Perth
Sir James Mitchel Park
Neil McDougall Park
Salter Point Parade
Canning River
Minim Cove, Mosman Park
Point Roe Park, Mosman Park
John Tonkin Dog Exercise Area, East Fremantle
Please check the individual City Council website for Dog Beaches in Perth.