Denmark Animal Farm is a hands-on animal farm just outside Denmark with a good range of animals you can walk amongst, pat and feed. The baby animals are bottle-fed daily at 3pm. When we visited the farm had alpacas, camels, kangaroos, guinea pigs, rabbits, Scottish highland cattle, sheep, goats, donkeys, horses, emu, parrots, galahs, ferrets and more.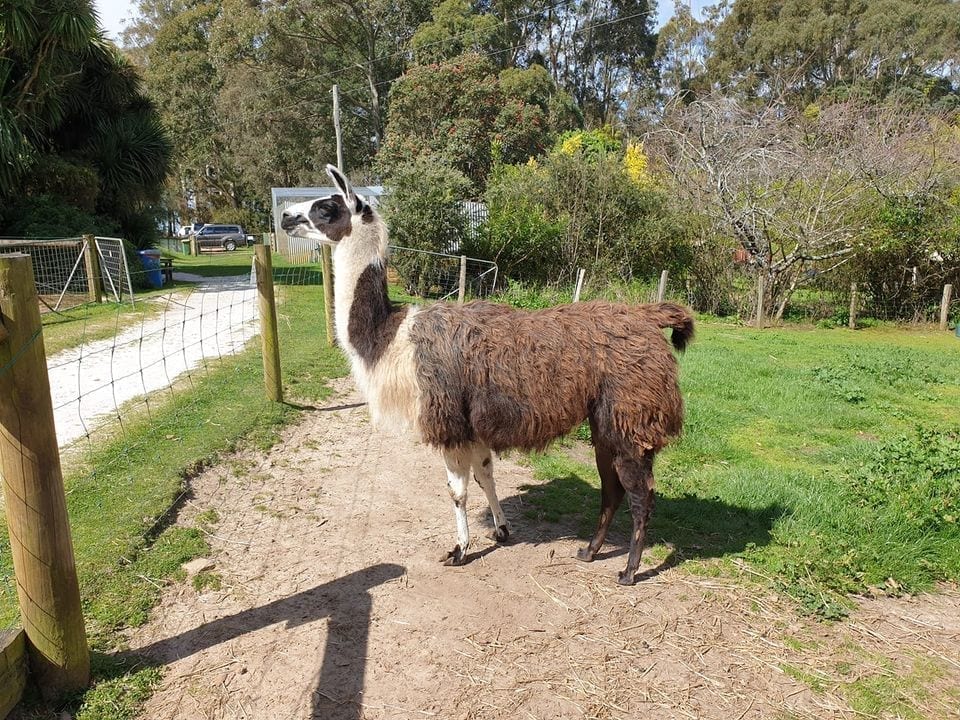 Each person is given a bag of food as part of the entry fee and you are able to fe
ed most of the animals except some of the babies that are being bottle-fed. Extra bags of food can be purchased for $1.00.
We found the farm to be well laid out with it easy to see and interact with the animals. There are two large paddocks that you can go into and walk amongst animals. One of these had goats, Scottish highland cattle and sheep. The goats in this paddock had no table manners and would jump and nudge you to get food which can be a little scary for small children. If you don't take your feed bags in this paddock they are less likely to be so friendly.
The other large paddock had alpacas and kangaroos. Our daughter loved feeding the alpacas and spent a lot of time in this area. The alpacas and kangaroos were happy to be fed and patted.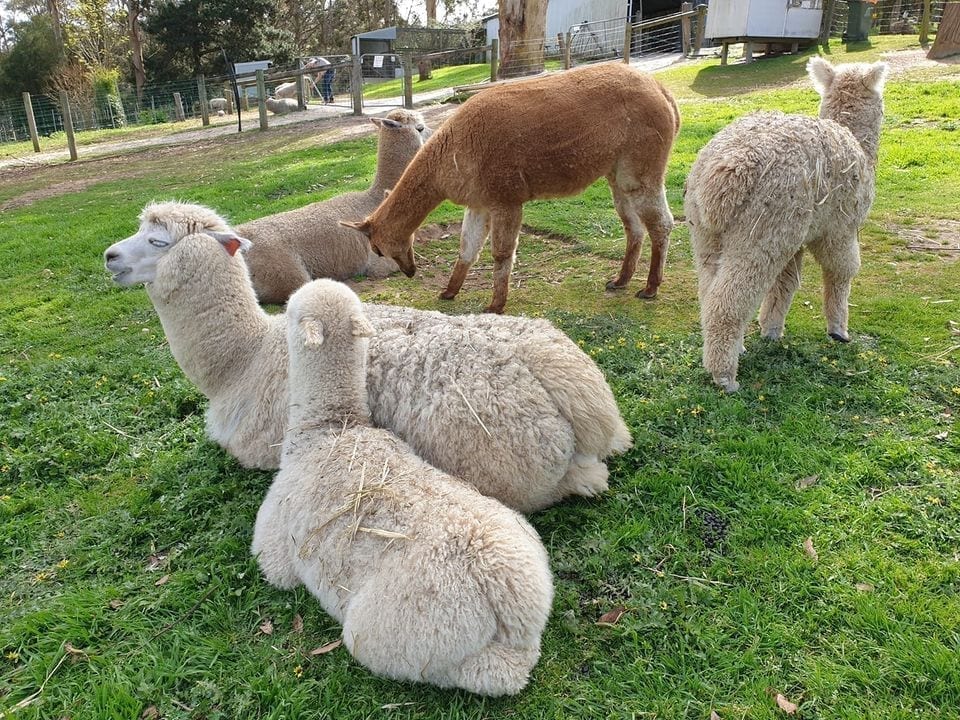 When we visited one of the kangaroos had a joey in its pouch which was interesting to watch it move around and try and catch a glimpse of it.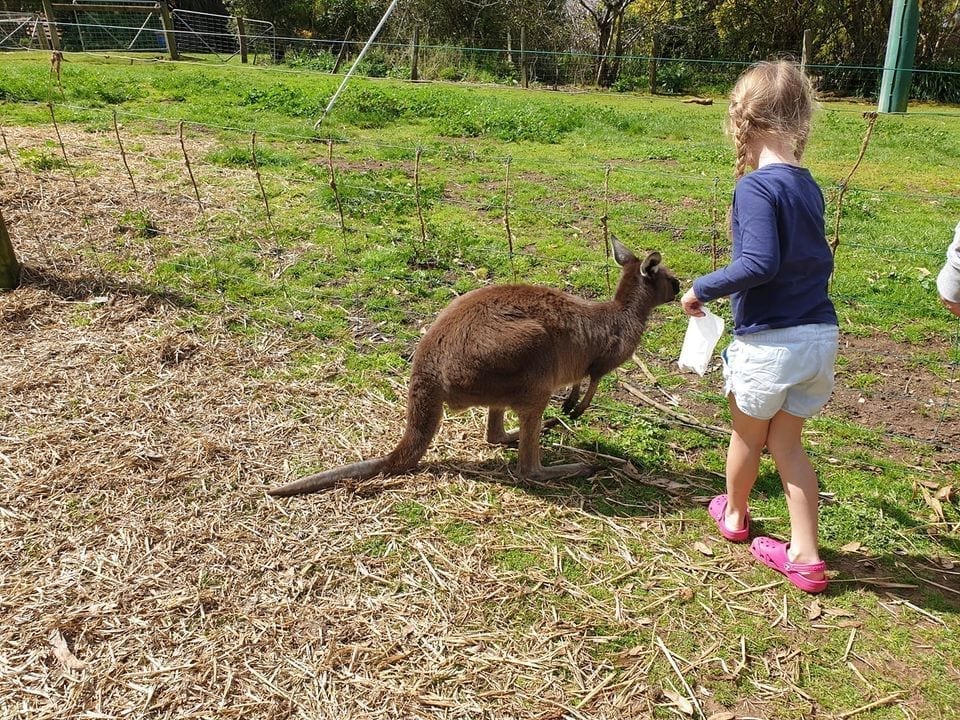 There was a central undercover area that had smaller enclosures with the
baby
animals. You were able to climb into these enclosures to pet the animals.
The young animals knew when it was close to feeding time and got quite noisy just before 3pm! In this area there was also an enclosure with ferrets in.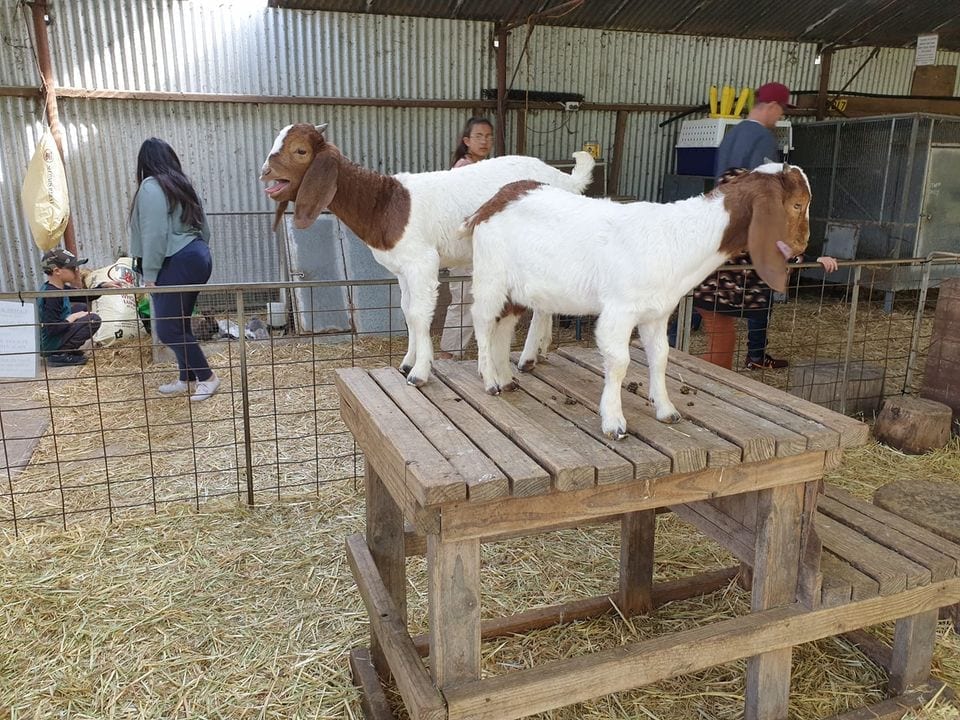 Another popular area with our daughter was the rabbit and guinea pig enclosure. There were a number of rabbits and guineas in here and you were able to pick these up and cuddle them. Our daughter was happy to spend time in here holding the different rabbits.
In other paddocks around the farm there were two camels, a couple of donkeys and two small horses that all came to the fence line and allowed you to feed and pat them. There was also other cattle, a pig, emus and foxes to see. Roaming free were chickens and baby chicks.
At the front of the farm near the entrance were a couple of aviaries with maccaw, cockatoos and parrots.
Although we had seen all the animals our daughter wanted to stay for the bottle feeding so we bought a second bag of feed and spent some more time in the alpaca paddock and in with the rabbits. When the staff bought out the bottles our daughter got to feed one of the Scottish highland cows. The bottles were shared out between people wanting to feed so everyone got a chance.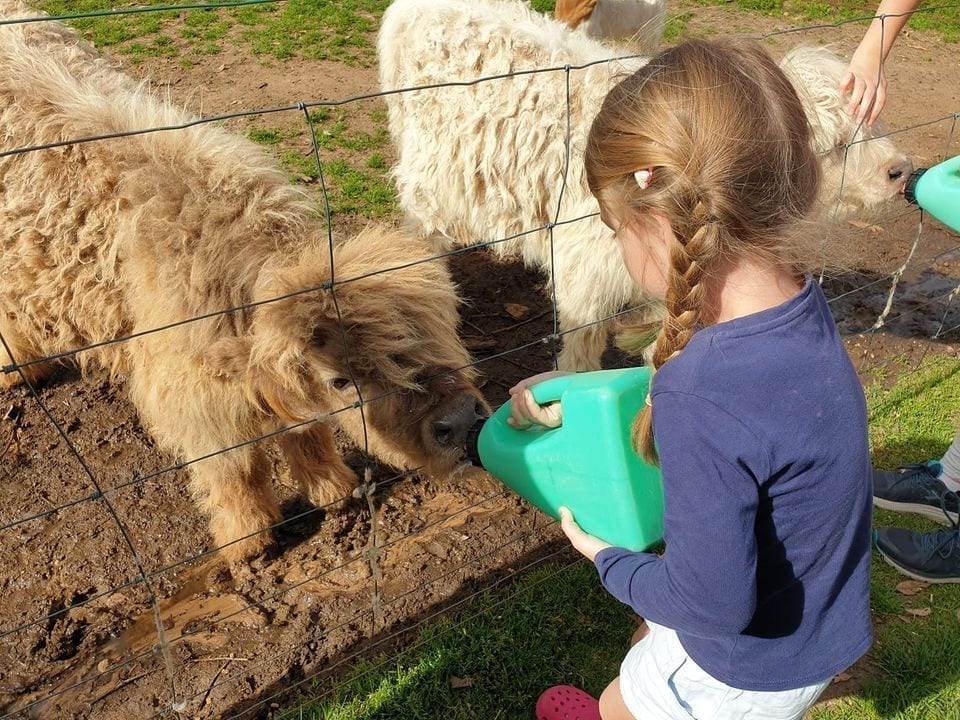 Inside the entrance to the farm is a small gift shop featuring books and other souvenirs featuring art by Wendy Binks (Stripeythe Emu books) and alpaca fleece, yarn and garments. The small kiosk sells ice creams, coffee, drinks and bags of chips. There is an outside seating area which is shaded by
shade sails
, has picnic tables, bbq and a grassed area so you could bring your own picnic or bbq.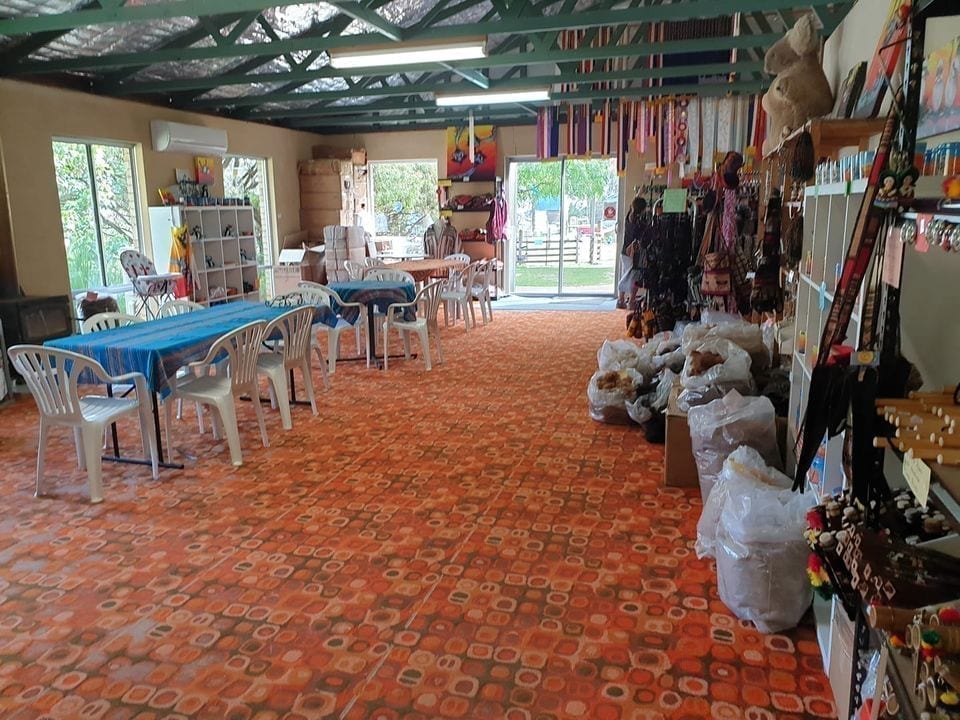 We thought the Denmark Animal Farm was worth visiting and had a great afternoon there.
Located 20km west of Denmark.
2019 Scottsdale Road, Denmark.
Open daily 10am to 4pm.
Adults $12.00
Children $7.00