RAC Cervantes Holiday Park has had a HUGE makeover!  If you're planning your next holiday then make sure to put RAC Cervantes Holiday Park on  your list.  It's a great location for a families with kids of all ages and just 2.5 hours north of Perth.  Situated right on the beach (you couldn't get much closed!), a huge full fenced heated swimming pool overlooked by stylish 2&3 bedroom villas, games room and an open air alfresco area.  If that wasn't enough then you'll love the nature playground, local cafe and foreshore with another playground and games oval.
The swimming pool is partly shaded, with artificial grass, sun loungers and a shower. There's a shallow end, walk in entry which then gradually goes very deep.
Overlooking the swimming pool are these amazing modern villa's, with your own car parking spot, veranda, hose pipe and all the usual amenities you'd expect. 
There's a nice pathway/cycle path around this area so it's great for little ones on scooters, don't forget the helmets!
Also overlooking the pool area is a games room and an open family dining / cooking area.

You'll find all the cooking equipment you'll need, toaster, microwave, sinks, ovens, kettle, hobs and plenty of seating.
The kids have their very own play room, with table tennis tables, pool table and a large TV screen.  Some evenings they showed popular movies so the kids got their sleeping bags and pillows and enjoyed some chill out time.
The new kids nature play is also in this family area with lots of seating and open BBQ's.
 For campers and caravans there's grass or sand based pitches nestled among the mature tress.              
The road around the campsite is tarmac so you'll find plenty of kids zooming around on their bikes and scooters.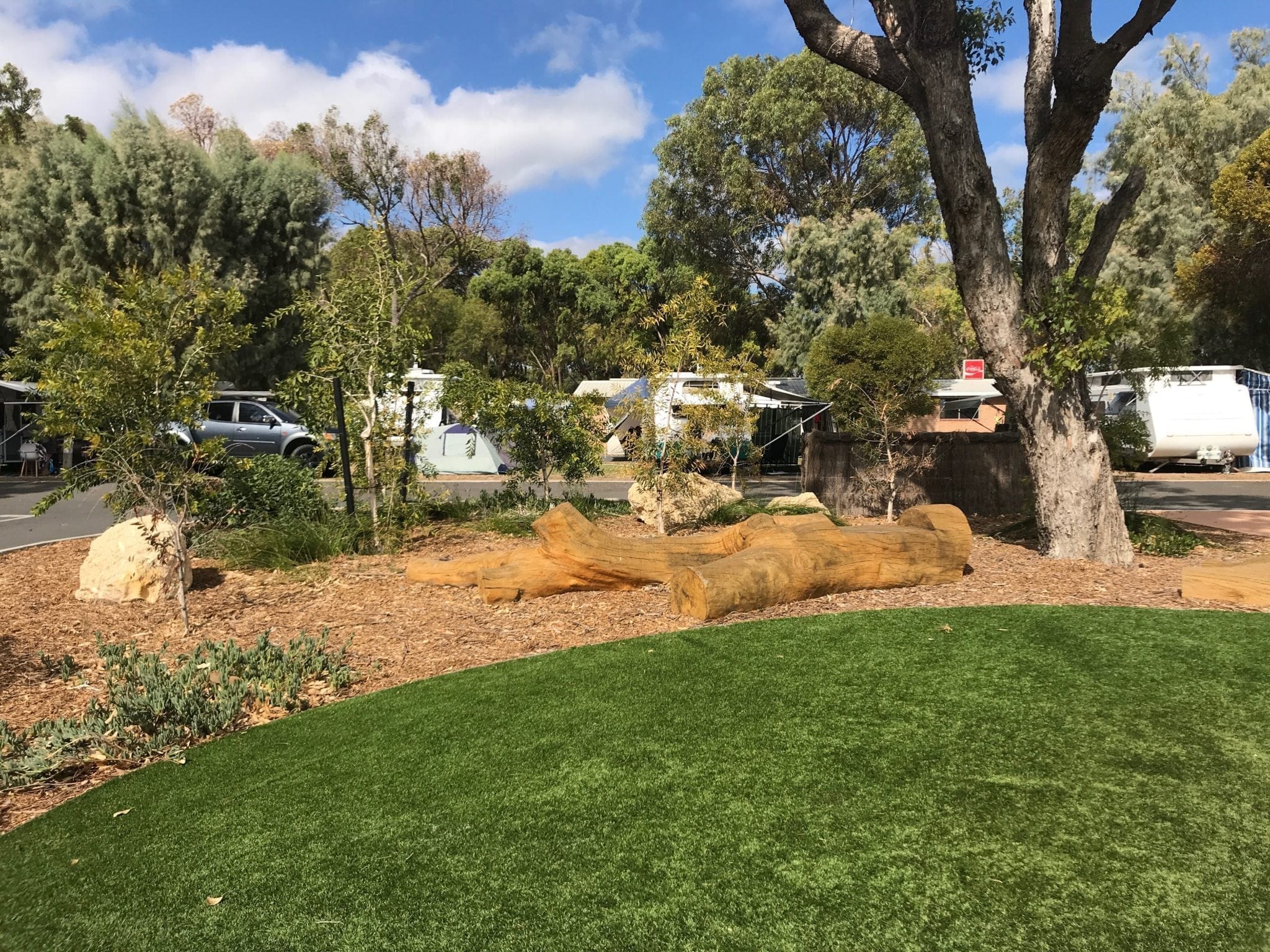 You can gain access to the beach direct from the campground along a short sandy pathway.  Scattered at the top of the path as you walk towards the beach are a few picnic shelters ideal for sundowners.
RAC Cervantes Holiday Park is blessed to have a large beach front area complete with its own playground, climbing frames, slides and swings all set on sand.  The playground isn't visible from the campsite itself but is only a short walk away from the main entrance/exit. Also a large grassed area for ball games, toilets, BBQ's and picnic shelters.
The beach is as you would expect, miles and miles of beautiful white sand and shallow waters ideal for kids.  There are also quite a few shade shelters along the beach.  During our visit in December there was a lot of seaweed on the sand but we're told this clears away by January.
You can take a short walk along the beach to the local Cervantes Lobster Shack for lunch 😉
The caravan park also has it's own shop and Cafe – Seashells Cafe.  You'll find some essentials for sale, giftware, local produce and of course yummy food for breakfast, brunch, lunch or afternoon tea.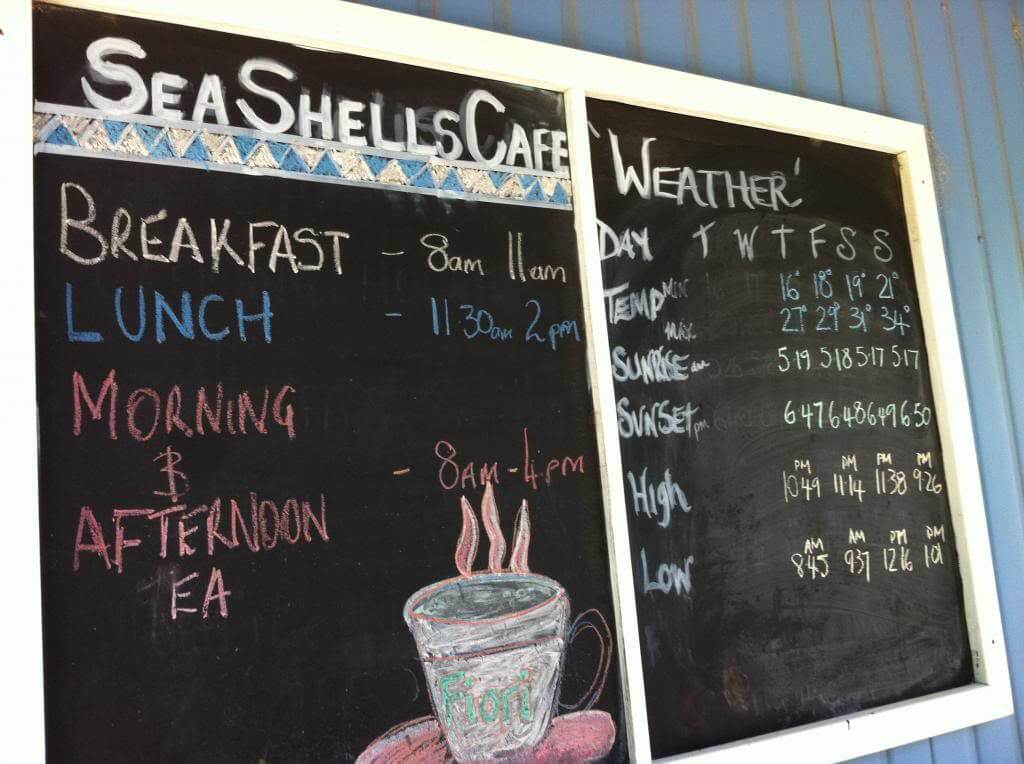 The cafe has a lovely alfresco area around the back overlooking the playground and foreshore.  Ideal for lazy coffee days watching the kids expend their energy 😉