We recently celebrated my Aunty's birthday at the gorgeous 300 Acres Restaurant and Bar. We had no idea what to expect, but what we discovered was amazing. Located at the Wembley Public Golf Course this was fantastic exposure to the golfing world for all the kids in tow, as well as the mad golfers in our party who were completely in their element.
There is not only an amazing playground directly across from the restaurant where you have a birds eye view of your children,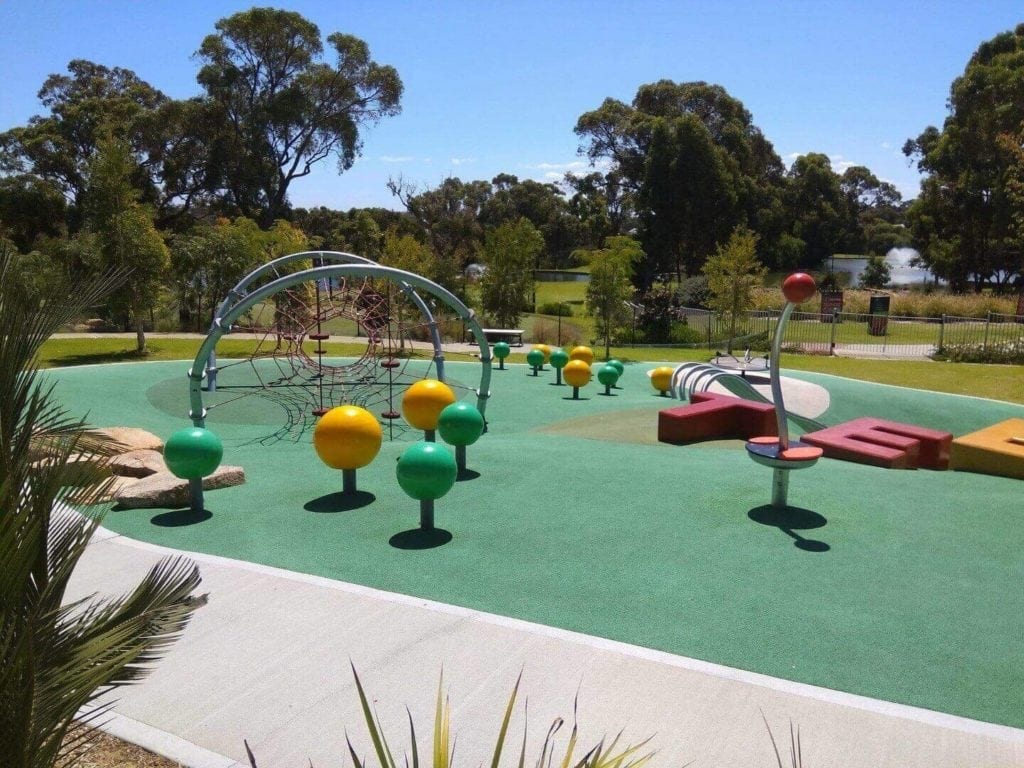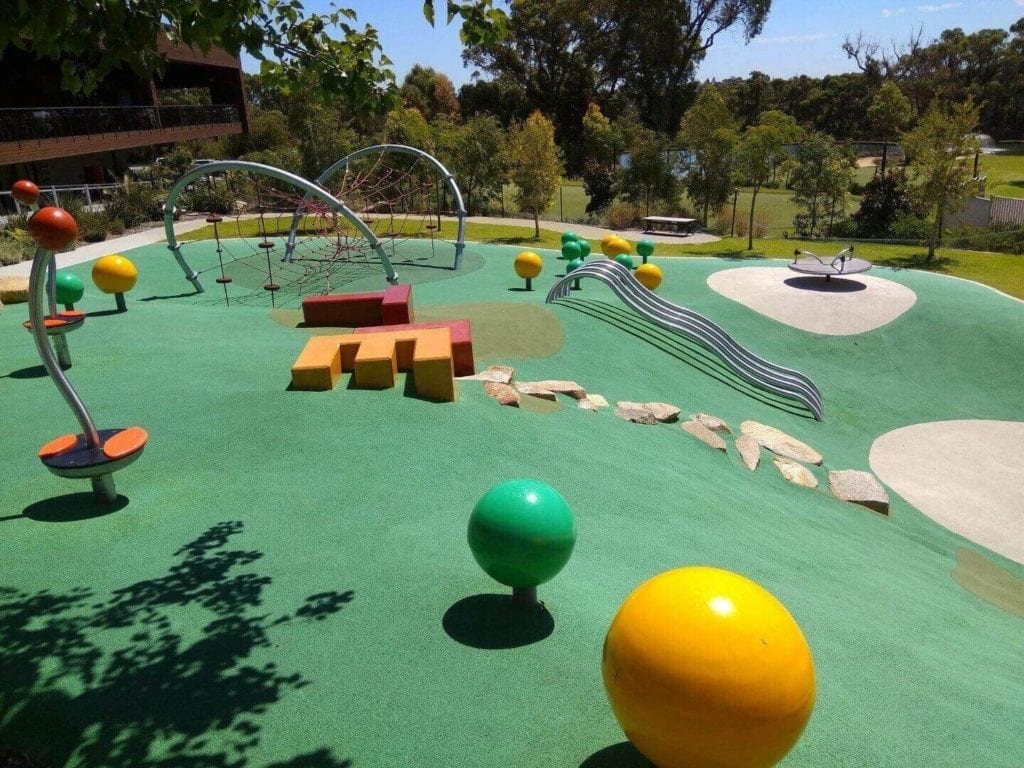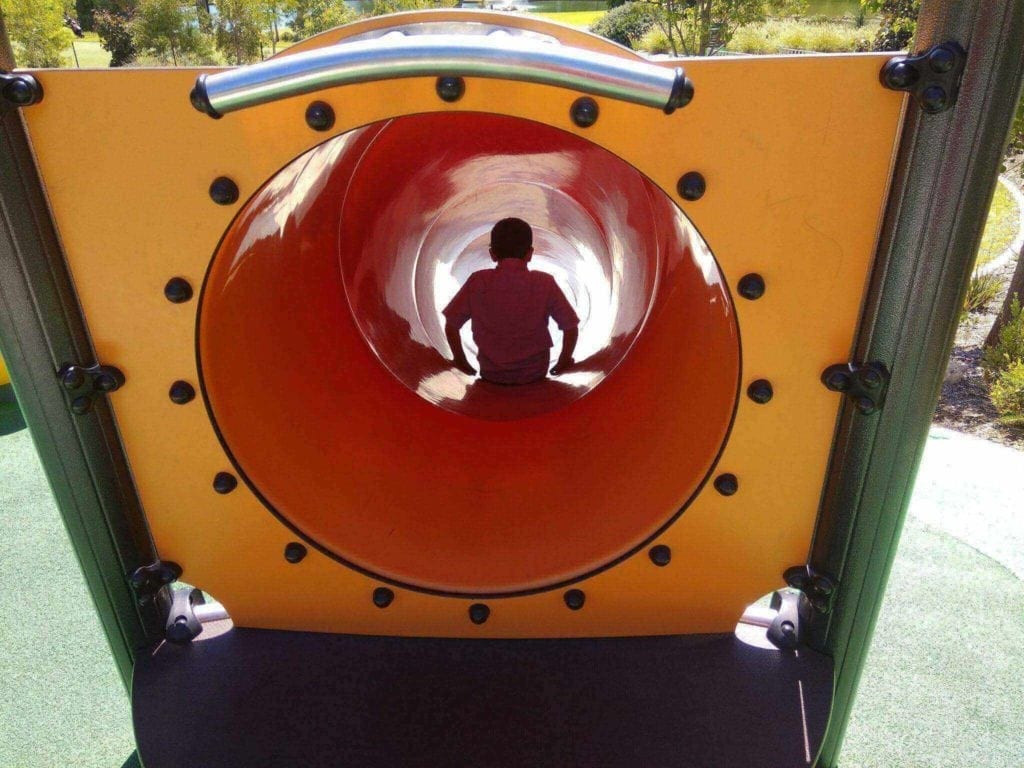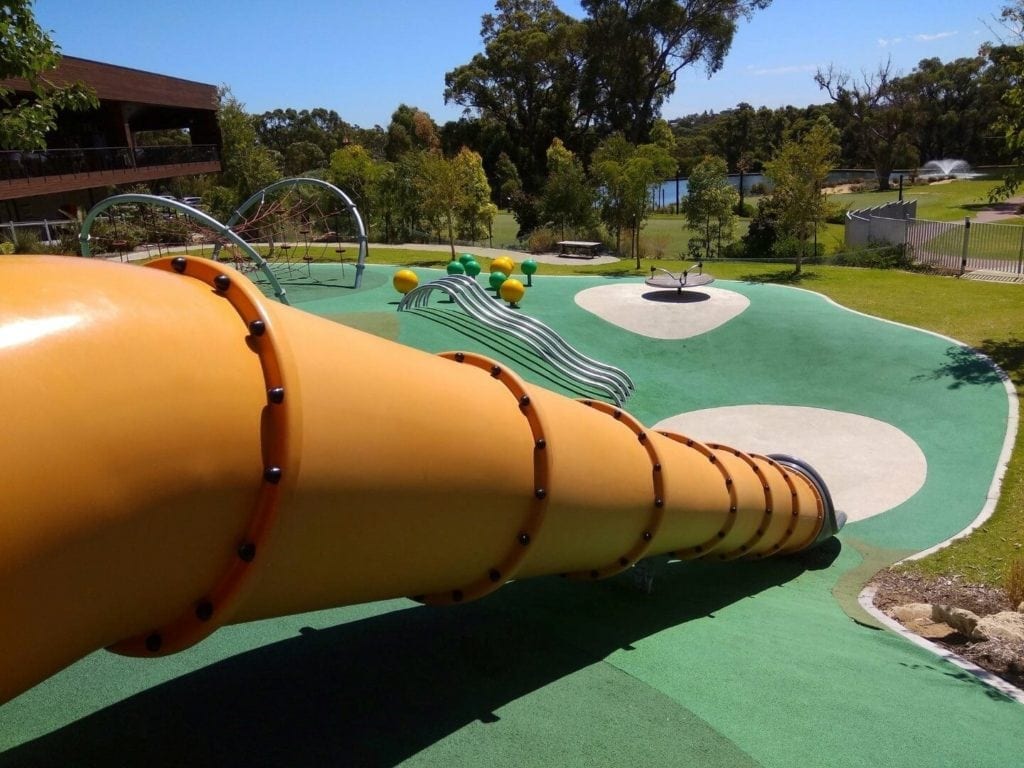 but also a mini-golf course for avid golfers, young and old.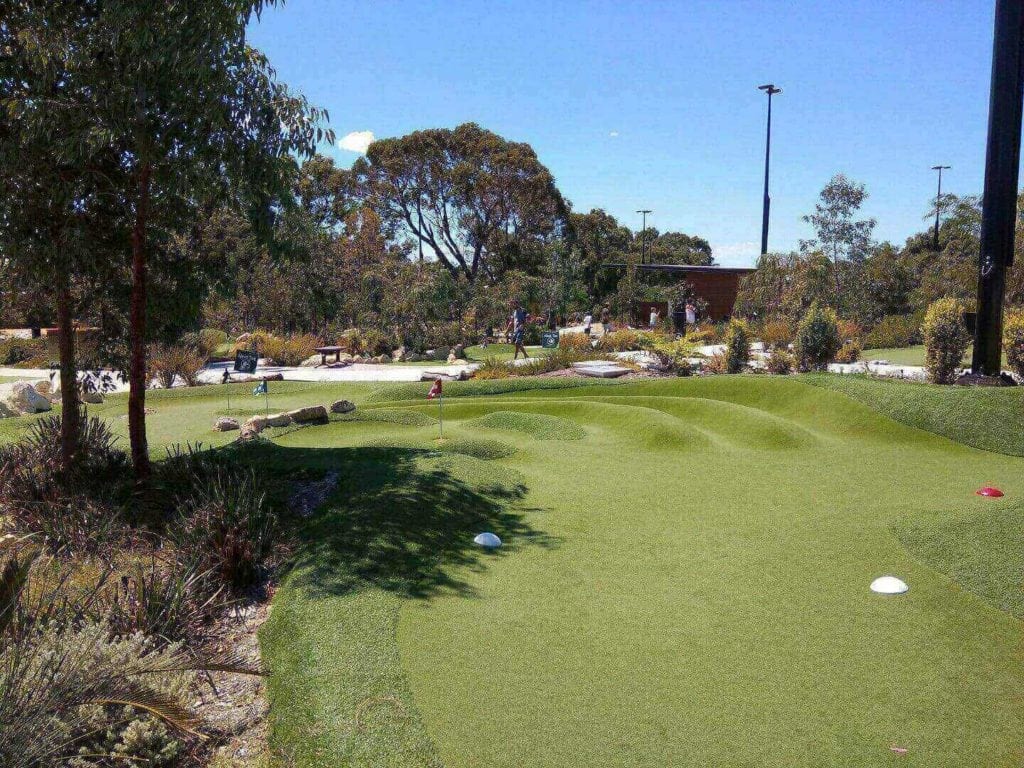 There is a small area just near the entrance of the restaurant for younger patrons to enjoy toys, activities, games and puzzles. It is close to the exit so supervision of curious littlies who like to make a run for it, is advisable.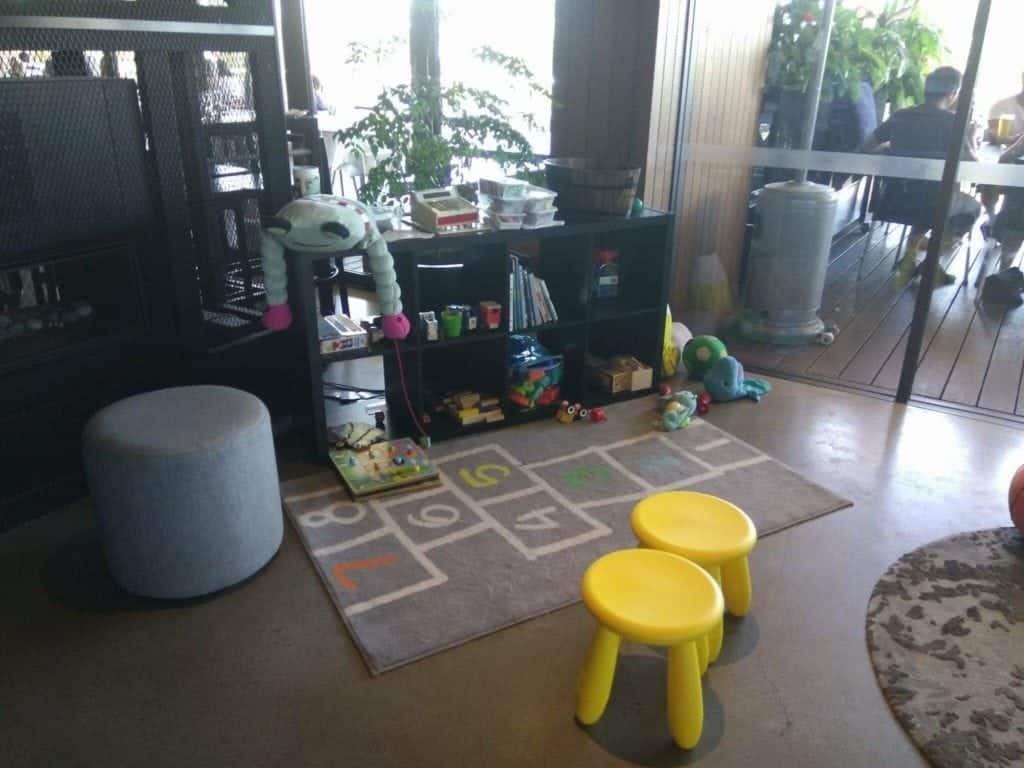 The restaurant itself is huge with ample seating both in and outdoors. We had a gloriously long table that ran the length of the back wall and had both chairs and booth seating which was great.
We had originally reserved outdoor alfresco dining, however as the day was super hot, we opted for the comfort of air-conditioning. If you are going on a cooler day, definitely see if you can reserve a spot on the balcony, there are some lovely big couches for long lazy lunches that over look the stunning golf course and the children's playground.
The grounds are truly magnificent with manicured greens, lush gardens and beautiful water features for all to admire and enjoy.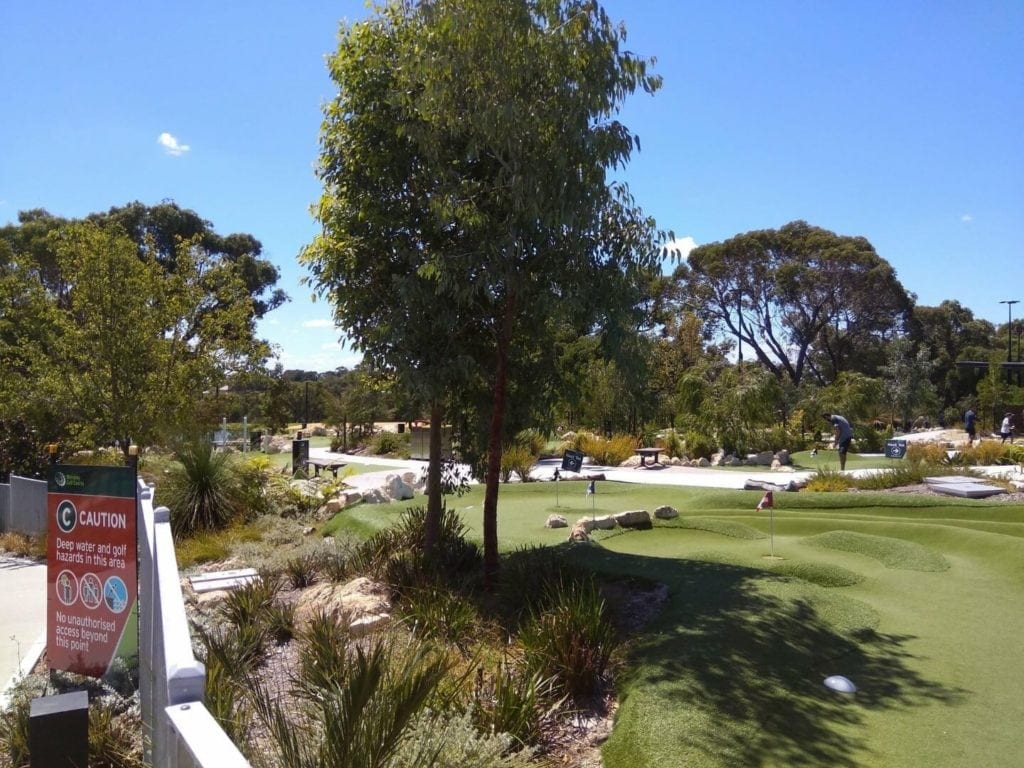 If you just want to enjoy the playground and just have a squizz around, there is a small cafe/takeaway style outlet just adjacent to 300 Acres.
This is surrounded by loads of seating and even more million dollar views. The golf shop is nearby too for all your golfing needs. However, once you smell the delicious aromas coming from 300 Acres, it will be hard not to be tempted.
We were really impressed by our food and not one person on our table left feeling hungry or unsatisfied.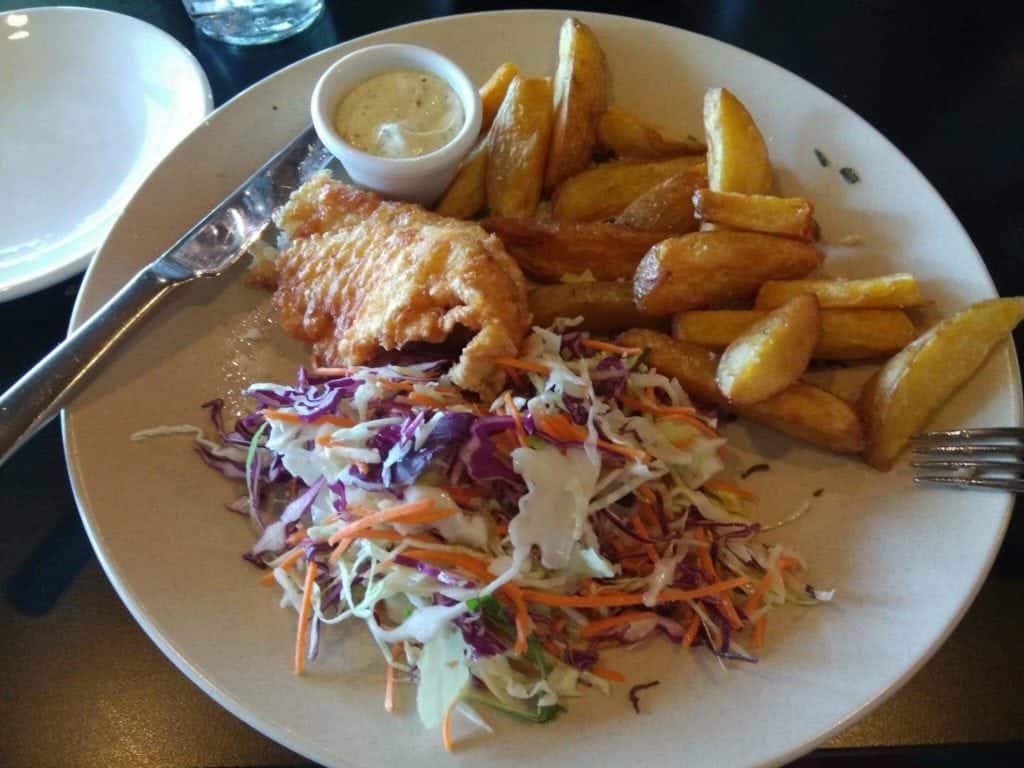 A word of warning, the portions are huge, including the kids. None of our kids could finish their meals which included fish, chips and coleslaw for my son and squid, chips and coleslaw for Missy Moo. Had I known the portions were that mammoth I probably would have got one and split between them. So unless your kids are ravenous, that could be a sensible option. The Childrens menu was great and reasonably cost considering what they got!
After cries across the table that all were too full for dessert, at least 10 of my family members had a spoonful of my meringue. Boo! Nothing like sharing the love…and the germs! I got half a teaspoon in the end but it was delicious!
This is super casual dining where a lot of the golfers park their sticks at the door after a match. There were a few upmarket diners but many had kids and nobody seemed to mind the sounds of children and the frivolity coming from our end.
Plenty of room for prams and highchairs on request as well as lots of places to explore. Do be mindful that this is a golf club.
This was a fantastic find for families and we will definitely be returning. Value for money, amazing meals and a gorgeous setting. Plus super kid friendly and great service
Where: Wembley Golf Course, 200 The Boulevard Wembley Downs
Time: Monday – Saturday 8:00 AM – 11:30 PM Sunday 8:00 AM – 10:00 PM
Contact: (08) 6280 1355
Email: enquiries@spicesgroup.com.au
Find more family-friendly restaurants in Perth