Olive Estate Tearooms Review
Nestled under a canopy of lush trees and surrounding gardens, the Olive Estate Tearooms have recently reopened their cafe doors, adding more outdoor seating and removed the gazebo blocking the views of the amazing Jacaranda tree that was planted there in 1927.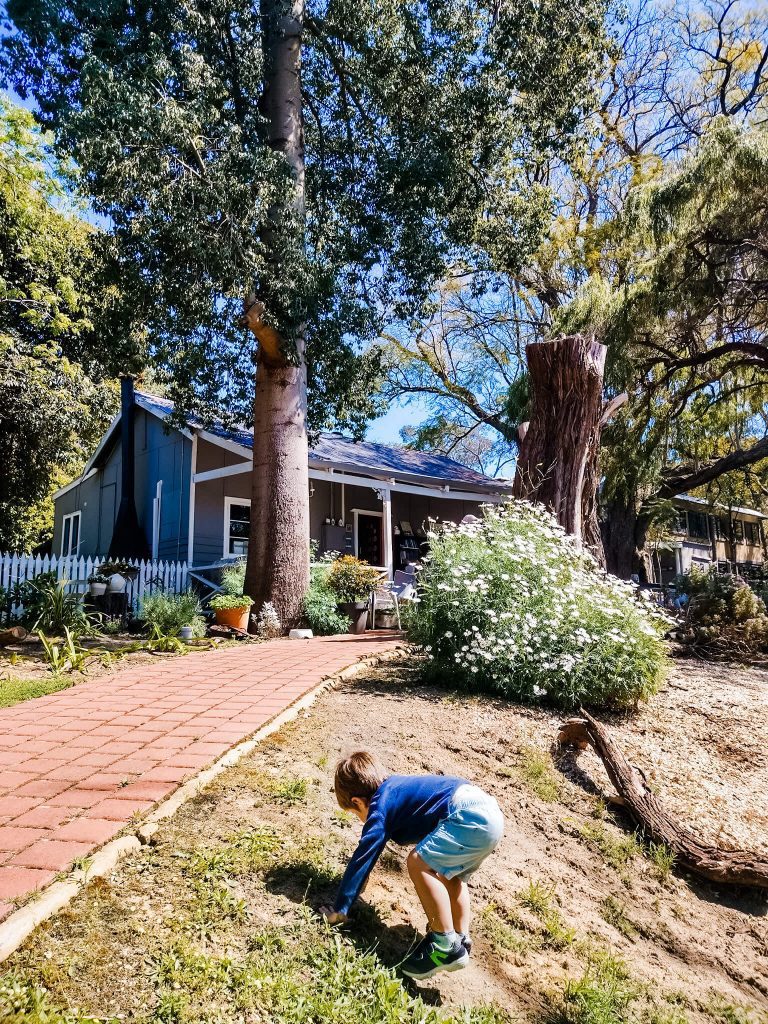 The tearooms have a nice simple menu consisting of breakfast, cakes, scones, Devonshire tea, as well as a small variety of kids items, including fairy bread! High tea is also offered but needs to be pre-booked.
Although there is a dining room inside with minimal tables, outside is the place to sit if you have the kids with you as there is a small play area down the grass bank with a swing set to keep the little ones entertained. There is also a box of toys and books located in the new outside dining room. Change facilities inside the restrooms are also available.
On the back of the menu it tells you all about the extensive history of the cottage, the reception centre next door and the land, and if you wish to purchase some locally made produce there is some available inside.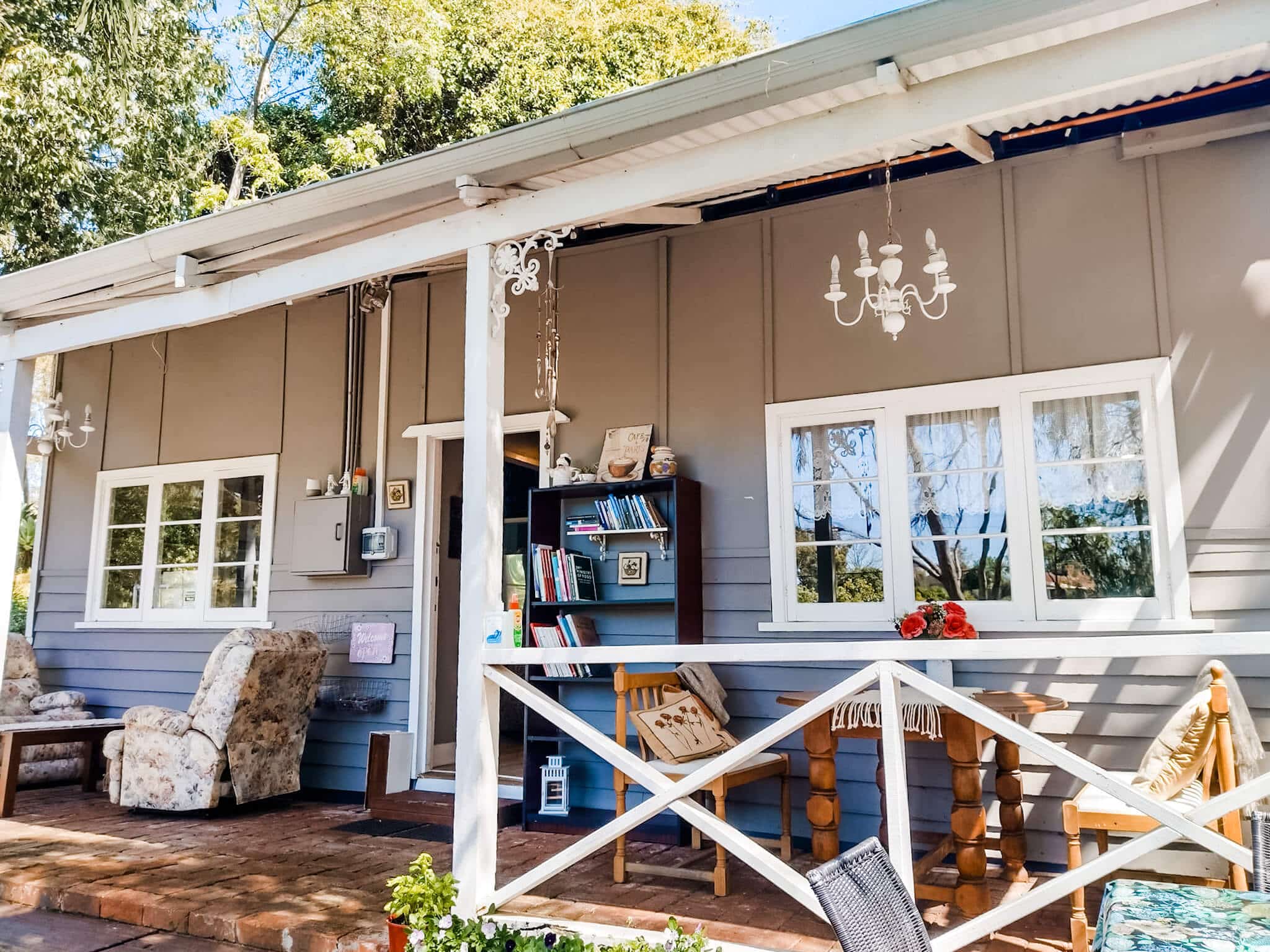 A wonderful spot to sit and relax while enjoying some morning tea, and if you're lucky you might spot a chicken or two walking around.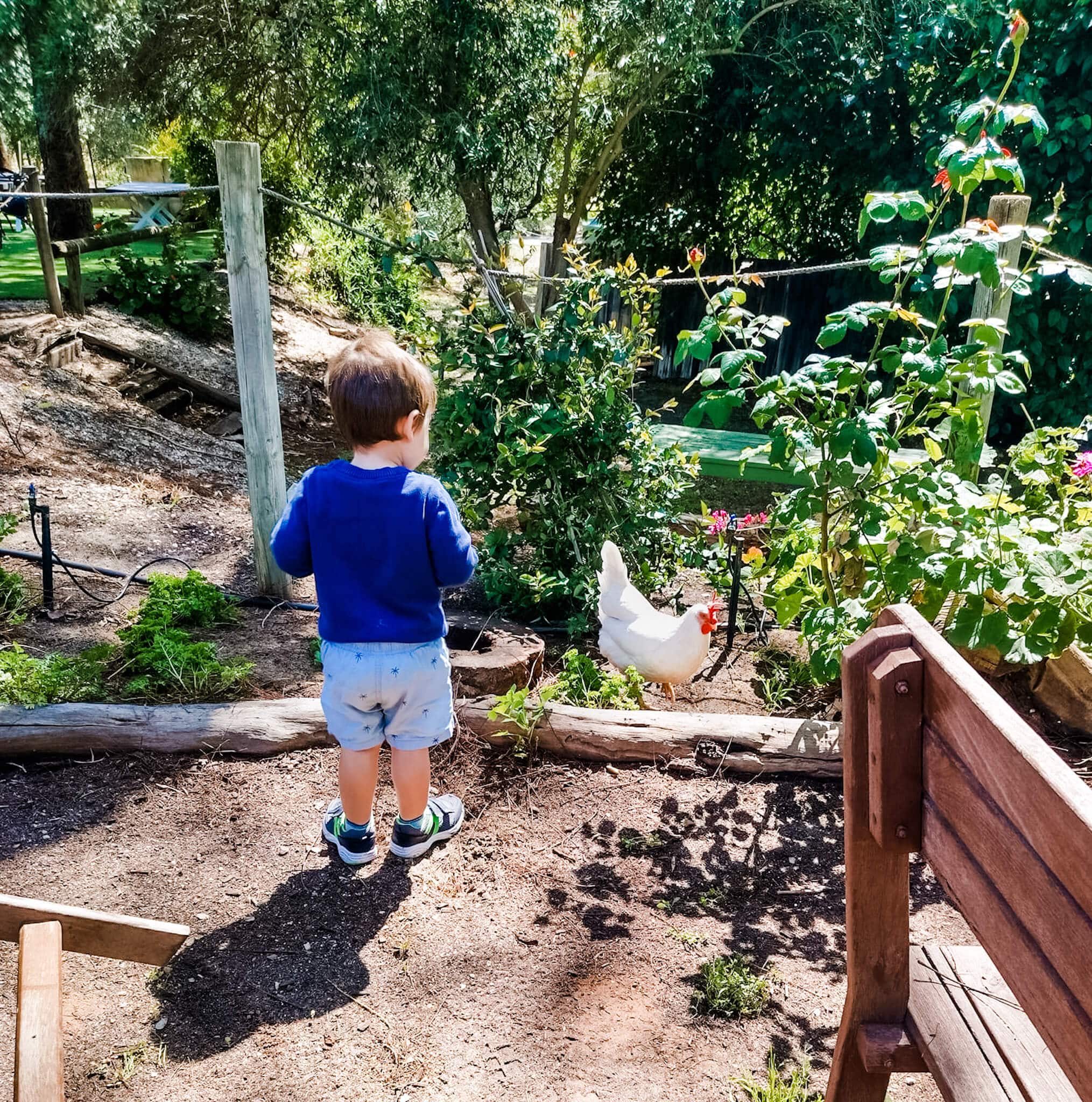 You can find the Olive Estate Tearooms at 11111 West Swan Road Henley Brook. They are open Wednesday to Friday 10-3 and Saturday/Sunday 9-3.
To find out more visit theoliveestate.com
Find more family-friendly cafes and restaurants
Find more places to visit in the Swan Valley