If you have a sweet tooth, you must stop at the Lavender and Berry Farm found amongst the forest in Pemberton. Here there's lots to taste, including delicious lavender ice cream and the famous "Pemby Pancake". There's a playground and farm animals for the kids too.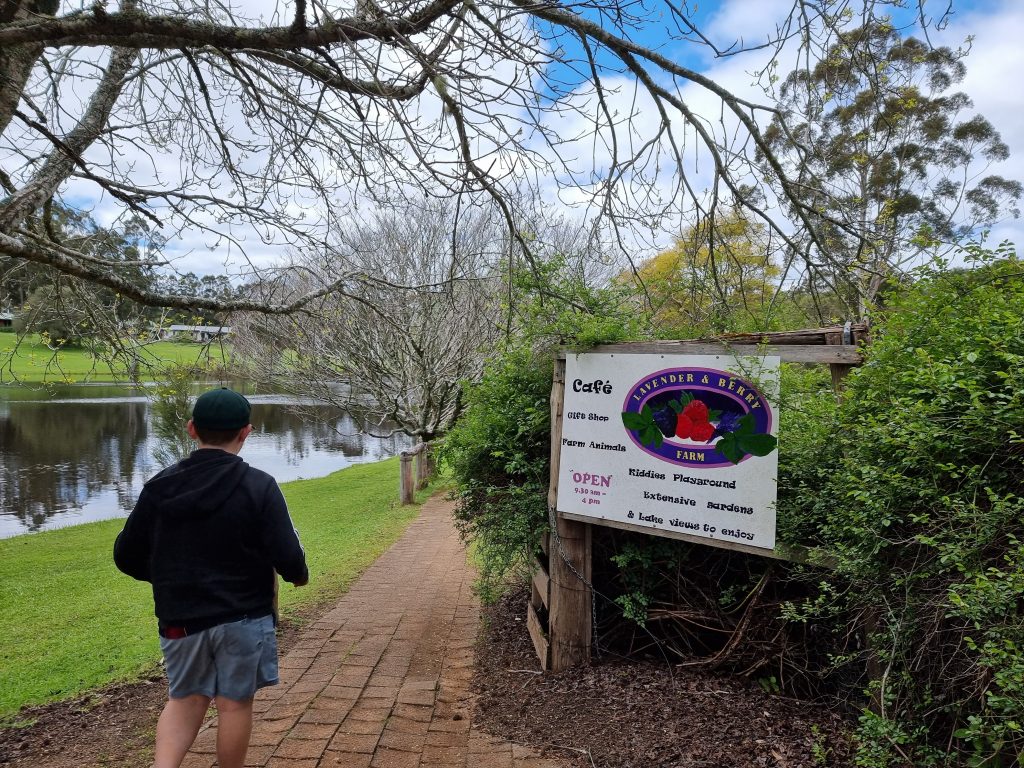 The Lavender and Berry Farm is nestled in a beautiful spot overlooking a lake, with trees and many flowering lavender bushes surrounding the café and gift shop.
The shop has home-made preserves, lollies, jams, soaps and many other local products to buy.
There's a menu of food and hot and cold drinks on offer. Most are there to try the famous pancakes and the home-made ice cream; berry, honey and lavender flavour. We both tried the lavender ice cream, not quite knowing what to expect. It had a scrumptious musk-y flavour. Yum!
While we didn't try the pancakes (we were advised there was a long wait for these), they do look delicious, and much bigger than your average pancake. They would be good to share.
There's a playground by the lake (fenced). It's quite simple, but is enough to entertain little ones, with a see-saw, slide, swings and climbing equipment. It's a lovely spot to sit and enjoy a bite to eat, whilst the kids play.
No farm is complete without a few friendly animals to greet. Here there's alpacas, sheep and miniature ponies.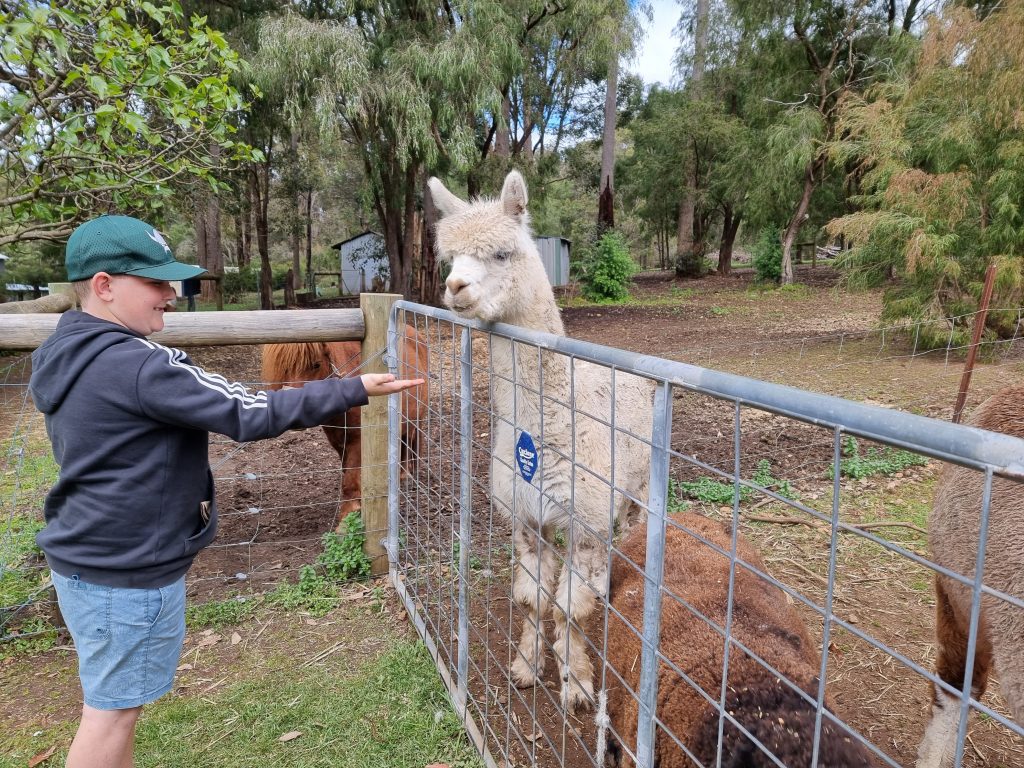 You can feed them too – bags of food is available to purchase for $2. But as the sign says, it's not for the ponies – they're getting a bit chunky!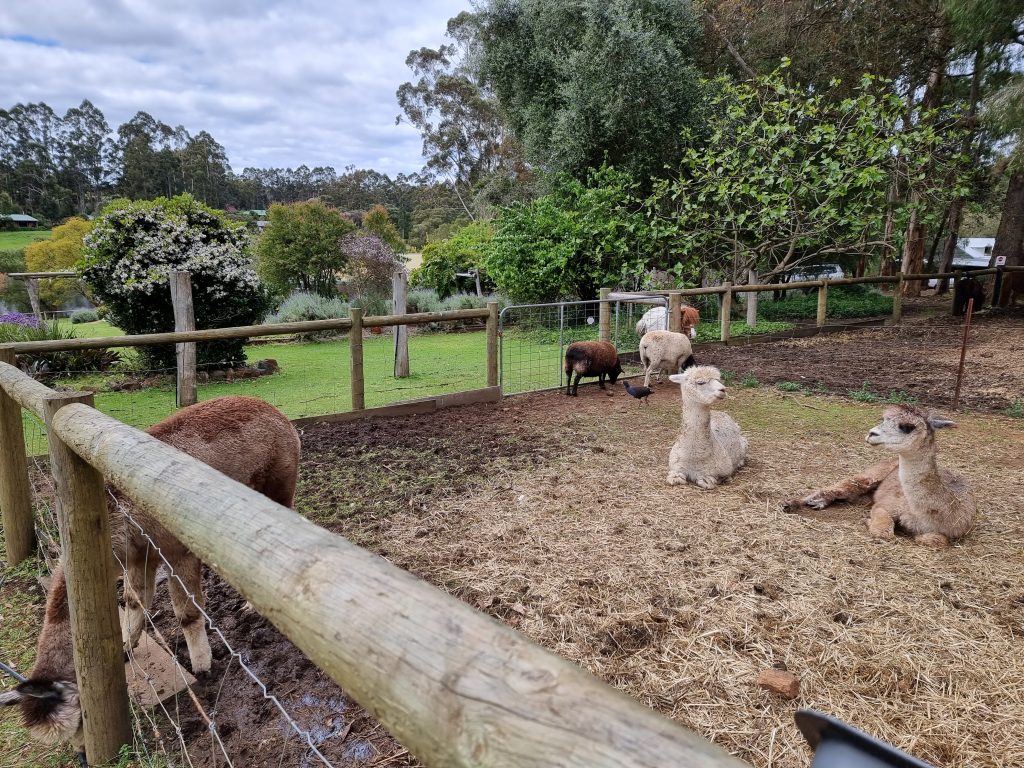 The Lavender and Berry Farm also offers accommodation in their lake view timber cottages.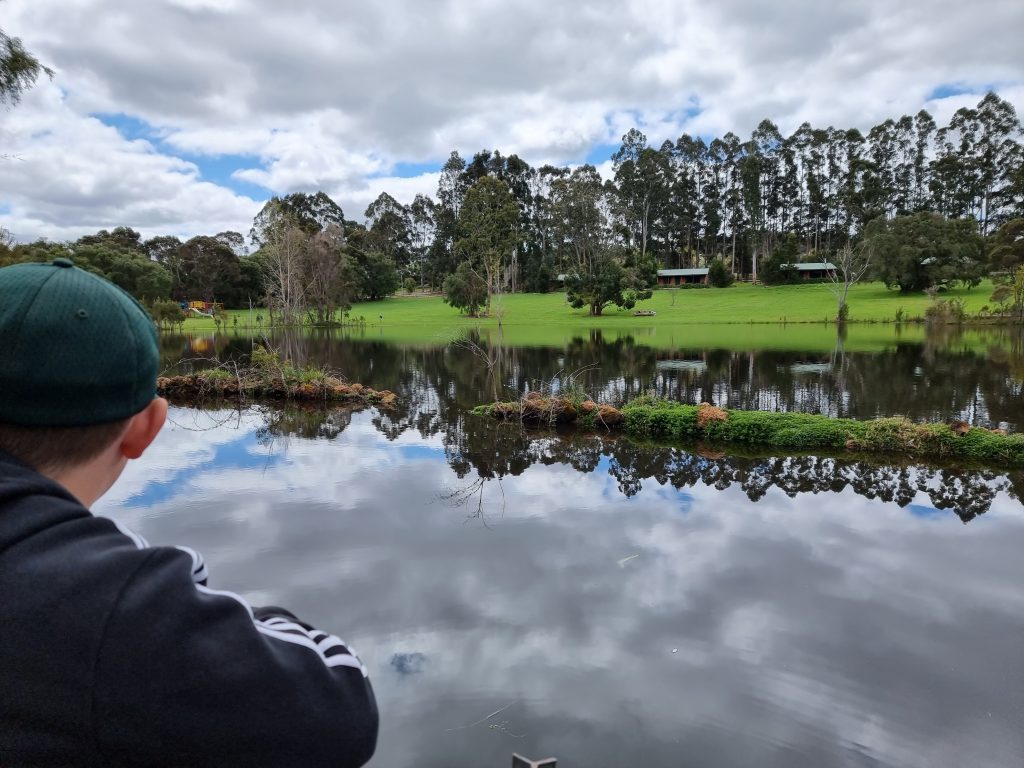 If you're in Pemberton with kids, be sure to drop by the Lavender and Berry Farm and say hi to the animals!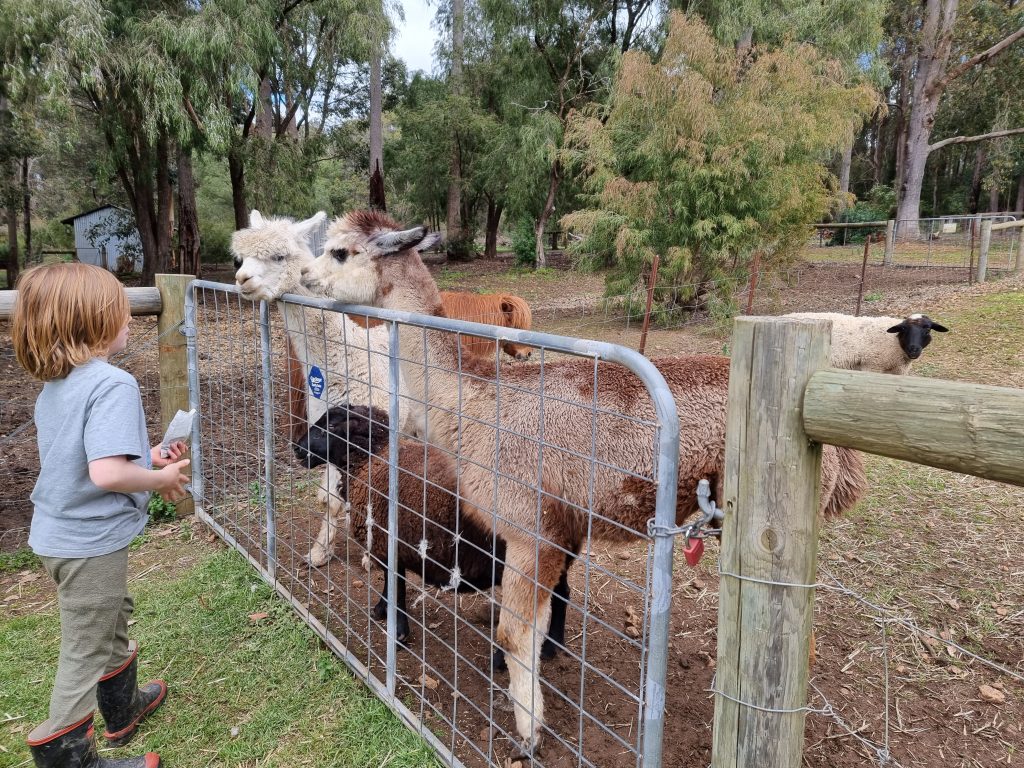 Find the Lavender and Berry Farm at 174 Browns Road, Pemberton.
Get more info on their website.