It's really not as grim as it sounds. If you have some budding historians in your family, Fremantle cemetery is a great resource to explore. They have a fantastic Heritage Walk Trail and the occasional guided tour which is definitely recommended especially for older children to experience.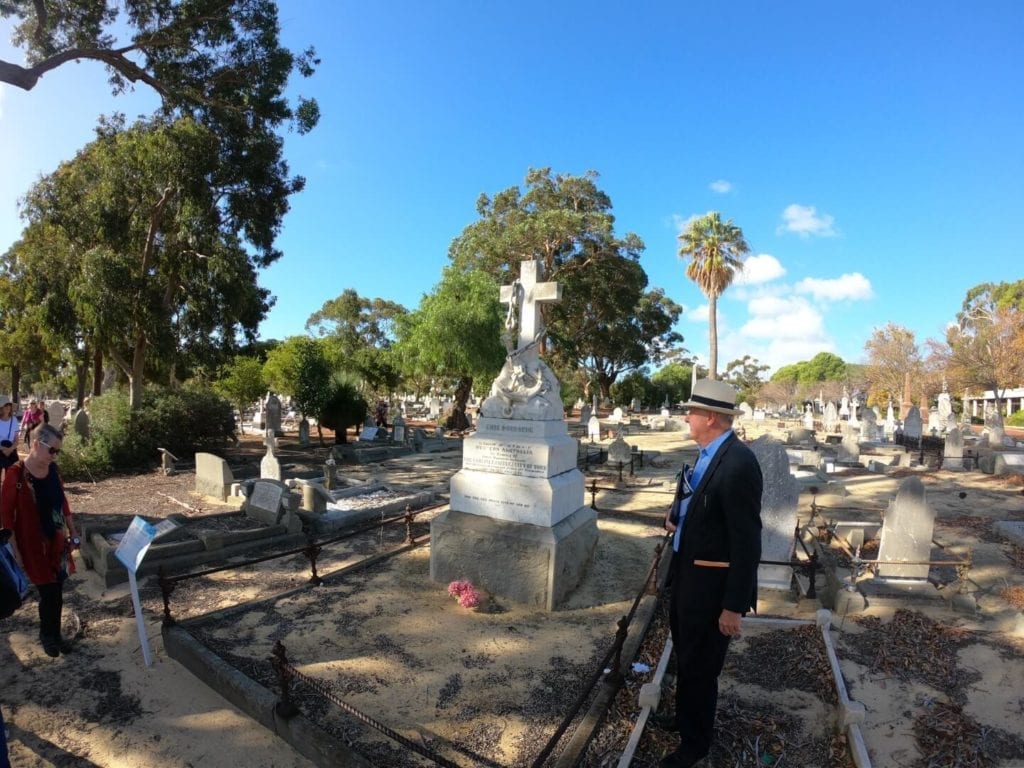 We recently took their tour – Grave Experiences – the Residents of Fremantle Cemetery and it was a real treat. The tour went for an hour and was a light paced walk. Most pathways had easy access, with only a few sandy tracks for the older monuments that prams had no problems navigating over. Our guide took us on a fascinating journey through the ages with some interesting stories about Fremantle locals buried within the cemetery. It was a fantastic glimpse into the rich past of our port town and of life in eras gone by.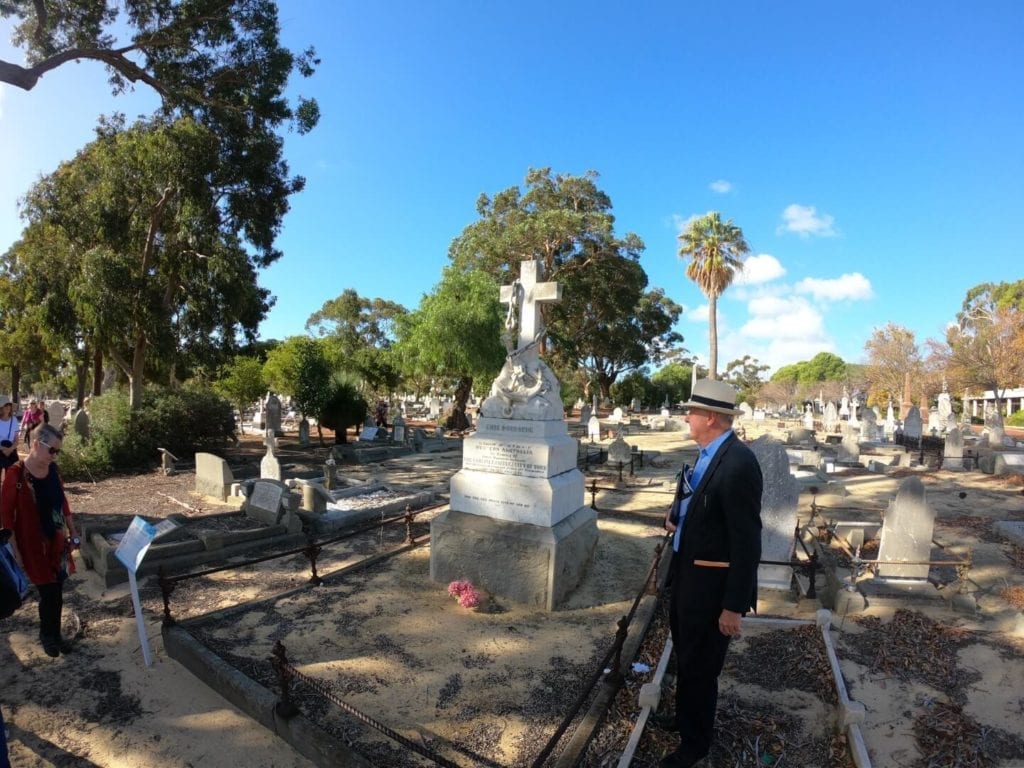 The cool twist of the tour was a very enigmatic performance artist who really did bring things to life! We stopped at the site of famed youth – Percival Mulligan, who died tragically in a speedway accident in 1929. His "father" came to pay his respects with flowers on his son's grave and then shared his unique perspective of the loss of his talented young "knight".
No visit to Fremantle Cemetery would be complete without a stop off at the resting place of the infamous Moondyne Joe.
This was our favourite performance as the now elder Joseph Bolitho Johns told of his misfortunes and talents with great enthusiasm. He even sang some old Cornish tunes that held the attention of a one year old watching on from her pram.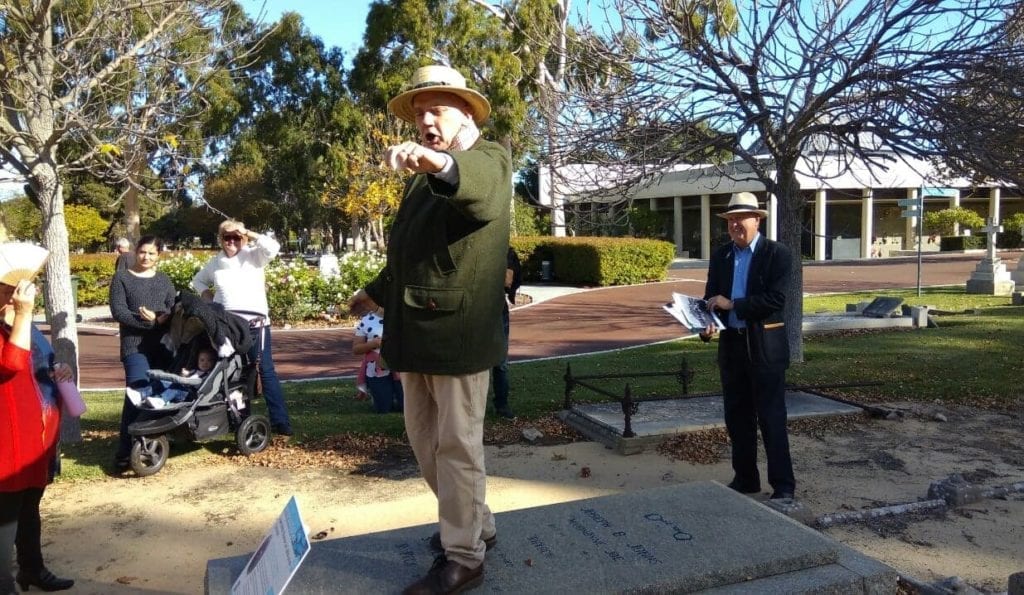 This was a great tour. Our guide, Don Whittington was engaging, informative and happy to share his extensive knowledge and have a chat afterwards.
You can even have a photo with Moondyne!
This would be a great wealth of information to tap into for children studying Western Australian history, or similar school projects. If you miss the tour, there is a self-guided heritage walk trail you can take at your own pace any time during open hours.
Head to administration where you can get a copy of the Heritage Walk Trail One map and off you go. Use your phone to scan the QR codes at each location which give detailed biographical information on the grave sites.
You can download the map before you leave.
Heritage Walk Trail One
Where: Fremantle Cemetery, Carrington Street, Palmyra
Open: All cemeteries are generally accessible between daylight and dusk each day.
Office Hours: 8:30 am to 5:00 pm Monday to Friday; 8:30 am to 12:30 pm Saturday.
Call: 1300 793 109
Find more places to visit with kids in Perth