If you are visiting the Margaret River region with kids, a visit to Simmo's Ice Creamery on the outskirts of Dunsborough is a MUST!
Simmo's has won many awards including the Grand Champion at the Perth Royal Show. They produce over 100 different flavours of ice cream with 60 on display each day at their cafe. Simmo's also produce a huge variety of ice creams and sorbets that are gluten free, dairy free or egg free. They don't allow tastings which is a shame, but you can always take a take away tub home.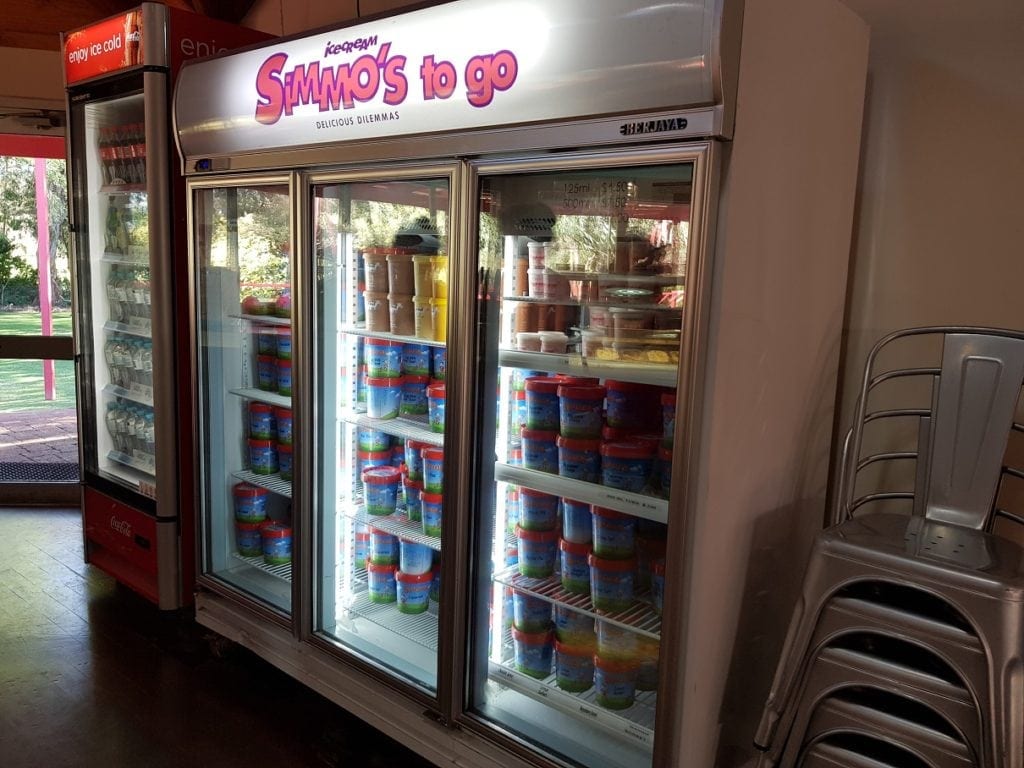 Little Chef chose Ferrero Rocher, after changing his mind several times! He declared this to be "the best flavour ever" and managed to lick all the drips before getting it on his shirt. Result!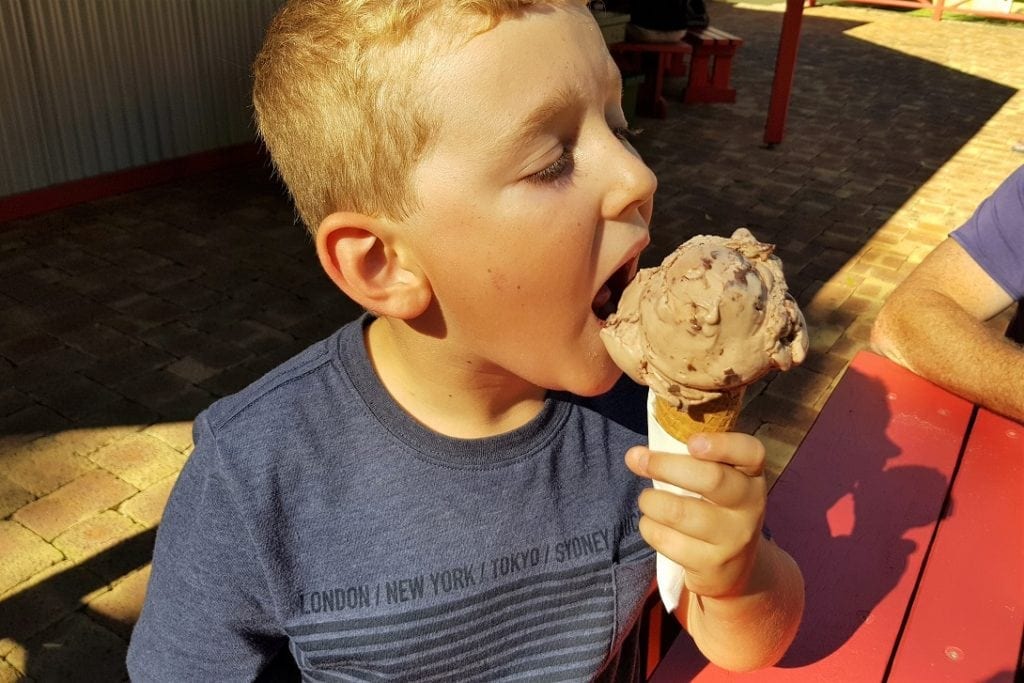 Chef scoffed his burnt caramel with salty caramel swirl ice cream.
Being gluten intolerant I found I couldn't have my pick of all the flavours, but there was still a great deal to choose from. I absolutely loved my cup of fruity fig with salted caramel.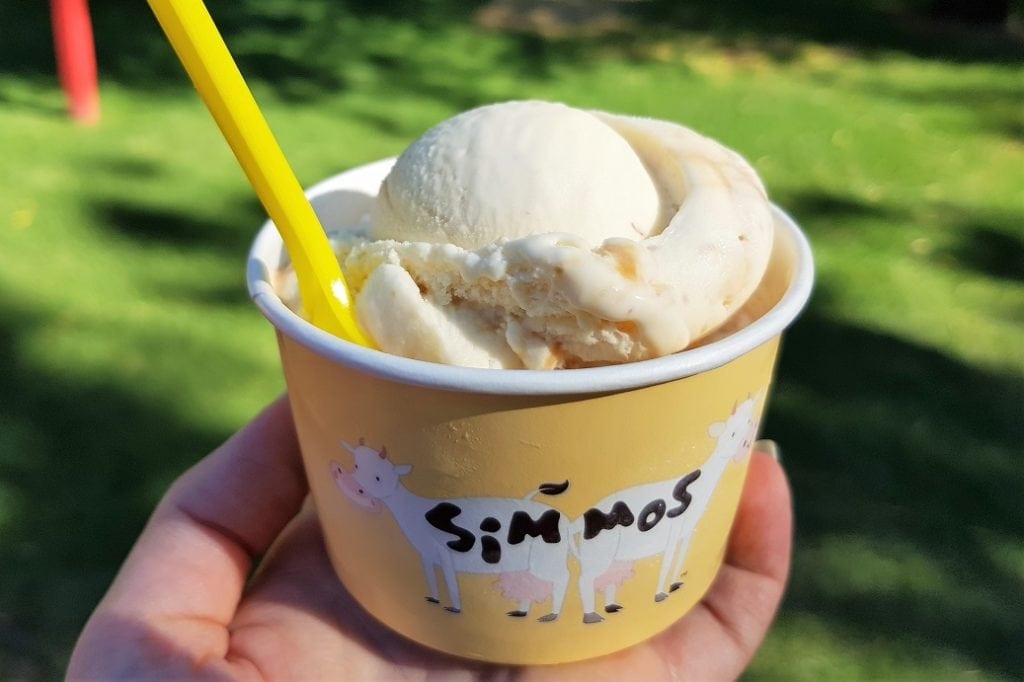 Other flavours which caught our eye were 'crème brulee", 'orange choc chip', "Coffee crunch", 'blueberry yoghurt' and 'fairy floss'. The list is endless. And if you're after something more substantial, how 'bout a sundae, banana split or hot waffles with ice cream.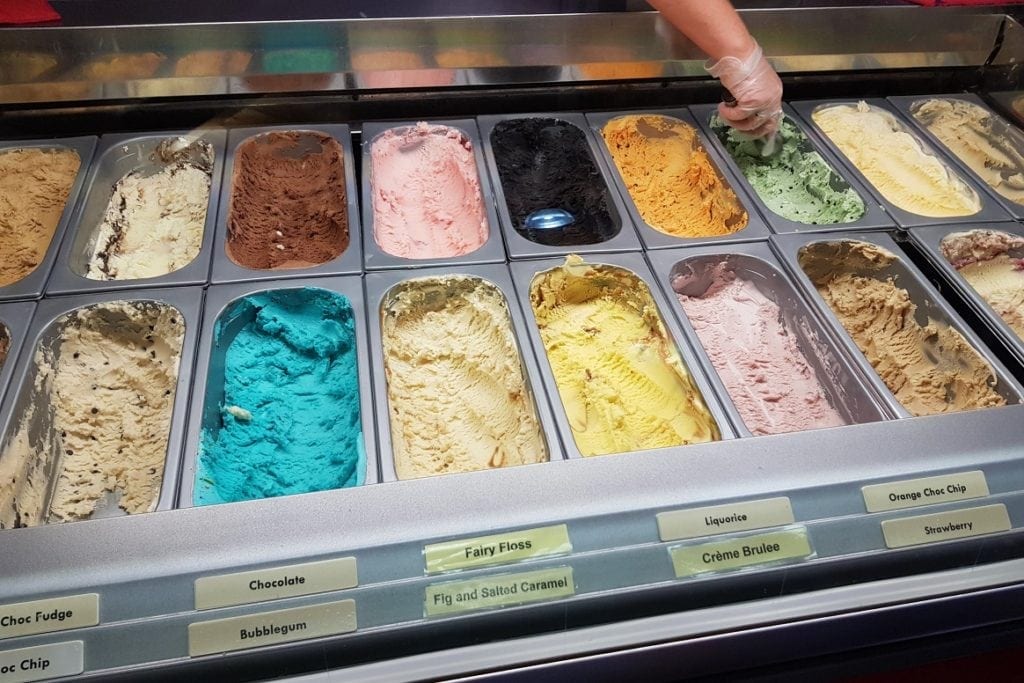 Simmo's Icecreamery has lush landscaped gardens with several picnic tables shaded by mature trees and free BBQ's. Over the school holiday periods, they also lay on extra entertainment within the grounds such as Bumper Balls, Zorbs, a trapeze and even a tightrope!
Simmo's Ice-Creamery has a huge adventure playground for the kids to burn off their sugar rush.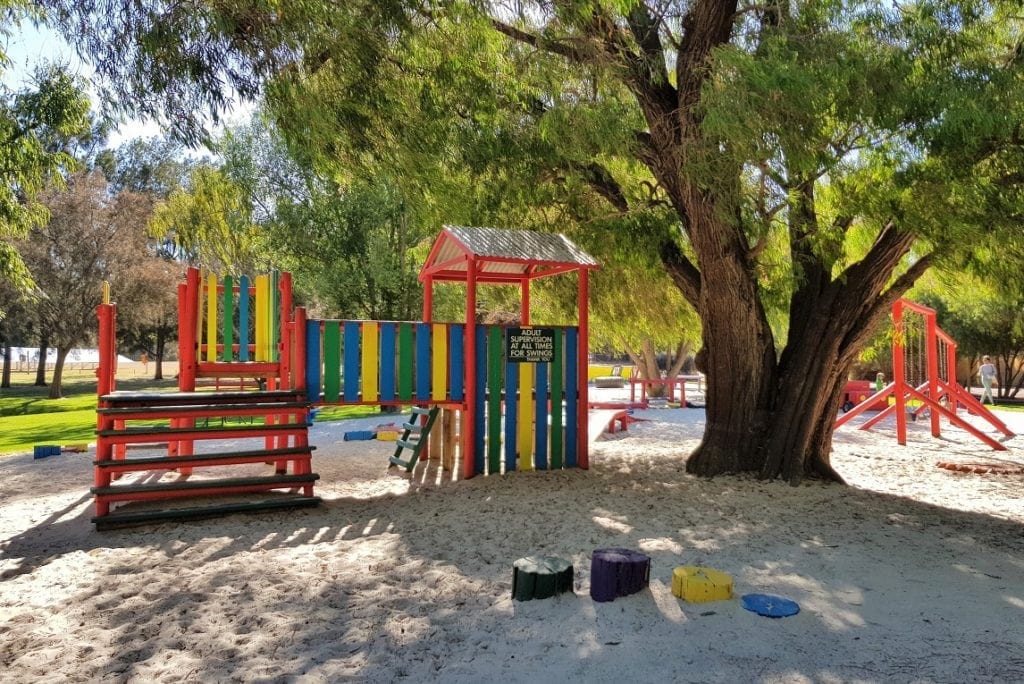 It is sand based with wooden structures that include a boat, an aeroplane and many obstacle course features.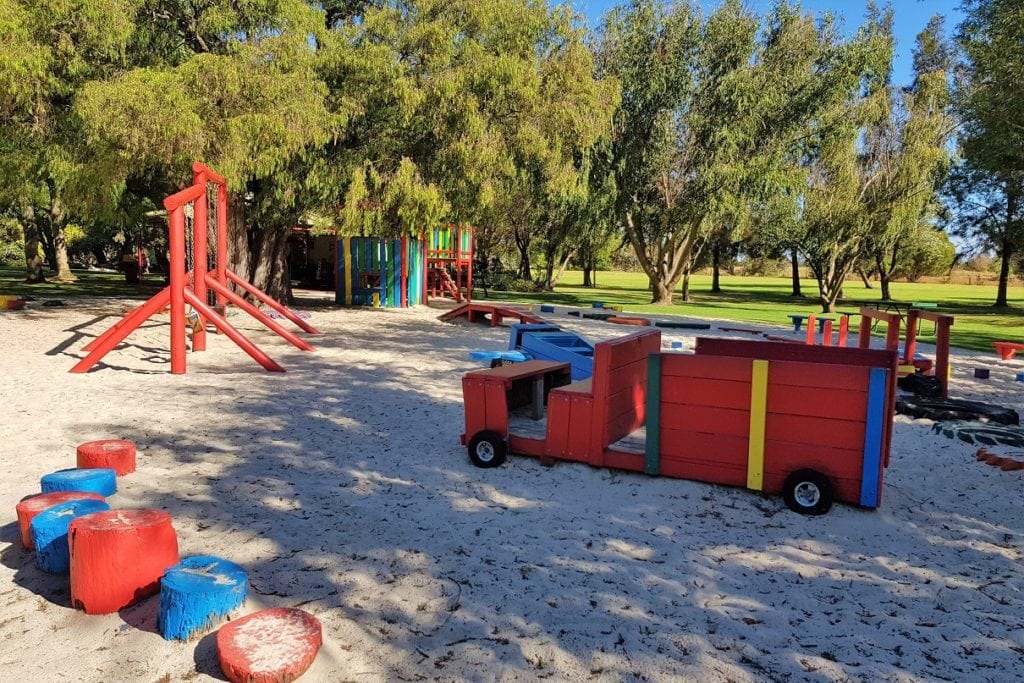 Don't forget to say hi to Edward the emu. But hang onto your ice-creams – he has a long neck!
There is also an undercover area with coin-operated merry-go-rounds and cars.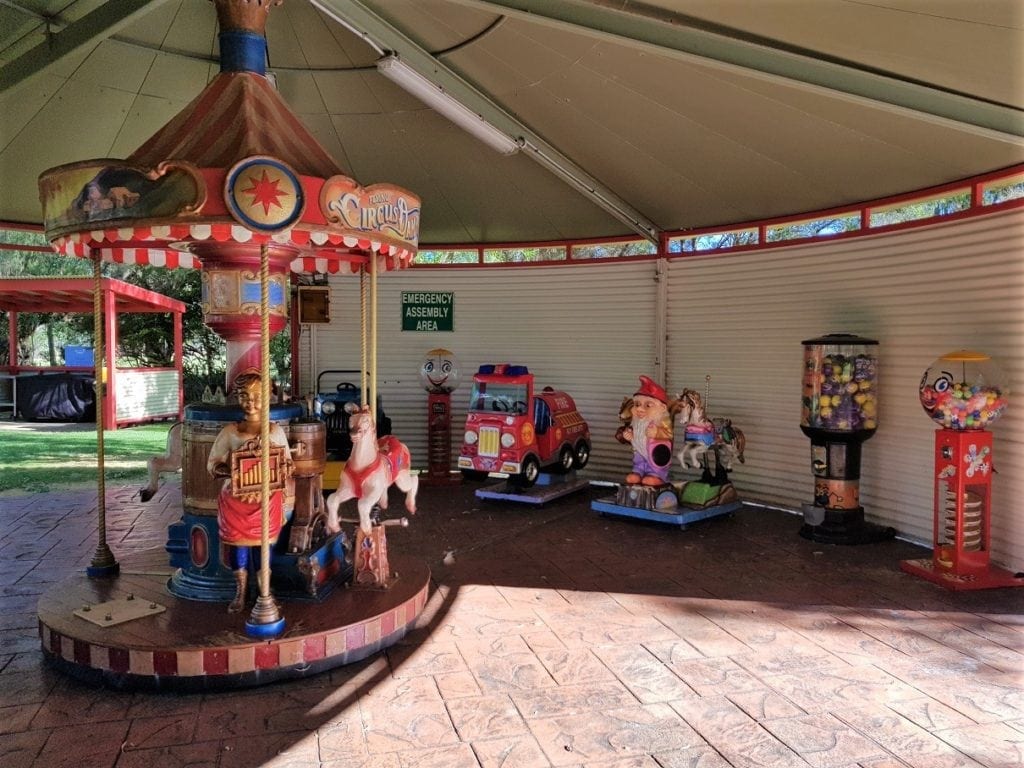 Never one to say no to a mini
golf
challenge, while we were there we had a round of mini Goofy Golf (additional charges apply). The 18 hole mini golf course is quite challenging, with many tight angles, tunnels, "bunkers" and slopes – just to make things tricky!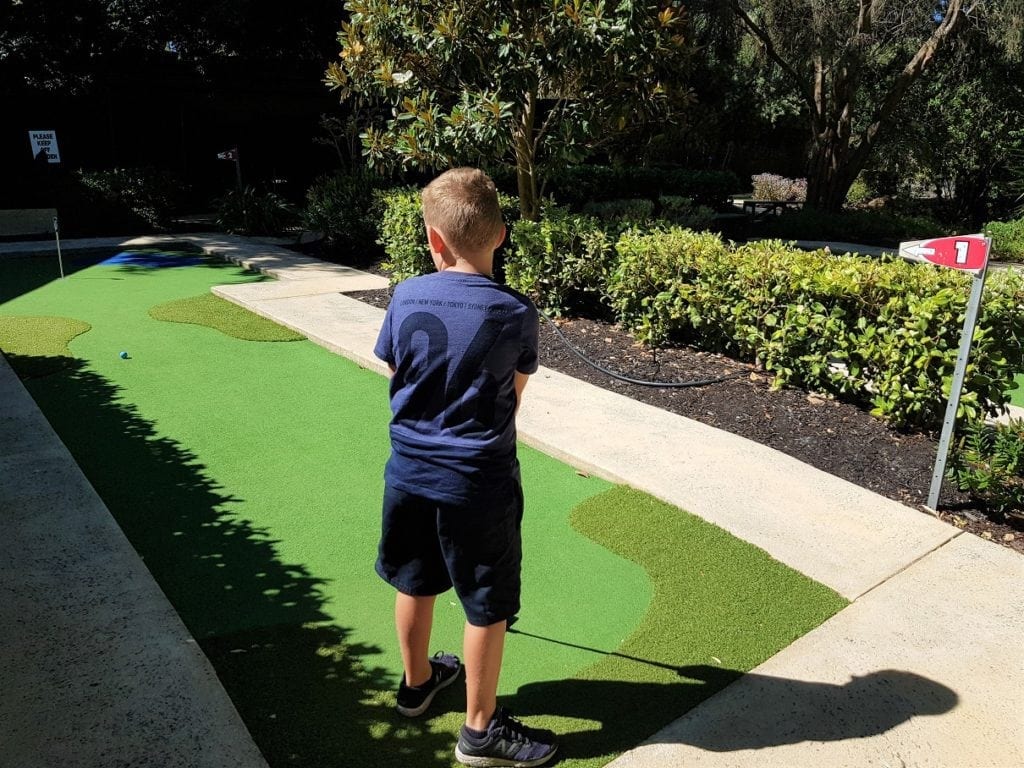 It's set in beautifully manicured gardens, which makes for a lot of shade too and each hole has a bench to sit at.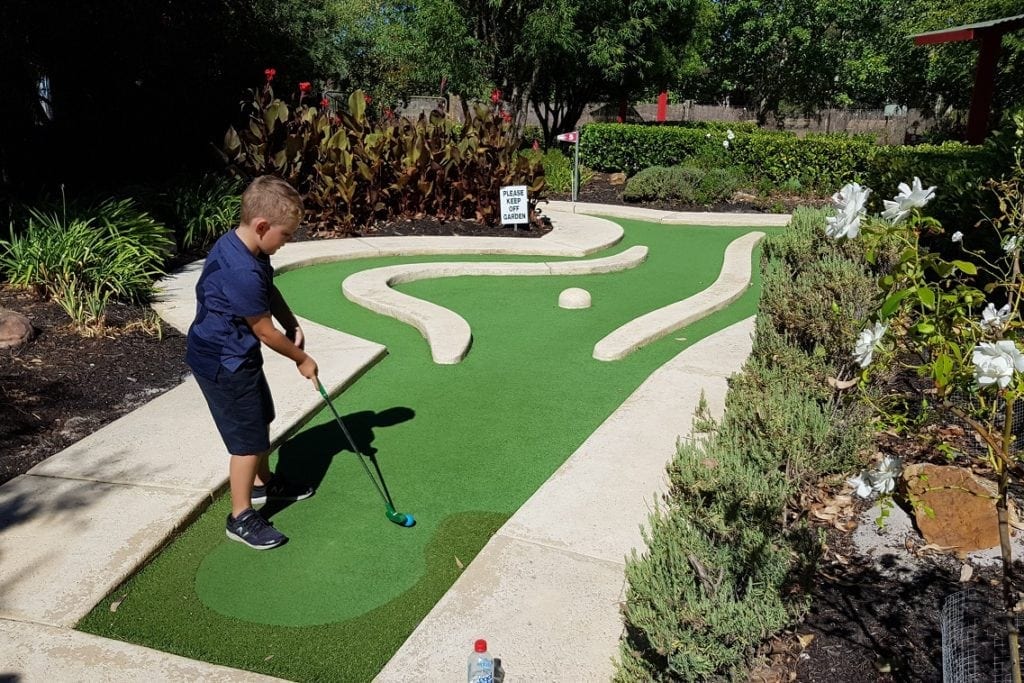 Goofy golf was lots of fun. Though we often went over the seven-stroke limit on a hole – it was a tough one – many of the holes are deceptively flat!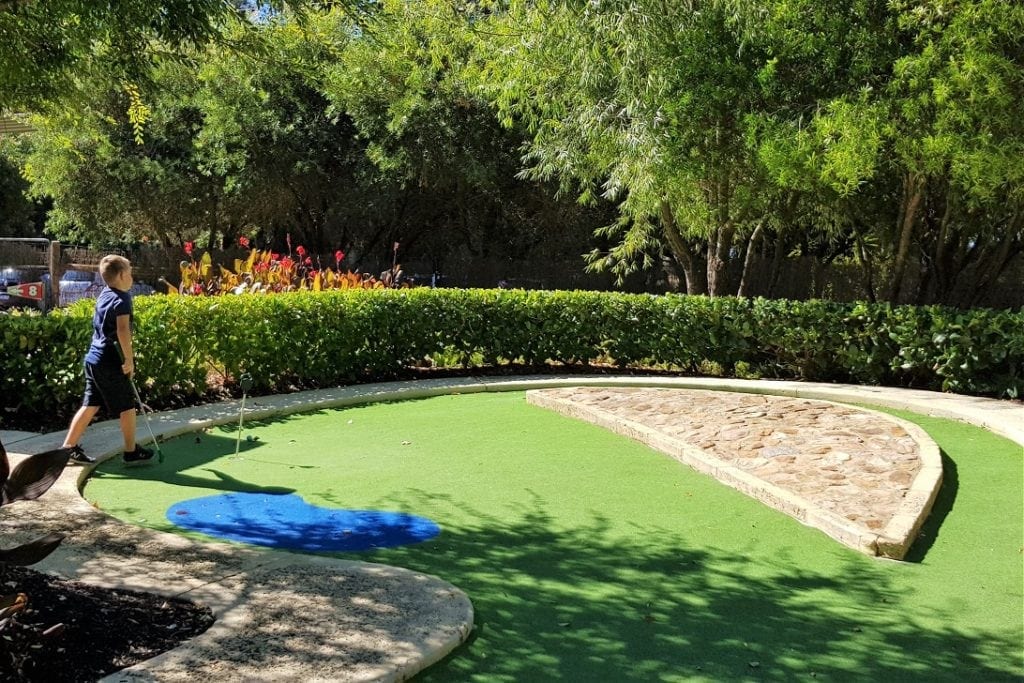 We've always enjoyed a visit to Simmo's Ice Creamery and will be returning again and again to try even more flavours and hang out in their shady grounds.
Find Simmo's Ice Creamery at 161 Commonage Road, Dunsborough
Open every day 10.30am to 5pm (excluding
Christmas
Day).